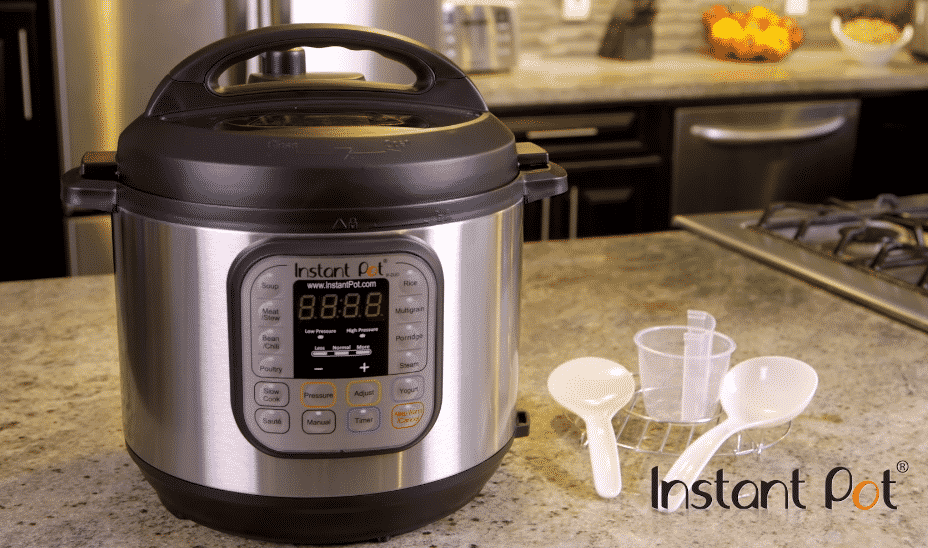 DISCLOSURE: This post may contain affiliate links, meaning when you click the links and make a purchase, I receive a commission. As an Amazon Associate I earn from qualifying purchases.
What would you prefer, different appliances for different purposes or an all-in-one machine for your kitchen? Naturally, the latter is what you will pick, given that you can get a guarantee that it will work well.
Unfortunately, many appliances are advertised as the perfect kitchen companion but fail to deliver once you bring them home. But this doesn't mean that all multi-purpose appliances don't work well.
Instant Pot is one such company that has made its name because of its reliable appliances. It primarily works as a pressure cooker which allows you to make delicious food within minutes instead of hours. But you can also do slow cooking in your Instant Pot.
It is also the perfect appliance for cooking rice and making yogurt. Due to these reasons, it is impossible for people not to fall in love with this appliance. Everything is instant nowadays. We have instant messages through which we can connect with our friends in seconds.
We also have Instagram, where you can instantly share pictures of your meals and selfies with the world. So there is no reason for kitchen appliances to stay behind in this race. We can still enjoy food even if we don't spend hours cooking it.
This is why Instant Pot has become so popular. It saves people time without affecting the quality or the deliciousness of the food. The Instant Pot is a huge part of the kitchen and can be used for different meals. It makes complicated recipes easier and cooks delicious dinners within minutes.
The Instant Pot NoPr Error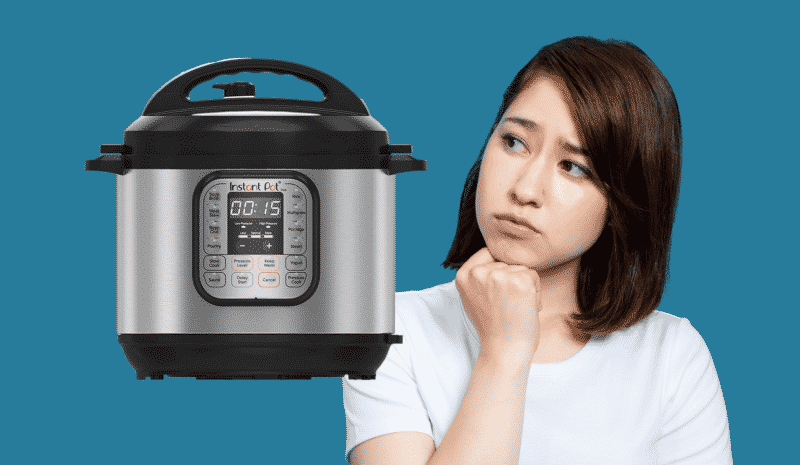 Whether you have an old pressure cooker or a modern pot, you will have to fix them from time to time. When an appliance is used almost daily, it is bound to stop functioning at times.
But if an appliance is not working or showing an error, you should try to fix the issue at home first before you decide to get it repaired. Most of the time, the problem is something simple and can be fixed at home.
If your appliance is showing an error message, you can open the manual to see any information available to help you. The NoPr error usually arises due to a leaky lid or steam release from the Instant Pot. The instant pot may show a "NoPr" error message for several reasons.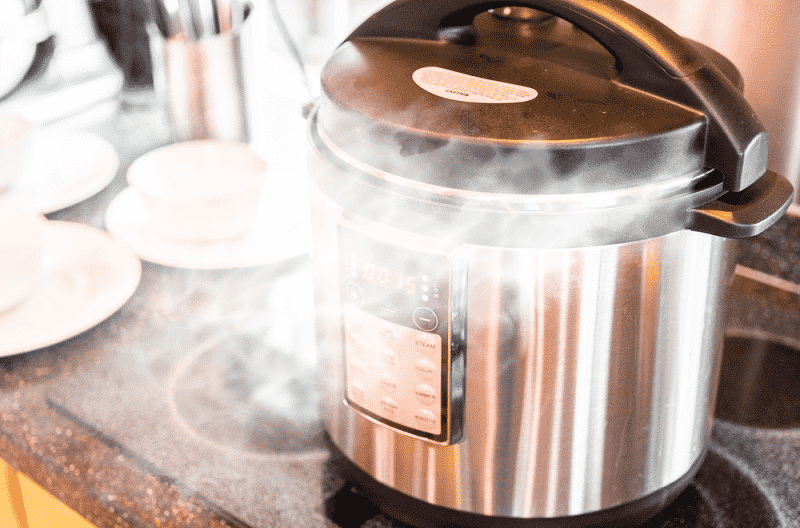 If your Instant Pot couldn't reach the high temperature during the preheating stage, the appliance will show the error message. This problem can also arise due to the quantity of food or liquid or frozen food in the pot.
If you read the instructions manual, you will know how to use the Instant Pot. But if you try to use the appliance without reading the instructions first, you are bound to make mistakes. That will damage your Instant Pot and keep it from cooking your meal.
Here are some of the common problems which may lead to NoPr error.
1. Sealing Ring is Not Properly Seated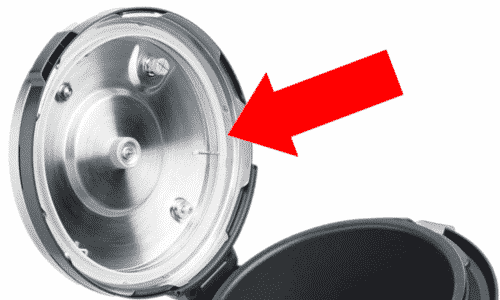 Your Instant Pot uses steam to cook food. But if the sealing ring is not tightly secured, the steam will not stay inside the pot. When the sealing ring of the instant pot is not correctly fixed, it will lead to the NoPr error.
Solution: Make sure to fix the sealing ring properly for a better build-up of the pressure. If you are not sure how to fix the sealing ring, you can look up an instruction video on YouTube or go through the manual of your Instant Pot for tips.
Without fixing the sealing ring, you will not prepare a meal in your pot as the steam will keep on leaking from it. Only after you have fixed the sealing ring, the steam will begin to gather inside the pot. Once steam builds up in your pot, it will become easier for the appliance to cook your food.
2. Expansion of Sealing Ring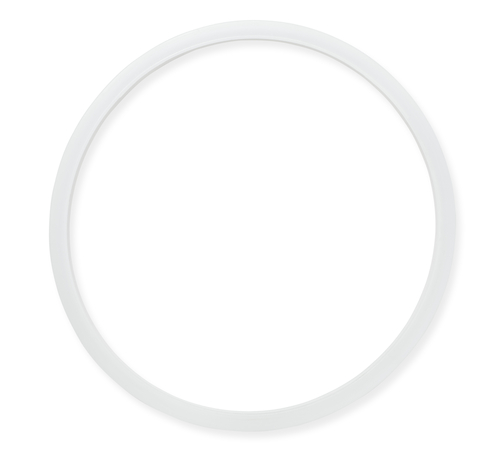 All of us learned in school that plastic expands under heat. Unfortunately, once it is expanded, it takes up more space. But fortunately for us, it also contracts back to its original shape if you let it cool down.
The sealing ring in your Instant Pot also expands when it is heated. If you have just cooked something, then the sealing ring will already be in its expanded state. You may need to wait for the sealing ring to come naturally. Otherwise, your instant pot may show the NoPr error message.
The problem of the sealing ring aside, you should give your appliance time before you start cooking in it again for its health. Your appliance will not last for long if you keep on using it without any breaks. Also, the appliance needs to cool down before it can start working again.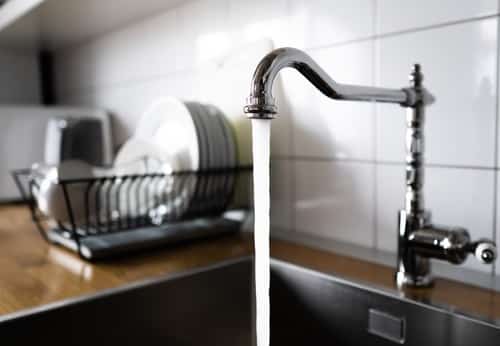 Solution: Run cold water over the sealing ring so that it contracts under it for better cooking results. Once the sealing ring has contracted to its original shape, you can fix it inside the pot again and see if the appliance has started working.
You can let the sealing ring cool down on its own too. If you let it sit for a while, it will contract. But if you can't wait for that long, then you can try the cold-water solution.
3. Too Much Water Evaporated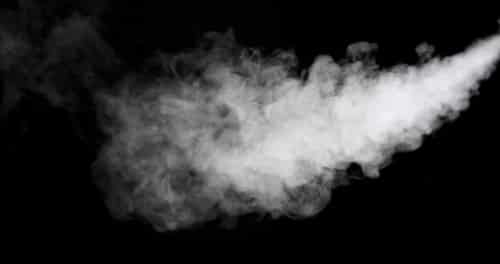 If you noticed that your instant pot wasn't sealed properly and you fixed it, then there is a chance that most of the water inside it has already evaporated. If there is only a little water left inside, the pot will not use it to build pressure.
Sometimes, people also add less water than is necessary when they start cooking a meal in the Instant Pot. That can also cause a NoPr error to appear on your appliance.
Since your Instant Pot needs steam to build pressure, it cannot work correctly without water inside. If there is no water, the pot will not make steam from it and cook your food. So, always make sure that your appliance has enough water inside.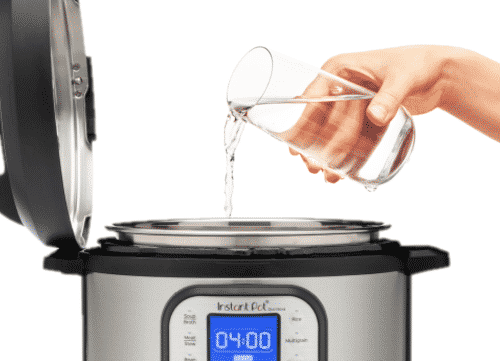 Solution: Open your instant pot and check the amount of liquid in it. If the amount of water is less than what is recommended, add more of it. Make sure it is neither less nor more than the recommended amount.
Keep in mind that each recipe requires a different amount of water. So, add water accordingly when you are cooking in the Instant Pot.
4. Damaged Sealing Ring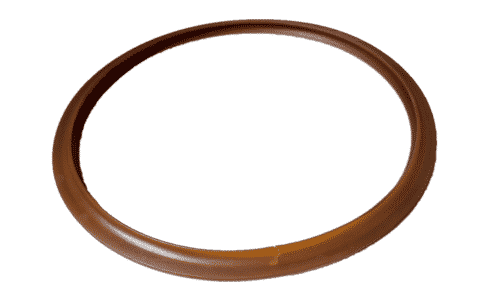 Sometimes, a part of the pot might get damaged and keep it from working correctly. For example, if the sealing ring is damaged, it can also lead to the NoPr error.
Since an Instant Pot relies on the sealing ring to keep the lid secured to build pressure inside, damage to the ring will bring the pot to a halt. Hence, the pot will fail to cook if the sealing ring has been damaged.
Solution: You may need to change your sealing ring and buy a new one for this problem. You can easily find a sealing ring at the store you got your Instant Pot from.
You can also order one online that is compatible with your Instant Pot. Once you have changed the ring, your appliance will start working again.
5. The Float Valve Has Debris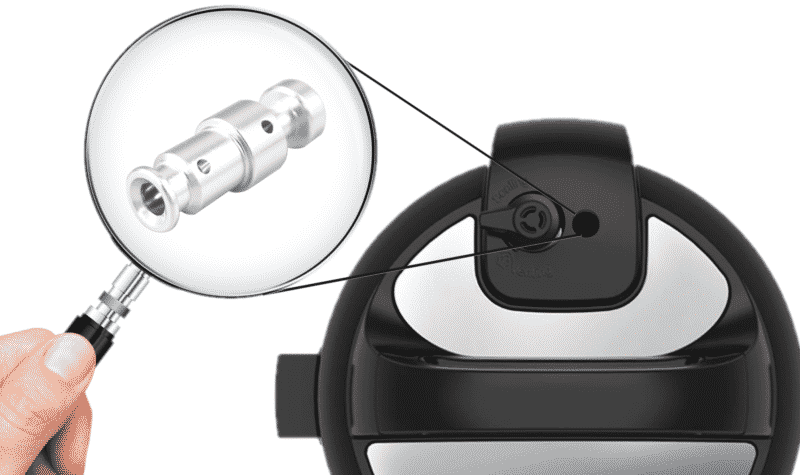 The presence of debris on the float valve may also lead to the problem of building pressure inside the Instant Pot. In addition, the float valves may get blocked due to the presence of debris or dirt.
No matter how useful an appliance is, if you don't take care of it, it will not perform well. If it's something like an Instant Pot, then you should clean it at least once every week. You can remove any leftover food items from your machine so it can keep on working flawlessly.
Solution: Make sure to clean the float valves with a toothbrush and soap water. You don't need to buy any special cleaner to clean your appliance.
Instead, you can give it a thorough cleaning with a homemade liquid of liquid soap and water. If you don't have liquid soap, you can mix dishwashing liquid with water, which will do the job for you.
Conclusion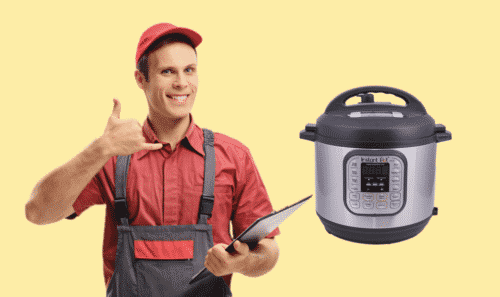 By keeping all the above solutions in your mind while using the Instant Pot, you can avoid the 'NoPr' error message at all.
Don't blame your appliance if you run into the NoPr error message while operating your Instant Pot. Such problems can occur at any time. But if you are patient, you can solve these issues easily at home.
However, if the problem persists or your device looks damaged, you can send it to a professional for repairs. If you have the warranty, you can ask the manufacturer to fix your appliance, and they will do so without charging you a penny.