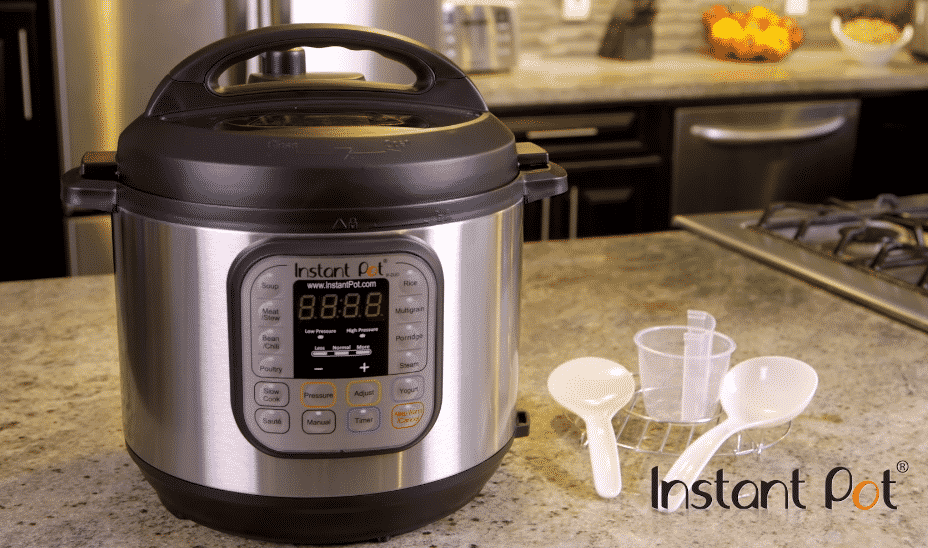 Meta: Instant pot NoPr error means that your instant pot isn't building the required pressure. This article is a complete guide on how you can solve the NoPr error.
The instant pot is a huge part of the kitchen and can be used all the time. It makes complicated recipes easier and the dinner is cooked in a manner of minutes.
The Instant Pot NoPr Error:
The NoPr error usually arises due to a leaky lid or steam release from the instant pot. The instant pot may show a "NoPr" error message, this may arise because your instant pot couldn't reach the high temperature during the preheating stage. This problem may also arise due to the quantity of food or liquid or the presence of frozen food in the instant pot.
Here are some of the common problems which may lead to NoPr error.
Problem No 1: Sealing Ring Not Properly Seated:
If the sealing ring of the instant pot is not properly fixed then it may lead to NoPr error.
Solution: Make sure to fix the sealing ring properly in the instant pot for a better build-up of the pressure.
Problem No 2: Expansion Of Sealing Ring:
The sealing ring expands naturally when it is heated. If you have just cooked something completely, then the sealing ring may already be in its expanded state. You may need to wait for the sealing ring to come to its natural state otherwise your instant pot may show the NoPr error message.
Solution: Try to run water over the sealing ring so that it contracts under cold water for better results of cooking.
Problem No 3: Too Much Water Evaporated:
If you realize that your instant pot wasn't sealed properly and you correct it then there are many chances that you may have allowed the water to evaporate and then there is less amount of water left to generate pressure.
Solution: Open your instant pot and check the amount of liquid in it, add some more water if necessary.
Problem No 4: Damaged Sealing Ring:
If the sealing ring is damaged then it may also lead to the NoPr error.
Solution: For this problem, you may need to change your sealing ring and buy a new one.
Problem No 5: The Float Valve Has Debris:
The presence Of Debris on the float valve may also lead to the problem of building pressure inside the instant pot. The float valves may get blocked due to the presence of debris or dirt.
Solution: Make sure to clean the float valves with a toothbrush and soapy water for better cleaning of the Float valves.
By keeping all the above solutions in your mind while using the instant pot you can avoid the 'NoPr' error message at all.
So this completes our guide to solving all the problems of NoPr error of your instant pot. You are now ready to have your delicious food cooked in the instant pot!