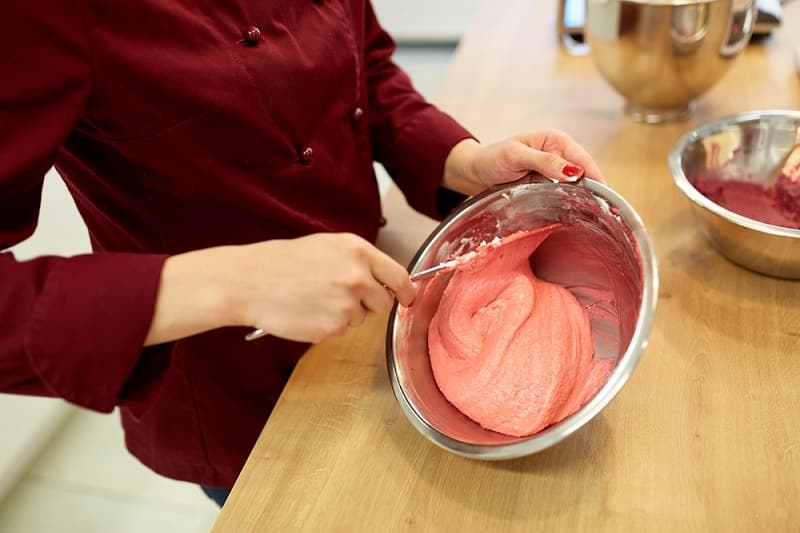 The macaron is a sweet meringue-based confection that originated in France. It is made with egg white, sugar, almond powder, and food coloring.
The two meringue-like halves are sandwiched together with a creamy filling. The outside of a macaron is crispy, but its inside should be chewy.
Macarons come in many shapes and sizes but are often round. While macarons are delicious, they are also quite technical to make.
The macaron batter preparation will affect the texture of the final product. If your macaron batter is too thick, you will not be able to pipe it easily.
Why Is My Macaron Batter So Thick?
Macaron batter should not be too runny, too thick, or lumpy. It should be soft but able to hold its shape when piped.
If your macaron batter is too thick or too thin, you have probably not done your macaronage correctly.
Macaronage is preparing the meringue-like macaron shells where the batter is worked until it becomes smooth and glossy. You may not have folded the macaron batter correctly.
Alternatively, you may have used the incorrect ratio of ingredients for your macarons. Ensure that you have tried and tested the recipe with reliable ingredient ratios.
If your macaron batter is too thick, it might be too dry and need more egg white.
How Long Should I Fold My Macaron Batter For?
If you are new to baking macarons, you should keep track of how many times you fold the macaron batter. The number of times you should fold your macaron batter will vary with the size of the batch.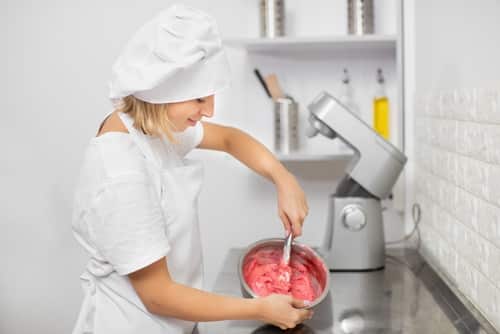 An average size batch of macarons requires 50-60 folds. As you become more experienced, you will feel and see when the macarons have been folded enough.
It would be best if you folded your macaron batter until all the lumps are out and it has thickened slightly.
How Do I Avoid Making My Macaron Batter Too Thick?
After searching far and wide, we have put together a list of tips to ensure that your macaron batter does not turn out too thick.
1. Make Batter in Batches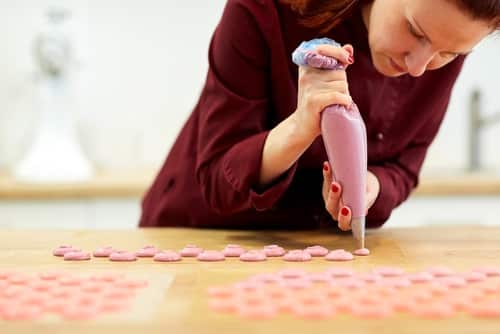 This tip is especially relevant if you are making a lot of macarons. Rather than piling all your ingredients into one big bowl, make your macarons in smaller batches.
Use a separate bowl for each batch. Your macaron batter will be very thick and difficult to mix at the beginning. Having separate batches of macarons makes mixing much easier.
2. Count the Folds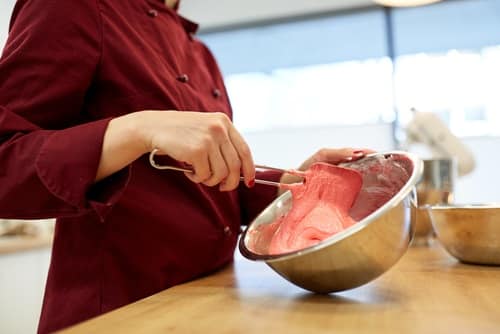 To ensure that every batch of macarons comes out perfectly, count how many times you fold during macaronage. It would be best if you folded a batch of macaron mixture 50-60 times.
Counting out loud can help you keep track of the folds and ensure that your macarons are neither under-mixed nor over-mixed.
3. Smooth the Edges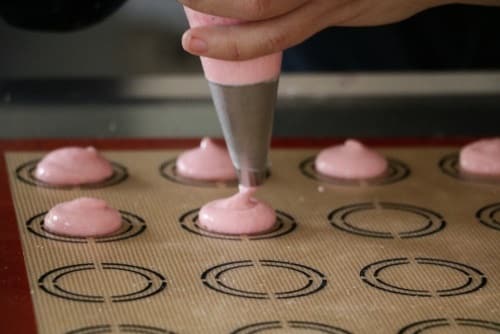 To ensure that your macarons are a perfect consistency, you should always smooth their edges. This will ensure that the macaron edges do not become too thin and crunchy, nor too fat and chewy.
4. Avoid Over-Mixing and Under-Mixing of Ingredients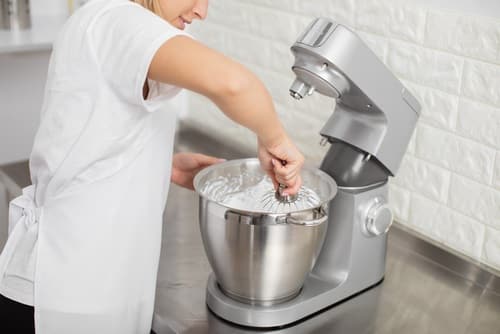 Macarons should not be either under-mixed or over-mixed. Under-mixing your macaron batter will result in peaks on your macaron shells rather than smooth, glossy surfaces.
Over-mixing the batter will result in thin, crispy macaron shells that have spread out too much. You can count how many times you fold the macaron batter to prevent under-mixing and over-mixing.
Conclusion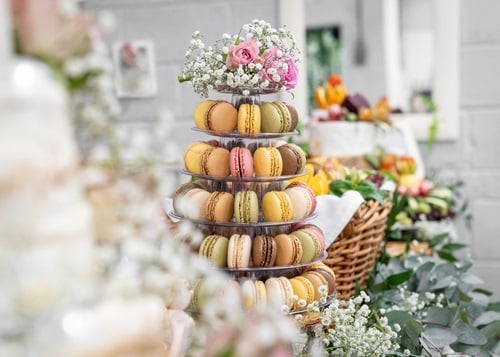 Macarons are deliciously crispy, chewy confections when perfected. Since they are quite technical to make, we put together some tips and tricks to perfect your batter.
You can avoid making your macaron batter too thick by making separate batches of macarons, counting how many times you fold the batter, smoothing the edges of your macarons, and avoiding under-mixing and over-mixing of the batter.
You should fold macaron batter an average of 50-60 times to achieve smooth, glossy macarons. Let us know in the comments below how your macarons turned out!