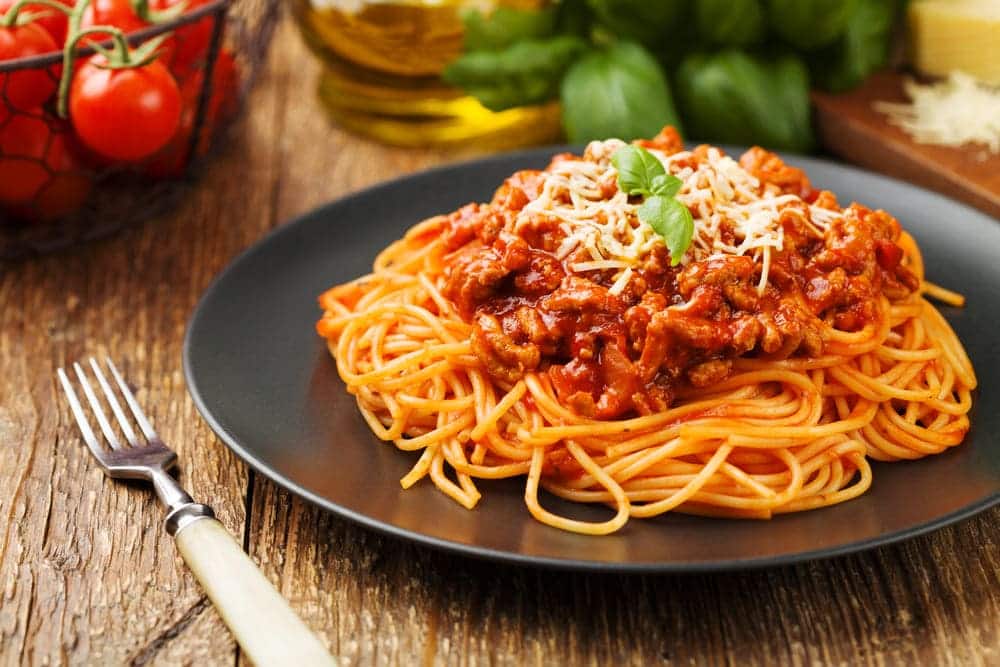 If you are planning to make bolognese sauce then you must pair it with the right type of pasta. There are hundreds of pasta shapes and types out there but you need to pick the ones that go perfectly with the sauce. According to food expert Jane de Graaf, spaghetti isn't the best pasta type for bolognese. Surprising no?
In this guide, we will take a look at 4 different types of pasta suitable to cook with bolognese.
Best Pasta Type For Bolognese
The cooking expert explained why spaghetti is so popular yet isn't the perfect pair for your bolognese sauce – The strands of spaghetti is too thin while the sauce is thicker.
Chunky, more concentrated, and meatier sauces are best served with thicker and heavier pasta styles that allow the pasta to collect more sauce in them.
So if you have been eating spaghetti bolognese all your life you have yet to discover the perfect base for the sauce. The wider ribbon pasta will offer you a more flavourful chunk every time you grab a bite.
So as per the general rule of thumb, the thicker the sauce the thicker the pasta should be. It is recommended to use longer ribbon kinds of pasta like fettuccine, tagliatelle, pappardelle, and rigatoni. Let's have a look at all 4 those these pasta types and why they are the best matched for bolognese sauce.
1) Fettuccine
Fettucine, known as little ribbons in Italian, is a flat pasta type popular in Tuscan and Roman cuisine. For people who prefer longer pasta as an alternative to spaghetti, fettuccine is the best option for them. It is freshly made with egg into long narrow and flat ribbons, making it ideal for thicker sauces like bolognese. Generally, fettuccine is linked with alfredo sauce but try making bolognese with it, you will not regret it.
2) Tagliatelle
People generally confuse fettuccine with tagliatelle however, tagliatelle is a rolled flat pasta noodle and a little thinner than fettuccine. Tagliatelle is considered the only 'right' pasta type for bolognese sauce a.k.a al ragù. Mostly tagliatelle is made in fresh batches but can be used as dried pasta.
3) Rigatoni
This is a popular pasta type for creamier sauces because of the thick tube shape of the rigatoni, it's ideal to combine any thick sauce like a bolognese with it. It can be made in different lengths depending upon the recipe and regional traditions. Rigatoni pasta is slightly curved but one can easily identify then from elbow macaroni. You will enjoy poking into the pasta wrapped in the thick sauce that holds on the outer ridges of the small tubes.
4) Pappardelle
This a larger, wider, and flatter pasta noodle type – you may call it wide fettuccine. It is made to be served on a plate or a shallow bowl, making it ideal to go with thicker and meatier sauces. Pappardelle can be around 3 centimeters wide with fluted edges when made fresh. However, store-bought and dried version will have falter edges. The wide ribbons of this pasta will go perfectly with your bolognese. Spaghetti what, pappardelle is what your sauce needs!