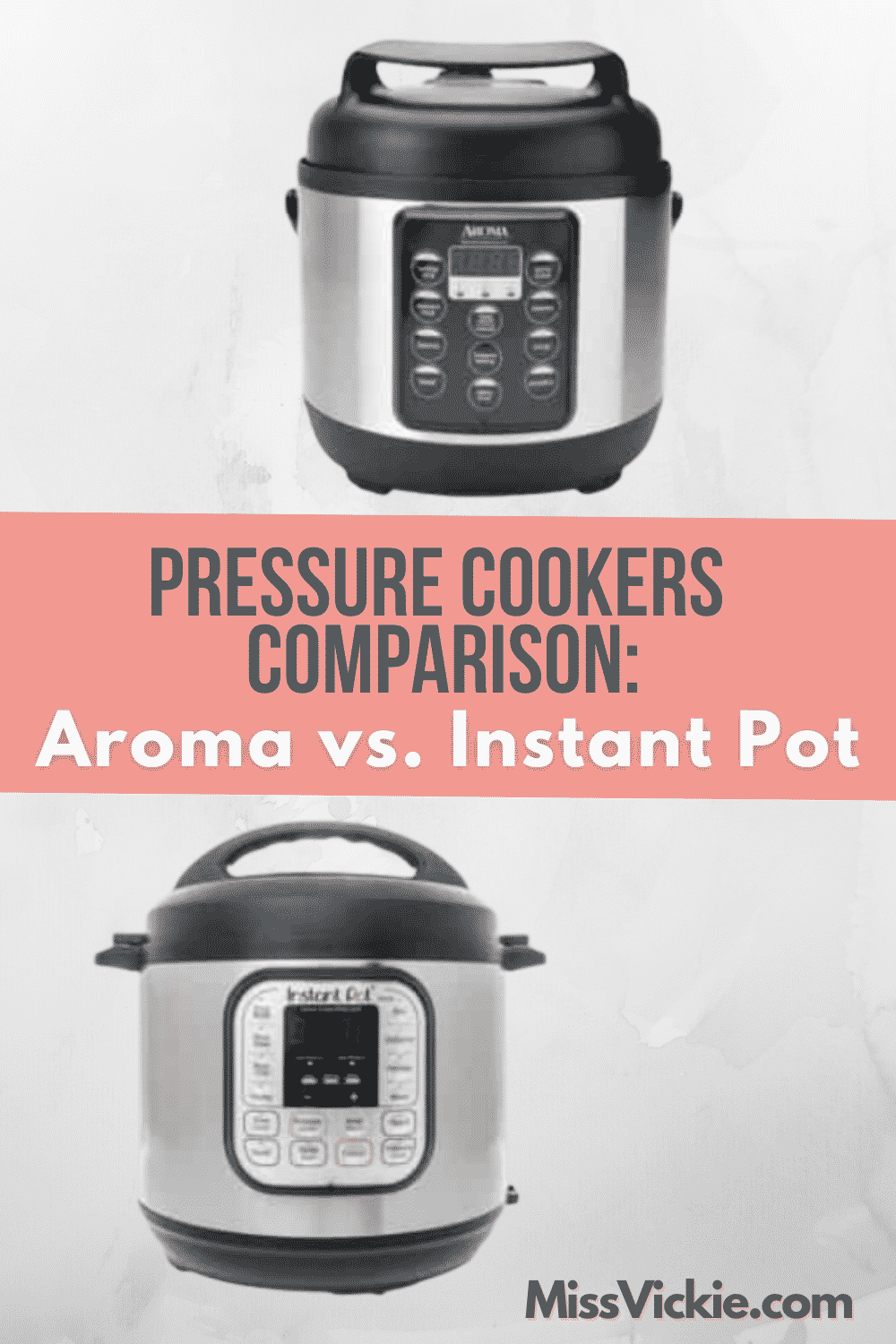 DISCLOSURE: This post may contain affiliate links, meaning when you click the links and make a purchase, I receive a commission. As an Amazon Associate I earn from qualifying purchases.
Pressure cookers are ideal for busy cooks. Pressure cooking is 70% faster than conventional cooking. If you're at all interested in conserving energy and saving money by cutting your bills, this all-in-one kitchen appliance is the way to go.
A pressure cooker lets you cook cheaper cuts of meat without needing to stew the meat for hours to get it tender. Today's new generation of multi-function pressure cookers comes equipped with various ever-valuable functions like slow cooking and steaming.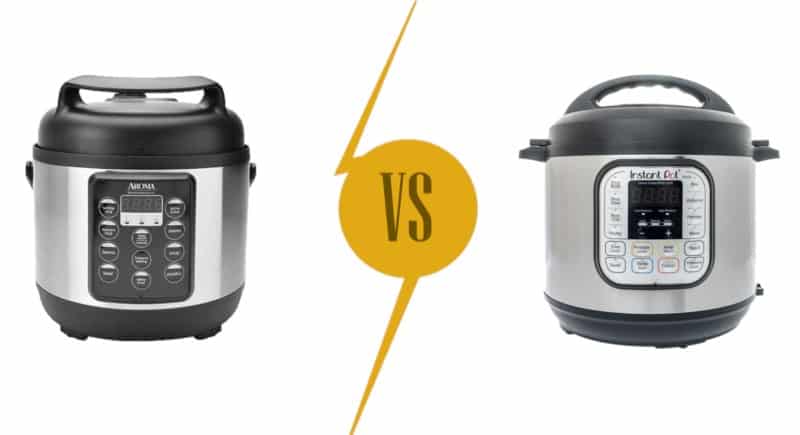 The versatility is great for your health and even better in your pocket. Today, we'll be comparing excellent multi-function pressure cookers.
Our overview of Aroma Pressure Cooker vs. Instant Pot will explain everything that you need to know to pick the perfect pot for your household.
Aroma Pressure Cooker vs. Instant Pot
| | | |
| --- | --- | --- |
| | Aroma Pressure Cooker | Instant Pot |
| Age | 1977 | 2010 |
| Origin | San Diego, United States Of America | Kanata, Ontario, Canada |
| Sizes | 2-Quart, 2.5-Quart, 5-Litre, 25-Cup | 3-Quart, 6-Quart, 8-Quart |
| Product Ranges | Aroma, Aroma Professional & miAroma | Instant Pot Duo Evo Plus, Instant Pot Duo, Instant Pot Duo Nova, Instant Pot Duo Plus, Instant Pot Smart Wifi, Instant Pot Ultra, Instant Pot Lux, Instant Pot Max, Instant Pot Aura, Instant Pot Aura Pro, Instant Pot Gem, Instant Pot Viva |
| Appearance | Retro Design With Current Features And Beige Stainless Steel Exterior | Modern, Polished Stainless Steel With Secure, Rugged Housing, Handles And Attractive, Intelligent Control Panel |
| Features | Slow Cook, Stew, Steam, Saute-then-Simmer STS, Keep Warm | Valve Open/Closed Low Pressure And High-Pressure Modes, Slow Cooker, Sear |
| Cooking Functions | Four Cooking Modes With Quick Access: Soup, Poultry, Porridge, Meat, Fish, Cake, Brown Rice, White Rice | Pressure Cooker, Slow Cooker, Rice Cooker, Sous Vide, Sauté, Steam, Sterilize, Warm, Yogurt Maker |
| Affordability | Highly Affordable At $99.48 / 5L | Competitively priced At $119.95 / 6-Quart |
| Extras | Rice Measuring Cup, Rice Spatula, Bamboo Spatula, Soup Ladle, Steam Rack Provided | Trivet |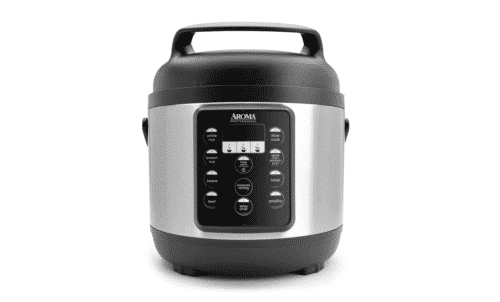 The Aroma Houseware Company is a proud American manufacturer of a wide range of kitchen appliances intended for domestic and commercial use.
Pros

Established, trusted brand
Sauté then Simmer modes are unique and useful

Cons

Outward aesthetic carries dated looks
Limited customer feedback available
Basic operation compared to Instant Pot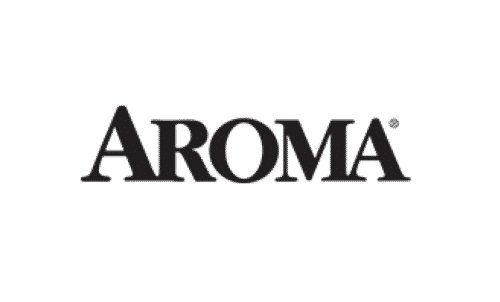 The Aroma Houseware Company originated in Southern California and is headquartered in San Diego but has nine other locations across the San Diego and Los Angeles areas.
Aroma was founded in 1977, giving them well over 40 years of trusted manufacturing and fine service.
There are several different sizes available. Aroma sells 2 quart, 2.5 quart, and 5-liter pressure cookers and a smaller 25 cup pot.
Aroma, Aroma Professional, and miAroma pressure cookers are available in three distinctly different ranges.
All Aroma pressure cookers feature a retro design with cutting-edge technology and intelligent placement of controls. The stainless steel exterior is built to last, with fixtures like the base and handles being firmly attached. However, the beige coloring may deter certain buyers.
Each Aroma Digital Pressure Cooker offers a host of easy-to-use settings. You'll find Slow Cook, Stew, Steam, Saute-then-Simmer STS, and Keep Warm available.
The Aroma Multicooker can prepare anything you can cook in a traditional pressure cooker but faster. Preprogrammed one-touch pressure cooking provides Soup, Poultry, Porridge, Meat, Fish, Cake, Brown Rice, and White Rice settings.
Cooking couldn't be easier between these quick-access controls and the four basic cooking modes, making each Aroma cooker truly foolproof.
The standard 5L model goes for $99.48 on Amazon, making it competitively priced and reasonably affordable.
A rice measuring cup, rice spatula, bamboo spatula, soup ladle, and steam rack are provided with your Aroma Pressure Cooker.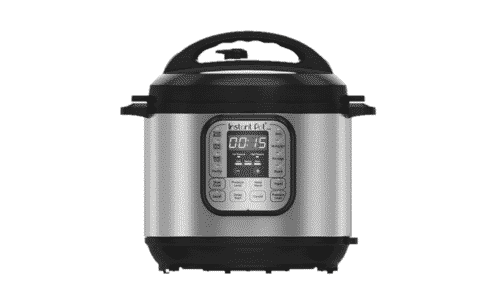 Instant Pot didn't take long to become the world's most popular multicooker, becoming a best-selling virtually overnight ever since it's held its position and praise as one of the most versatile pressure cookers around.
Pros
Cons

No standard guarantee provided
The Instant Pot is a product manufactured by the Canadian company Instant Brands Inc. From their headquarters in Kanata, Ontario, Instant Brands supplies a global distribution network.
Although invented a year earlier, the Instant Pot was released in 2010, and the manufacturer Instant Brands Inc. was founded in 2009.
There are three basic sizes available across the broad range of Instant Pot product lines. The 3 quart is a mini pressure cooker ideal for one or two people.
Next up is the 6 quart, which most families go for. It's the closest to the Aroma default size and serves up a meal perfect for three to six people. Finally, an 8 quart makes massive meals for six or more possible.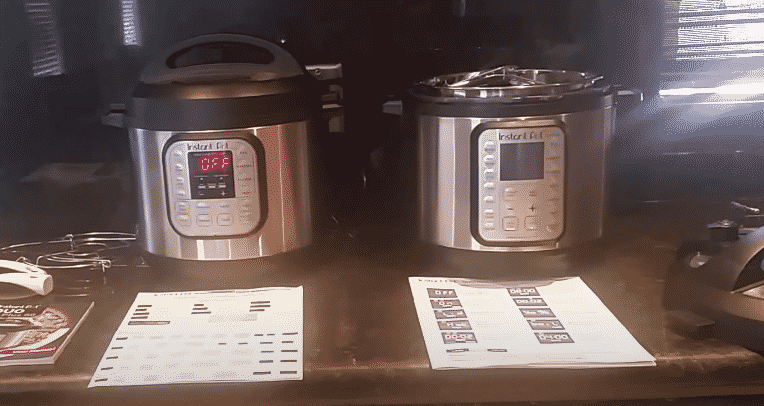 The following multicooker product lines are available from Instant Brands: Instant Pot Duo Evo Plus, Instant Pot Duo, Instant Pot Duo Nova, Instant Pot Duo Plus, Instant Pot Smart Wifi, Instant Pot Ultra, Instant Pot Lux, Instant Pot Max, Instant Pot Aura, Instant Pot Aura Pro, Instant Pot Gem, Instant Pot Viva.
As a manufacturer who arose later, Instant Pot pressure cookers look far more modern than Aroma. Unmarred, shiny silver stainless steel makes up the exterior, while the housing, handles, and control panel features rugged black plastic construction.
High-end models within certain product lines will come with more features, but all Instant pots have Low-pressure and High-Pressure cooking with the valve open or closed and both Slow Cooker and Sear modes available. You can also look forward to a handy built-in timer.
A nine-in-one Instant Pot will be able to act as a pressure cooker, slow cooker, yogurt maker, and rice cooker while also air frying, performing Sous Vide cooking, and sautéing, steaming, sterilizing, and warming to perfection at the touch of a button.
Amazon sells the 6-Quart 9-in-1 Instant pot for a reasonable $119.95.
There's a massive selection of optional extras available to purchase from Instant Pot, but the only accessory included is a trivet.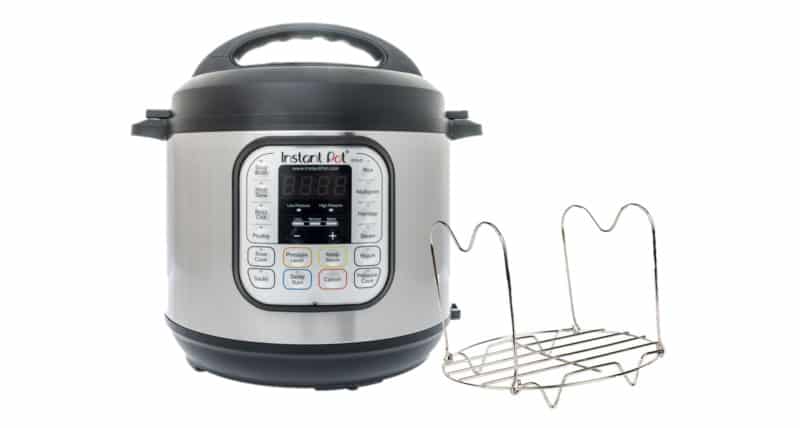 In Conclusion
While reliable, reasonably priced, and too popular to be overlooked, we aren't very impressed with the Aroma Pressure Cooker. The design looks dated, carrying an old-fashioned look and little more than basic pressure cooker operation.
Unless you're extremely familiar with pressure cooking, you'll probably struggle with a unit from Aroma. There are very few recipes and little advice available to new users. Also, if you compare sales on Amazon – the Instant Pot arises as to the clear winner.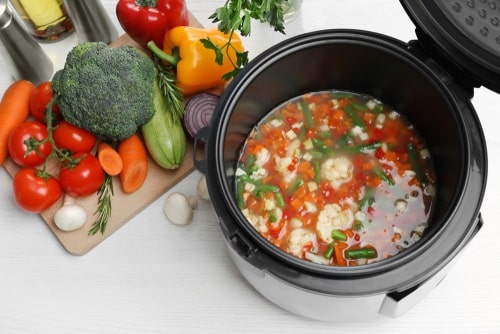 The Instant Pot is a pressure cooker that makes advanced meals easy for novice cooks and those new to pressure cooking. It's far better looking, carrying a modern appeal that will complement the design of any space.
We couldn't hope for an appliance that's easier to use, while the price point makes it affordable and in reach to most homes.
When it comes down to the best between the Aroma Pressure Cooker vs. Instant pot – Instant Pot is clearly the better multicooker. It looks better, works better, and costs just about the same.