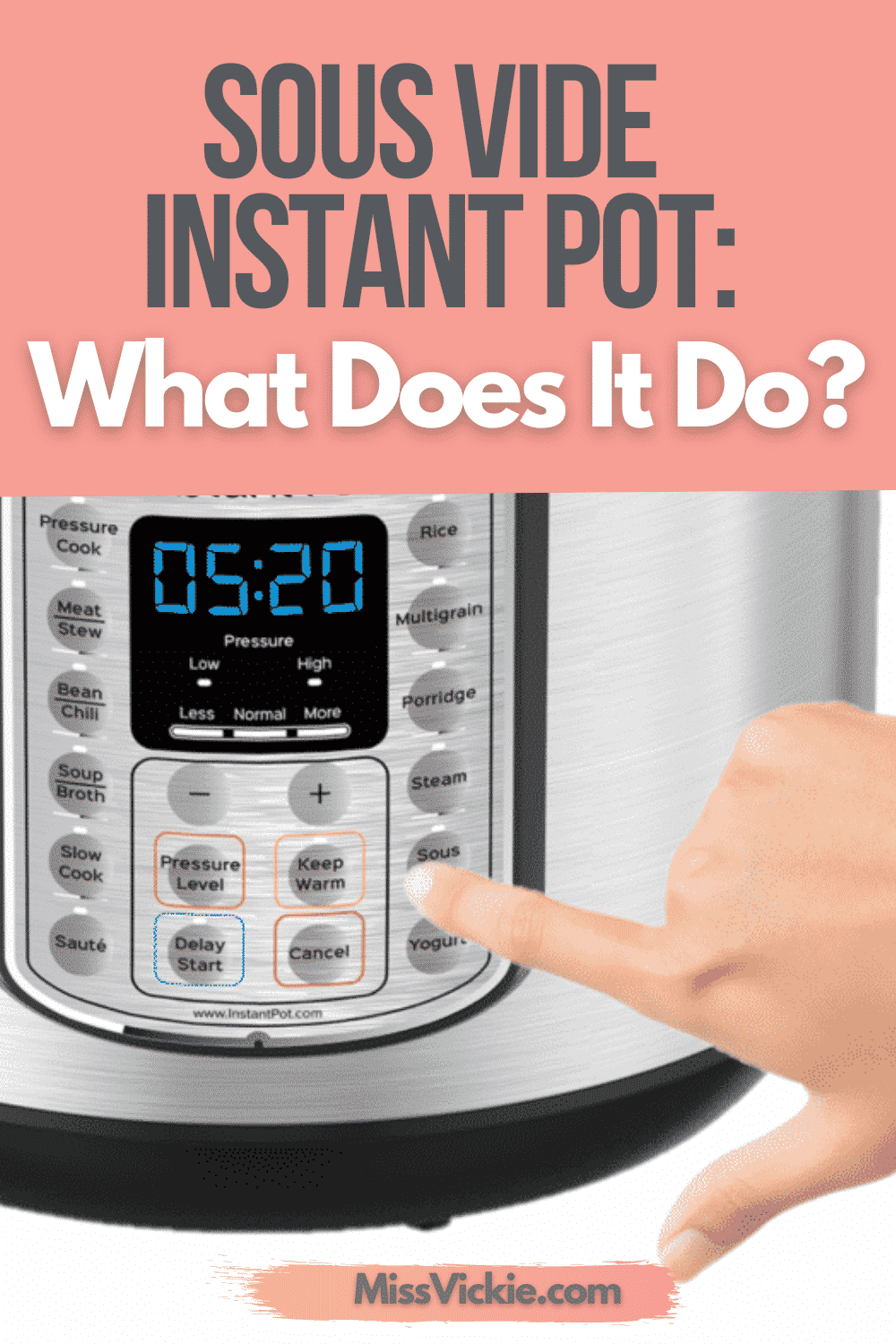 Sous Vide On The Instant Pot
While most people have heard of Instant Pots, many people have not heard of the Sous Vide Instant Pot, which takes your cooking to a whole new level that you have never experienced before. With a step up, your meals will be tasting like they form a five-star restaurant in no time.
What Is A Sous Vide?
The Sous Vide version of the Instant Pot is one that is designed for those who want their cooking to taste high-quality and luxurious. In fact, many chefs and cooks have been using the Sous Vide for years because of all that it can do and make to perfection.
The word 'sous-vide' itself is French for a vacuum, which is relevant since the Sous Vide pot uses vacuum sealing in order to cook your food perfectly. With a digital control panel and stainless-steel cover, this design is much better for everyday use and is much more durable than normal Instant Pots and pressure cookers.
What Kind Of Food Can Be Made In It?
While there are specific foods that should and should not be made in an Instant Pot, using the Sous Vide opens up your possibilities to foods beyond your imagination. Some foods that can be made in the Sous Vide include:
Meats – lamb, beef, bison, pork, venison, chicken, turkey, duck
Seafood – fish, lobster, scallops
Eggs
Vegetables – potatoes, carrots, parsnips, turnips, beets, peas, broccoli, cauliflower, eggplant, squash, onions, asparagus
Fruit – apples, pears, mangoes, plums, apricots, peaches, nectarines, strawberries, papayas
How To Use the Sous Vide
In order to properly use the Sous Vide, you want to be sure to follow these steps in order to make your food to perfection:
Plug in the pressure cooker and wait until all of the lights turn on.
When the machine is ready, you will hear a beeping sound, and the time and temperature will be displayed on the screen.
Press the button that looks like an arrow in order to begin cooking.
If you wish to adjust the settings on the pressure cooker, click the 'M' button and use the plus or minus buttons to adjust the temperature or time. To get from temperature to cooking time, click the 'M' button a second time.
Once adjusted, click the arrow button to start cooking. When it reaches the top temperature, you will hear the machine beep three times.
To reset it once it reaches this temperature, click the arrow button again.
The machine will read done when your food is done cooking.
Overall
Overall, if you want to take your cooking a step further from the Instant Pot, the Sous Vide is the answer for you. With the tools to make high-quality and top-notch food, you will look forward to eating every single day. Once you learn how to use the Sous Vide pot, cooking will be easier than ever before.
Related Video: