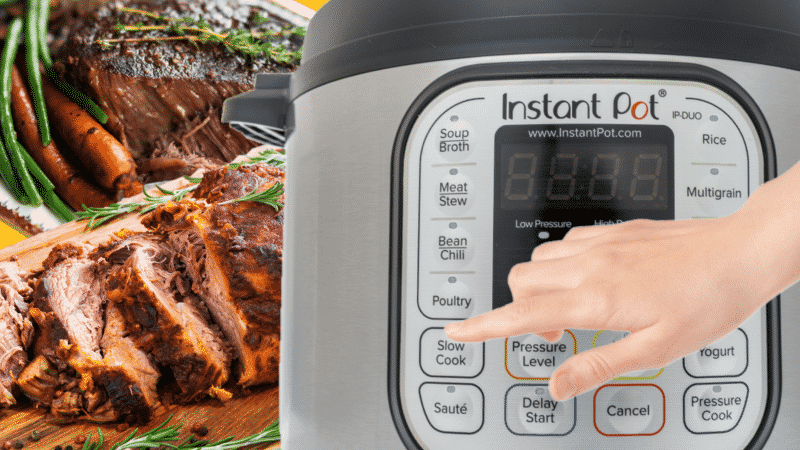 Your Instant Pot is a multi-cooker device, meaning it can perform several functions instead of just one. An Instant Pot is mainly a pressure cooker that saves you a lot of time, but aside from that, you can use it to sauté or brown food, make yogurt, cook rice, steam cook, and slow cook.
Although Instant Pots have slow cooker functionality, shown by the button Slow Cook on the panel, they were not primarily created for slow cooking, but the opposite. They were made to speed up the cooking process, whereas a crockpot/slow cooker slows it down.
Because the Instant Pot's Slow Cook function is not equal to slow cooker temperatures, it can make slow cooking in the Instant Pot a little tricky (but not impossible).
So, when using an Instant Pot as a slow cooker, you must keep a few things in mind:
An Instant Pot only heats from the bottom, whereas a slow cooker heats from all sides.
If you are transitioning from a crockpot, it's worth noting that a crock pot's internal temperature at a particular setting is always 20 to 30 percent higher than an Instant Pot.
For example, the keep warm setting of a crockpot provides the heat equivalent of the low setting of an Instant Pot.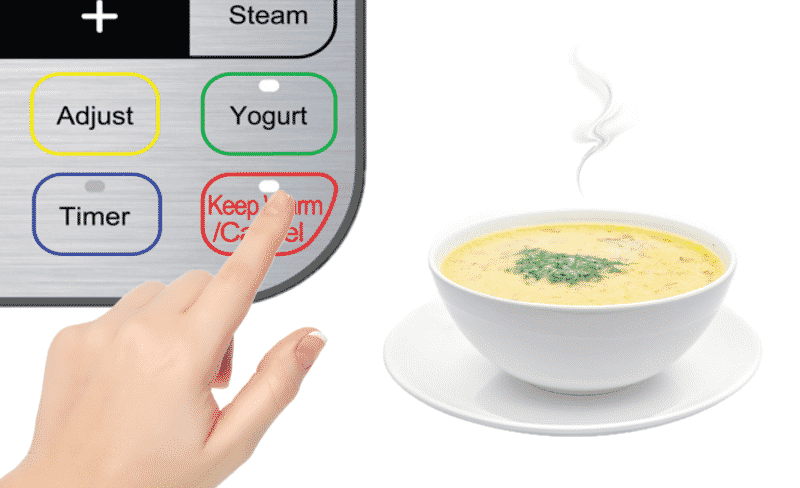 You will not readily use your slow cooker recipes that require cooking your food on the high. To successfully implement a crockpot recipe inside an Instant Pot, you will have to adjust the time needed through trial and error.
Because the lid is tightly sealed on an Instant Pot and there is only a single outlet for steam on top, moisture loss will be relatively lower than with a slow cooker.
Thus, you will have to adjust the moisture content of crockpot recipes. In other words, use less liquid when cooking in an Instant Pot.
You will not be able to use a thermometer as well.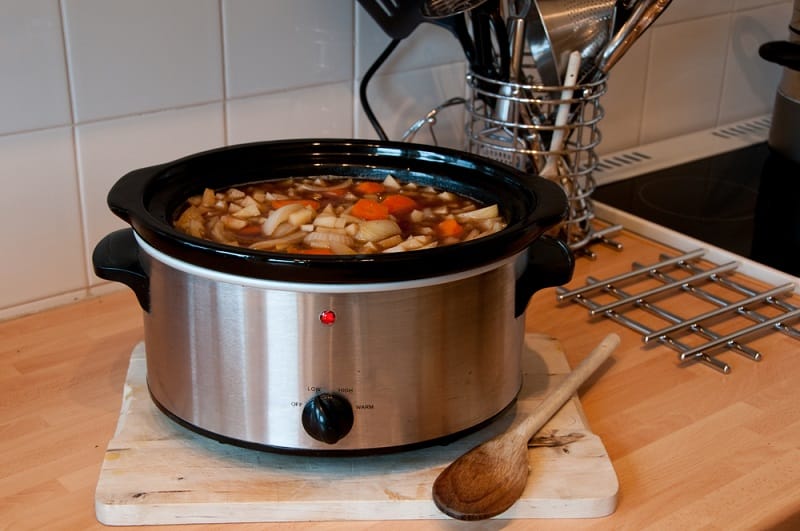 Conversions from Instant Pot to Slow Cooker
Low on Instant Pot (170 deg) =Keep Warm on Slow Cooker
Medium on Instant Pot (200 deg) = Low on Slow Cooker (190-200 deg)
High on Instant Pot (210 deg) = Medium-High on Slow Cooker (225-275 deg)
What Is the Slow Cooker Setting on an Instant Pot?
Now that you know the downsides of using an Instant Pot on the slow cooker setting, we will tell you how to set the Instant Pot onto the slow cooker setting. Following these steps will allow you to slow cook with an Instant Pot:
First, plug the Instant Pot into a power outlet.
Put the ingredients for the recipe you have chosen into the pot. There must be at least 1 cup of liquid in it. Put the lid on and seal it.
On the front panel, you will see many options but look at the very bottom of the panel. You should see a button labeled Slow Cook. Press the button.
Pressing the button will put your Instant Pot into slow cooker mode. The next thing you need to do is adjust the time according to your recipe. For example, if you are referencing a crockpot recipe, add 15 minutes per hour to increase the cooking time.
Adjust the mode to low, normal, or high after setting the time using the plus (+) and minus (–) buttons. Do this by pressing the button labeled Adjust.
After adjusting the mode according to your recipe, press Start, make sure your lid is closed correctly, and the knob on top of the lid is set to Venting.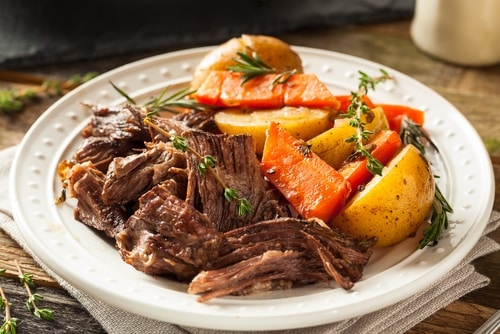 Conclusion
While you can use your Instant Pot for slow cooking, please remember that its primary purpose is pressure cooking to speed cooking up.