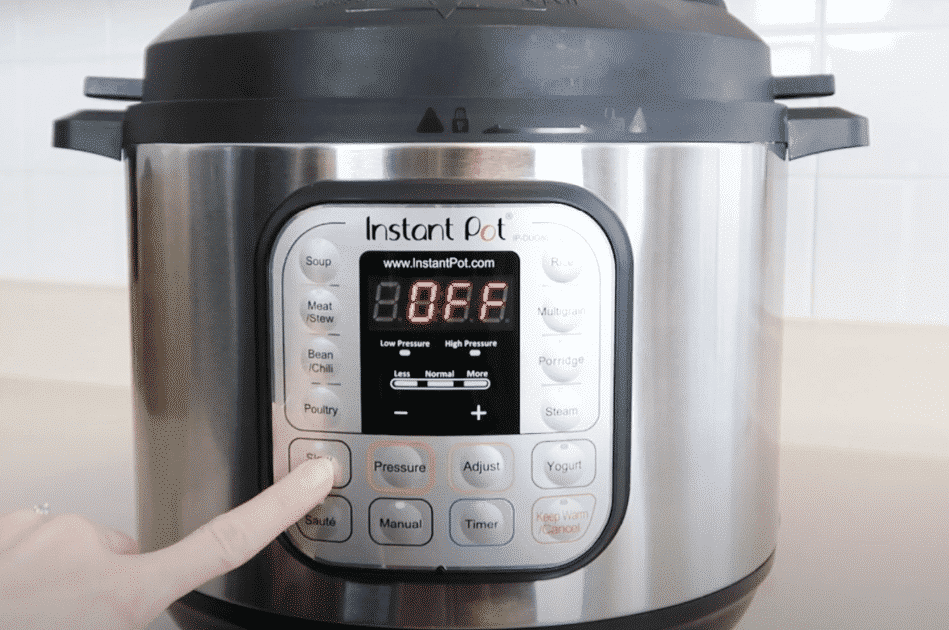 A slow cooker also known as the crockpot is a device that provides a digitally controlled environment that allows you to cook foods for a long period without major temperature fluctuations.
A slow cooker is good for a lot of things. It's convenient, easy-to-use, and you can leave it for hours without worrying about burning your food.
But, slow cookers are on the verge of being eliminated by a much more advanced machine called the Instant Pot.
Instant Pot is a multi-cooker, meaning it can perform several functions instead of just one. An Instant pot is mainly a pressure cooker that saves you a lot of time, but aside from that, it can sauté, make yogurt, make rice, steam cook, and can be used as a slow cooker.
Although the Instant Pot has the slow cooker functionality it was not built for slow cooking. It's made to speed up your cooking process whereas a crockpot slows it down.
So when using an Instant Pot as a slow cooker, a few things must be kept in mind:
An Instant pot only heats from the bottom whereas a slow cooker heats from all sides.
If you are transitioning from a crockpot, it's worth noting that a crock pots internal temperature at a particular setting is always 20 to 30 percent higher than an instant pot. For example, the keep warm setting of a crockpot provides heat equivalent to the low setting of an instant pot.
You will not be able to readily use the slow cooker recipes that require cooking your food on high setting. To successfully implement a crockpot recipe inside an Instant pot, you will have to adjust the time required through trial and error.
Because the lid is tightly sealed and there is only a single outlet for steam on top, moisture loss will be relatively lower than a slow cooker. Thus, you will have to adjust the moisture content of a crockpot recipe.
You will not be able to use a thermometer as well.
What Is Low Slow Cooker Setting On Instant Pot?
Now that you know the downsides of using an Instant pot on the slow cooker setting. We will tell you how to set the Instant pot on the slow cooker setting. Following these steps will allow you to slow cook with an instant pot:
Plug the Instant pot into a power outlet.
On the front panel, you will see a lot of options, on the very bottom you will see a button labeled Slow cook. Press the button.
Pressing the button will put your Instant pot into slow cooker mode. The next thing you need to do is adjust the time according to your recipe. If you are referencing a crockpot recipe, make sure to add 15 minutes per hour to increase the cooking time.
After setting the time using the plus and minus buttons, you will adjust the mode to low, normal, or high. You will do that by pressing the button called Adjust.
After adjusting the Mode according to your recipe, press start and walk away. Make sure your lid is properly closed and the knob on top of the lid is set to Venting.