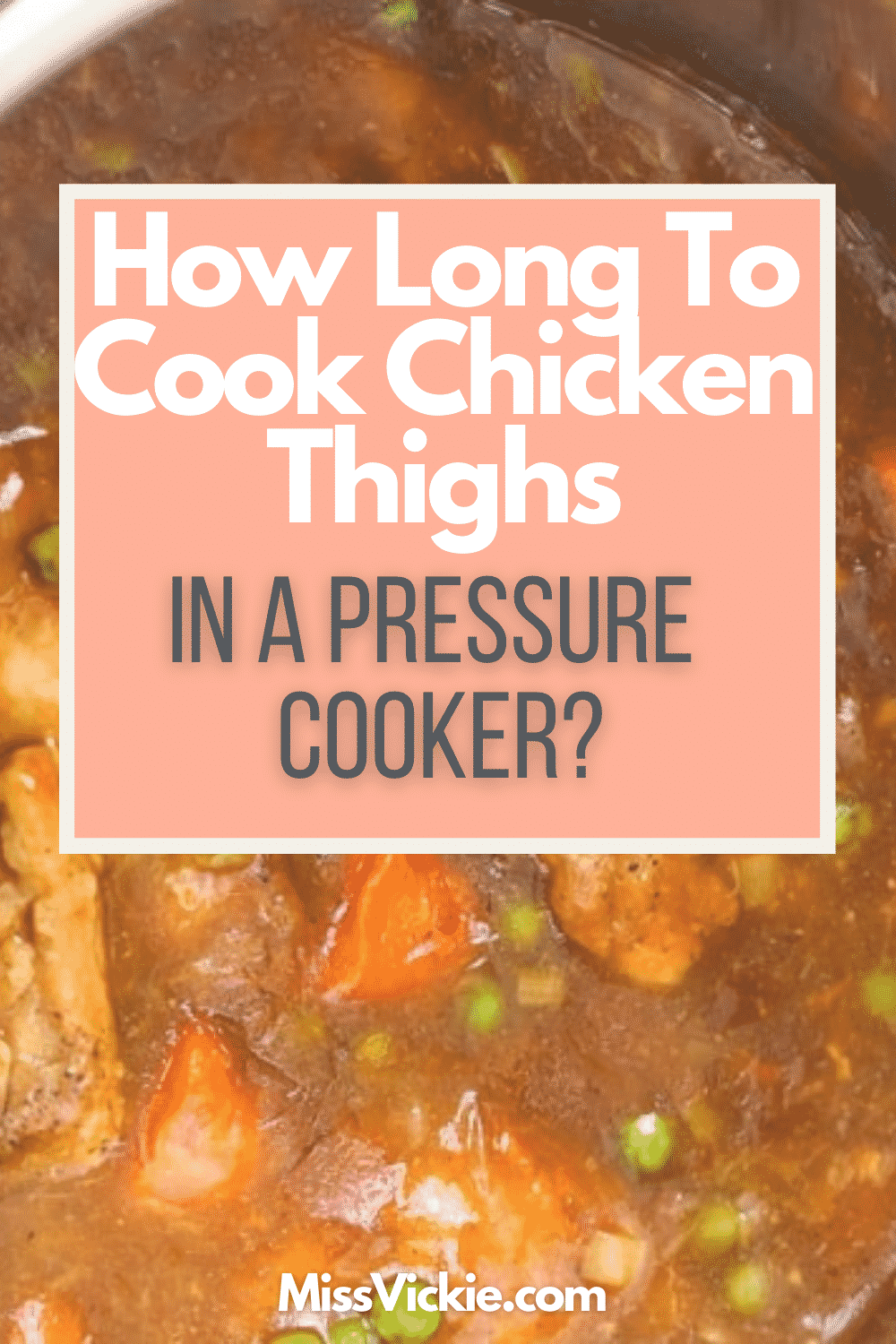 How Long to Cook Chicken Thighs in a Pressure Cooker?
Cooking chicken thighs in a pressure cooker is amazingly fast and convenient. Once you discover the benefits of pressure cooking, you will probably find that you will never go back to cooking them on the hob or in the oven again. The results are spectacular and give you flavorful, succulent chicken pieces every time.
You can cook chicken thighs in many different styles in a pressure cooker, from creamy mushroom sauce to tangy barbeque style or spicy curry. But did you know that you can also cook your chicken thighs directly from frozen? This makes pressure cooking them ideal if you have to prepare a quick meal for unexpected guests or after a busy workday.
To cook in a pressure cooker, you need to pay attention to the timings, which will vary depending upon the type of meat you are using. For example, for chicken thighs with the bone in, you should allow about 10 minutes of cooking time on high pressure. How fast is that?! If you want to cook from frozen, it only takes a couple of minutes extra, so they should take about 12 minutes in total.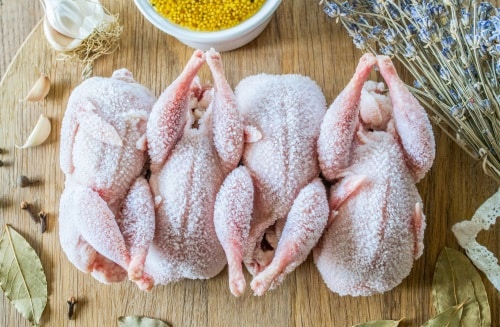 The cooking times will, of course, vary, depending on the size of your chicken thighs, but you can easily check they are cooked. Activate the quick release setting on the pressure cooker, open the lid, and check. If they need a couple more minutes, simply reseal the lid and set the timer.
When using a pressure cooker, adding some liquid is a key factor. Your pressure cooker will not work unless there is steam, so you cannot dry-cook the thighs. However, you don't have to use only water.
You can add bouillon, wine, or add flavorings to the water, such as garlic and herbs. Also, you can add a sauce for extra flavoring; great if you are cooking something like chicken thighs in bbq sauce.
Another method is to add some oil to the pressure cooker and fry off your onions and flavoring and brown off the chicken. (This is providing your pressure cooker has a saute function.) You can add your vegetables or additional ingredients too. The pressure cooker makes it very easy to cook the whole meal in one pot.
After browning your chicken thighs, you need to add your water or stock to the pressure cooker. The standard minimum recommended quantity is 1 cup of water (250ml), but exact quantities will depend on how many chicken thighs you cook and what other ingredients you use. For instance, the recipe below uses pasta which will absorb some liquid, so it calls for more liquid than normal.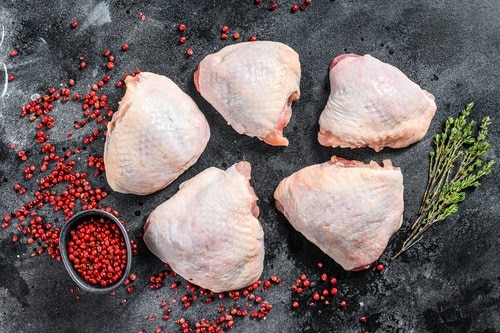 Cooking chicken thighs in a pressure cooker is surprisingly easy. It saves you money on power, and it saves you a lot of time as well. Many people find that cooking chicken thighs from frozen is a lifesaver that saves money when you need to provide an unexpected meal from stock kitchen items.
However, one of the best things about cooking chicken thighs in a pressure cooker is that they taste so good, whatever recipe you are using. All the flavor and juiciness seem to get locked in.
Here's a sample recipe to get you started. Let us know how it turns out for you! It's a quick meal-in-one using a few simple ingredients that your whole family is sure to love.
Pressure Cooker Chicken Thighs, Mushrooms, and Pasta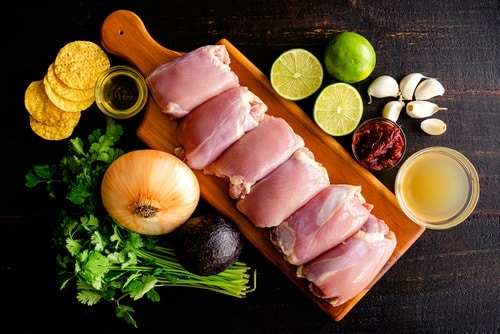 1 tablespoon oil
1 tablespoon butter
6 boneless, skinless chicken thighs
Salt and pepper to season
1 onion, chopped
1 punnet ( about 250g) button mushrooms
1 garlic clove, crushed
Salt and freshly ground black pepper
½ teaspoon dried thyme
½ teaspoon paprika
2 cups chicken stock
1 cup orzo pasta (uncooked)
Put the oil and butter into your pressure cooker and heat it in saute mode. Season the chicken thighs and brown them in the oil. Remove them and set them aside.
Add the onion and garlic to the oil and saute until softened. Press the cancel button to turn the cooker off. Put in the thyme, paprika, and chicken stock. Stir and scrape any pieces that are stuck on the bottom.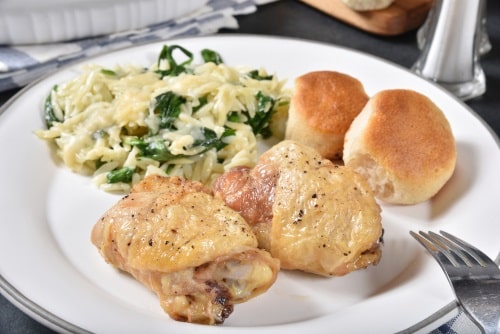 Add the orzo and stir. Put the chicken pieces on top. Secure the lid and turn the steam valve to sealed. Set the cooking time to 4 minutes on high pressure. The pot will take about 10 minutes to build up pressure and then count down the cooking time.
Once the cooking time is done, use the quick release to allow the steam to escape. Once all the steam has escaped, open the lid and check that the chicken is tender. You can check the internal temperature if you like. It should read 32 degrees Fahrenheit, and the orzo should be soft.