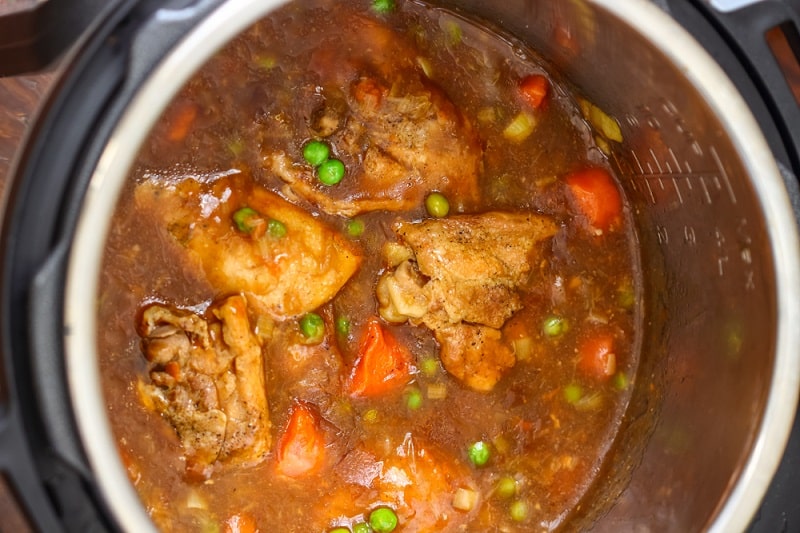 How Long to Cook Chicken Thighs in a Pressure Cooker?
Cooking chicken thighs in a pressure cooker is amazingly fast and once you discover the benefits of pressure cooking, you will probably find that you will never go back to cooking them on the hob or in the oven again. Results are spectacular giving you juicy succulent chicken pieces every time.
You can cook chicken thighs in any way that you want, such as in a casserole or barbeque style. You can also cook your chicken thighs from frozen so pressure cooking is ideal if you have to rustle up a quick meal for surprise guests.
To cook chicken thighs in a pressure cooker, you need to pay attention to the timings which will vary depending upon the type of meat you are using.
For chicken thighs with the bone in, you should allow about 10 minutes of cooking time on high pressure.
If you want to cook from frozen, it only takes a couple of minutes extra so they should take about 12 minutes in total.
The cooking times will of course vary, depending on the size of your chicken thighs but you can check they are cooked by using the quick release setting on the pressure cooker. If you decide to do this and your chicken needs extra time, just replace the lid and continue cooking for an extra couple of minutes.
Obviously, when using a pressure cooker, the liquid is a key factor. Your pressure cooker will not work unless there is steam but you don't have to use only water.
You can add bouillon, wine or just add flavorings to the water such as garlic and herbs. You can add a sauce for extra flavoring; great if you are cooking something like chicken thighs in wine sauce.
Another method is to add some oil to the pressure cooker and fry off your onions and flavoring as well as brown off the chicken. You can add your vegetables or additional ingredients too. The pressure cooker makes it very easy to cook the whole meal in one pot.
After you have prepared your chicken thighs, you need to add your water or stock to the pressure cooker. Most advice is to add 1 cup of water (236ml) but exact quantities will depend upon how many chicken thighs you are cooking.
Cooking chicken thighs in a pressure cooker is surprisingly easy. It saves you money on power and it saves you a lot of time as well. Many people find that the ability to cook chicken thighs from frozen is a lifesaver that saves money when you need to provide an unexpected meal from stock kitchen items. However one of the best things about cooking chicken thighs in a pressure cooker is that they just taste so good whatever type of recipe you are using.
Related Video: