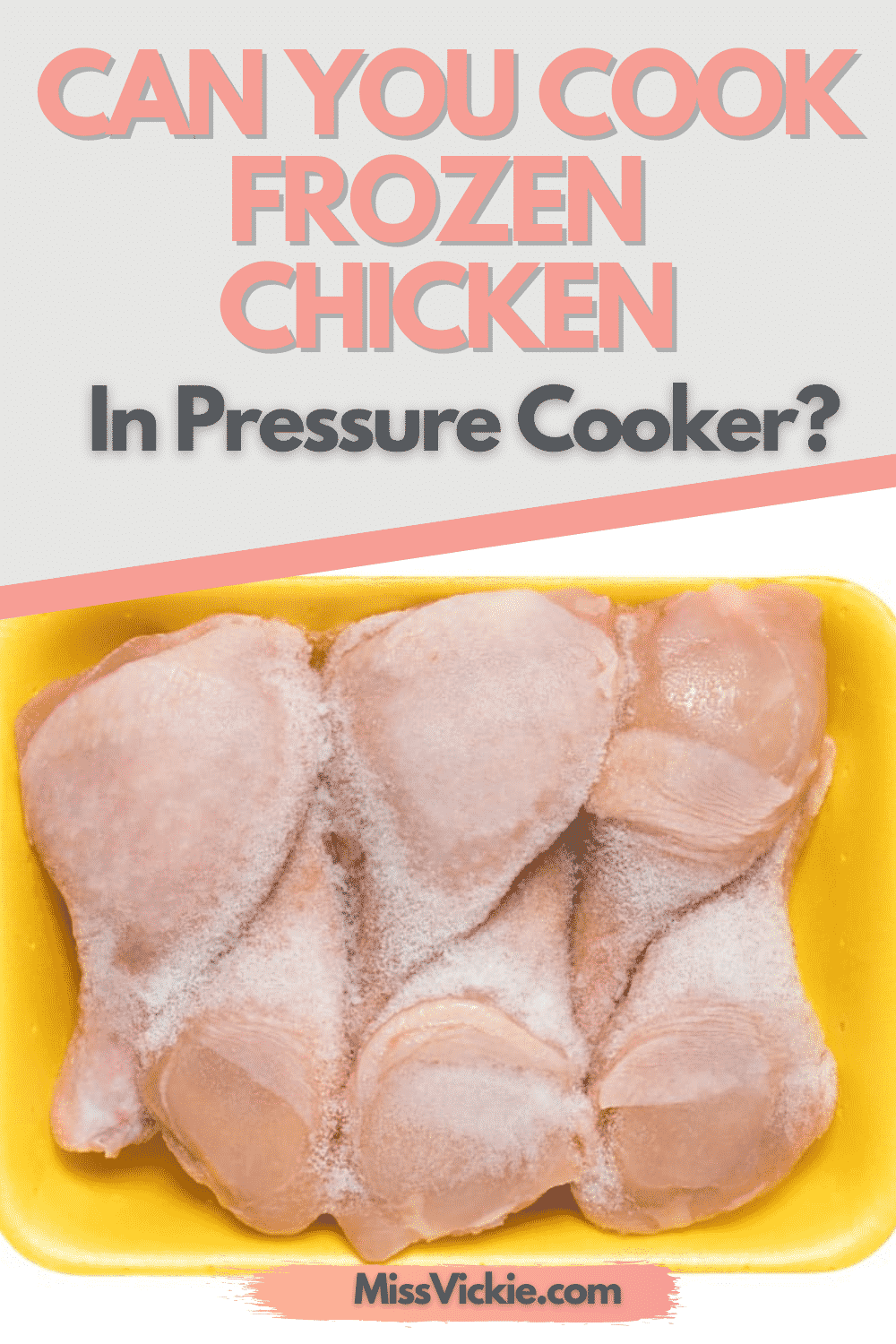 That tantalizing roasted chicken breast is the best thing that can happen to non-veg foodies. For cooking the perfect frozen chicken, you can use the Instant Pot and pressure cooking. While cooking frozen chicken, make sure you add broth, salt, seasonings, pepper, and sauces to bring out the best flavor. It wouldn't be wrong to say that cooking chicken will not only be easy and quick, but the addition of deliciousness is a plus point.
Can You Cook Frozen Chicken In Pressure Cooker?
Cooking Frozen Chicken In Pressure Cooker
If you have always wondered if you can cook frozen chicken in a pressure cooker or not, yes, you can, and it will turn out perfectly. The frozen chicken will turn out well. The chicken can be cooked for salads, tacos, barbecue, and sandwiches. One can always make boneless chicken straight out of the freezer for better taste, flavor, and aroma.
The pressure cooker will keep the frozen chicken tender and juicy. To cook frozen chicken in a pressure cooker, follow the below-mentioned steps;
Take the pressure cooker pot and put the frozen chicken at the bottom
Add one cup of cooking liquid, along with other seasonings, such as lemon pepper, onion powder, salt, garlic powder, and pepper
Close the lid and choose the high-pressure setting with seven minutes cooking time
Once the pressure time is complete, let the natural pressure release work for five minutes
Open the lid and use the thermometer to check the chicken pieces
If some pieces aren't cooked thoroughly, give additional high pressure of one to two minutes
Additional Tips
While cooking the frozen chicken in a pressure cooker, make sure you follow the below-mentioned tips and tricks, such as;
The cooking time majorly depends on the size of chicken pieces (ten to twelve minutes are enough). This will create the heating temperature of approximately 165-degrees Fahrenheit
If you cannot wait for a long time, add chicken broth or water, along with salt and pepper seasoning. You can also add soy sauce, herbs, spices, honey, and barbecue sauce to bring out the aroma and faster cooking time
You can use the Bluetooth device to ensure you can handle the Instant Pot from a farther distance. Also, it empowers you to control the pressure and temperature without standing in the kitchen