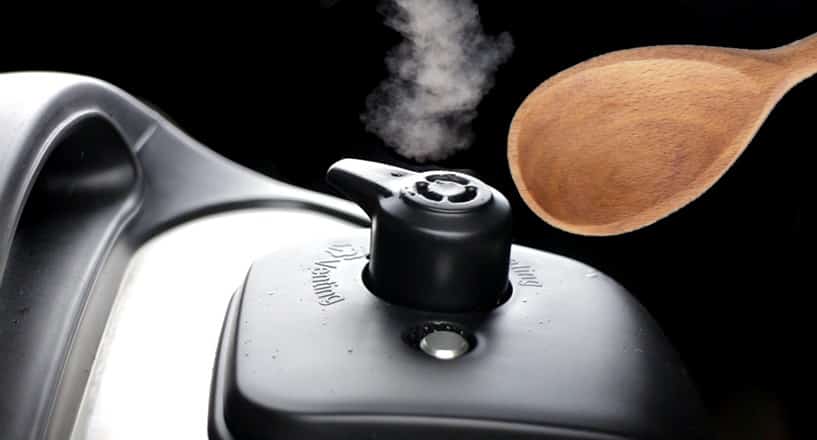 Release Pressure From A Pressure Cooker
There are many situations when the pressure inside a pressure cooker is just way too much. You need to tackle that the best way that you can, which is why learning how to release the pressure from within a pressure cooker is a very good idea. It will help more than you imagine, and it all comes down to following the right guidelines and using them in a proper manner. It's never easy to do these things, which is why here are some tips to consider.
Shift to the venting position
Most pressure cooker models, regardless of what model you use, will have a sealing and a venting position. That venting position is the one you want to go for. It will allow you to release all the accumulated pressure naturally, and it will just make the entire process simpler all the time. There can be some demanding situations along the way, but the most critical aspect is understanding how you can quickly release that pressure naturally and with great success.
Natural release is actually effortless because you just have to shift the knob on the opening position, and that's it. The process will take a little bit, but the great thing is that it's safe, so there's no real need to worry about complications that come from this kind of process. That's the thing you need to focus on the most here. However, remember that you need to avoid touching the unit directly. Otherwise, there can be some problems like burns.
You need to avoid releasing pressure during the cooking process. What you want to do is to focus more and more on the experience and bring in great results every time. The idea is to wait a bit, and then you can open the floating valve. The steam shoots out fast, so you want to take your hands away from the pressure cooker. It will help a lot, and it will just make the entire thing more comfortable to handle all the time. Just remember that this is going to be very simple if you know how to do it properly.
How can you do this safely?
After the cooking process is done, a good idea is to wait until the metal pin drops. This shows that everything is good to go, and you don't have to wait for any other signal, which is really handy. Turn the venting knob from sealed to venting, as that's how all the pressure gets out. It will actually help more than you imagine, and it will eliminate most of the hassle naturally without any worries. It's undoubtedly the best of both worlds here, and the quality itself will be among some of the best every time.
Does it help you to do this? Yes, because some of the foods you cook will need a bit of pressure release. And it's also easier for you to open up the pressure cooker this way too. It's giving you the best of both worlds without any type of hassle. Once you do that, it can be a great experience every time.
The true focus of releasing pressure from the pressure cooker is to make this safe and convenient. Yes, it might not seem that simple at first, but it will surely be worth it if you know how to do it wisely. We recommend you take this into account, and once you do, it will actually be very impressive.
Related Video: