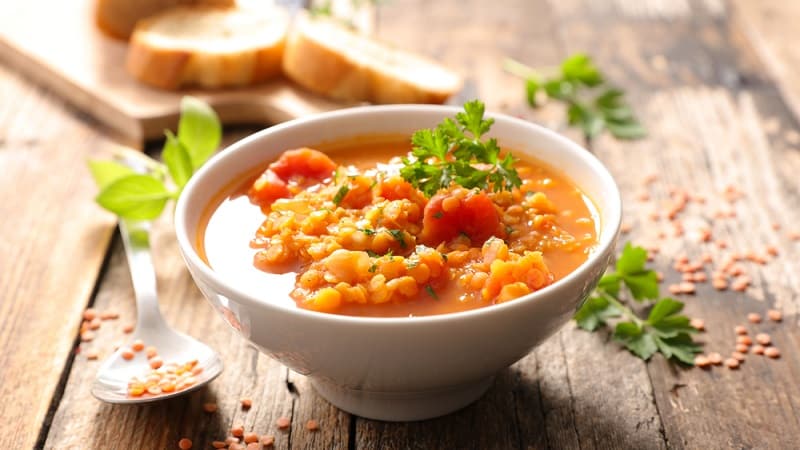 Pressure Cooker Lentils Recipe
Lentils are a delicious member of the legume family that people can enjoy in countless ways. Preparing lentils the traditional way can be a bit time consuming, but when you use a pressure cooker, you can create delicious, cooked lentils without much effort or time at all. The following is a delicious pressure cooker classic lentils recipe and curried lentils recipe that the whole family can enjoy.
1. Classic Lentils
This classic recipe is perfect for simple lentils cooked with a pressure cooker that makes a great side dish or base for more complex recipes.
Ingredients
1 cup lentils (brown or green)
1 and 3/4 cups water or vegetable broth
Salt to taste
Instructions
Mix together the lentils, water (or vegetable broth) and salt.
Pour the mixture into your pressure cooker, then set the pressure cooker on the "manual" setting. You can also cook at high pressure if you would prefer.
Cook lentils for at least 6-8 minutes; this will result in firm lentils. If you want softer lentils, cook for about 15 minutes.
After the cooking time has passed, naturally release the pressure on your pressure cooker, which will take about 10 to 15 minutes.
Leave the pot alone for about 10-15 minutes after the pressure has released.
Then release the valve to release any pressure that still remains.
Remove lentils from the pot, serve, or use in the recipe.
2. Curried Lentils
This tasty variation on traditional lentils has a rich curry flavor and is perfectly paired with side dishes such as naan bread or rice.
Ingredients
1 cup brown or green lentils
1 cup water
1/2 Tbsp. coconut oil
1 onion (small, chopped)
1 Tbsp. ginger (minced)
1 to 2 Tbsp. curry powder
2 Tbsp. garlic (minced)
1/2 Tbsp. brown sugar
1/4 tsp turmeric
1/2 tsp salt
1/8 tsp cayenne pepper (you may wish to add more if you prefer your curried lentils to be spicier)
1 can coconut milk
Instructions
Add coconut oil to your pressure cooker and set it to Sauté. Cook your onions, ginger, and garlic for about 2 minutes.
Then add your curry powder, salt, turmeric, cayenne, and sugar and stir very well.
Then you will need to add your lentils, 1 cup of water, and the can of coconut milk; stir until well combined.
Turn off the Sauté setting, seal the lid of your pressure cooker, and turn it to "high pressure." Cook for about 15 minutes.
When the cooking timer has stopped, let the pressure release from the cooker naturally.
Then vent the lid so the pressure is completely released.
Then, taste your lentils and adjust with more/less spicy seasonings and salt as preferred.
At this stage, if you feel the lentils are too thick, you can add water to create a thinner texture.
Remove lentils from the pressure cooker and serve with your preferred type of rice. Jasmine rice, white rice, and brown rice all go well with curried lentils.
Related Video: