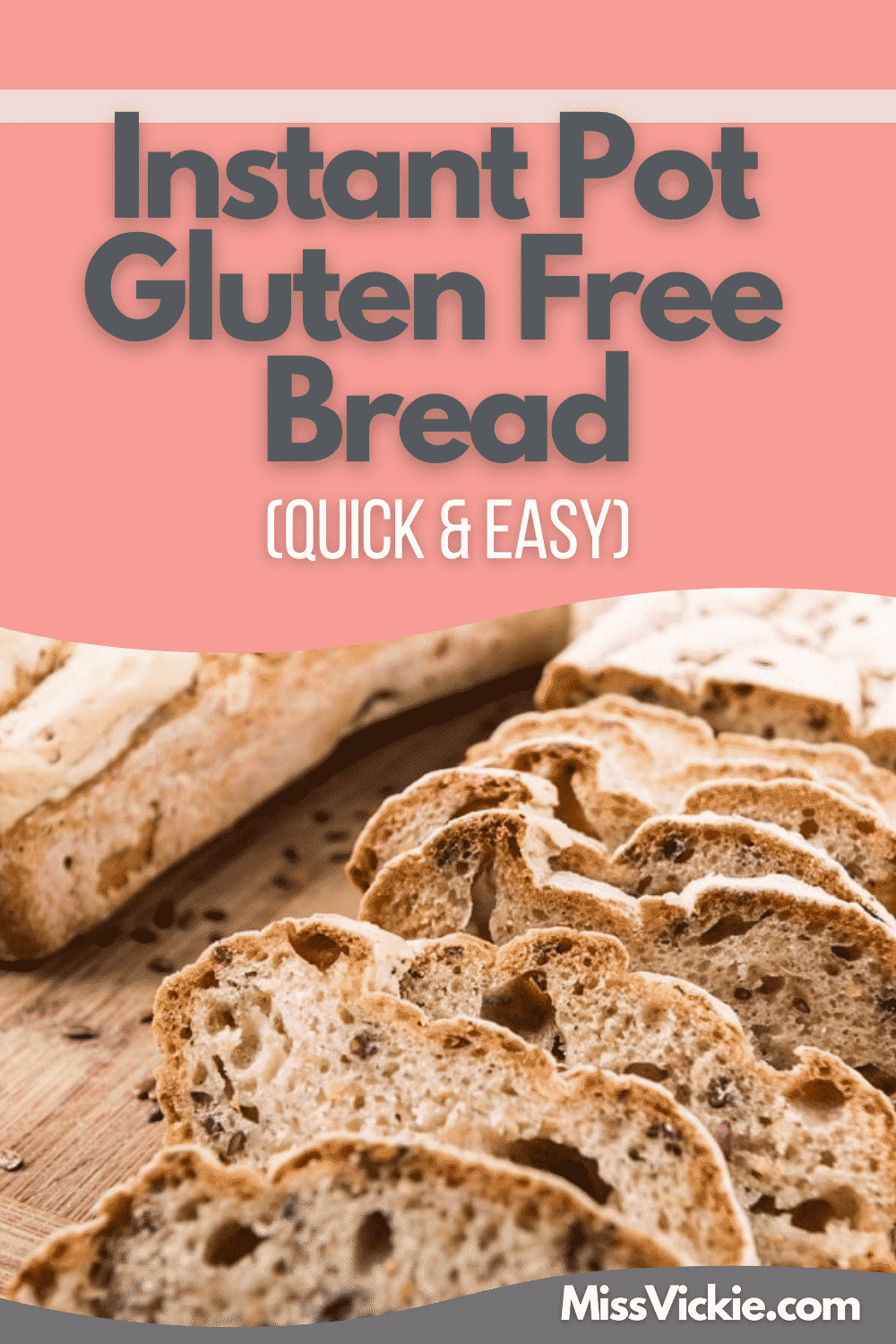 Make Gluten Free Bread with Your Instant Pot
You can enjoy different types of Instant Pot gluten free bread recipes. They are healthy as well as tasty. This is the best way to maintain a healthy diet and routine. This is the quick and easy recipe and also less time-taking. The Instant Pot pressure cooker is now within reach of everybody, and even if you are not an expert baker and cannot make out of the busy routine, this is the best option to make it. The only thing you have to do is to gather all the essential ingredients and flavors and prepare a different healthy breakfast every day. Use an Instant Pot pressure cooker and try different recipes of gluten free bread. You can use it with your favorite spread or you can also serve this bread on its own, which is tasteful and healthy as well to the guests and children.
How to make Instant Pot gluten free bread?
Put together all the essential ingredients like almond flour, coconut flour, tapioca starch, instant yeast, sugar, and salt if you want to add it, it is optional, butter, warm milk, water, and the additional supplements if you want to. Combine the almond flour, coconut flour, tapioca starch, yeast, and sugar in a large mixing bowl and mix to make a bread batter.
Melt the butter in the microwave or on the stove and pour water and milk into it. Use a spatula to mix it until the dough comes together. Grease a loaf pan with some additional butter, the one that fits into your pressure cooker, and pour in the bread batter. Insert a trivet into your pressure cooker, place the loaf pan on top and close the lid. Turn the valve to seal and select the Warm option. Let the dough rise for 1 hour.
After giving it proper time, press the Cancel button and select Manual—set pressure cook for 40 minutes. Before opening the Instant Pot, make sure that you have performed the natural release. Carefully remove the container or loaf pan whatever you use for making the gluten free bread. Un-mold the loaf and put on a cooling rack (or cool burner) to rest for 10 minutes before slicing.
Slice and serve warm with fresh butter, lightly sauté in your Instant Pot your favorite infused oil, or scorch on the grill before serving. Cool before slicing. Keep in mind that you use a loaf pan that will fit in the Instant Pot.
Tasteful and flavorsome recipe
This recipe is specially designed for those who have no time to cook and for the cooks with limited energy and space. This Instant Pot gluten free bread is a fun alternative to blasting the oven in the summer heat. Care for your health, and try this wonderful recipe to make yourself healthy and lively. So if you're craving for a delightful and more tasteful recipe, hurry up and go to the kitchen. Put out the Instant Pot and try this recipe. We are sure that it will be the best choice for you and you will enjoy this memorable experience.
Related Video: