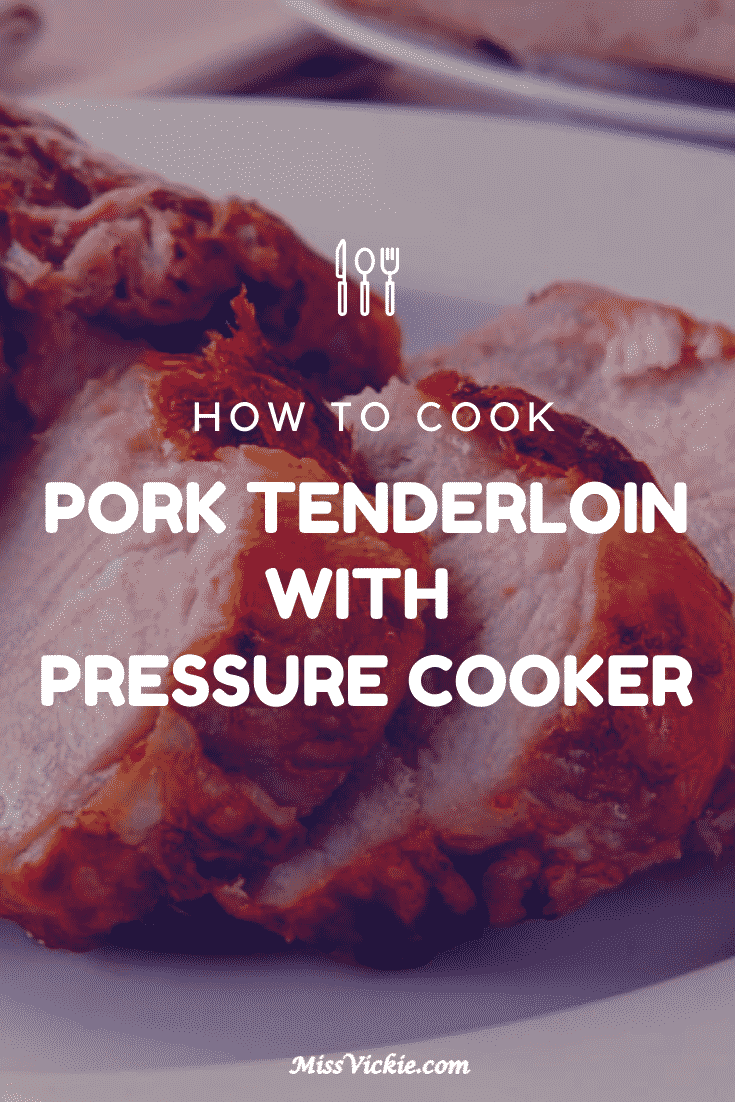 The Gentleman's Cut pork tenderloin is one of the tastiest, most succulent meals around when cooked properly.
Cooking pork tenderloin in a pressure cooker can seem a little overwhelming if it's one of your first times, but with a little guidance, you'll get the hang of it in no time.
Let's take a look at how to cook professional-quality pork tenderloin in a pressure cooker.
How To Cook Pork Tenderloin In A Pressure Cooker
Follow this easy recipe to cook up the tastiest pork tenderloin around in your pressure cooker. Once you get used to the process and recipe, you can customize it to your liking with ease.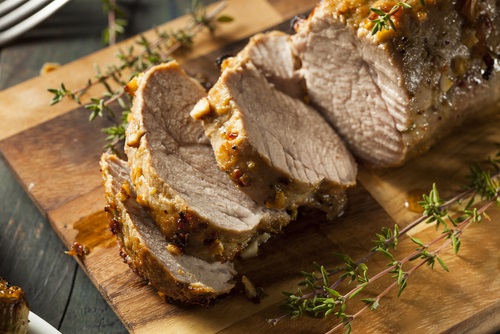 Ingredients Needed To Cook Pork Tenderloin
1 tsp. pepper
1 tsp. salt
1/2 cup unsalted chicken broth or water
2 tbsp. olive oil
1 – 2 lb. pork loin roast (it can be boneless or bone-in)
1/2 tsp. garlic powder
How To Cook Pork Tenderloin?
1. Create a rub with garlic powder, salt, and pepper in a small bowl. Mix thoroughly to ensure it's well combined.
2. Rub the pork roast with approximately 1 tablespoon of olive oil or another cooking oil.
2. Sprinkle the rub over liberally, and use your hands to work the rub into the pork roast.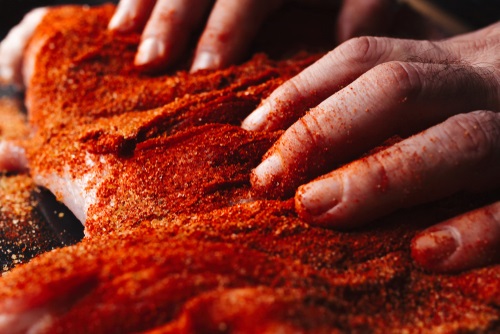 3. Begin by heating your Instant Pot. Press the 'Saute' button if available to start the heating process.
Use your appropriate, relevant function as soon as 'Hot' or the ready display switches on, coat the bottom of your pressure cooker in another tablespoon of olive oil.
4. Insert the seasoned pork roast, and sear it on all sides. It takes roughly 4 minutes per side to reach a decent sear.
5. Select 'Cancel' on your electric pressure cooker or select the relevant, appropriate function to switch it off.
6. Remove the roast, and place it aside on a plate.
7. Add the water or broth to your pressure cooker. We recommend that you add a little stock first and then use a spatula to gradually work all the fried, roasted bits from the bottom of your pot into your blend.
8. Place a trivet in the middle of your pot and place the seared pork roast on top.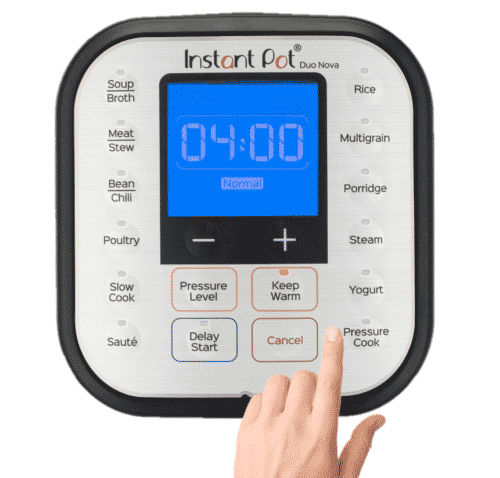 9. Put the lid on and seal your pressure cooker, locking it in place and setting the steam release valve to sealing if necessary on your Instant Pot.
10. Select the 'Pressure Cook' function. The cooking type will depend on the exact type of pressure cooker you're usually, but most pots take 15 to 18 minutes or a little more.
11. After the cooking cycle is complete, remove the pressure cooker from the heat and cool down for 5 to 15 minutes. If your Instant Pot has a feature for quick depressurization, feel free to use it.
12. Carefully remove the pork roast and place it on a cutting board. Remove the trivet and place it aside for cleaning.
13. Select the 'Saute' mode or switch your pressure cooker to hot. Bring the remaining stock and pork juices to a boil. Boil until reduced to half, stirring infrequently. It usually takes about 7 minutes for the liquid to reduce to the gravy.
14. Carve your pork into your desired serving suggestion and serve with the piping hot gravy you just made.
Pork Tenderloin Tips
Keep these tips in mind while cooking your pork tenderloin in a pressure cooker, and you'll have the best possible results and a mouth-watering, juicy roast with just the right crispiness every time:
Avoid overcooking pork tenderloin as its already one of the most tender cuts available
Never cook pork tenderloin on an all-day cycle using low heat like other one-pot meals.
The longest the largest roasts will ever need to go for is 25 minutes so work carefully.
Splashing out? Add a little liquid smoke to your rub and gravy while cooking for an authentic BBQ flavor.
The ideal serving suggestion for carved pork tenderloin is sliced roughly ¼-inch thick.
For a thicker sauce, mix two tablespoons of cornstarch with four tablespoons of water to create a paste. Blend this with a little warm stock in a cup before adding the mixture to your pot and stirring to thicken the gravy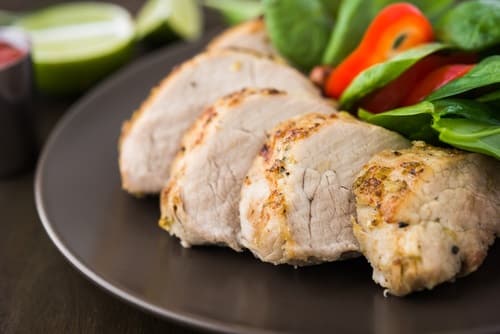 Pork Tenderloin In A Pressure Cooker You'll Fall In Love With
This basic pork tenderloin recipe for a pressure cooker is a must-try staple that you'll instantly recognize the taste of once your pork tenderloin is roasted to perfection.
We recommend that you give it a try. It may very well become your new favorite recipe.