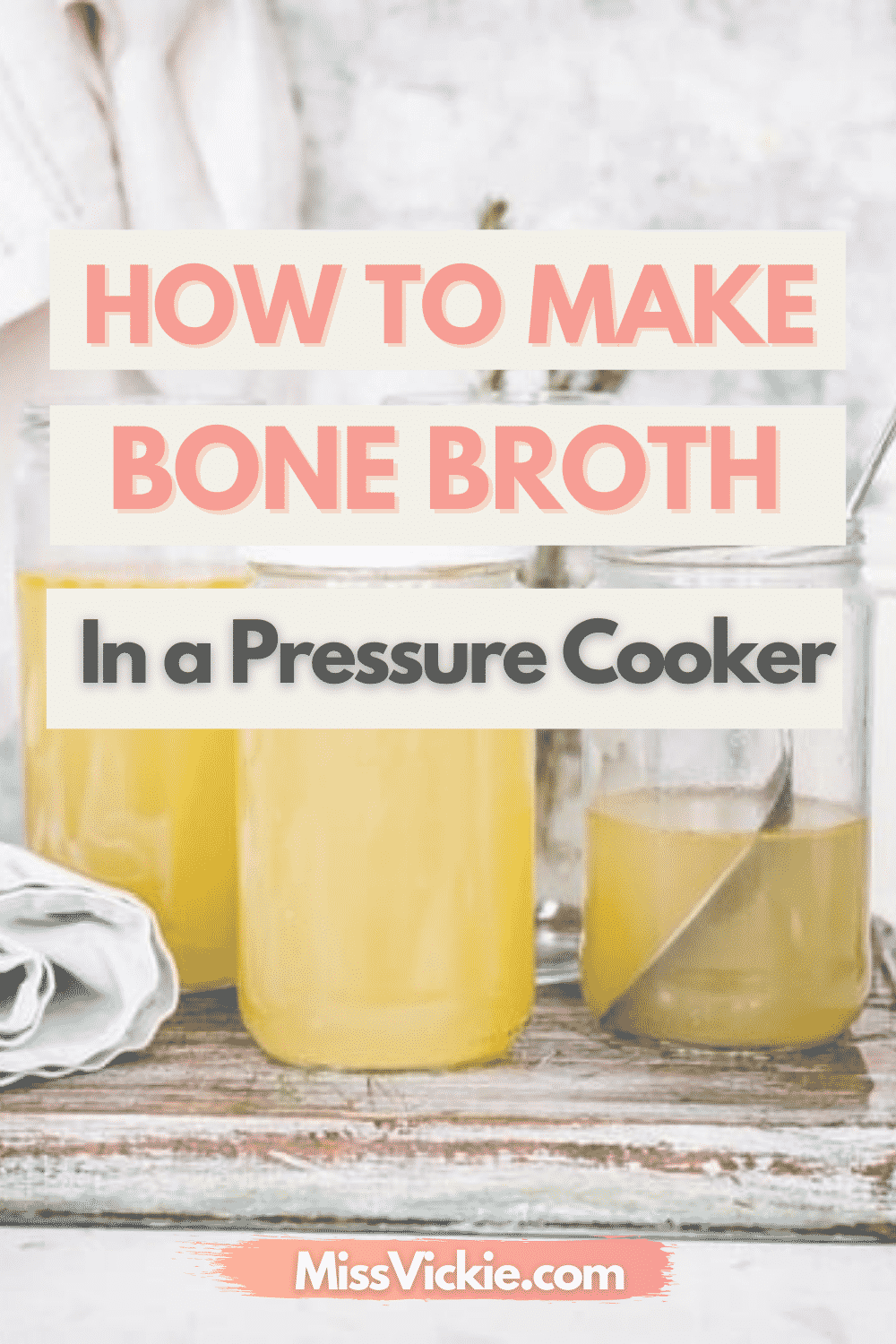 How To Make Bone Broth In A Pressure Cooker
Bone broth is an amazing food. It might have health benefits, and it is an excellent base for soups and stews. While you can find the boxed or canned kind in most grocery stores, there is nothing quite like making your own bone broth at home. Homemade bone broth is fresher and tastes better than the prepackaged stuff you can get elsewhere, but it usually takes a long time to make—at least 24, and more typically 48 hours with a slow cooker. Most of us don't have that kind of time, but if you have a pressure cooker, you can drastically cut that time down to about 8 hours. This article will teach you how to make bone broth in a pressure cooker.
At its most basic, bone broth is just a stock that has been cooked for a really long time. The long cook time allows the collagen and gelatin from the bones to release into the water, forming a broth that is slightly gelatinous in texture. If you have wondered what the difference is between a broth and a stock, a broth is cooked for much longer and with some added acidity to break down the bones. Luckily for you, the pressure cooker will reduce the time you need to prepare and yield results just as good as letting your bone broth cook traditionally for a longer time.
When making your bone broth, you can use either beef or chicken bones, or even a combination of the two. If you choose beef, a great choice is to use oxtail, marrow bones, or even short ribs. All of these are rich in collagen and very meaty. If you prefer a chicken bone broth, chicken wings will usually provide the best results. Once you have chosen your bones, there are three main steps to making a good bone broth. First, roast the bones before making the broth. Second, cook the bones under pressure with water. Last, add some vegetables for extra flavor and cook under pressure once more.
Before you start, make sure to roast your bones for a deeper flavor in your final product. As a bonus, roasting your bones will also make your bone broth a richer color. Roasting for half an hour at 400° should do the trick. Next, add your bones to a pressure cooker, along with 3 quarts of water and 2 tablespoons of apple cider or white wine vinegar. Cook under high pressure for 2 hours. The next step is essential: Allow your pressure cooker to naturally release steam for an hour and a half. Don't be tempted to release it manually (quick release). Finally, add in a quartered onion and a peeled carrot and cook under high pressure for another 2 hours. Follow the same procedure when releasing the steam—let it sit for another 90 minutes—and then strain the finished broth. We recommend preparing an ice bath to cool your broth down to about 50° before putting the broth in jars or containers. Once it's all done, you can either refrigerate or freeze the final product.
Related Video: