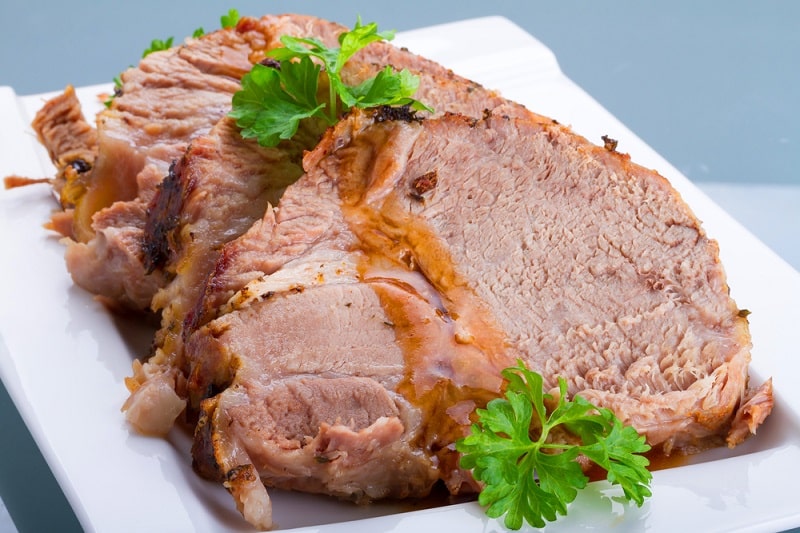 Pressure Cooker Pork Loin Recipes
Pressure cookers are a popular tool for cooking delicious recipes without the stress and hassle associated with traditional cookers. Pork loin is a great choice for a pressure cooker since it comes out tender and delicious when cooked with this method. The following are 2 delicious pressure cooker pork loin recipes that are sure to be a hit at dinnertime.
1. Balsamic Pork Tenderloin
This recipe is perfect if you love a tangy balsamic flavor combined with the tenderness of pork tenderloin.
Ingredients
1 or 2 pork tenderloins
1 tsp garlic powder
2 Tbsp. olive oil
4 Tbsp. soy sauce – regular or low sodium
2 tsp favorite herb blend – Italian recommended
1 cup brown sugar
1 cup water
2 Tbsp. corn starch
4 Tbsp. cold water
1/2 cup balsamic vinegar
Instructions
First, rub the olive oil over your pork tenderloin and then season them with salt, pepper, garlic powder, and your herb combination.
Then, make sure you set your pressure cooker to sauté mode.
Put your seasoned pork tenderloins into the pressure cooker and turn them every 1 minute until you see that all sides of the tenderloin are properly browned.
Take your brown sugar, water, balsamic vinegar, and soy sauce, and then whisk them together until well combined.
Add the mixture to your pressure cooker pot, and put the lid on; lock the lid and set the steam valve to "closed."
Cook on pressure cook/manual mode for about 25 minutes.
Once 25 minutes has passed, let the pot natural release for 5 minutes.
Then turn the steam valve into venting mode and remove the lid when the valve begins to drop.
Take the pork out and set aside to cool.
Now use the "Soup" setting on your pressure cooker until it boils.
Add corn starch and cold water in a separate bowl until corn starch dissolves, and then add the thickened mixture into the cooker.
Stir until it has a glaze-like texture.
Serve tenderloins with glaze on top.
2. Classic Pork Tenderloin
This recipe is excellent for anyone looking for a classical pork tenderloin recipe.
Ingredients
1 pork tenderloin
2 tsp ground pepper
2 tsp salt
2 Tbsp. brown sugar
1/2 tsp onion powder
1 cup chicken broth
1/2 Tbsp. Worcestershire sauce
2 Tbsp. corn starch
Step by Step instructions
Season the pork tenderloin with all dry ingredients
Set your pressure cooker to "Sauté" mode and brown the pork tenderloin on all sides.
Remove the meat, then add chicken broth and Worcestershire sauce to the pot.
Add meat back into the pot, lock the lid, and keep the vent sealed.
Cook on manual/pressure cook mode on high for 3 minutes, and then let the pressure release naturally for 15 minutes.
Remove and let sit for 5 minutes.
Add corn starch to the pot until thickened and use the thickened mixture as a glaze or gravy.
Related Video: