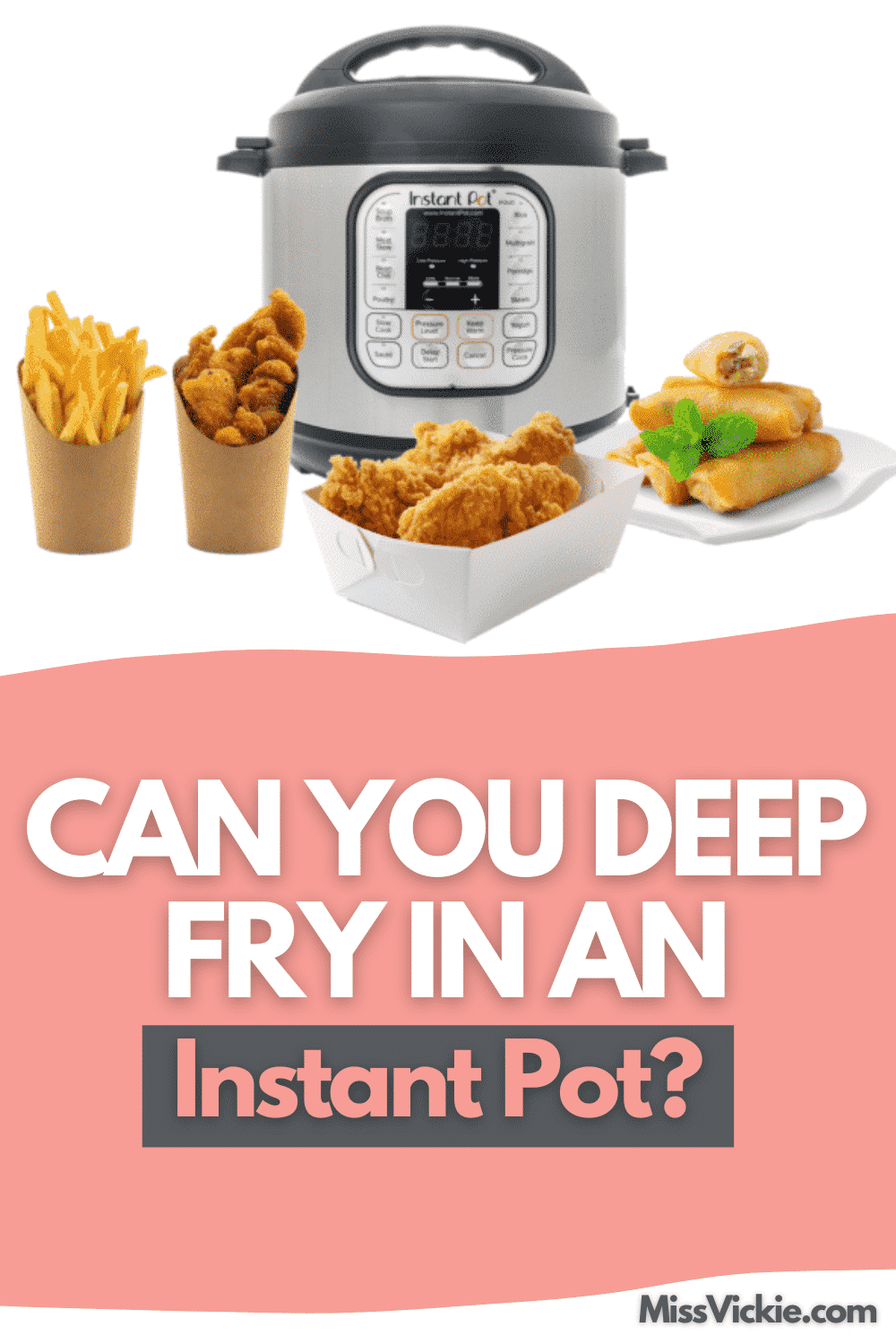 Can You Deep Fry In An Instant Pot?
There seems to be no end of recipes and cooking options that you can explore when looking at an Instant Pot. However, even the best pieces of equipment have their limits. While there are so-called Instant Pot professionals that may try to convince you otherwise, the answer to your question — can you deep fry in an Instant Pot? — is a sad no. But the story doesn't end there!
Why can't you deep fry in an Instant Pot?
Since you use this handy cooker to do everything from lasagna to yogurt, it only makes sense to assume that there is a way to deep fry in an Instant Pot. However, deep-frying is a specific way of preparing food that can't be done just anywhere. It requires prolonged periods in excessive amounts of boiling oil, and it also requires a lot of care and attention as its cooking. An Instant Pot is not designed for boiling oil or maintenance and attention once a recipe starts (as in, it's intended for long-term cooking at high temperatures with preset times and cooking modes).
No matter how high you put the temperature in your Instant Pot, you will not be able to get grease and oil to the temperature to effectively deep fry your potatoes, chicken, etc. More than likely, you will end up burning your food and could very likely set your pot on fire or even cause it to explode. While an Instant Pot is great for high-temperature cooking, it doesn't have the same protective measures that a deep fryer would to reduce the risk of fire or explosion.
An Instant Pot will still make great chicken!
If you are really set on the idea of having fried chicken, you can still do a baked version! An Instant Pot does a great job of taking over from an air fryer, and this can often offer a crispness on the coating that you choose to add to your chicken. Not only is this often just as delicious as deep-fried chicken, to begin with, but it's also a whole lot better for your health-wise. There are all sorts of recipes that you can try out to help have a delicious fried chicken that is going to make you forget all about deep frying in the best possible way.
If you want to take it a step further, you can consider an addition to your Instant Pot that is designed to serve as an air fryer. This will help you to enjoy the same quality cooking that you know and love with the safety and trust of knowing with an Instant Pot's tried and tested technology. While, again, this is not a deep fryer, it is a delicious and healthy alternative that will give you that crunch you're going for!
The simple fact is that your Instant Pot — as amazing as it is — can't help you out with your need for deep-fried chicken. But, it can offer you a lot of great alternatives that will satisfy those taste buds.
Related Video: