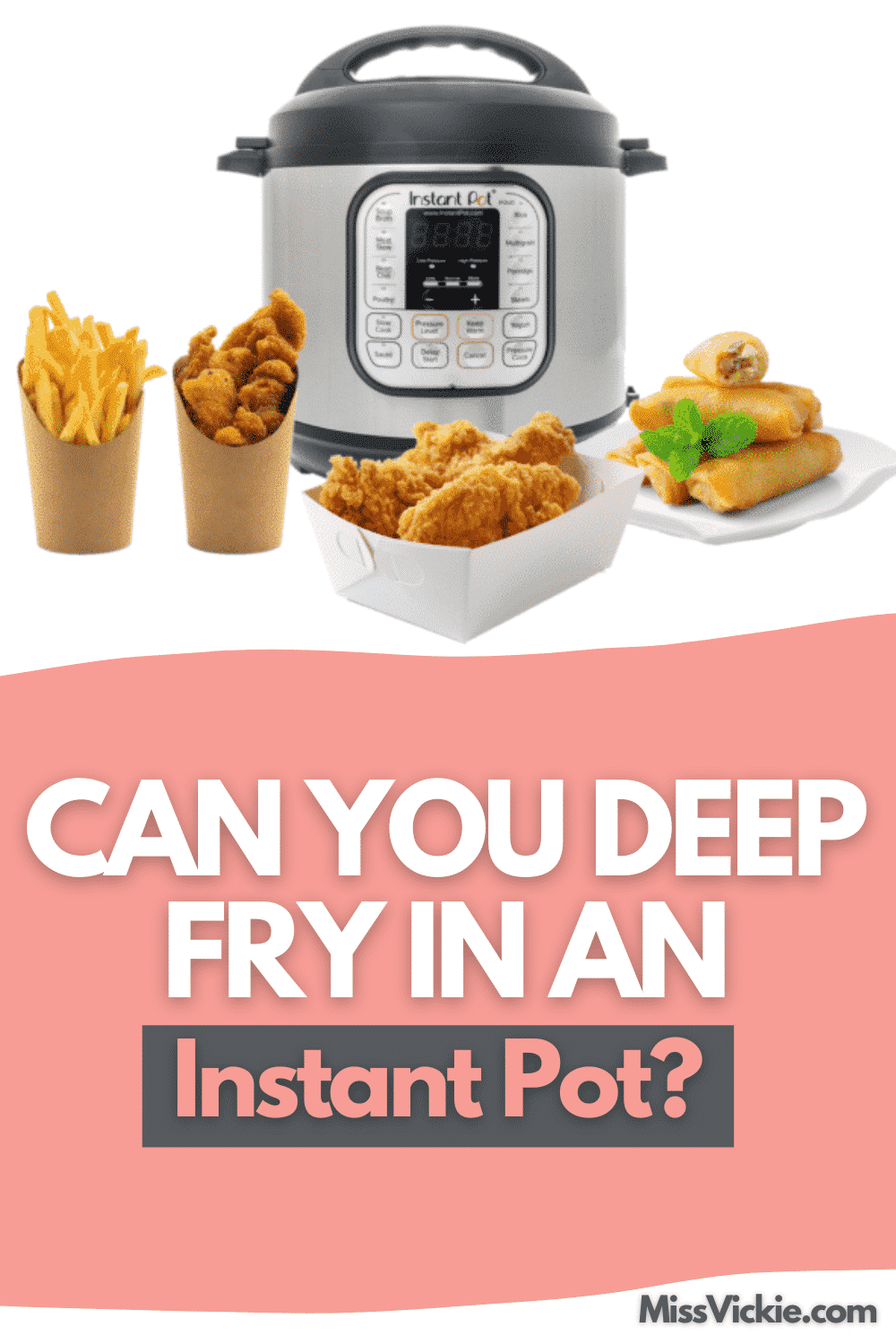 Can You Deep Fry in An Instant Pot?
DISCLOSURE: This post may contain affiliate links, meaning when you click the links and make a purchase, I receive a commission. As an Amazon Associate I earn from qualifying purchases.
There seems to be no end of recipes and cooking options that you can explore when looking at an Instant Pot. However, even the best pieces of equipment have their limits.
So while there are so-called Instant Pot professionals that may try to convince you otherwise, the short answer to your question — can you deep fry in an Instant Pot? — is a sad no. But the story doesn't end there!
Why can't you deep fry in an Instant Pot?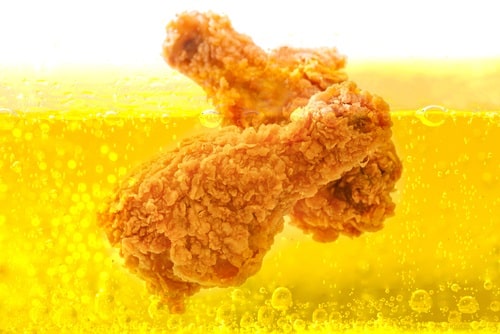 Since you can use this handy cooker to make everything from lasagna to yogurt, it only makes sense to assume that there is a way to deep fry in an Instant Pot. However, deep-frying is a specific way of preparing food that you can't do just anywhere.
It requires prolonged periods in excessive amounts of boiling oil, and it also requires a lot of care and attention as it's cooking.
An Instant Pot is not designed for boiling oil or maintenance and attention once a recipe starts. (That's because it's intended either for long, slow cooking at low temperatures as in a slow cooker or quick pressure cooking at high pressure and high temperatures as in a pressure cooker.
It uses pre-set times and cooking modes.)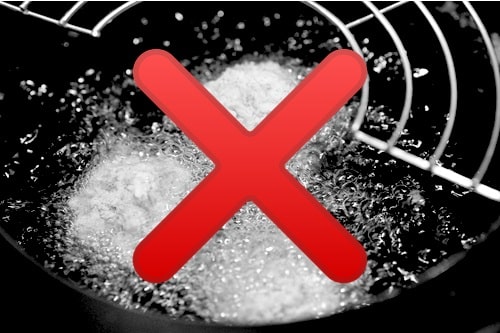 No matter how high you set the temperature in your Instant Pot, you will not be able to get grease and oil to the temperature to effectively deep fry your potatoes, chicken, or fish.
More than likely, you will end up burning your food and could very likely set your pot on fire or even cause it to explode.
While an Instant Pot is excellent for high-temperature cooking, it doesn't have the same protective measures as a deep fryer and reduces the risk of fire or explosion.
An Instant Pot will still make great chicken!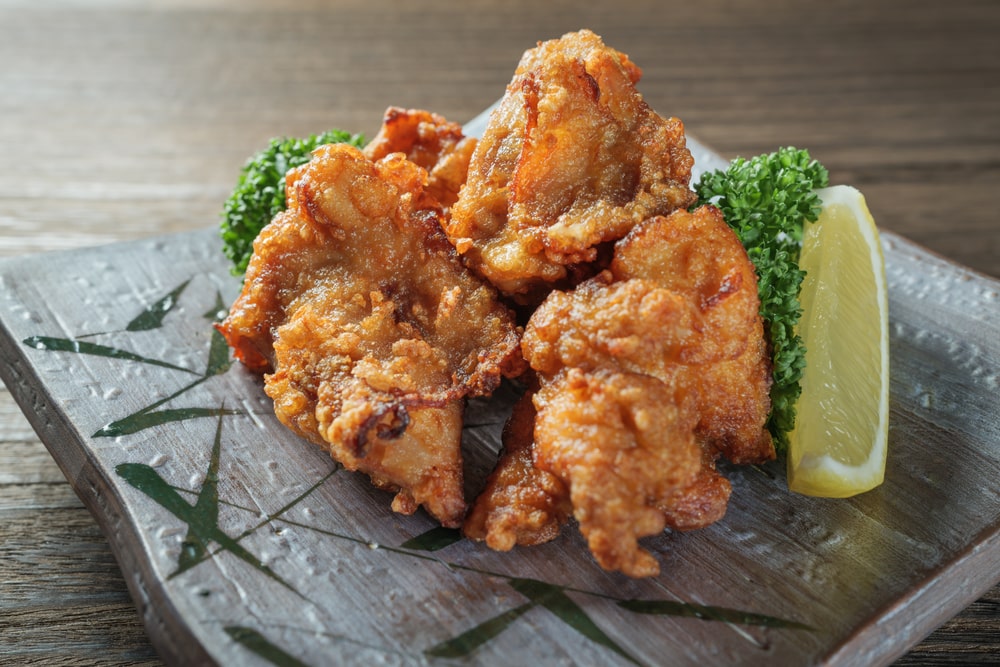 If you are set on the idea of having fried chicken, you can still do a baked version! An Instant Pot does a great job of taking over from an air fryer and can offer a crispness to the crumb or batter coating you put around your chicken.
Not only is this often just as delicious as deep-fried chicken, but it's also a whole lot better for you health-wise because it will not be adding all that fat to your meal.
There are all sorts of recipes that you can try out to help you prepare a delicious baked chicken that will make you forget all about deep frying in the best possible way.
If you want to take it a step further, you can consider an addition to your Instant Pot that is designed to serve as an air fryer.
An attachment available on the market will turn any six- or eight-quart pressure cooker, including an Instant Pot, into an air fryer. It's a type of lid that is so simple to use. You swop out the pressure cooking lid for this air fryer lid.
Now you have multiple cooking methods available with one counter-top appliance. The pressure cooker lid gives you six different "moist cooking" options.
You can use it for pressure cooking, sauteing, steaming, slow cooking, sous vide, and keeping warm. The air fryer lid gives you the option of several "dry cooking" functions: air fry, roast, bake, grill, or dehydrate.
It will help you enjoy the same delicious cooking you know and love with the safety and ease of use of your Instant Pot's tried and tested technology.
While, again, this is not a deep fryer, it is a delicious and healthy alternative that will give you that crispy, golden crunch you're craving with very little oil or none at all!
So now you can prepare crunchy chicken wings, golden French fries, and even onion rings in crispy batter in a healthy, tasty manner.
You will find the wet and dry cooking functions together on the Instant Pot's control panel. Press the button for your chosen cooking method and attach the correct lid. This is also simple with your Instant Pot and air fryer lid when it comes to cleaning up.
Wipe the outer surface clean and pop the inner pot, air fryer basket, and grill or dehydrating tray into the dishwasher.
In conclusion, the simple fact is that your Instant Pot — as amazing as it is — can't help you out with your desire for deep-fried chicken, but it can offer you many great alternatives that will satisfy those taste buds. One appliance with two lids offering many possibilities!