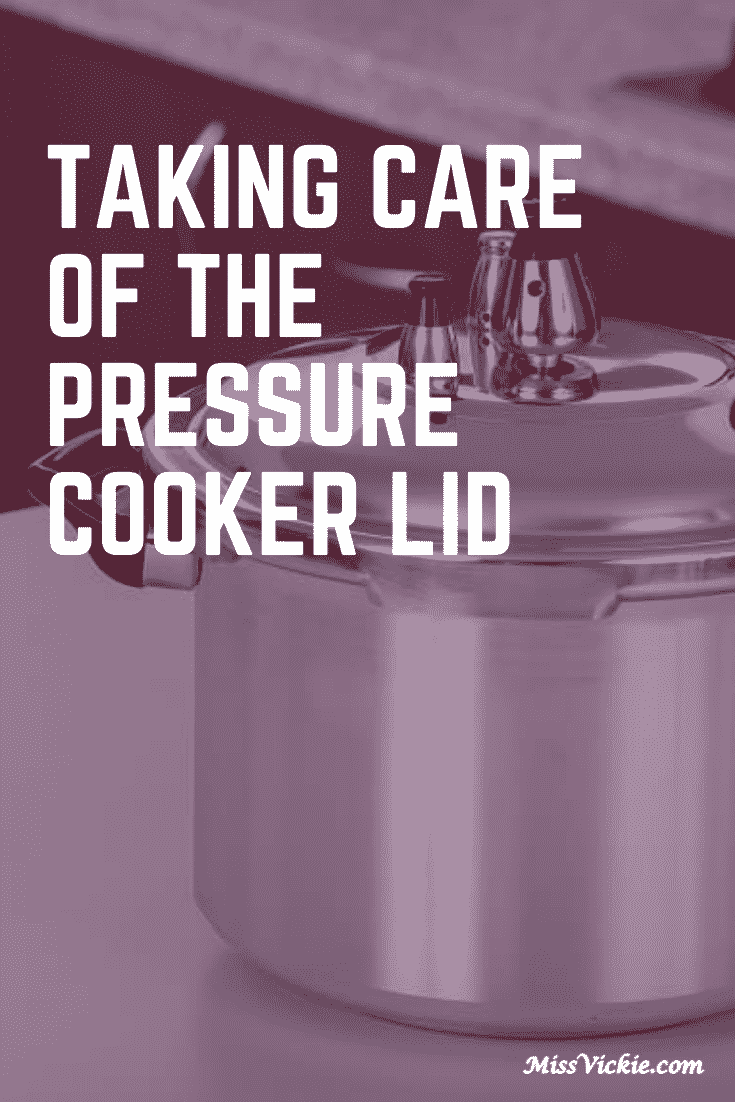 If you own a pressure cooker, then you must already know how important it is for you to clean and maintain it – making sure that it is always in top working condition. While most pressure cookers are constructed using sturdy materials and come with a few years of warranty, ensuring that all the pressure cooker parts, especially the lid, are intact and clean is the only way to guarantee that you can continue using your pressure cooker safely.
Taking Care of the Pressure Cooker Lid
Although quite sizeable, pressure cookers are actually made up of a lot of other small components. Unfortunately, these small components are the ones that keep the pressure cooker in tip-top condition, so they must be cared for at all times. One such important part that should be maintained carefully is the pressure cooker lid.
Cleaning your pressure cooker lid
A pressure cooker lid is a vital part of the pressure cooker. Never submerge pressure cooker lids in water or left to clean in a dishwasher. Especially if the pressure cooker lid in question is a 2nd generation cooker, outfitted with a valve system within the lid. Clean the pressure cooker lids by hand using a little hot water and mild dishwashing soap. When cleaning the lid, avoid using metal scrubbers and use a sponge instead. If you are trying to eliminate stains, you should also use non-abrasive cleaners in place of abrasive ones.
Going into details of cleaning
Before you start cleaning the lid, you will have to disassemble it; removing the pressure weight, the gasket and any other removable parts to clean every component separately. If your lid has a locking flange or vent pipe, be on the lookout to keep these parts safe. Try using a small brush to clean the interior of the pressure regulator weight. When cleaning, make sure that you remove small particles of food that may be lodged in the valves as well as on the sealing surface of the pressure cooker lid.
Outfitted with an old-style vent pipe? You can utilize a pipe cleaner to clear any clogging from the vent pipe. Make sure to also thoroughly clean The Old-Style Safety Fuse Plug during the cleaning process. If your pressure cooker is modern, it may not have this old-style safety fuse plug as there may be more efficient systems installed.
Some older pressure cooker lids also come with overpressure plugs. These plugs typically look like a rubber mass; located on top of the lid for sealing the plug as the pressure cooker comes to pressure. Allow the lid and all the disassembled bits to dry completely before you store the pressure cooker.
After cleaning, take your time to reassemble all the components back together. Check to ensure that all the components are returned in the lid and have been screwed correctly and tightly. Before you store the pressure cooker, you will have to carry out a test to check whether the valve stem still has the ability to move up and down without any restrictions. The vent pipe should also be completely clear and clean before putting your pressure cooker away for storage.