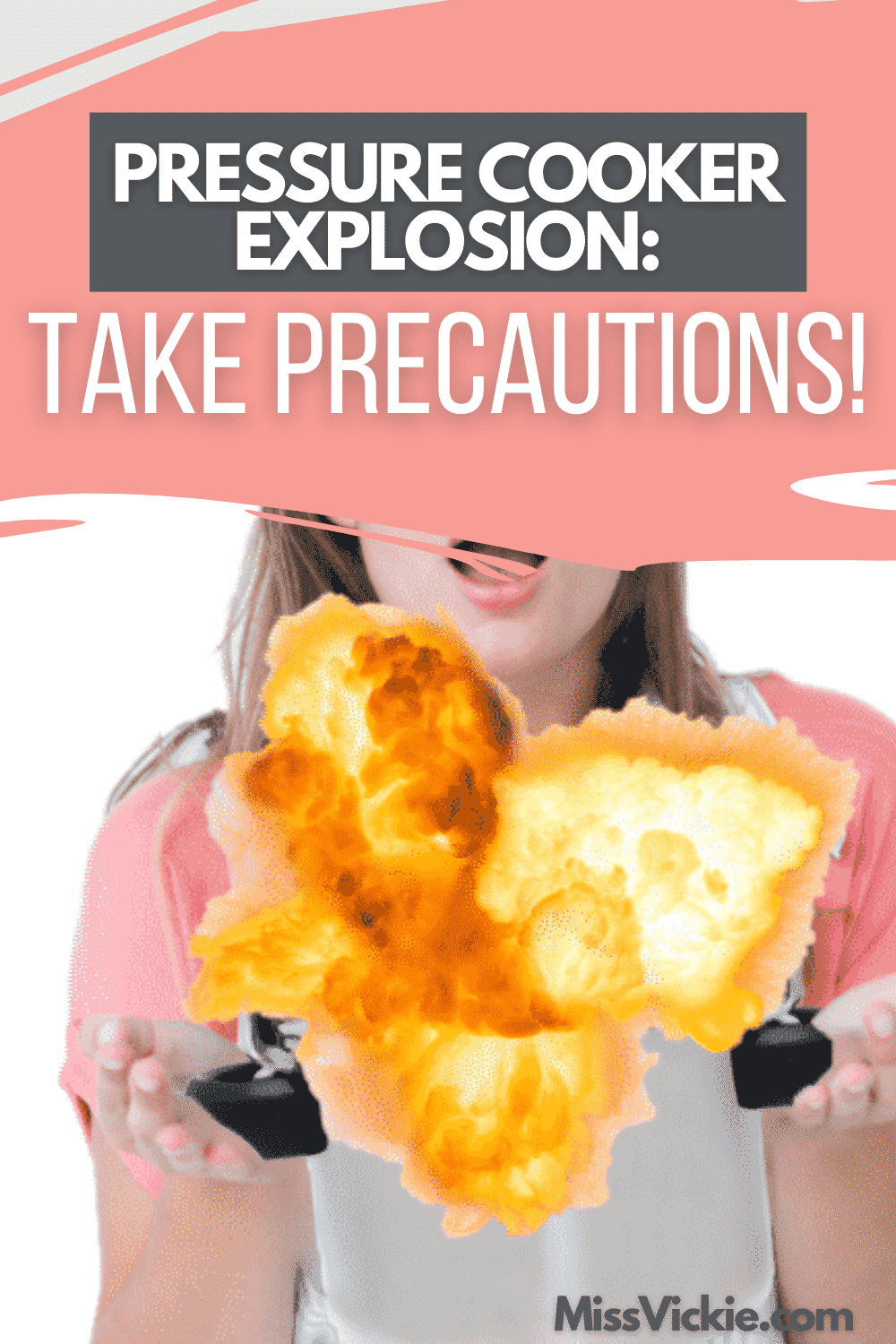 Pressure Cooker Explosion
One of the most terrifying things that can happen in the kitchen is having your pressure cooker explode. It can be dangerous and messy, and it ruins your pressure cooker. You hopefully won't ever have to deal with a pressure cooker explosion, and in this article, we'll show you how you can avoid it.
Stovetop vs Electric
Before we begin, many people wonder at the difference between stovetop and electric pressure cookers and whether one is safer than the other. Explosions can occur in both types of cooker but can be worse in a stovetop cooker because they often are built to reach higher pressures than electric cookers. If you're a beginner, it's recommended to start with an electric pressure cooker as they require less oversight during the cooking process.
What Causes Pressure Cooker Explosions
To avoid a pressure cooker explosion, you need to know what causes one, and in almost every case, it comes down to two things: faulty equipment and not following the recipe. Before you begin cooking, you should always check the rubber gasket on your pressure cooker to ensure it's not dry and doesn't have any cracks in it and check to make sure the vents aren't blocked by running some warm water through them. Once you're sure your pressure cooker parts are in good condition, choose your recipe and follow it to the letter. Pressure cooker recipes are designed by professionals to be prepared with a pressure cooker. Listed below are some common mistakes people make when varying from the recipe. We'll go through them one by one and explain how they can lead to a pressure cooker explosion.
Ignoring instructions
Adding too much water
Overstuffing the cooker
Cooking at the wrong temperature
1. Ignoring instructions
We've touched on this already, but it's important enough to reiterate. You must follow the recipe instructions. Each ingredient and step of the recipe is made to work together to create a great meal, and if you ignore it, you run the risk of spreading that meal all over your walls and ceiling.
2. Adding too much water
Again, it really just comes down to following the recipe. If it looks like there's not enough water in the cooker, it's by design. Pressure cookers are built only to let water escape at specific times, and what might seem like the right amount of water when cooking on a regular stovetop pot will be too much in a tightly sealed pressure cooker.
3. Overstuffing the cooker
Similar to adding too much water, beginners tend to add more food to their cooker than it's designed to handle. Overstuffing your cooker can lead to a buildup of too much pressure that causes an explosion, and even if it doesn't, your meal won't cook properly.
4. Cooking at the wrong temperature
This can be tricky if you're using a stovetop pressure cooker rather than an electric one, but the end result is the same. If cooked at a too high temperature, the contents of the cooker can create too much pressure and lead to an explosion. Check your recipe and follow it to the tee to ensure you have a nice, delicious meal when you're done.
Pressure cooking is a wonderful method of preparing delicious, hearty meals. If you're just getting started using a pressure cooker, you should be excited about all the delectable foods you're about to enjoy, not afraid of ruining your kitchen. But if you check your equipment and follow the recipe, you'll soon be enjoying your roast, soup, stew, or whatever you choose to make.
Related Video: