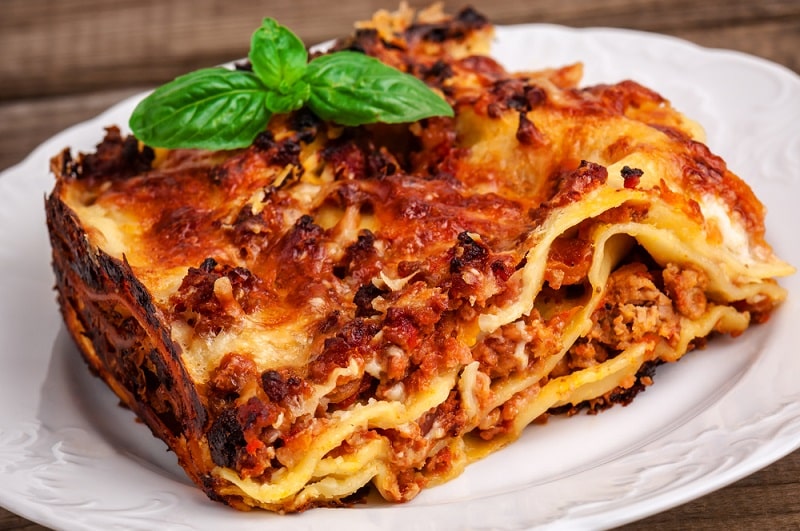 Pressure Cooker Lasagna Recipe
Lasagna is a popular dinner meal that is perfect for evenings when you want a rich, hearty pasta dish that will fill you up and even keep you warm on a cold winter night. Lasagna requires a lot of prep work when you're making it the traditional way, but using a pressure cooker can help you create delicious lasagna with almost no effort at all. The following are a classic lasagna recipe and a healthy lasagna recipe that you'll love cooked with your pressure cooker.
1. Classic Lasagna
This is a classic lasagna dish that is rich, hearty, and easy to make in your pressure cooker.
Ingredients
Lasagna noodles (maximum 8)
3 cups meat sauce
2 cups Mozzarella cheese (shredded)
1/3 cup Parmesan cheese (grated)
Pepper and salt to taste
3/4 cup ricotta cheese
1 tsp garlic
1 tsp Italian seasoning
1 egg
Instructions
First, mix together your egg, ricotta cheese, Italian seasoning; then add salt and pepper to taste. Set aside.
Then snap your lasagna noodles into pieces and line them up on a 7-inch springform pan in one layer.
Add 1/3 of the meat sauce on top of the noodles, then a layer of your Ricotta cheese, and then add a layer of mozzarella cheese.
Repeat layers twice and top with Parmesan cheese. Wrap pan in aluminum foil.
Then place your pan inside the pressure cooker, lock the lid, and cook at high pressure for 24 minutes.
Let naturally release, which should take about 10 minutes.
Serve.
You can optionally brown the cooked lasagna in an oven for 8 minutes after it has finished in the pressure cooker, but this is not necessary.
2. Health-Friendly Lasagna
This healthier lasagna option is lighter and great for when you want pasta but doesn't want to get overwhelmed with a rich dish.
Ingredients
1/2 cup onions (diced)
1 lb. turkey burger (can substitute ground chicken)
1 jar no-sodium pasta sauce
3 garlic cloves (minced)
1 cup Greek yogurt (plain)
1/4 parmesan cheese (grated)
1/2 cup mozzarella (shredded)
1 cup spinach
Lasagna noodles (8 maximum)
1 egg
Instructions
Set your pressure cooker to Sauté and cook onions, turkey burgers, and garlic until well browned and fully cooked.
Drain and set aside; then, add pasta sauce into the meat mixture.
In another bowl, combine parmesan cheese, egg, Greek yogurt, half the mozzarella cheese; you can add salt and pepper to taste.
In your pressure cooker, add layers of sliced onions to help the noodles from burning in the pan.
Over the onions, add a small layer of pasta sauce before adding the broken lasagna noodles in a single layer.
Make a second layer with your cheese mixture, a third layer with spinach leaves, then another layer with meat sauce.
Continue making new layers until gone.
Add 1/2 cup of water to the pan before covering with the lid.
Cook for about 8 minutes and then quick-release the steam.
Let the dish sit for 10 minutes before you serve it.
Related Video: