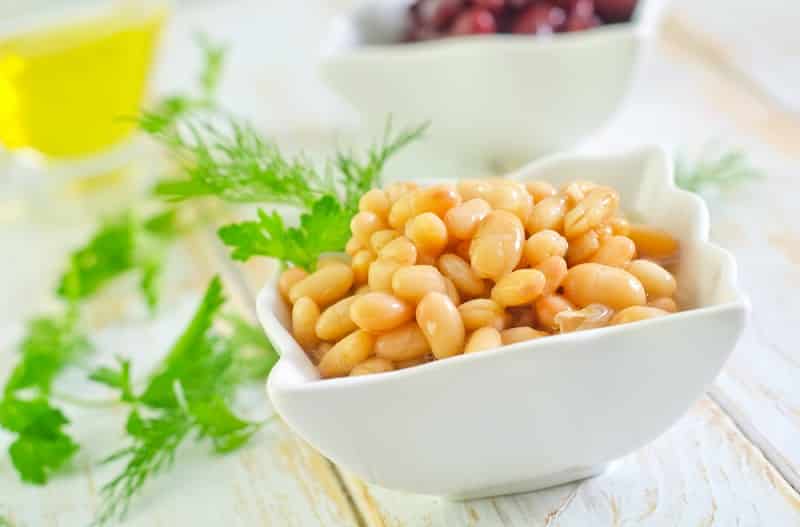 Pressure-cooked Beans Recipe
Beans are a classic recipe that many people enjoy as a side dish, a main dish, and even a snack! Unfortunately, beans can also be time-consuming to make when you're cooking them with traditional tools. If you want to save time and cook delicious beans with very little effort, take a look at the following 2 delicious pressure cooker beans recipes.
1. Classic Beans
These classic, simple pressure cooker beans highlight the delicious rich taste of beans without adding other flavors. This recipe is perfect for cooking classic beans as a side dish to more flavorful entrée options.
Ingredients
1 lb. dried beans (such as navy beans)
2 tsp salt
1/2 tsp apple cider vinegar (optional)
8 cups of water
Note: For this recipe, you do not have to pre-soak your beans. However, you can choose to pre-soak them in order to either create softer beans or to reduce the cooking time. If you do pre-soak your beans, reduce the cooking time by about 10 minutes.
Instructions
Add your beans and water to your pressure cooker. If you are adding anything simply to enhance the taste (such as bay leaves or onions) add them as well. Make sure that you are not filling the instant cooker too full with your beans; if necessary, cook in two batches.
Seal your pressure cooker with the lid, and make sure that the lock is closed.
Then, set your pressure cooker to "high pressure" and cook. For navy beans, cook for 30 minutes; for kidney beans, cook for 35 minutes; for chickpeas, cook for 40 minutes; for black beans, cook for 30 minutes; and for pinto beans, and cook for 25 minutes. Remember, if you pre-soaked, you can reduce the cooking time by 10 minutes. If you prefer very (very!) soft beans, add about 10 minutes the cooking time.
Allow the pressure cooker to naturally release steam. After they are finished, add salt and optional apple cider vinegar.
2. Southern Sweet Beans
These flavorful beans are Southern-inspired and feature plenty of sweet and rich contrasting flavors, making them perfect for flavorful dinners as well as summer BBQs.
Ingredients
1 lb. dried beans (navy, black beans or pinto work the best)
8 cups of water
1 large onion (sliced)
8 slices bacon (cut into small pieces)
1/2 cup molasses (or maple syrup)
1/4 cup brown sugar
1/4 cup ketchup
1/2 tsp dry mustard
1/2 tsp cayenne
Salt and pepper to taste
Instructions
Turn your pressure cooker to "brown" and cook bacon until crisp, then set aside.
Cook onions until tender, then add 3 cups water, ketchup, brown sugar, dry mustard, molasses and salt, and pepper to the pot.
Add in your beans.
Cook the mixture on "high" for about 35 minutes.
Turn the pressure cooker off, and then wait 10 minutes before releasing steam using quick-release.
Stir in bacon, set the pressure cooker to simmer until the mixture has thickened to your liking.
Related Video: