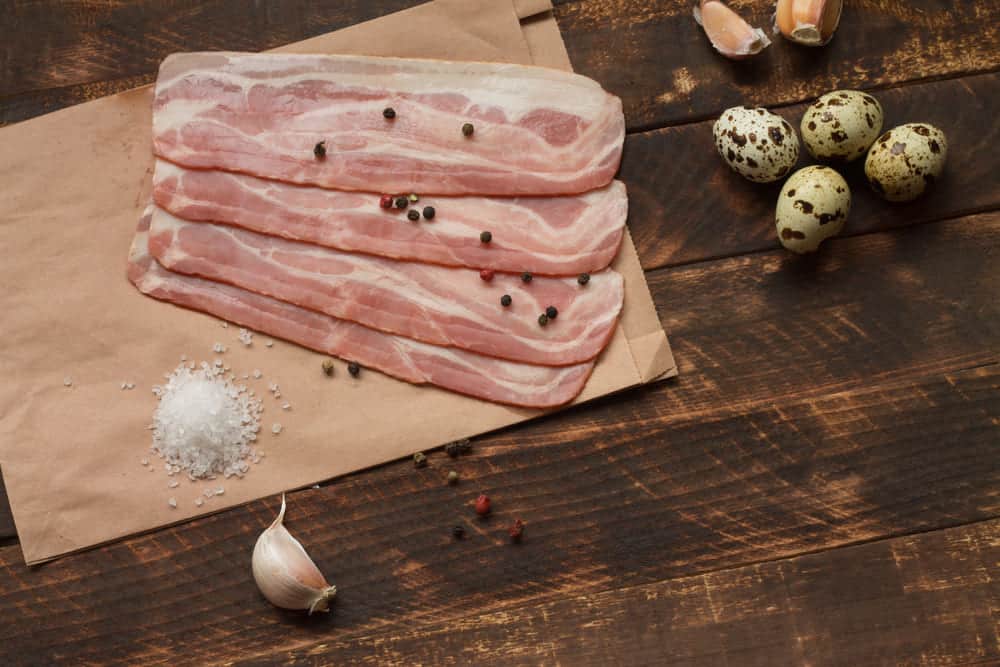 Cooking bacon is not like cooking any other type of meat. Bacon has some unique properties to it that make it special and you must know how to prepare it right to have the perfectly balanced taste on it. You cannot cook bacon too much or leave it raw and that is all needed to be said about it. So how can you know if your bacon is cooked enough is a question that very few people fully understand.
How To Tell If Bacon Is Cooked Enough?
Here are a few things that you need to consider while cooking the bacon so you will know if it is cooked properly.
1. The texture
The first thing that will tell you that your bacon is cooked enough is the texture on it. The bacon needs to have a certain crisp to it that will be the right indication that your bacon is cooked perfectly and you can turn off your stove. You can try checking it with a spoon or knife to feel the texture. If you find it soft even after cooking for a considerable amount of time, you will need to cook it more. Make sure that you don't crisp it too hard to make the chips out of it either. A balanced crisp is just the perfect thing that anyone wants to have on their bacon.
2. Color
You will notice that the bacon will start getting brownish once it gets the right texture. Make sure that you keep it to light brown only and not let the bacon turn darker shade as that will get the burnt taste to your bacon and that is obviously not something that you want. So, once your bacon is light brown, you need to check if it has got the right crisp to it as well. Once you feel that, you need to stop cooking it and serve it as you would like.
3. Shape
Another interesting thing about bacon is that once it is cooked properly and all the water in it is soaked out, the corners of your bacon will not only turn brown but they will also start to curl. You need to cook for a while more as to cook it evenly from the center too. Once all the corners are curled up to a considerable extend and you feel like you have the right crisp to the center as well, you can stop cooking your bacon now.
4. Moisture
A properly cooked bacon has no moisture at all and just a slight amount of oil to it. So, you need to follow the recipe strictly to add the right amount of oil, syrup, and water to your bacon. Once you feel like all the moisture on your pan is dried up properly, you can start checking for other signs such as color and texture and you will know by now when your bacon is cooked properly and ready to be served out on a dish. These factors will help you know exactly when you need to take out your bacon from the stove.