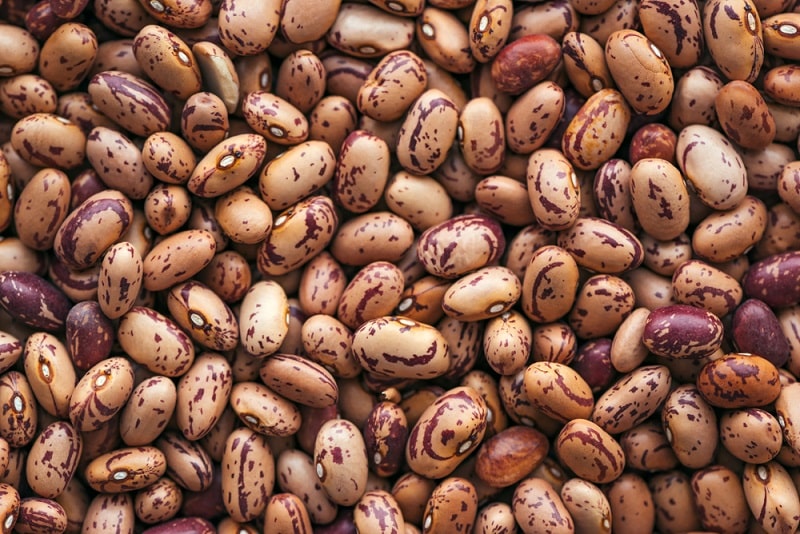 Sure, you can buy pre-cooked pinto beans, but the flavor is no match when compared to beans made from scratch. When pinto beans are cooked in a pressure cooker, the flavor and texture are just magnificent, though it can be quite tricky.
How to Cook Pinto Beans in a Pressure Cooker?
Sometimes some beans cook faster than others, and sometimes they don't, so it can be a tricky but rewarding task. If you are planning to make pinto beans with a pressure cooker, here are some steps to follow when cooking and preparing them:
1. Either Wash or Soak the Beans: When cooking beans, you can either choose to wash the beans or soak them. When washing them, just cover them with water and start cooking. However, if you opt for soaking them, you should let them soak in water for around four hours prior to placing them in the pressure cooker.
2. Put the Beans in the Pressure Cooker: If you want, you can add spices and flavors to your pressure cooker as well. Some of these spices may include onion, garlic chilis, cilantro, parsley, and more. Then, cover your beans and spices with water to three inches above the beans and start cooking.
3. Bring the Pot to Pressure: No matter what way you choose to cook your beans, you must account for the amount of time it takes the pressure cooker to build up to the proper pressure. This can take up to ten or fifteen minutes depending on the type of pressure cooker you are using.
4. Cook for the Amount of Time Specified: Depending on how you cook your beans, how long it takes to get to pressure, and how much you are cooking, your beans may be done in as short as 15 minutes, though I would look at a time chart to be sure.
5. Season with Salt: Some people choose to season their beans with salt prior to putting them in the pressure cooker, and that is an option too. I, however, always have salted the beans after they come out of the pressure cooker for the maximum amount of flavor.
6. Taste-test a Bean: If you are worried about the beans not being done, take one out and try it for yourself to ensure that it is the right consistency and texture before taking all of your beans out.
7. All Done: When you are satisfied with the consistency and texture, your beans are done and bon appétit!
Here are some little bits of information that may help you along the way:
Unsoaked pinto beans normally take 25 minutes to cook
Soaked pinto beans normally take 3 minutes to cook and 10 minutes to release
Without a pressure cooker, pinto beans normally cook for up to 2.5 hours or more
Cooking times will vary depending on the beans, the pressure cooker, how you prepared the beans, the age of the beans, and more so you must adapt to those circumstances.