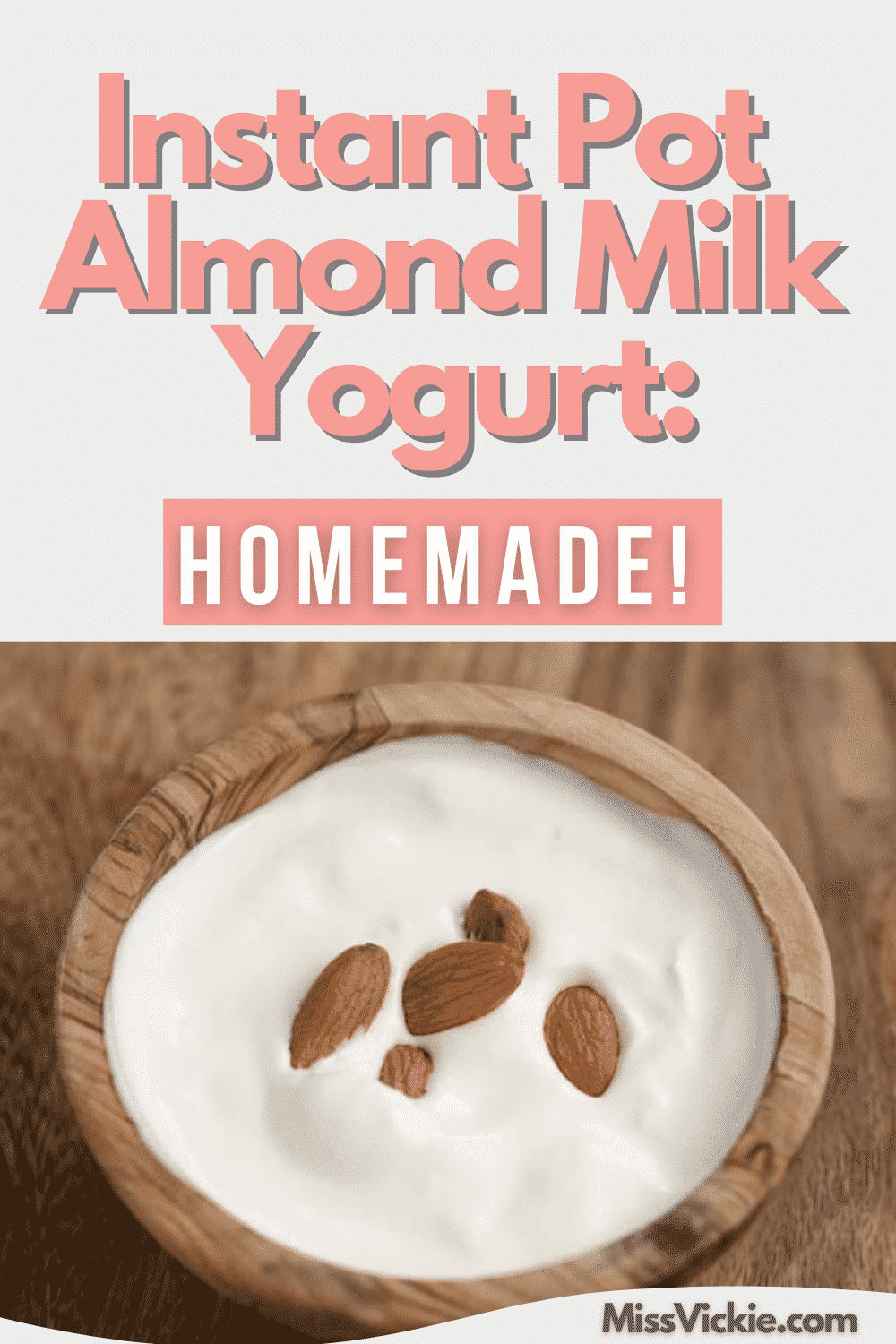 Instant Pot Almond Milk Yogurt
If you are among those who are allergic to cow's milk and other dairy products, you may be wondering how you will get your daily dose of calcium and Vitamin D that are needed to maintain healthy bones and teeth.
We suggest that you make your own delicious Instant Pot Almond Milk Yogurt. Health is wealth, and it is a good idea to be proactive to ensure that we do everything we can to have a healthy diet and lifestyle to maintain it.
Delicious and healthy drink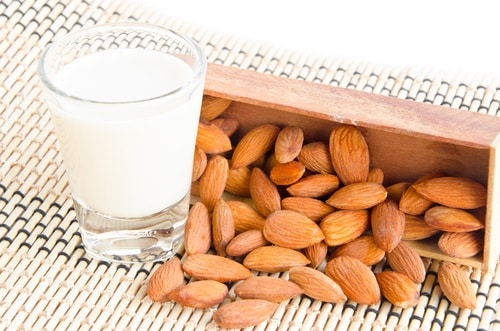 Almond yogurt and almond milk have all kinds of health benefits. However, if you're going to buy the packaged version, you may be getting all kinds of additives in it, like sugar, preservatives, and artificial flavorings.
That's why we recommend that you make your own almond yogurt at home. While almond yogurt isn't inherently healthier than the dairy version, it is great to eat more plant-based products.
Natural almond yogurt contains about one gram of protein per cupful, 2mg of calcium, and gut-friendly probiotics. It contains fewer calories than skim cow's milk and can help with weight loss of maintenance.
A bonus is that there is no cholesterol or saturated fats in almond yogurt, but it is high in Omega-3 fatty acids.
As you can see, a serving of almond yogurt would be a good addition to anybody's daily diet. Try this simple recipe and fulfill the nutritious needs of your body while giving your tastebuds a treat.
Save money, too, because it is cheaper to make your own yogurt in your Instant Pot than to buy it at the grocery store.
How to prepare Instant Pot almond milk yogurt
Ingredients
½ gallon (2 liters) of almond milk
½ cup of plain almond yogurt ( with live active cultures). This is the "live starter" that contains all the probiotic bacteria needed to make the yogurt
4 tablespoons of arrowroot flour
2 tablespoons of gelatin (to thicken the yogurt)
Optional: Maple syrup (to enhance the taste and sweeten it. Added at the end)
The more exactly you follow the recipe and the recommended temperatures, the better your yogurt will thicken.
Instructions
1. It's important to deep-clean your inner pot. The yogurt will be in there for almost a full day at a temperature that's perfect for bacteria to thrive. Your Instant Pot must, therefore, be spotlessly clean.
2. Pour the almond milk into the Instant Pot. Use an unsweetened, unflavored variety or homemade almond milk.
3. Select the "yogurt" button. It will heat the milk to 180 degrees F over about an hour. When it's ready, it will say, "boil."
4. Hold the temperature here for 10 minutes while stirring to kill any dangerous bacteria.
5. Add the arrowroot and gelatin to thicken.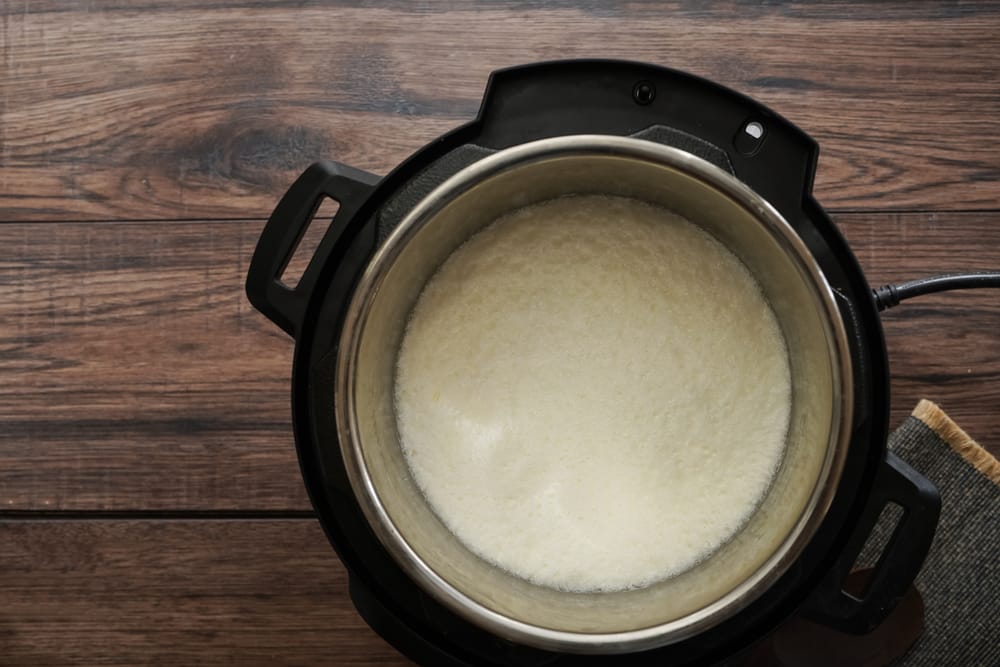 6. Cool it down. Remove the inner pot and let the almond milk mixture cool to 115 degrees. You can use a candy thermometer to check. If you want to cool it down quicker, stand the inner pot in a sink of iced water.
7. There may be skin on the upper surface. Skim this off and discard it. Then, return the inner pot to the pressure cooker,
8. Add the yogurt starter (your ready-prepared yogurt) and mix well.
9. Incubate your yogurt with the lid on to thicken it. Press the "yogurt" button and set the timer for 8-12 hours. The longer it incubates, the thicker it will be. Please do not open it or stir it or disturb it in any way while it is incubating.
10. When the time is up, remove the inner pot from the pressure cooker, decant the yogurt into smaller containers and store it in the refrigerator. The yogurt will thicken more as it chills.
Enjoy this deliciously creamy yogurt in smoothies with fruit, or use it in sauces and dressings. Add it to granola or pour over fruit salad.
If the yogurt has a thick texture, keep 1/2 cup of your preparation aside and use it to make your next batch of yogurt. In this way, the texture the second time around would be denser.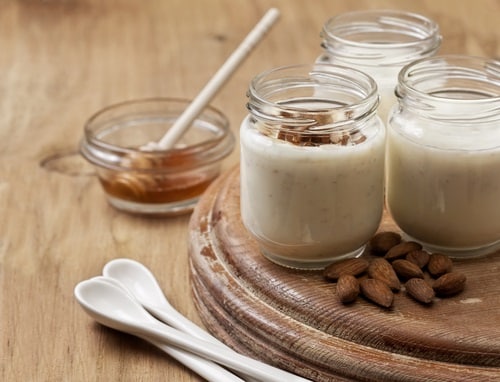 Store and Enjoy
Your homemade Instant Pot almond yogurt will keep for up to five days in the fridge.