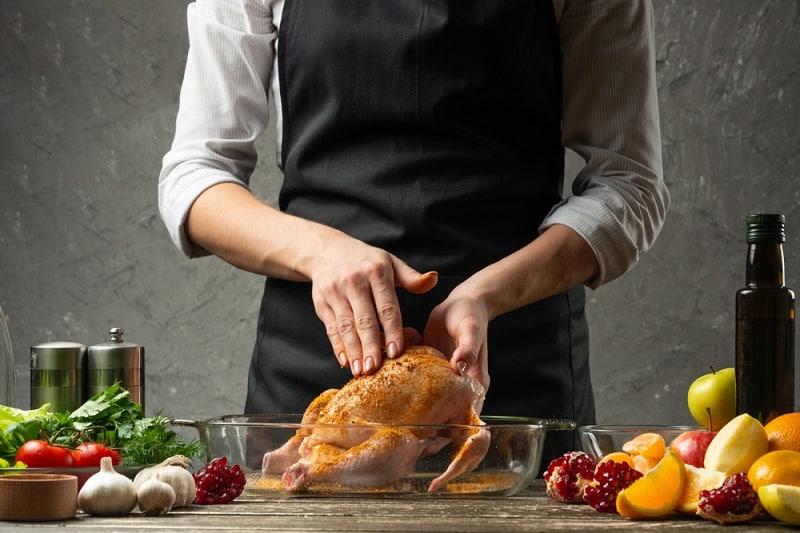 How To Cook Chicken In A Pressure Cooker
A pressure cooker can be a godsend for those of us who are frequently in a rush to make dinner. While regular meal prep can take more than an hour, a pressure cooker both reduces the amount of time and effort we need to make our meals. It will show you how much time you can save by making your chicken this way. Plus, there's the added benefit in cooking chicken in the pressure cooker invariably comes out exceedingly tender and juicy. Read on to find out the chicken cooking time in the pressure cooker.
This article will show you how to cook a basic chicken breast in the pressure cooker that you can use as a foundation for many other dishes. For example, if you are making a salad and want to add some protein, you could cook a plain chicken breast in your pressure cooker, cube it, and add it in your salad for that extra kick. Or, if you want to make chicken soup, you can make the chicken in your pressure cooker in just a few minutes, shred it, and add it back into your stew. There are nearly infinite different ways that you can use this chicken in other recipes.
If you want to make a plain chicken breast in your pressure cooker, you need very few different ingredients. All you need is salt and water or chicken broth. While these ingredients are straightforward, they will nonetheless create a very robust flavor in the chicken that will make it a perfect foundation for other dishes that you create. Or, if you're in a rush, the chicken will be delicious on its own without anything else. The possibilities are nearly endless.
Before you start, we recommend using a steamer basket or trivet with your pressure cooker. Place that in the pot of your pressure cooker, then season your chicken breast with salt on both sides. Set that in the trivet, then pour the liquid—either water or broth—over the chicken breast. Set the pressure to high for your cooker and let it go for 10 minutes to create a perfectly cooked chicken breast. After the 10 minutes have elapsed, perform a quick release on the pressure, and enjoy the finished product. If you instead want to make shredded chicken, let it cook for 15 minutes and allow the pressure to release naturally for 5 minutes before performing a quick release. The extra cook time will make the chicken softer and easier to shred before you use it in something else. On a related note, these instructions will also work for frozen chicken breasts. Just expect the cooking process to take several more minutes than it would for fresh chicken.
Related Video: