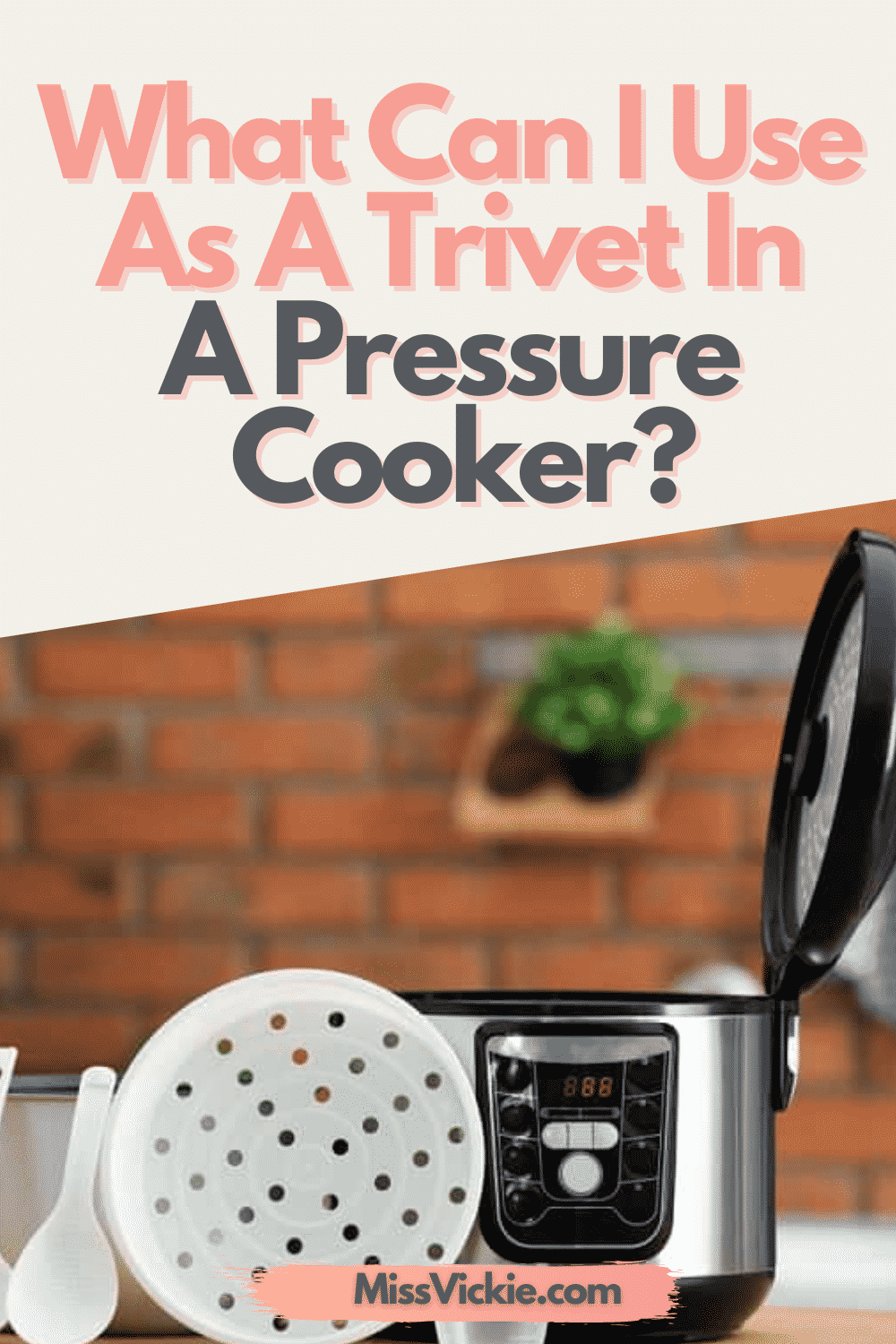 What Can I Use As A Trivet In A Pressure Cooker?
DISCLOSURE: This post may contain affiliate links, meaning when you click the links and make a purchase, I receive a commission. As an Amazon Associate I earn from qualifying purchases.
A pressure cooker trivet is a raised, usually metal rack placed inside the pressure cooker's inner pot. Its purpose is to raise foods above the cooking liquid. It's also known as a "steam rack".
Pressure cookers are normally supplied with a trivet. Some have handles, and some do not. The handles are there to help you easily remove the trivet from the pot.
We create amazing recipes. Gain FREE access to Miss Vickie's special recipes.
We won't send you spam. Unsubscribe at any time.
Most people who cook with a pressure cooker find this one of the most useful accessories. It's so versatile – use it, for the following, for example:
Life happens, though, and trivets are sometimes lost or misplaced. This can be so frustrating when you need to cook something in a hurry. We'll share with you a few ideas for ordinary kitchen trivet alternatives that you can use.
The usual standby is a large metal lid from a jar, but you have a range of other options if you don't have one on hand. A large metal cookie cutter, for example, would work very well. A ceramic bowl turned upside down also works.
You can use anything that is metal or heat resistant that fits in the pressure cooker and provides support for whatever it is you are cooking. You can even use a scrunched-up piece of tin foil as a trivet.
Just be sure to use enough to provide support for whatever is on top. Some people use 3 or 4 small glass jars that are all the same size. We hope this helps solve your trivetless problems.
Remember that you can easily and cheaply order a new trivet online. We recommend that when you do buy one, get one with handles. Happy pressure cooking!