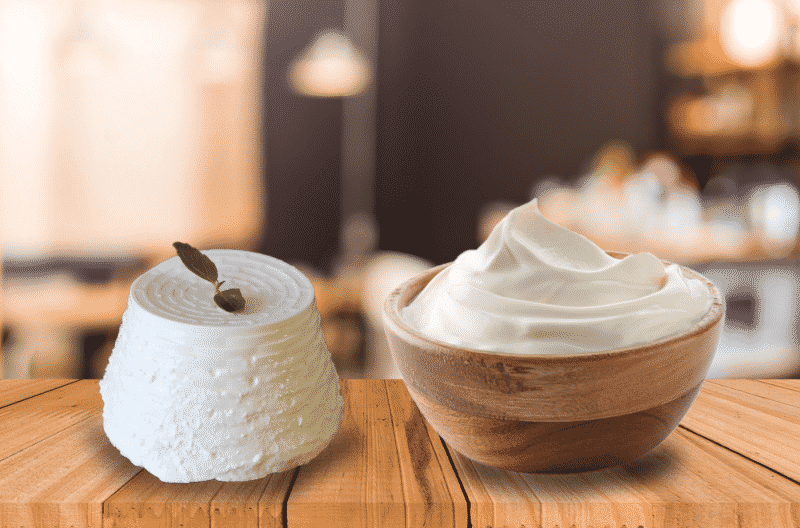 DISCLOSURE: This post may contain affiliate links, meaning when you click the links and make a purchase, I receive a commission. As an Amazon Associate I earn from qualifying purchases.
Before deciding if ricotta is a worthy substitute for sour cream, we need to look at what they both are.
Can You Use Ricotta Cheese Instead Of Sour Cream?
Sour cream
Sour cream is the acidic child of our beloved dairy cream. This is a thick, creamy, tangy, spreadable cream that works well with almost everything.
Sour cream is created by fermenting fresh dairy cream with a type of lactic-acid-producing bacteria. When mixed with fresh cream, these bacteria consume the sugar molecules (lactose) while releasing lactic acid.
Lactic acid ferments the dairy cream into a tangy, more acidic version, which we know as sour cream. Due to a similar production style, sour cream and yogurt – specifically Greek yogurt – have a similar tangy, slightly acidic taste.
However, their textures are a little different, with sour cream being a tad bit creamier. As a result, sour cream can be used as a yogurt replacement and vice versa.
Unlike yogurt, sour cream does little to improve the quality of your health. It consists of 30 percent fat, of which 60 percent are saturated fats. It is great for those on low-carb diets such as Keto or Atkins.
Ricotta cheese
Created in the 19th century, ricotta cheese – as per Alex Delany (Bon Appetit) – is "a creamy, fluffy cloud of spreadable heavenly goodness."
Ricotta/recooked cheese is created from the leftover whey liquid that remains after cheese or butter production. Whey is the liquid that remains after the cheese curds are removed from the cooking pot.
To make ricotta, this whey liquid is reheated with a small amount of whole milk and some acid – preferably vinegar or citrus juice. Cheese curds start to form once more, which are then scooped out and creamed to create the ricotta cheese.
Ricotta is a slightly sweet, highly moisturized cheese. It has a grainy texture and is slightly less creamy than cream cheese. However, unlike sour cream and cream cheese, ricotta is a healthy, low-fat food choice. It contains just 10 percent fat, of which only 6 percent is saturated.
What is Sour Cream Used For?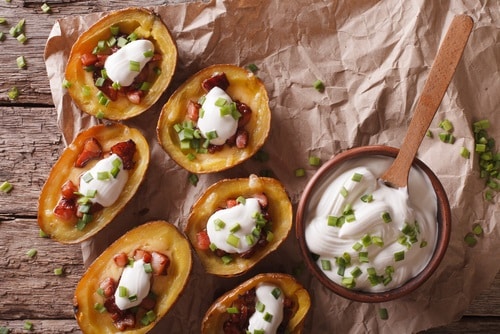 It is swirled into soups requiring a creamy component as a finishing touch, such as leek and potato soup. It is also often used as a topping for baked potatoes. It's a great finishing touch for tacos and on top of chili.
It may be called for when baking things like cheesecake, cakes, scones, and cookies.
Despite its popularity, many people choose not to use sour cream because of food intolerances, a desire for weight loss, veganism, or a low-fat diet. At other times, the grocery store may be out of stock when you need some for your recipe.
What are the best sour cream alternatives for you?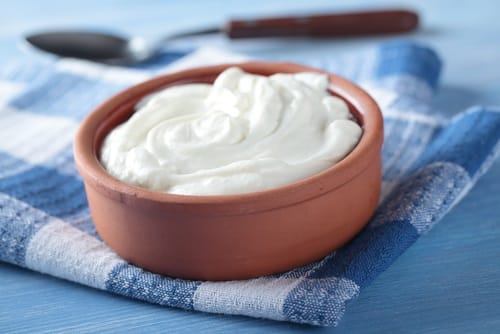 Normal yogurt still has a fairly high water content, but Greek yogurt has been strained to remove moisture. This results in a thicker, creamier product similar to sour cream yet have a lower fat content.
Therefore, it is lower in fat and calories than sour cream. To compare, an ounce of plain, unsweetened Greek yogurt contains thirty-seven calories, while an ounce of sour cream packs a whopping fifty-four calories and double the amount of fat.
If you are using Greek yogurt as a substitute, you may use the same amount. It's perfect for toppings, dips, and dressings. It works well in baking too.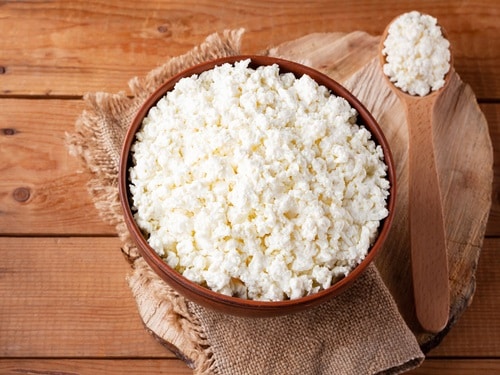 This is a soft cheese made by straining the whey off sour milk. It has a mild taste and a soft, creamy texture that is lighter than cream cheese. It is obtainable in various curd sizes, from smooth to chunky, and also various fat percentages.
We'd suggest using a smooth cottage cheese with a higher fat percentage when substituting. It provides a lower fat but higher protein alternative.
If you want to mimic sour cream more closely, stir a couple of tablespoons of milk and a couple of teaspoons of lemon juice into a cupful of cottage cheese.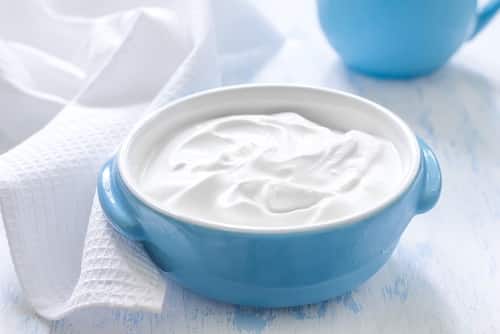 The word literally means "fresh cream," but it is slightly different from that. It is made when a culture of bacteria is added to a thick cream. You may be wondering how it differs from sour cream.
Well, it's thicker with a less tangy flavor and has an even higher fat content. If you are trying to cut down on calories, this may not be the best choice.
However, this higher fat content comes with benefits. It allows the product to be boiled without curdling, making it ideal in hot sauces and soups.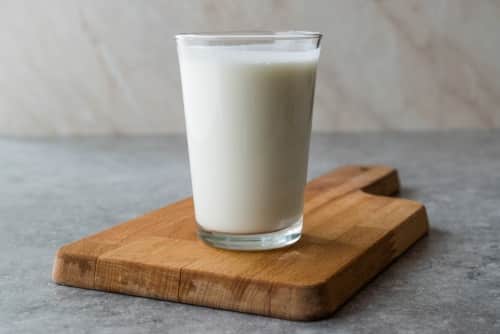 It is the cultured liquid that is left over after making cheese or butter. While we would not recommend using it as a topping, it is great in baked goods like cookies or dressings.
Here are some non-dairy, vegan-friendly substitutes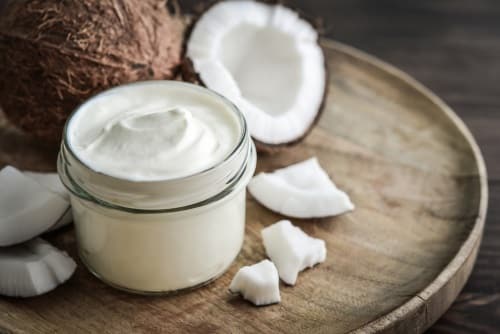 It is the thick top on the surface of coconut milk. Mix it with a little lemon juice to make an acceptable sour cream substitute for providing the tang.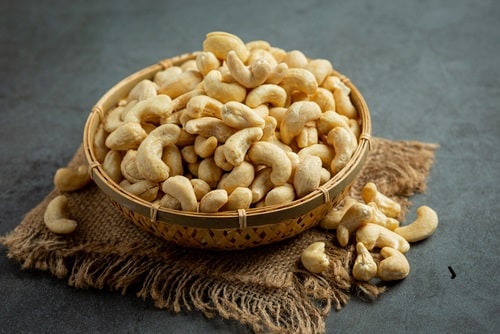 This may sound a little weird, but cashew nuts can make a good sour cream substitute in some cases. Cashew nuts have a creamy, sweet flavor, and they are high in natural oils.
To make cashew cream, first, soak the nuts in boiling water to soften them. After that, drain them and blend until smooth with a little lemon juice. This can then be used to add creaminess to curries and sides like potatoes.
Soy-based sour cream alternatives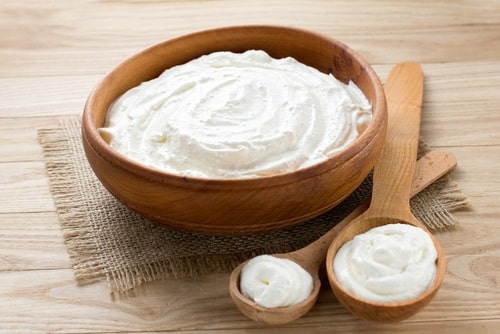 They may be substituted in many situations for sour cream as they contain the same number of calories and a similar creaminess. They are suitable to use in baking.
You can make a sour cream alternative yourself at home by mixing silken tofu with a little lemon juice until smooth and creamy.
To Conclude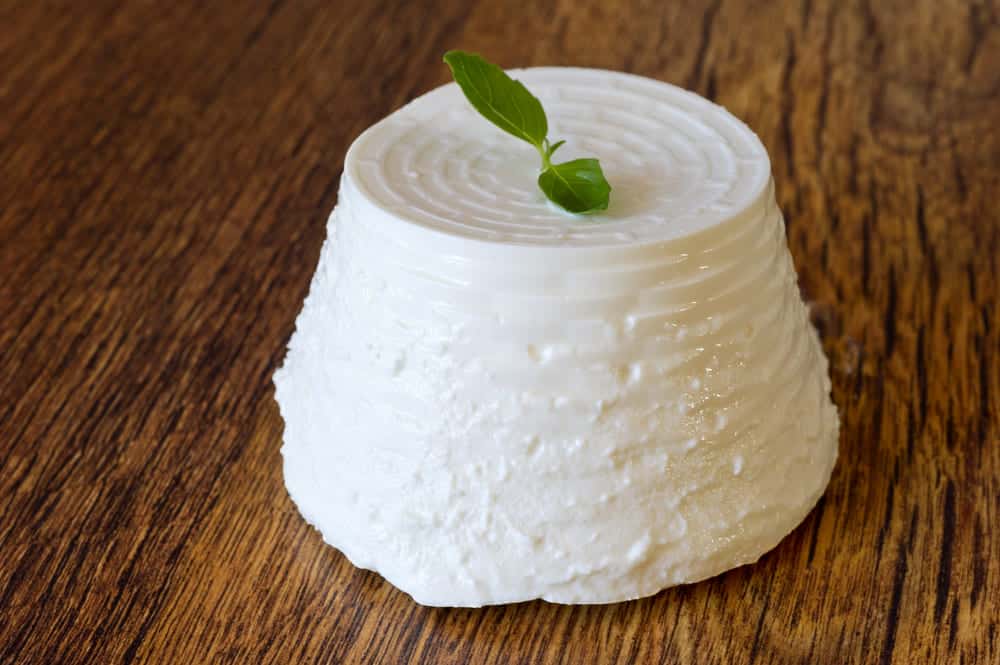 Sour cream is hugely popular, and it's hard to imagine life in the kitchen without it. Fortunately, several worthy alternatives will not spoil the flavor of your dishes. Ricotta cheese may not be the best option in many cases. Let us know if you have any other ideas!