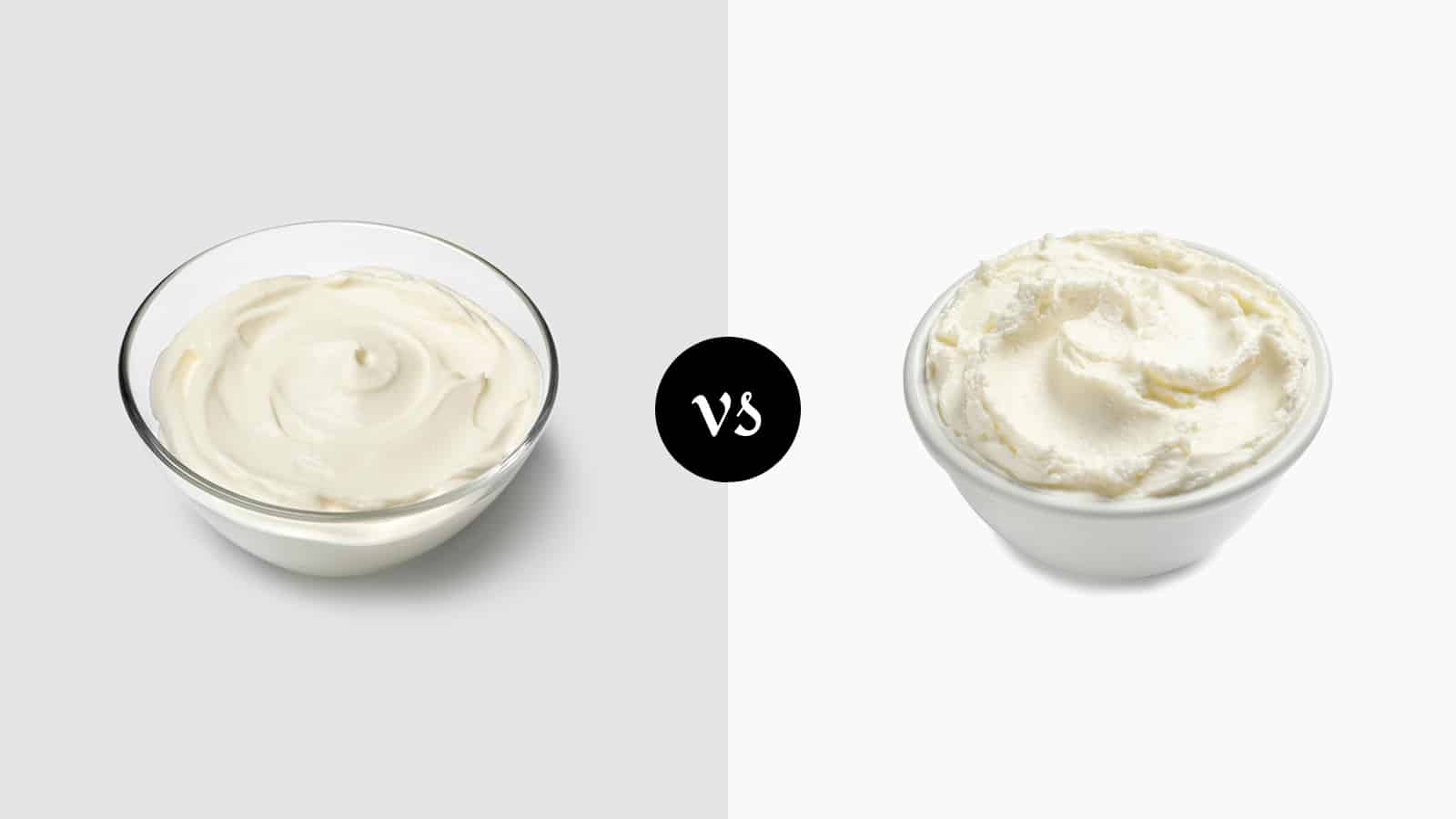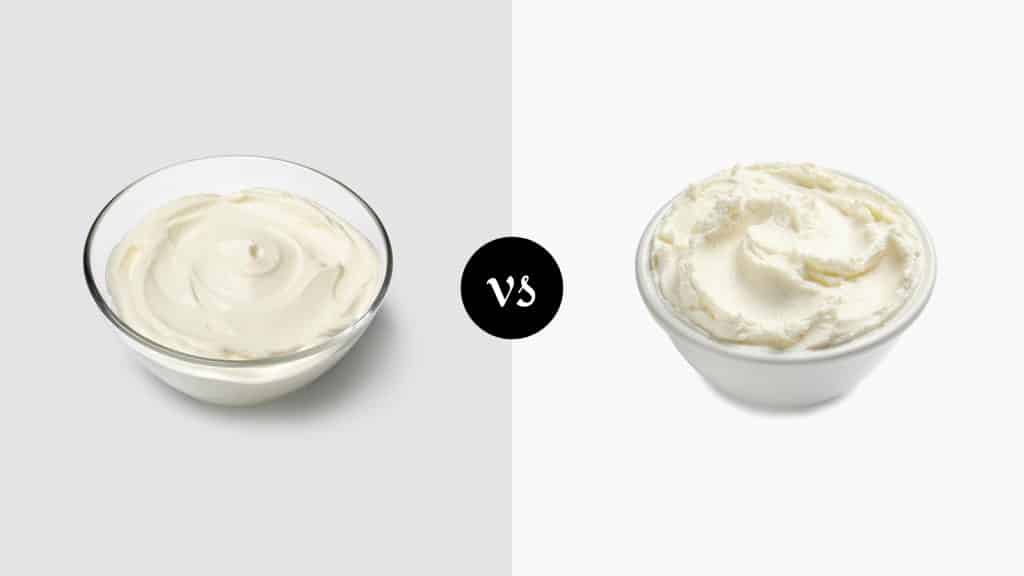 DISCLOSURE: This post may contain affiliate links, meaning when you click the links and make a purchase, I receive a commission. As an Amazon Associate I earn from qualifying purchases.
The tangy, creamy, and soft cheeses might not be a part of your cheese boards, but they are still important ingredients for every cook's refrigerator.
These cheeses are extremely versatile. Be it in desserts, soups, sauces, or breakfast spreads, soft cheeses can add texture to just about everything.
There are different soft cheese varieties, and we're taking you through a comprehensive comparison of Crème Fraiche vs. cream cheese.
Creme Fraiche Vs. Cream Cheese Comparison
| | Cream Cheese | Creme Fraiche |
| --- | --- | --- |
| Food Type | Soft Fresh Cheese | Slightly Sour Cultured Cream |
| Fat Content | 33% Fat Minimum | Variable, 115% Butterfat In the US |
| Consistency | Smooth But Firm Cheese That's Pourable, Not Spreadable And Comparable To Marscapone Or An Extremely Dense Sauce | Thick But Not Firm, Pourable, Extremely Viscous |
| Flavor | Mildly Cheesy With Light Lingering Sweetness And Subdued Acidity, Subtle Aged Cheese Flavor Without Unpleasantness | Sweet & Savory, Subdued Acidity, Light Tartness & Tanginess, Fresh Sharpness With Subtle Nutty Undertones |
| Uses | Spread, Topping, Flavor Enhancer, Sauce Thickener, Butter Substitute In Certain Recipes | Sauce Thickener, Flavor Enhancer, Topping For Baked Goods & Desserts |
| Origin | Chester, New York - 1877 | France, Pre-9th Century |
| Manufacturing | Milk And Cream Combined, Salted Then Curdled Using Lactic Acid Or Natural Acid (Lemon Juice/Citric Acid) Coagulated Curds Separated And Processed Until Smooth, Additional Stabilizers & Thickeners Often Added, Stay Aware Of Potential Animal Rennet | High Fat Slightly Sour Cream Cultured With Live Active Probiotic |
| Maturity | Fresh Cheese, No Aging | Cultured, Brief Culturing |
| Affordability | $0.25-$0.50/Ounce | $0.50-$4/Ounce |
Creme Fraiche Vs. Cream Cheese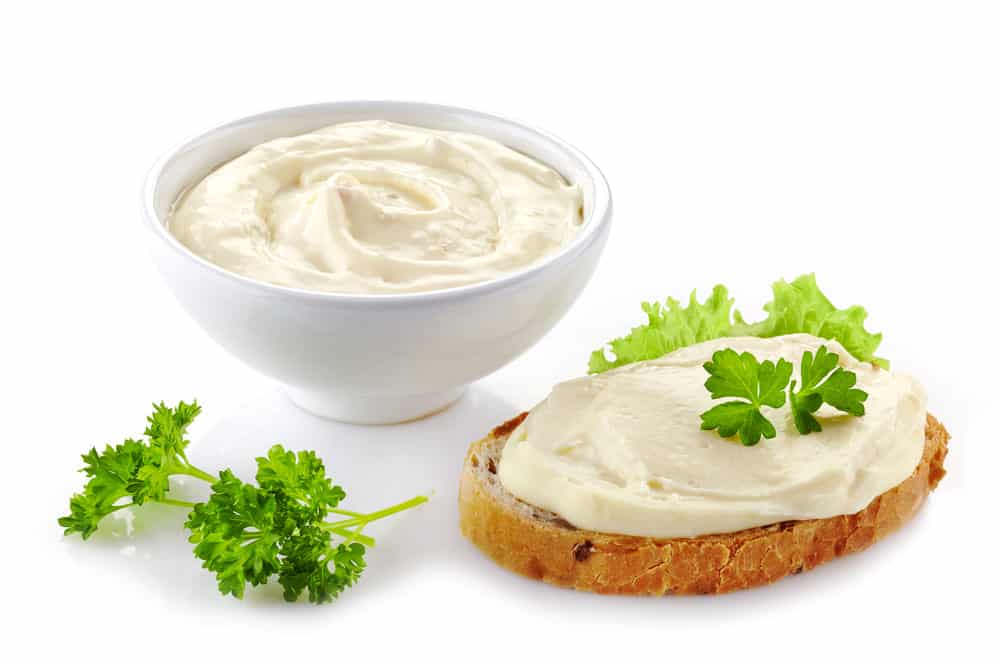 Never find yourself confused over the differences and similarities between Creme Fraiche vs. cream cheese again by going through our concise but complete breakdown of these two popular dairy products.
Cream Cheese
If you are a toast lover, cheese aficionado, or cheesecake fan, you would know the importance (and deliciousness) of cream cheese. Cream cheese is supposed to be consumed fresh, which is why it is not matured.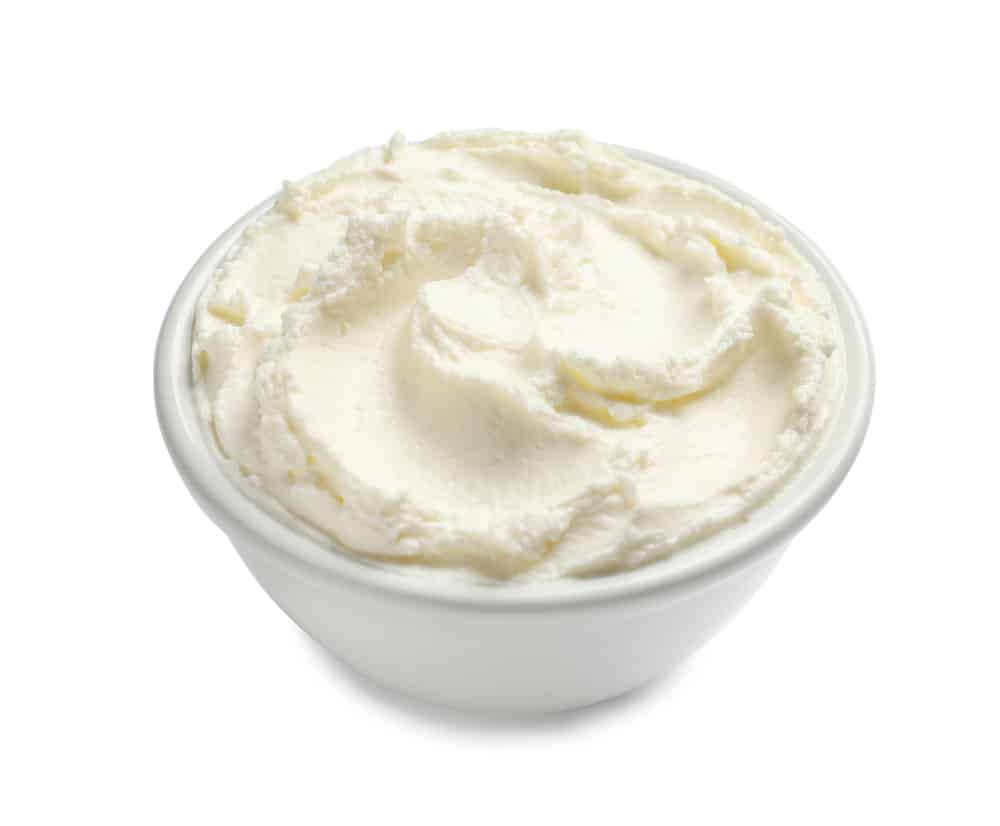 Cream cheese is often compared with mascarpone and Boursin in terms of taste, production processes, and texture. Let's take a closer look at what makes this such a sought-after ingredient.
Food Type
Cream cheese is a soft, fresh cheese with a mild flavor that is made with a combination of cream and milk. If you opt for commercial cream cheese, it is made by adding carrageenan as a stabilizer.
Fat Content
Fresh cheese, like cream cheese, always carries less than 33% fat with the moisture of 55% or less. Every country has a different variant of cream cheese and comes with different fat contents.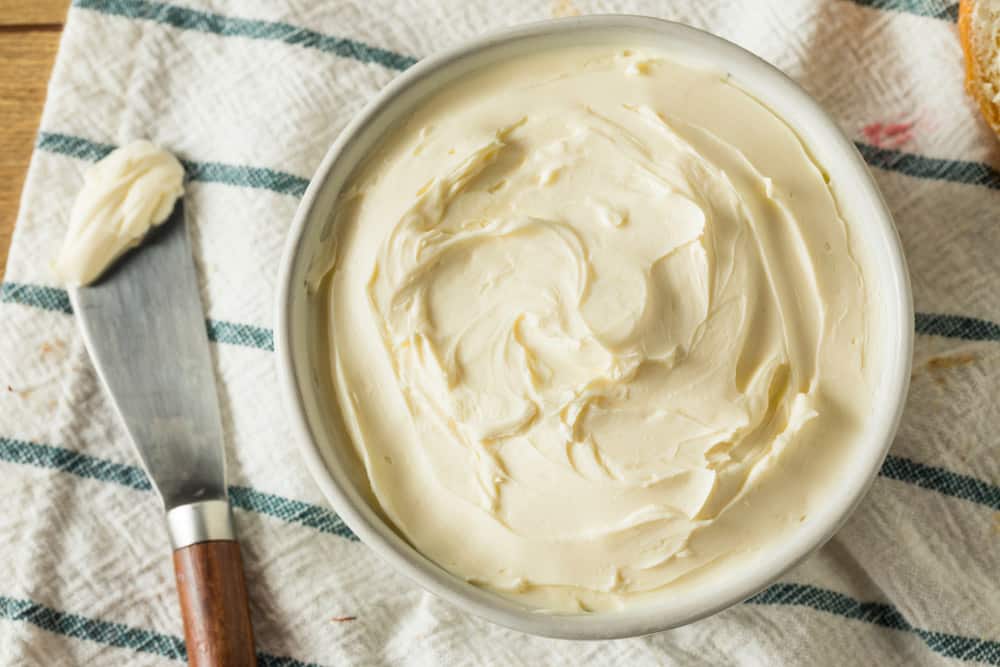 Philadelphia cream cheese has a higher fat content as compared to the lower fat content found in American cream cheese. Be sure to check the packaging of each brand for its fat content and basic nutritional information.
Consistency
Expect an extremely smooth cheese that's comparable in consistency to mascarpone. There are two main varieties of cream cheese available, namely cold-pack and hot-pack cream cheese.
Cold-pack cream cheese defines cheese that's stabilized after whey separation, whereas hot-pack is cream cheese curds that undergo a much longer separation process leaving it homogenized. Hot-pack cream cheese is slightly thinner and smoother than its denser counterpart.
Flavor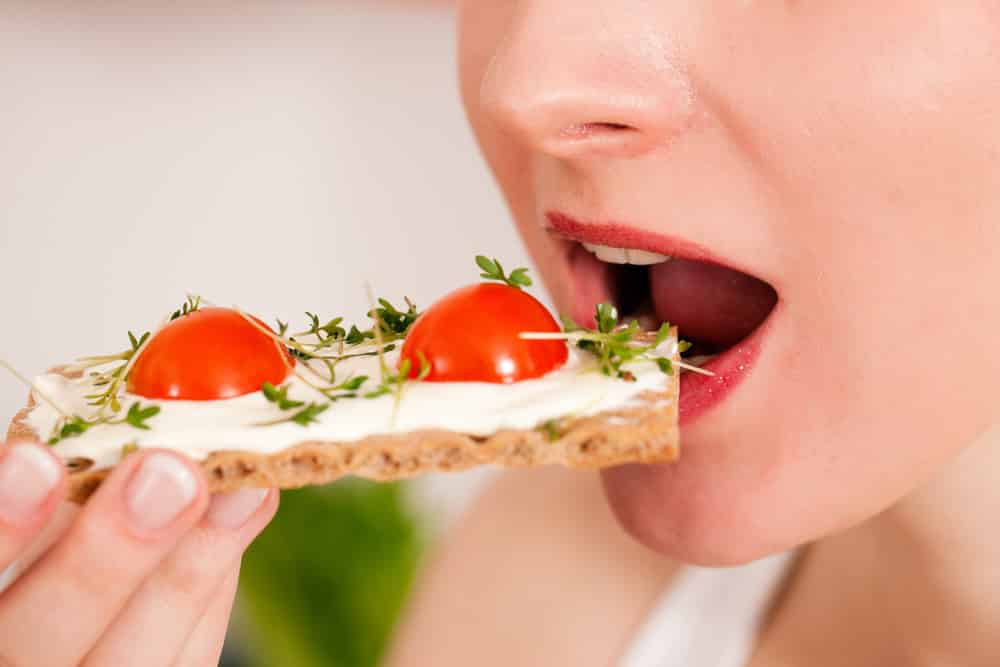 Cream cheese has a mildly cheesy taste with a tanginess that's reminiscent of aged cheese but without the unpleasantness that many detect. There is a mild sweetness that lingers after each light but savory bite with subdued hints of acidity coming through.
Uses
There are endless ways to enjoy cream cheese. It's ideal as a spread to be enjoyed on toast or crackers. Try using it to whip up a delectable dip. Cream cheese comes out great in baked goods, and it's a fantastic pizza topping when you want something creamy.

It is added to sauces to make them creamy and grant a thick consistency. When making cookies and cakes, cream cheese can be substituted for butter and vice versa.
Origin
Dairy farm and Neufchâtel factory owner William A. Lawrence invented cottage cheese in 1877 in Chester, New York. Neufchâtel is a crumbly French cheese that's ripened using mold.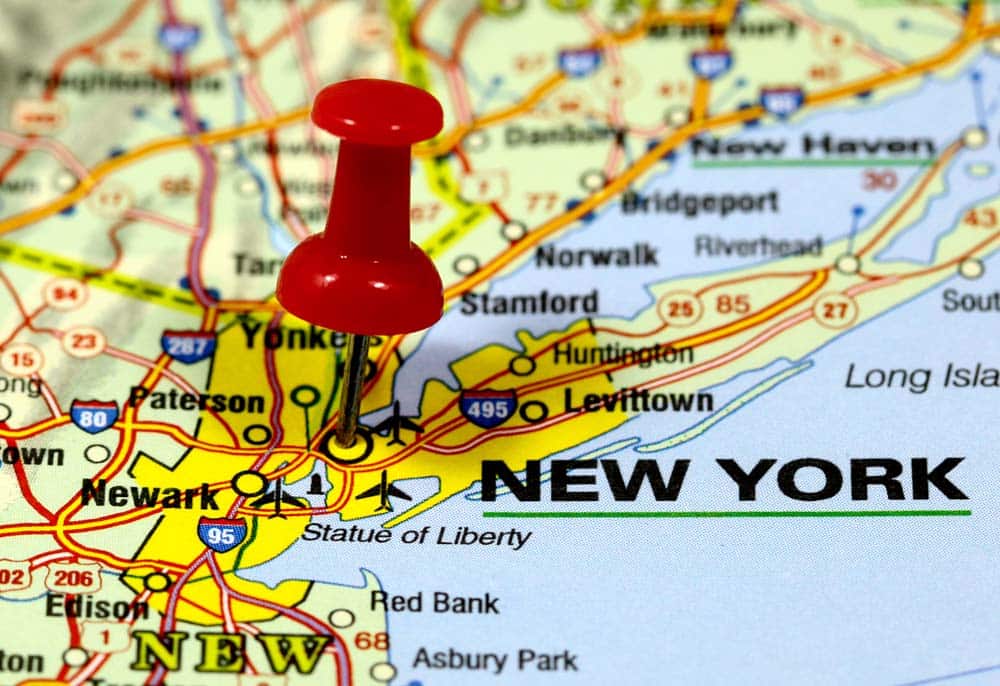 Lawrence added cream to the cheese-making process and developed the world's very first brand of cream cheese called "Neufchatel & Cream Cheese)
Manufacturing
The process of making cream cheese is so straightforward that you can make it at home with relative ease.
Milk and cream are combined with salt and then curdled using either lactic acid, as in the case of commercially produced cheeses, lemon juice, citric acid, or another natural acid.
Once coagulated, the curds are strained and separated from the whey. The curds are then processed until smooth and creamy. A regular food processor can pull this off at home.
Many commercial cream kinds of cheese resort to using low-fat milk and therefore add stabilizers like xanthan gum, guar guar, and carob bean gum to reach a creamy texture similar to whole fat milk fortified with extra fresh cream.
Similarly, certain manufacturers may add liquid animal rennet instead of a plant-based or chemical solution, so please check the ingredients of each package individually.
Maturity
As a fresh cheese, cream cheese does not undergo maturation before packaging. No aging occurs. The longest that ripening (coagulation) takes is 12 to 24 hours at the very most.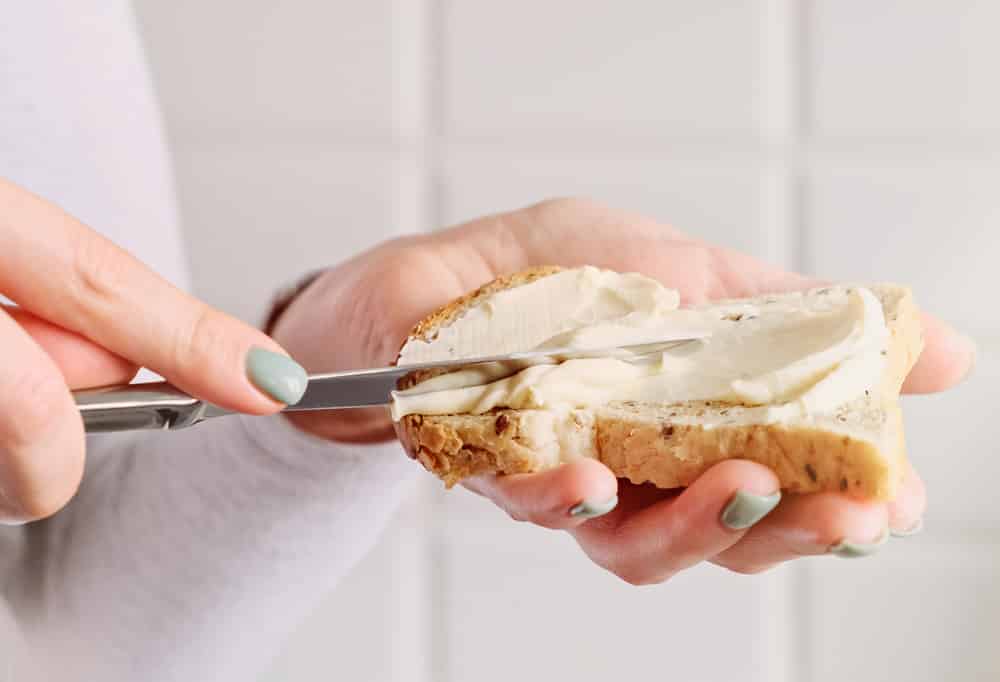 As one can see, with production and packaging occurring in a day or less, cream cheese has no natural maturity and should always be consumed as fresh as possible.
Affordability
The variable price range of cream cheese is between $0.25 and $0.50 per ounce. Even gourmet varieties don't typically exceed $0.55 per ounce. With the average tub of cream cheese weighing 8 ounces, one can expect to pay around $5 per package for a mid-range brand.
Creme Fraiche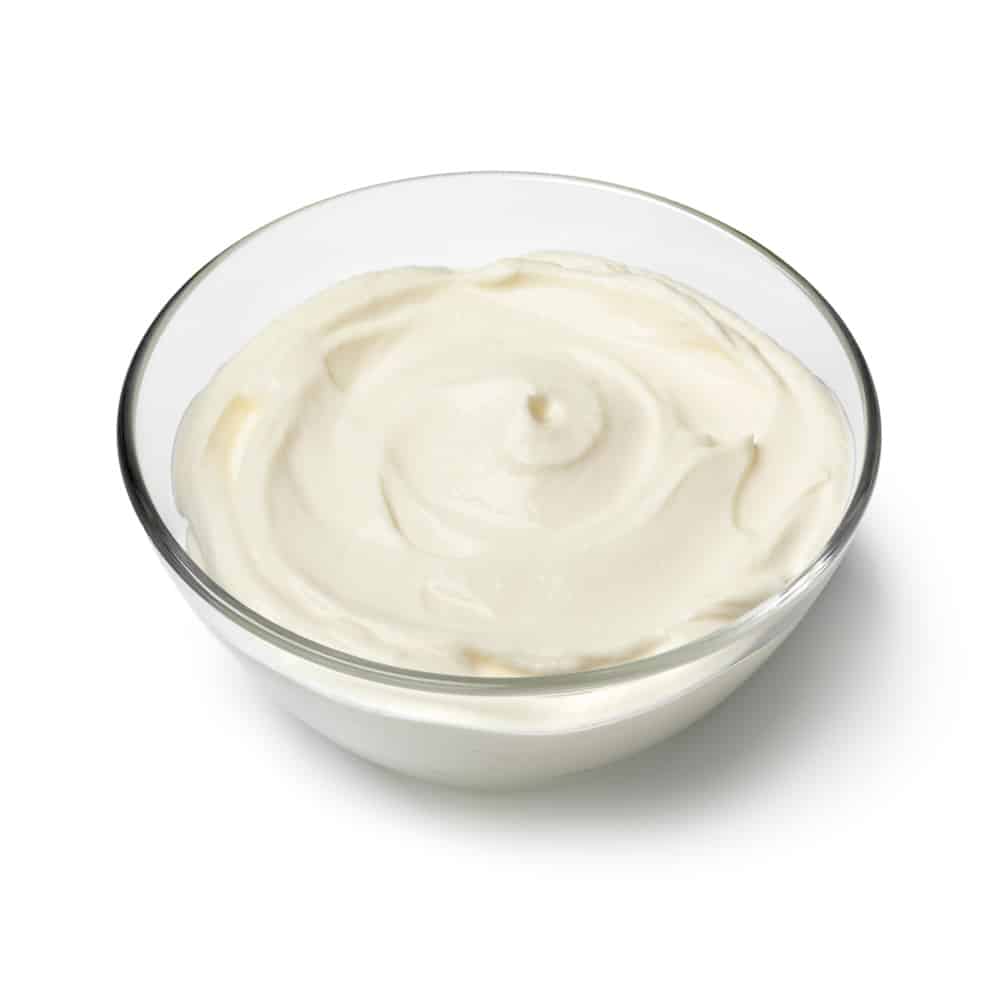 Despite the name literally translating to "fresh cream," creme fraiche is actually cultured, which gives it an unmistakable tanginess.
Food Type
Creme Fraiche is a slightly soured cream that reaches its flavor and consistency by means of brief culturing. It is not cheese like cream cheese.
Fat Content
When it comes down to the European variants, the fat content is usually regulated. This means that crème Fraiche might not have additional ingredients (yes, it will only have starter culture and cream).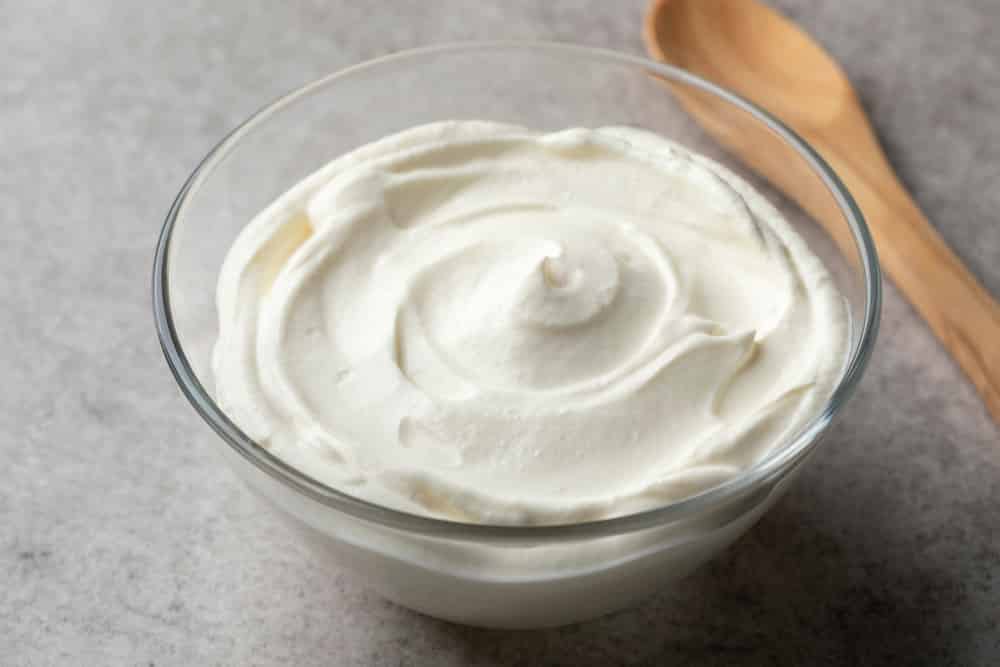 On the other hand, the UK and North American variants tend to have 115% butterfat content. The latter version of commercially produced Crème Fraiche will also have xanthan gum, and stabilizers added.
Consistency
All creme fraiche is thick and creamy with a texture that's best described as comparable to yogurt or mayonnaise. It is goopy and should not be runny.
Flavor
Due to its cultured nature, Crème Fraîche is both sweet and savory with subdued acidity, slight tartness, and slight tanginess. Instead of having a prevailing sourness, it has a distinct sharpness and nutty undertones to its medley of flavors.
Crème Fraîche is often mixed with sour cream, but Crème Fraiche has an entirely different flavor and composition. Creme fraiche isn't as sour as sour cream, and it has a higher fat content, offering a far lighter taste than the pungency of sour cream.
Uses
Crème Fraiche is a very versatile ingredient. It can be used to finish off savory and hot sauces. Yet it's equally delicious in dessert sauces and dessert recipes.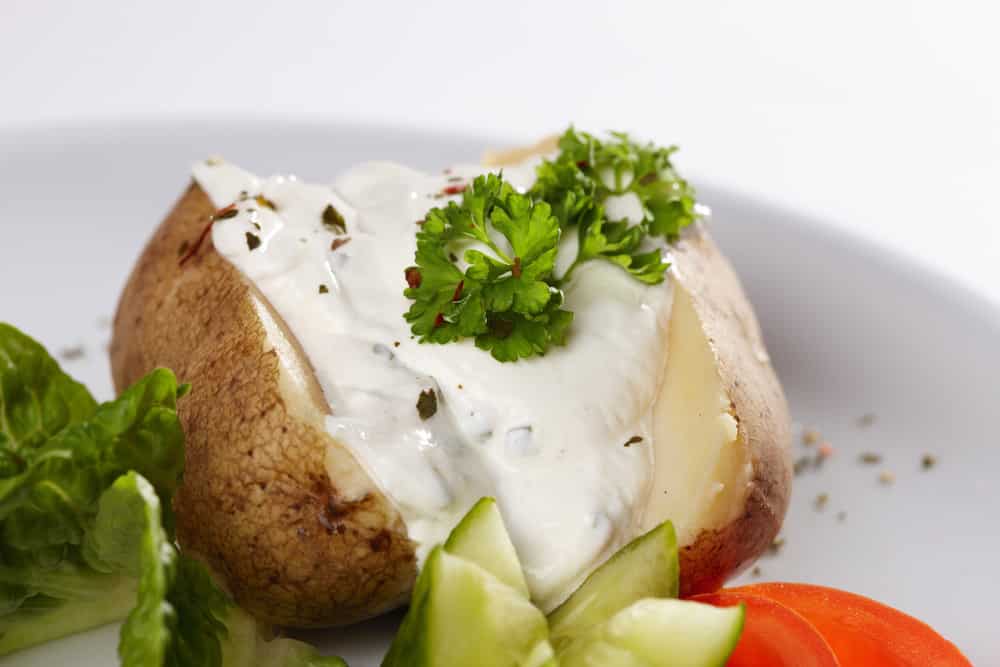 Most people enjoy putting a dollop of Crème Fraiche on top of baked goods like cakes, cupcakes, pancakes, and various other desserts.
Origin
There is no single precise location that is responsible for the invention of Crème Fraîche, but instead, there are many regions in France that produce milk that began spreading the invention.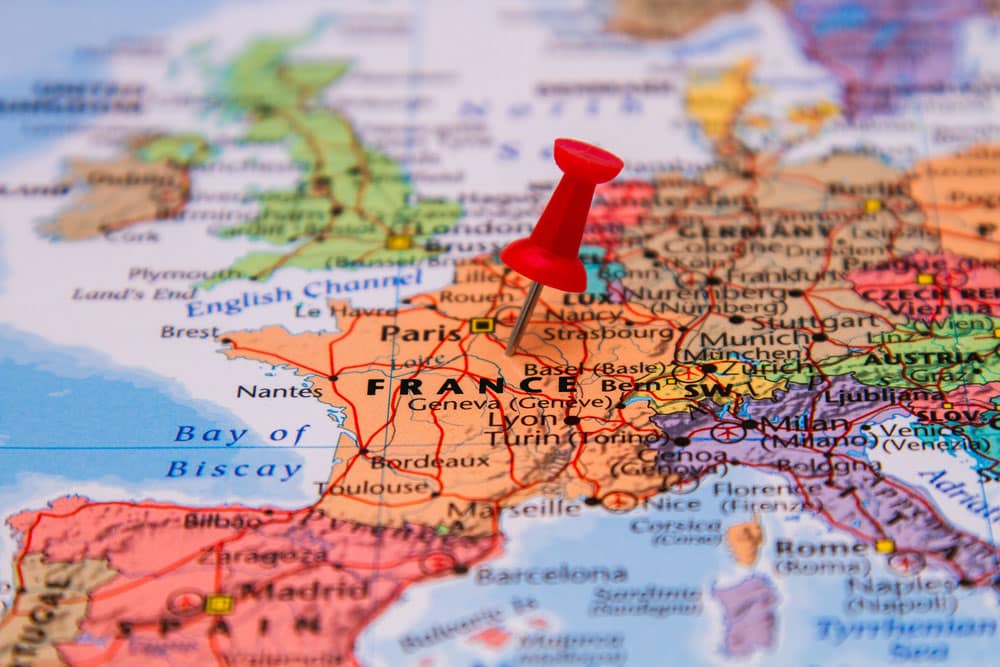 In fact, it is one of the few substances that has been awarded the 'Appellation D'origine Controlee', which translates to a "controlled designation of origin" award that attests to the fact that Crème Fraîche did indeed come from France.
Normandy, Alsace, Franche-Comte, and north Loire are credited with spreading the cultured creation during the early years. However, scholars have not pinpointed the exact date. After all, cattle have been farmed in regions like Normandy since the 9th century, at least.
Manufacturing
To make Crème Fraîche, one takes slightly soured cream with a fat content of between 10-45% butterfat and coagulates it with a bacterial culture like flora Danica, mesophilic aromatic type B, and various Lactococcus active probiotic species.
Maturity
If sealed and refrigerated, Crème Fraîche lasts for up to eight weeks in a refrigerator. Once opened, you'll only get three to four days from most tubs. Crème Fraîche is not a dairy product that undergoes extensive maturation.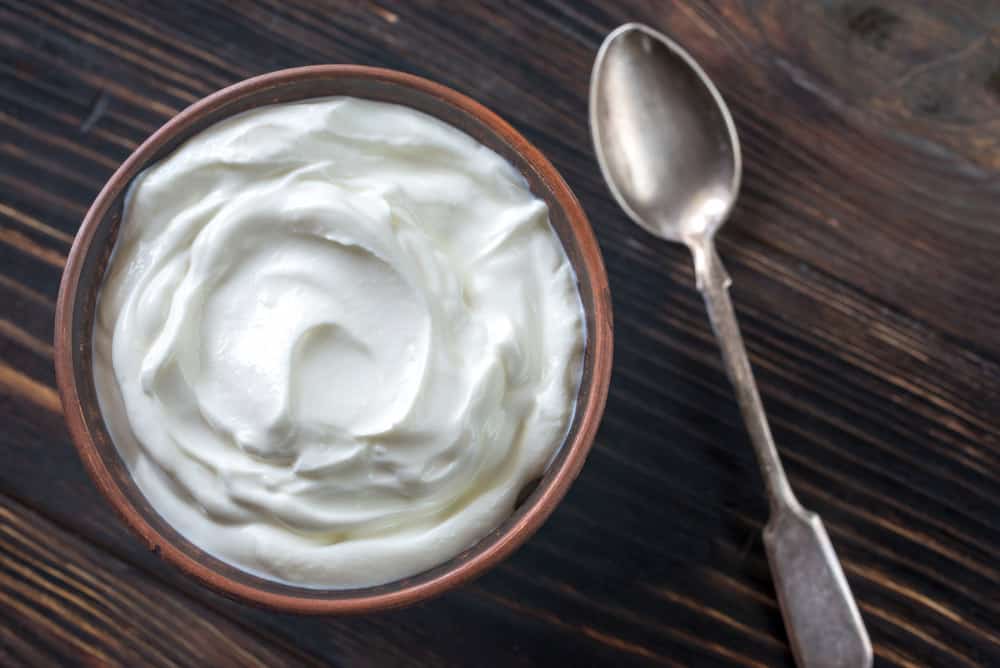 It is typically cultured and packaged on the same day or within 24-hours. Separation may occur once opened without spoiling the product. Always pay attention to the smell and how runny it is to gauge whether or not the cream has spoiled.
Affordability
You'll find Crème Fraîche retailing for between $0.50 and $4 per ounce, depending on the brand. The average size of a package is 8 ounces which place the purchase price range at between $4 and $38 per tub.
French cultured Crème Fraîche can sell for as much as $7.50 per ounce, whereas the standard mid-range brand goes for around $3 an ounce.
Creme Fraiche Vs. Cream Cheese, The Bottom Line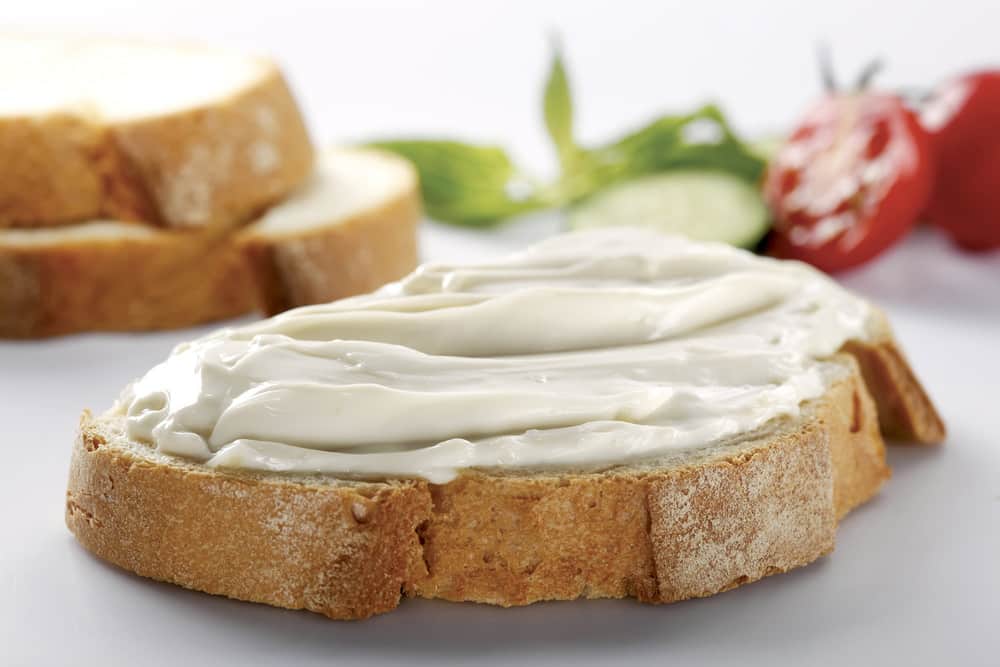 Be it cream cheese or Crème Fraiche, both are suitable for sweet and savory recipes. However, as you can see from this breakdown, there are differences in the fat content, consistency, and flavor.
Ultimately, there is no clear "winner" between Creme Fraiche vs. cream cheese. Be sure to choose what suits you best, as these two tasty ingredients are most definitely not interchangeable.