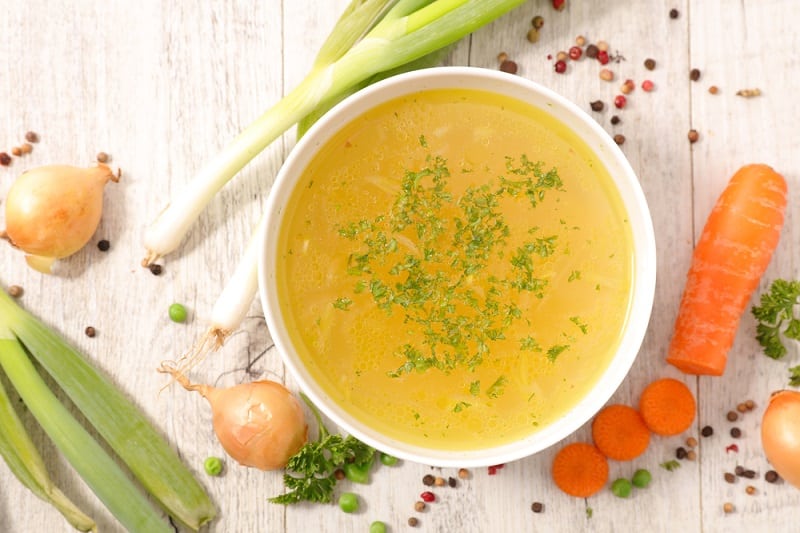 Pressure Cooker Vegetable Stock Recipe
Vegetable stock is an essential ingredient in many different recipes, ranging from soups and stews to roasts, casseroles, and so much in between. You can buy vegetable stock, but making your own stock is more cost-effective, and it's fresher and more delicious. The following are 2 pressure cooker vegetable stock recipes that you'll definitely want to use.
1. Classic Vegetable Stock
This classic vegetable stock is exactly what it says on the tin: a stock made from a variety of garden vegetables that is perfect in any recipe that calls for vegetable stock and easier done with your pressure cooker.
Ingredients
3 whole carrots, chopped
2 onions, peeled and chopped
2 potatoes, skins-on, chopped
1 handful spinach
1 bay leaf
Salt and pepper to taste
5 cups water
Instructions
First, add everything—all the vegetables, salt, pepper, and water—to your pressure cooker. Make sure that the water is adequately covering the vegetables in the pot.
Then, close the lid and turn on the locking mechanism.
Cook the mixture on high pressure for 15 minutes.
After 15 minutes of cook time, let the steam release naturally.
After it has released naturally, open the pressure cooker and stir the contents around.
Pour the stock through a very fine mesh strainer. You may need to run the stock through a strainer a few times to get a clearer stock.
You can store this in the fridge for about 3 days or store in the freezer for up to 3 months.
2. Onion and Potato Vegetable Stock
This vegetable stock recipe heavily features onions and potatoes and works best with dishes that have a heavy onion or potato slant. But you can use this delicious and hearty stock in any recipe that will be complemented by a rich onion and potato flavor.
Ingredients
5 white onions, peeled and halved
2 yellow onions, peeled and halved
1 lb. potatoes, peeled and chopped (save the skins)
1 carrot, chopped
1 bay leaf
Salt and pepper to taste
6 cups water
Instructions
Place your carrots, onions, and potatoes in the pressure cooker and then cover with water. Make sure that the water is covering your vegetables completely.
Add salt and pepper to taste, if desired.
Turn the pressure cooker on manual high-pressure and cook for 15 minutes.
After cooking for 15 minutes, release the steam naturally for at least 10 minutes; then, release the rest of the steam manually.
Carefully strain the stock into a fine mesh strainer. Make sure to use the finest mesh you can, since the potatoes are likely to be on the softer side. If you are looking for a crystal clear stock, you can either mesh the liquid through a strainer several times until you are satisfied.
Store the stock in the fridge or freezer immediately; the stock can last up to 3 months in the freezer or up to 2-3 days in the fridge.
Related Video: