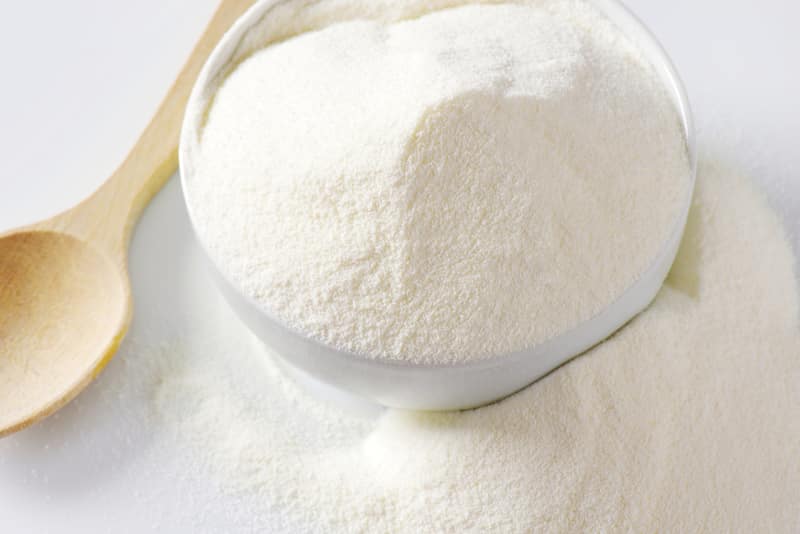 For everyone who is used to make the desserts, they would know how important buttermilk powder is. Well, buttermilk powder is made through the removal of liquid content from the buttermilk. The buttermilk powder is extensively used in cakes and biscuits, but it's a great addition for soups and dips. On the other hand, if you cannot find buttermilk powder, we have added the buttermilk powder substitute in this article!
Buttermilk Powder Substitute
1) Whole Milk
Buttermilk powder is usually used for the acidity because it helps with the recipes that need baking soda. So, if you cannot find the buttermilk powder and your recipe can take some liquid content, it's best to opt for whole milk. However, keep in mind that it might impact the overall texture and flavor. In addition, you could try using the whole milk powder.
2) Mix Up Lemon
When it comes down to people who don't have the buttermilk powder, you can take one cup of milk and add one tablespoon of lemon juice. Mix them up properly and let them sit for around ten minutes. After ten minutes, the milk and lemon juice combination will thicken up.
3) Add Some Vinegar
Other than lemon juice, you can also add one tablespoon of vinegar to a cup of milk. This combination will take around ten to twenty minutes for thickening. As for the vinegar, you need to use white vinegar.
4) Tartar Cream
In this substitute, you need to take one cup of milk and around two small spoons of tartar cream. Once you combine the ingredients, just mix them properly and let it thicken for around twenty minutes. This will create a paste-like consistency that can be utilized in place of buttermilk powder. This is the best substitute for baking purposes.
5) Yogurt To Rescue
For everyone who needs to make soup and need buttermilk powder for that, it is suggested to mix plain yogurt and milk. With this being said, take a 3/4th cup of yogurt and 1/4th cup of milk and mix them together. This substitute works perfectly for dips and sauces.
6) Sour Cream
Well, if you don't have yogurt and buttermilk powder needs an instant substitute, you can always opt for sour cream. With this being said, fill up the 3/4th part of the cup with sour cream and remaining with milk. This is a great substitute for when you are making biscuits and need the dough to work out properly. However, there will be a significant difference in texture and flavor. In addition, you can also use one full cup of sour cream if you want a ramped up flavor.
7) Go Greek
Yes, we are talking about the Greek yogurt because it has a consistency thicker than plain yogurt, which makes it a better choice for a buttermilk powder substitute. For creating this combination, you need one part of Greek yogurt and two parts of the milk.
8) Milk Powder
When you are looking for a substitute for buttermilk powder, you can take one-fourth part of milk powder and add a cup of water to create a mixture. This mixture can be utilized in place of buttermilk powder for when you've to make soup. If not this, you can create a mixture by mixing one cup of water, 1/3rd of dry milk powder, and add a tablespoon of lemon juice or vinegar. This mixture can be completed within five minutes.
9) Cream Cheese
This is the fine choice for people who needed the buttermilk powder for making the cake frosting (yes, the baking purposes). With this being said, you need to use softened cream cheese (three ounces), half teaspoon vanilla, and 1/4th cup of softened margarine with one cup of powdered sugar. You can mix them all properly ad create the perfect frosting even if you don't have buttermilk powder.
10) Buttermilk
In case you cannot find buttermilk powder, using the buttermilk in liquid form is the best choice out there and the most convenient one as well. However, you will need to modify the ratio that suits the taste and recipe.
The Bottom Line
Buttermilk Powder is the low-fat powder made from the drying of buttermilk. This makes it a great source of proteins and additional nutrients like calcium and vitamin. Buttermilk powder is readily available at Walmart, but in case you cannot find it, the substitutes in this article will suffice!