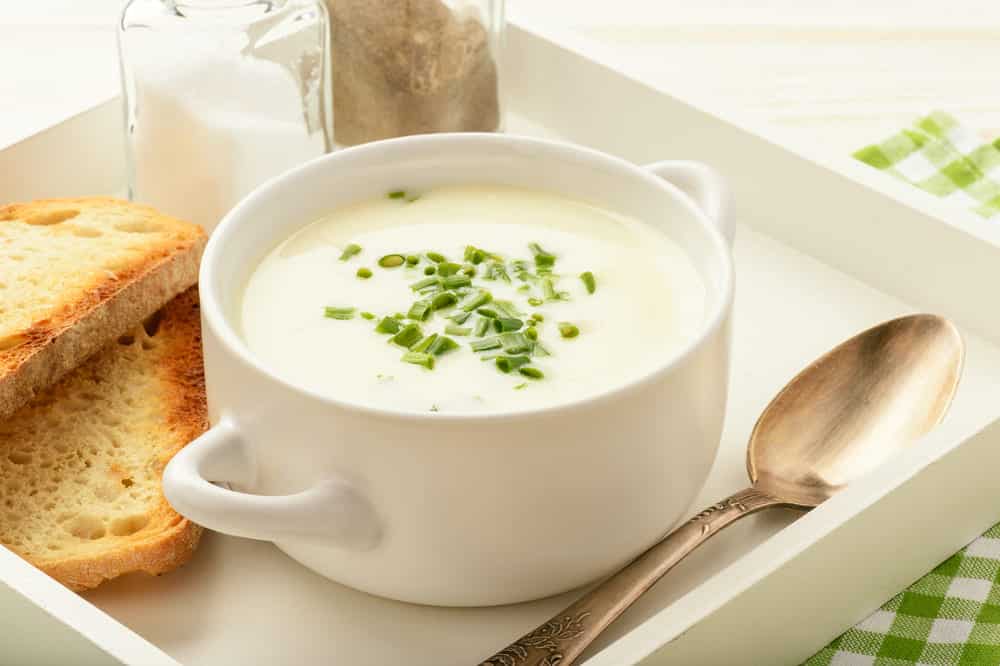 Soups are the best comfort foods with rich ingredients smoothened to form a silky texture. Many rich sour and sweet flavors make up a mouth-watering bowl of soup for you. Especially when you add cheesy and creamy ingredients in your soup. The aroma and taste become extra delicious. Now when it comes to making soups with cream cheese, you need to be a bit careful about smoothly melting cream cheese. Many people don't know how to entirely melt the cheese cream in their soups, which is why their soups become curdling. We have put together some practical ways to soften cream cheese perfectly in soups. Read on!
How To Melt Cream Cheese In Soup?
Creamy and cheesy soups need to have balanced textures. This is how you melt cream cheese perfectly in your yummy soupy dishes.
Refer to the following ways:
Microwave Cream Cheese:
Microwaving cheese is the commonly used way to melt cream cheese for soups to smoothen it quickly. Because of its ease, cooking experts prefer this method.
Here is how you do it:
Take a big bowl and heat it in the microwave.
Scoop cream cheese inside the heated bowl.
Make sure to warm your cream cheese bowl in your microwave for 15 seconds (not more than that).
Always keep the heat on high mode for cream cheese.
Now check your cream cheese if it is entirely soft.
Microwave cream cheese for another 10 seconds increment.
Make sure to keep checking the texture of cream cheese.
Now you may add the cheese before 15 minutes into the in-progress soup.
Put Cream Cheese In A Water Bath:
This is another efficient way to smoothen down the cream cheese for soups. Not everyone has a microwave, so this method is for them.
Here is how you do it:
Take a bowl and put lukewarm water in it.
Dropdown cream cheese pack inside the bowl.
Leave the cream cheese for 10 minutes there.
Check the texture of cream cheese if it can disintegrate perfectly in the soup.
Let the cream cheese sit for an extra 10 minutes if you feel it didn't melt enough.
Add further hot water to the cream cheese bowl.
Make sure the water isn't too heated. Your cream cheese will become extra soggy, and it will taste bland.
Additional Tips For Cream Cheese Soup:
Follow the tips for better results:
Avoid overheating or high heating.
Makes sure to add cream cheese slowly to the soup.
Drop down the melted cheese right before 15 minutes of the recipe completion.
Try not to add cheese too fast and in a clumping way.
Make sure to stir continuously while adding cream cheese in soups.
Final Words:
As mentioned above, the ways are the best known to melt your cream cheese already, so it cooks well with the soup. Sometimes, no matter how much hard work you do to make your soups delicious, curdling cream cheese chunks ruin the texture of big time. Follow the heating ways to cook your soups the best with cream cheese.