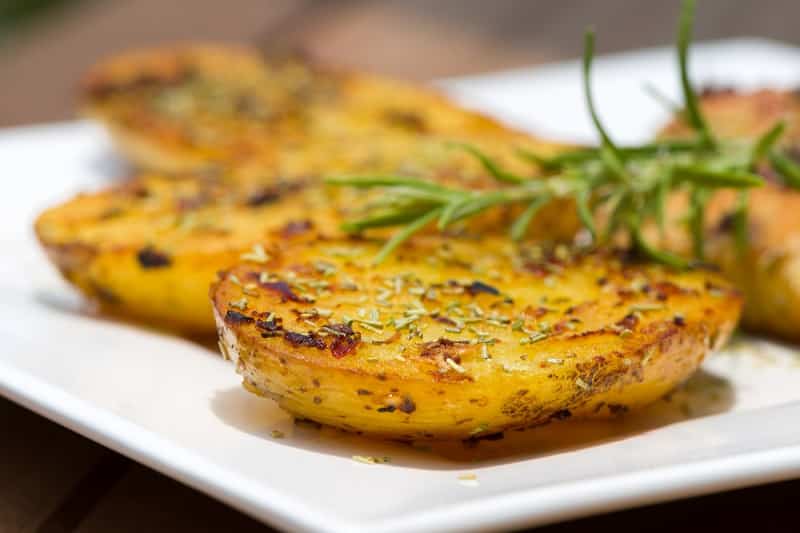 Instant Pot Side Dish Recipes
Side dishes are the perfect way to turn an ordinary meal into one that is filling, hearty—and a delight for your taste buds. The following are 2 delicious side dish recipes that you can easily make with your Instant Pot.
1. Cheesy Rice and Broccoli
This richly flavored dish combines rice, broccoli, and cheese for a filling side that goes well with many different cuisines.
Ingredients
1 garlic clove – minced
3 cups chicken or vegetable broth
1 cup white rice – brown is acceptable, don't use vegetable substitutes
2 cups broccoli – chopped
1 cup onion – diced finely
1 cup shredded cheese – cheddar or Colby Jack
5 tbsp. butter
Instructions
First, turn your Instant Pot onto sauté mode and add in your butter.
Add in your onion and cook for about 3 minutes.
Then add your garlic and cook for 30 seconds while stirring.
Turn your pot off.
Add in 2 cups of broth along with your rice, stir until well mixed, and then cook on Manual/High-Pressure mode for 5 minutes with the lid locked.
Quick-release the steam, then add in your broccoli, the rest of your broth, and salt and pepper to taste if desired.
Cook on Manual/High-Pressure for 1 minute, then quick-release the steam.
Add in your cheese, mix until it is melted and gooey, and serve with entrée.
2. Garlic Potatoes
If you're a fan of potatoes, then you'll enjoy these melt-in-your-mouth potatoes cooked with butter and garlic.
Ingredients
1 lb. potatoes – no peel, cut into half-inch slices (Yukon Gold preferred)
1/2 cup butter – optional additional 1/2 cup to serve with, for an extra buttery, creamy dish
1 cup broth – chicken or vegetable; chicken is preferred
1 clove garlic – peeled, minced
Salt and pepper to taste
Instructions
First, turn your Instant Pot on the sauté function and melt your 1/2 cup of butter inside the pot. Be careful not to burn the butter.
Once it is melted, cook your sliced potatoes in a single layer until they are golden-fried. This will take about 5 minutes on each side.
Set potatoes aside—you will be adding them back to the pot again later.
Set a trivet inside your Instant Pot, and then add in your broth, garlic, salt, and pepper. Watch the garlic to make sure that it doesn't burn during the cooking process.
Cook your spice and broth mixture for about one minute before adding the potatoes back into the Instant Pot.
Then, lock the lid.
Cook on Manual/High-Pressure for 1 minute, then release the steam using the quick-release method. This will take about 5 minutes.
Then, set potatoes aside and continue cooking broth and butter mixture until it reduces, or 2 minutes.
Add potatoes back into the pot in one layer, cook for 3 minutes per side.
Serve while hot; if desired, serve with extra potato for an extra creamy, buttery potato dish.
Related Video: