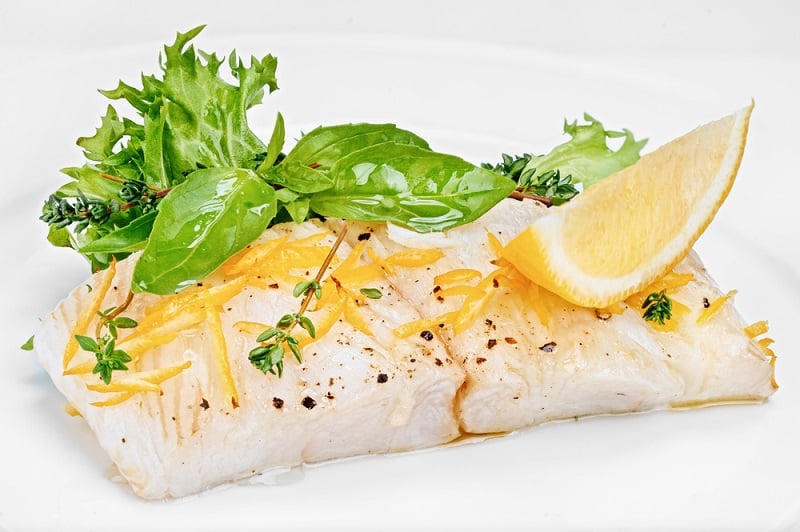 Frozen Cod Instant Pot Recipes
Cod is one of the most popular types of fish in the world, thanks to its hearty and inviting flavor, which lends itself well to many kinds of cuisine. If you are looking for delicious cod recipes that can be made with an Instant Pot, you should consider the following delicious Instant Pot frozen cod recipe that is perfect for lunches or dinners.
1. Classic Simple Frozen Cod
This classic recipe is designed to highlight the simple, iconic taste of cod without adding tons of other flavors and ingredients. This recipe can be served with any number of different sides, such as mashed potatoes, rice, vegetable medleys, and much more.
Ingredients

2 frozen cod fillets
Salt
Pepper
Water (1 cup)
Optional: Butter
Instructions
First, rinse your frozen cod fillets under running cold water. This will deglaze the frozen fish and help them avoid soggy skin after the cooking process.
Then, take a trivet and place it inside your Instant Pot.
Add one cup of water into your trivet, then add in your frozen cod fillets.
Season them with salt and pepper to taste.
Cover the Instant Pod with the lid and lock it. Cook your frozen fillets on high pressure/manual mode for 2 minutes.
After two minutes of cooking time, release the steam manually via the quick release mode.
Remove your cod fillets and let them rest on a plate before serving. You can optionally add a pat of butter to each cod fillet and let it melt before serving.
2. Zesty Tomato Frozen Cod
If you are looking for something flavorful with just the right amount of kick, then you'll definitely enjoy this zesty frozen cod recipe made easier with your Instant Pot. This dish pairs well with rice or stir-fry.
Ingredients
3 frozen cod fillets
3 cups diced tomatoes
1 onion, chopped
1 tsp red pepper flakes (or more to taste)
Salt
Pepper
Instructions
First, stir your tomatoes and onions together in your Instant Pot; stir until well mixed, and then mix in your salt, pepper, and red pepper flakes.
Cook mixture on manual high pressure for 4 minutes of cooking time. Use the quick release function to release the steam manually.
Place your frozen cod fillets into your zesty sauce mixture, and then lock your Instant Pot.
Cook for 6 minutes of cooking time on high pressure. Use the quick release function to release the steam manually, then remove the cod fillets.
Simmer the sauce on low until it achieves a thicker consistency. You can add a teaspoon of cornstarch if the mixture isn't thick enough to your liking.
Once it is thick enough, turn the Instant Pot off and allow the sauce to cool slightly until it is cool enough to be eaten.
Finally, finish by spooning the zesty sauce mixture over the fillets. Serve fillets with rice or desired side dish.
Related Video: