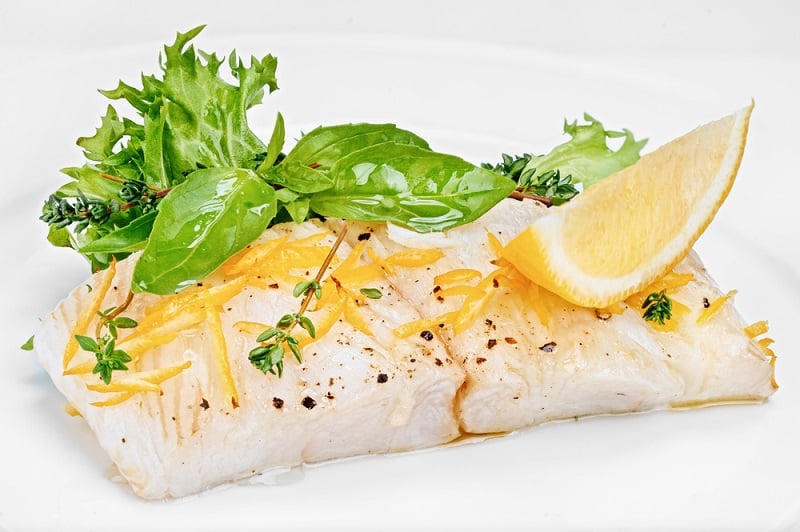 You may be a little nervous about cooking fish in an Instant Pot, fearing it may overcook and be ruined. Don't worry, we've provided detailed instructions that will give you moist, delicious Instant Pot fish that you will be able to use in a variety of recipes.
While our instructions are for frozen cod, feel free to use haddock, hake, bass, or grouper as substitutes.
Cod is one of the most popular types of fish in the world, thanks to its mild, slightly sweet flavor, which lends itself well to many kinds of cuisine and pairs with many different sauces.
If you are looking for delicious cod recipes that can be made with an Instant Pot, you should consider the following delicious Instant Pot frozen cod recipes that are perfect for lunches or dinners.
Frozen Cod Instant Pot Recipes
1. Classic Simple Frozen Cod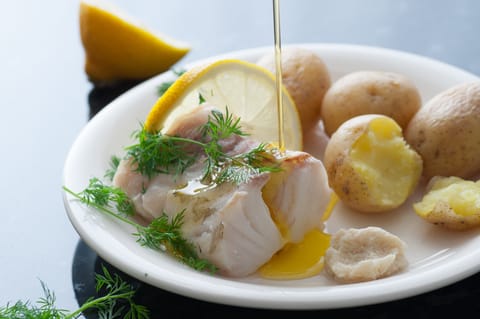 This classic recipe is designed to highlight the simple, iconic taste of cod without adding tons of other flavors and ingredients. This recipe can be served with any number of different sides, such as mashed potatoes, rice, vegetable medleys, salads, and much more.
Ingredients
2 frozen cod fillets
Salt
Pepper
Water (1 cup)
Optional: Butter
Instructions
First, rinse your frozen cod fillets under

cold, running water

. This will deglaze the frozen fish and help them avoid soggy skin after the cooking process.
Then, take a trivet and place it inside your Instant Pot.
Add one cup of water to your pot.
Take a sheet of baking parchment, wet it, and scrumple it up. Lay the fish fillets on here.
Season them with salt and pepper to taste and add a little butter if you like. A squeeze of lemon juice works well too.


Fold the parchment over the fish, making a

neat parcel

.
Cover the Instant Pod with the lid and lock it. Cook your frozen fillets on

high pressure/manual mode for 2 minutes

.
After two minutes of cooking time, release the steam manually via the quick release mode.
Remove your cod fillets and let them rest on a plate before serving. You can add another pat of butter to each cod fillet and let it melt before serving.
2. Zesty Tomato Frozen Cod
If you are looking for something flavorful with just the right amount of freshness and kick, then you'll definitely enjoy this zesty frozen cod recipe made easier and faster with your Instant Pot. This dish pairs well with rice or stir-fried vegetables.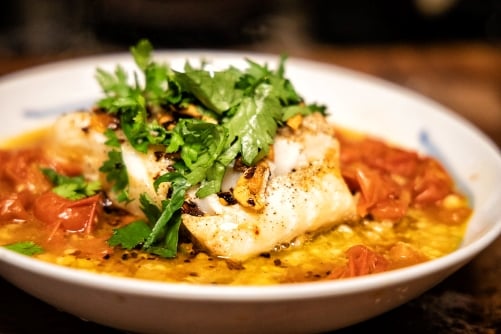 Ingredients
3 frozen cod fillets
3 cups diced tomatoes
1 onion, chopped
1 tsp red pepper flakes (or more to taste)
Salt
Pepper
Instructions
First, stir your tomatoes and onions together in your Instant Pot; stir until well mixed, and then mix in your salt, pepper, and red pepper flakes.
Cook mixture on

manual high pressure for 4 minutes

. Use the quick release function to release the steam manually.
Open the pot and place your frozen cod fillets into the zesty sauce mixture, and then lock your Instant Pot again.
Cook for

6 minutes

of cooking time on

high pressur

e

. Use the

quick release function

to release the steam manually, then remove the cod fillets.


Simmer the sauce on

low

until it achieves a thicker consistency. You can add a teaspoon of cornstarch slurry if the mixture isn't thick enough for your liking.
Once it is thick enough, turn the Instant Pot off and allow the sauce to cool slightly until it is cool enough to be eaten.
Finally, finish by spooning the tomato sauce mixture over the fillets. Serve fillets with rice or with a desired side dish.
3. Spicy Marinaded Cod
The special marinade mix gives the cod a delicious pop of flavor. Serve it with mashed potato and a tomato salad for an easy summer meal.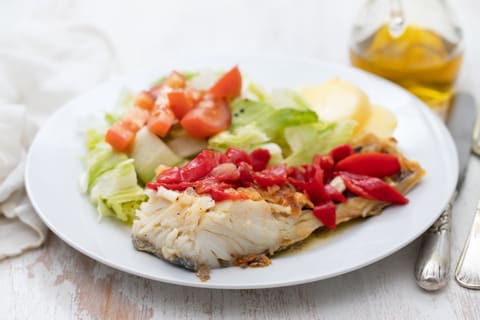 Marinade Ingredients
Fish: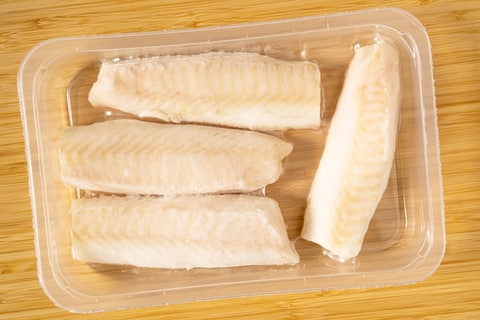 Instructions
Rinse the frozen fish under the tap and put them on a shallow plate.
Pour the marinade over them,

turning to coat the fish all over

.
Put

a cup of water

into the Instant Pot and put the trivet in.
Lay the fish fillets on the trivet, close, and seal the pot.
Cook for

3 minutes

then do a

quick pressure release

.
Your fish is ready to serve!
As you can see, cooking frozen fish in the Instant Pot is easy and quick, with delicious results. We encourage you to experiment with different flavor combinations on your fish. Let us know in the comments how your Instant Pot fish turned out!