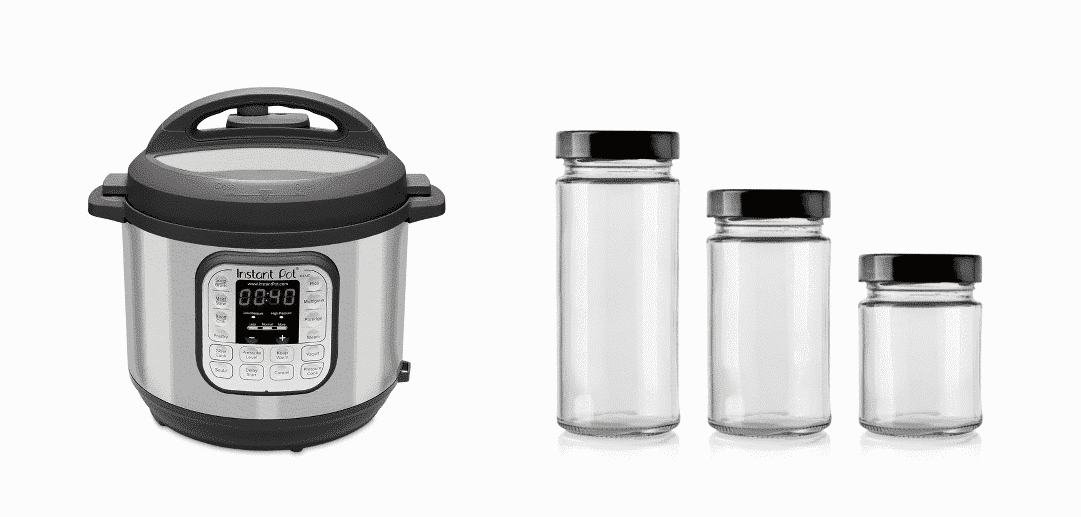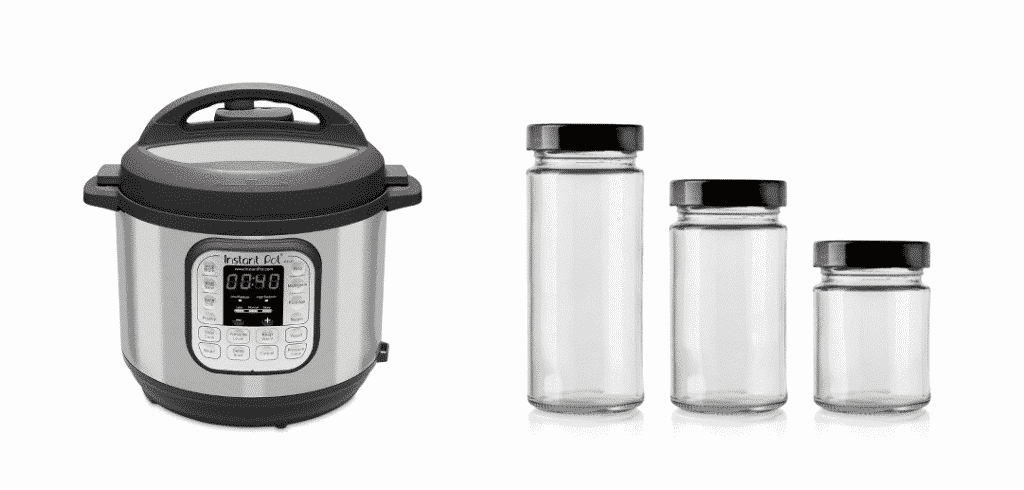 One of the most important parts of food storage is keeping it safe and away from contaminating germs and for that matter, glass jars are a perfect solution. However, to ensure your newly bought or repurpose glass bottles and jars are squeaky clean and germ-free, you need to sterilize them.
Sounds like a difficult process? Don't worry, you can do this easily with your instant pot in fairly less time than on a stove. Here's how to sterilize your jars in Instant Pot and prevent your jams and sauces to go moldy.
Things you will need to sterilize jars in your instant pot:
First things first, make sure to have enough water level inside the pot for your jars to not touch the base of your instant pot. This depends on the size of the jars and the ratio will look like this:
1 glass (250 ml) water for a 3-liter pot
2 glasses (500 ml) water for 5-6 liter pot
3 glasses (750 ml) water for an 8-liter pot
How To Sterilize Jars In Instant Pot? Step by step guide:
Step1: Now that you have added water, it's time to insert a steam rack inside the pot so it will not cause friction between your jars and the base of the pot. This is an essential step to make sure the device doesn't display errors and function properly.
Step 2: Make sure when you place your jars on the steam rack they are inverted. You can sterilize the lids (of your jars) together. Just don't tightly seal them while steaming inside an electric pressure cooker if you don't want them to explode.
Step 3: Once you have placed everything on the steam rack it's time to close the lid of the pot. Make sure you seal the lid of your instant pot correctly.
Step 4: Now comes the fun part' which settings to choose?
Well if you have older versions of the instant pot, you can choose the "steam" or "pressure cook" functions.
Select either, set the pot to high pressure, adjust the timer to 15 minutes, and hit start.
But if you have one of the latest models just press the "sterilize" button and let your instant pot do the magic.
Step 5: After the timer ends, it's time to release the pressure. Make sure to not touch anything for 5 minutes; let your instant pot cool down a bit then go on and carefully remove the lid from it. We recommend releasing the steam before doing so.
Final Step: Now grab your tongs or oven mitts to transfer the jars from the pot to your drying rack and wait for them to dry or use a towel to fasten up the process.
Just don't leave the sterilized jars left open for too long. If left for more than a day, you might need to sterilize them again. So it's best to fill them instantly. You can also store dry items in class containers to make sure they last longer and save you another trip to the store to buy a new pack of rice.