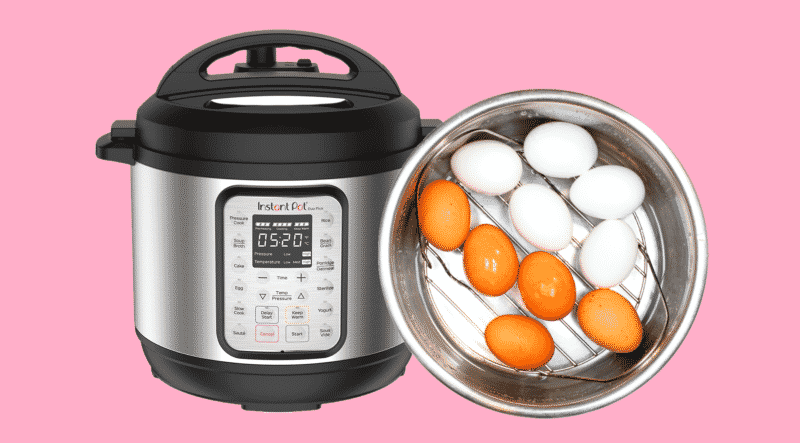 Your Instant Pot hard boils eggs so easily and quickly. It is advantageous to use when you need to do many eggs for a party or if you have a crowd staying over. You may be wondering how many eggs your Instant Pot can cook at a time. Read on because we have the answer for you.
How Many Eggs Can You Hard Boil in An Instant Pot?
If you want to hard-boil the eggs in your Instant Pot, overcrowding it with too many eggs can be disastrous. As for the egg count, the recommended maximum number of eggs is 12. The minimum is two to ensure eggs don't break in the Instant Pot. As for the time for hard-boiling, the number of eggs will not impact the time. In other words, it will take the same amount of time to hard boil four effs as a dozen.
However, if you want to hard-boil more than 12 eggs, it is possible to pack the eggs closely. Remember, you shouldn't submerge the eggs in water as when you cook them in a saucepan. In an instant Pot, the steam does the cooking for you. Place the eggs on a metal trivet above the water level. If you have two metal trivets, you can stack up the eggs in two layers so that you can hard-boil around 24 eggs at a time.
Hard Boiling the Eggs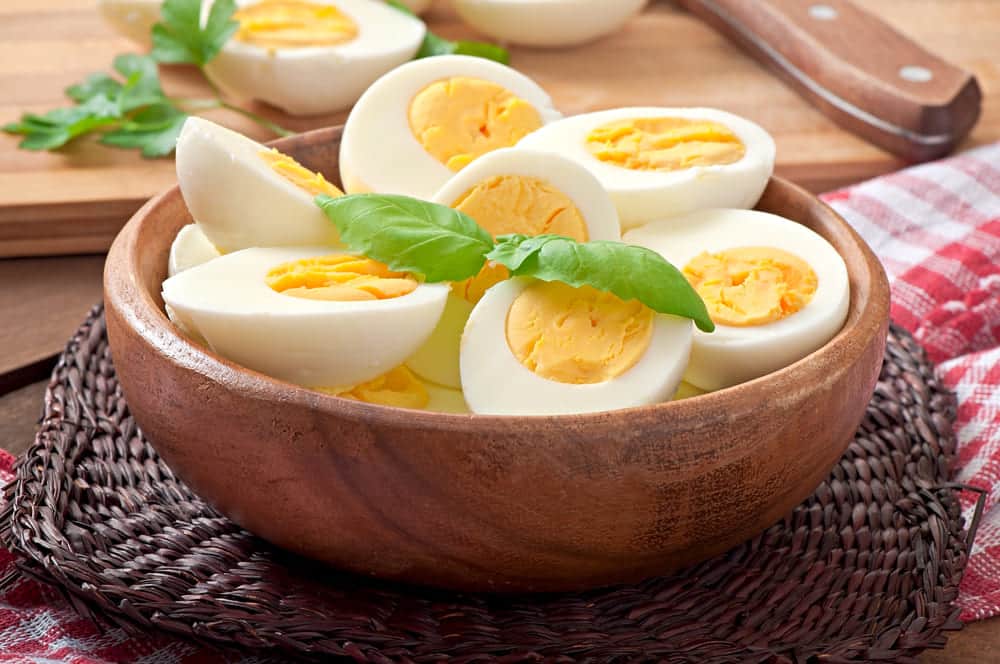 For using the Instant Pot to hard boil the eggs, you need to follow the 5-5-5 method. According to this method, you need one cup of cold water and a dozen eggs. For this method, every type of egg will work (except enormous ostrich eggs). Make sure you have a bowl of iced water ready to put the eggs into straight after boiling. This will make them easier to peel.
So, follow the steps below to hard-you're your eggs: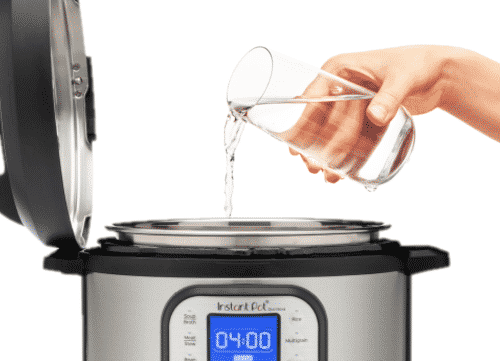 Put one cup of water into the Instant Pot. Remember to put in the metal trivet (If you don't have a trivet, see our article here for alternatives.)
Arrange the eggs evenly on the trivet; the trivet will hold twelve eggs easily.
Put on the lid and shift the vent to the sealed position.
Tap on the manual button and hit the "egg "button.
Set the timer for five minutes.
Once the timer is complete, let the natural release work for five minutes. (Make sure that you place a dishtowel on the valve to contain the steam.)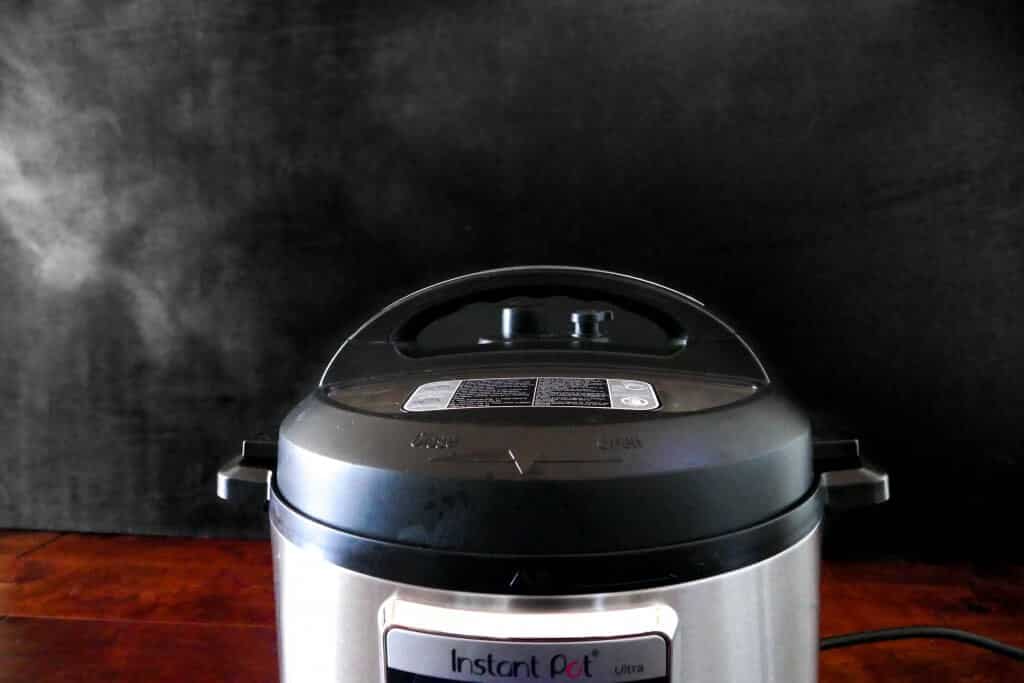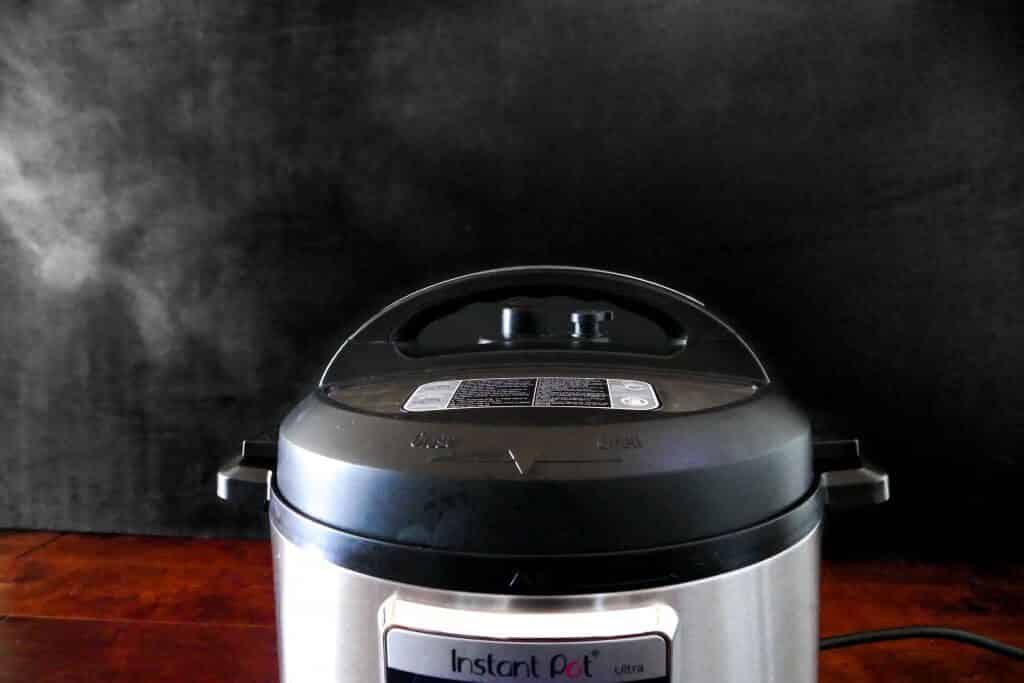 Now, remove the lid slowly and carefully. Use the trivet handles to help you remove it and put the eggs into the iced water.
Let the eggs sit in the iced water for five minutes to loosen the shells.
Peel the eggs and use them in your recipe.
Benefits of Using an Instant Pot to Hard Boil Eggs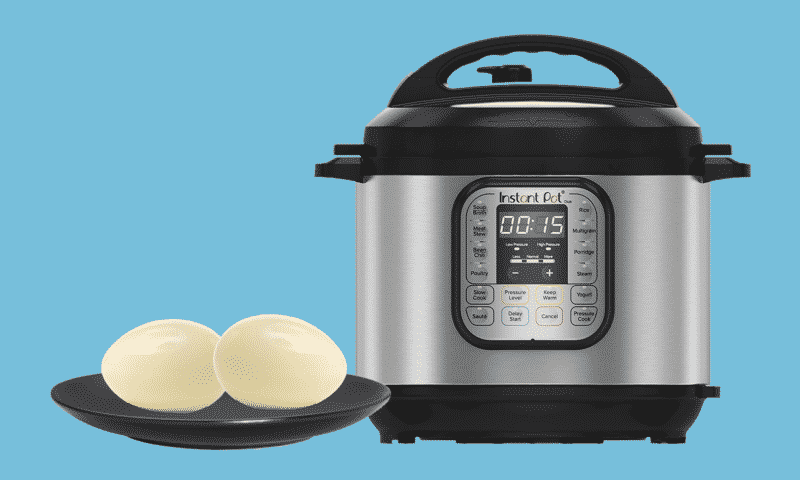 With stoves, you will experience a different texture of eggs every time you boil them. It isn't easy to get a consistent temperature and cooking time. On the other hand, you will get a consistent texture and hardness level with an Instant Pot. On top of everything, the boiling time in an Instant Pot is pretty short, and there is no need to monitor the eggs while they cook.
The hard-boiled eggs are easy to peel once they have been boiled in an Instant Pot. To answer the original question then, if you have a single trivet, you can boil one dozen eggs at a time. If you have a double trivet, you can cook two dozen together.
Now that you can hard boil so many eggs at once give our delicious bonus recipe a try!
Egg Salad Rolls (6 pax)
6 soft, fresh bread rolls, buttered
12 hard-boiled eggs, peeled and chopped
1 red onion, very finely chopped
3 tablespoons fresh celery, very finely chopped
2 tablespoons fresh dill, finely chopped
4 tablespoons fresh chives, snipped
½ cup good quality mayonnaise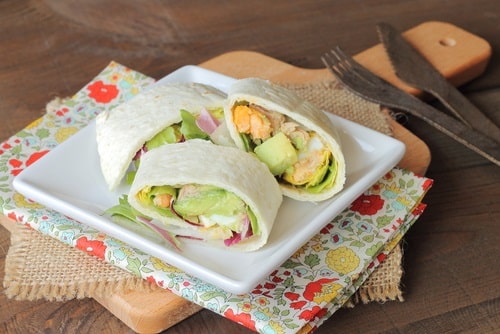 1 tablespoon lemon juice
1 tablespoon Dijon mustard
1 teaspoon paprika
½ teaspoon salt
¼ teaspoon white pepper
1 clove garlic, peeled and crushed
Lettuce leaves to serve
Instructions
Cook the eggs in your Instant Pot as instructed. Peel and chop them coarsely into a bowl. Put in the onion, celery, chives, and dill. In another small bowl, mix the mayonnaise, lemon juice, mustard, paprika, salt and pepper, and garlic. Mix well, then blend gently into the egg. Line each roll with a couple of lettuce leaves. Divide the egg salad evenly among the rolls. Serve with pickles if you like.