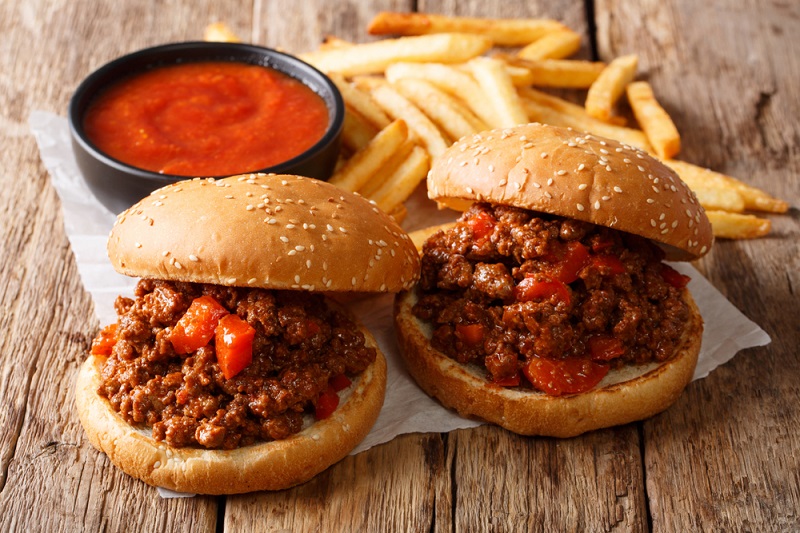 Ground Beef Pressure Cooker Recipes
You can try these step-by-step ground beef pressure cooker recipes. The pressure cooker is a great way to cook your meal-of-choice ground beef.
1. Ground Beef Stroganoff
This classic beef stroganoff recipe is perfect for anyone who wants a hearty and warm dish that is easily shared around the dinner table.
Ingredients
2 lbs. ground beef
1 can condensed beef consommé (or beef broth for a thinner stroganoff)
1/3 cup flour
1/4 cup water
1 Tbsp. tomato paste (unsalted)
2 tsp pepper
1 tsp salt
1 onion (chopped)
1 clove garlic (chopped finely)
5 Tbsp. butter
1 cup sour cream
Cooked noodles (for serving)
Instructions
Turn your pressure cooker on sauté mode, and then add in 1 lb. of the ground beef with salt and pepper.
Sauté for about 6 to 8 minutes and then set aside.
Cook the remaining 1 lb. of ground beef with salt and pepper, then set aside.
Add in your onions and butter, then sauté until tender before adding garlic and cooking for about 1 minute.
Add your meat back into the cooker, along with your tomato paste and consommé or broth.
Lock your pressure cooker lid and cook on high for about 5 minutes.
Release the pressure manually.
In a separate bowl, mix together your water and flour before adding the mixture to your pressure cooker.
Stir well until combined, then cook on the sauté setting (unlocked) until thick.
Add in your sour cream and cook until heated.
Serve over noodles.
2. Ground Beef Sloppy Joes
This is a favorite family recipe that will be a special hit with the kids—or kids at heart. Serve with buns or toasted buns for an extra crunch.
Ingredients
2 lbs. ground beef
1 onion (diced)
1 green pepper (diced)
2 garlic cloves (diced)
1/2 cup ketchup
1/2 Tbsp. tomato paste
1 Tbsp. olive oil
1/2 Tbsp. brown sugar
1/2 tsp mustard
1/2 cup water
Instructions
Turn your pressure cooker on sauté mode, and then add in your olive oil.
Cook the seasoned ground beef until browned, which will take about 5 to 7 minutes.
Add in your onion, pepper, and garlic. Cook until onions are soft.
Then, mix together your brown sugar, water, mustard, and remaining ingredients; add them to the pot and deglaze with a spoon.
Add on tomato paste and ketchup on top of the mixture, but do not mix!
Then pressure cook on high pressure with the lid locked for 5 minutes.
Let the steam release naturally for 10 minutes, and then manually release the rest.
Slowly combine the mixture until everything is well-mixed.
At this stage, you can add some optional red pepper flakes if you want your sloppy joes to be spicy.
Then cook on low for a few minutes or until the mixture has been reduced enough that the liquid is mostly cooked away so that the mixture won't soak the buns.
When reduced to your liking, serve your sloppy joes with buns or toasted buns.
Related Video: