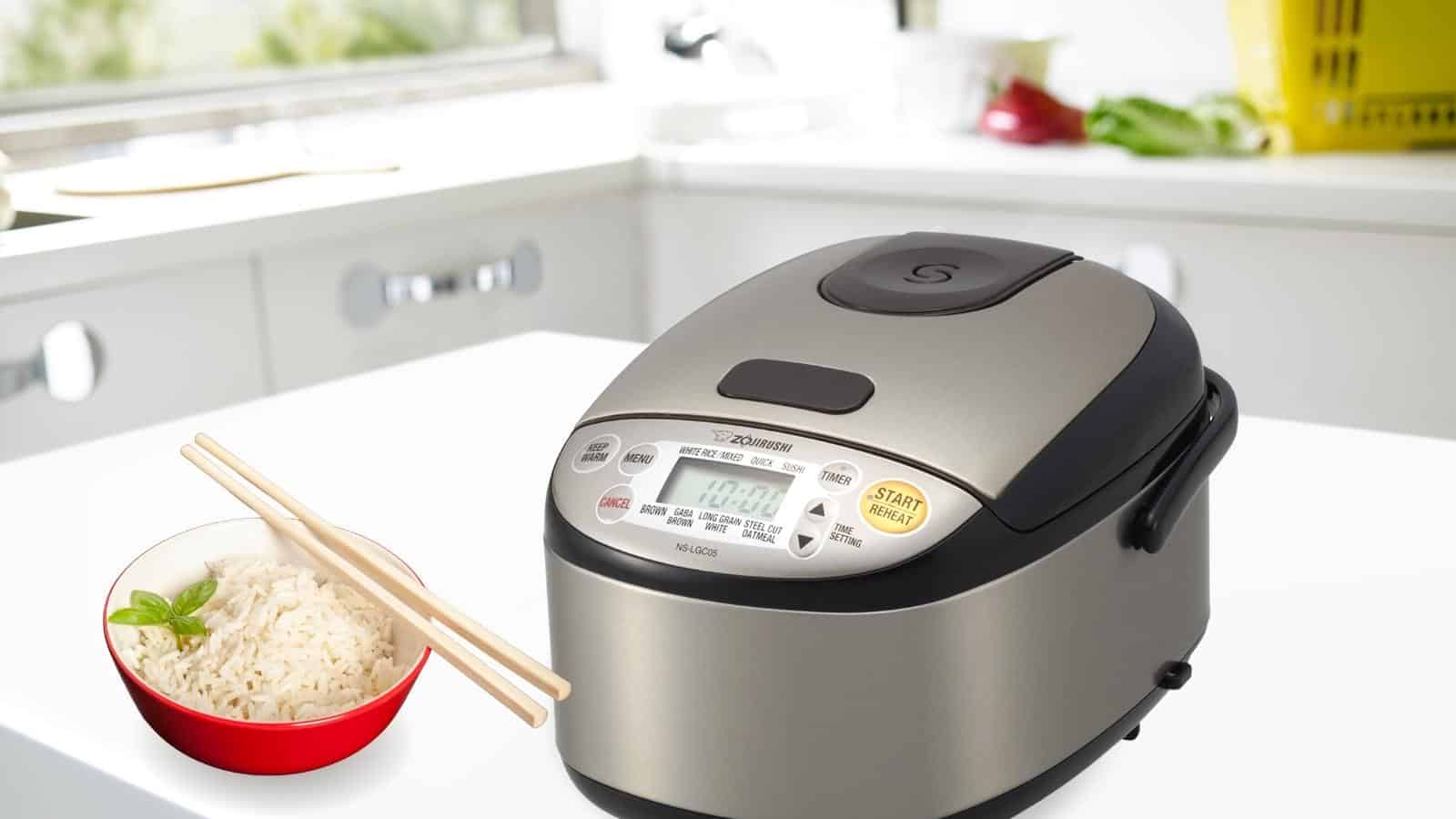 Rice is the most popular cereal grain in the world. In many countries, a rice dish is a part of every meal. One of the reasons behind the popularity of rice is that it can be cooked in a number of different ways.
In Southeast Asian countries like India and Pakistan, rice is cooked with meat, vegetables, and a lot of spices. But in various other countries like South Korea and Bangladesh, boiled rice is preferred and eaten with different dishes.
Cooking rice is an art in itself, and something that takes time to master. Everything from attaining the perfect texture to figuring out the cooking level for rice is not something you can become an expert on by watching videos online.
We create amazing recipes. Gain FREE access to Miss Vickie's special recipes.
We won't send you spam. Unsubscribe at any time.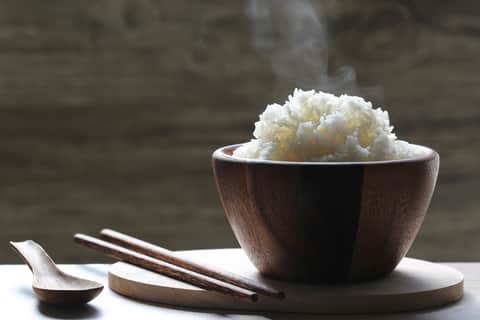 That's why rice cookers are a huge blessing for everyone. Zojirushi is one of the most popular manufacturers of rice cookers. With Zojirushi's rice cookers, you will be able to get your rice properly cooked with ease.
However, it is important to figure out the right cooking time if you want perfectly cooked rice. So, let's discuss the Zojirushi rice cooker quick-cooking time.
The Zojirushi Rice Cooker – Quick Cooking Time
Modern rice cookers have made the lives of people easier. If you spend your whole day at your job, you would be too busy at the end of the day to cook rice. As a result, you may end up making a mistake and end up with either overcooked or undercooked rice.
But with a rice cooker, you won't have to worry about overcooking or undercooking your rice. You can quickly cook your rice to perfection as long as you know the right time to set in your cooker.
Zojirushi rice cookers are known for their nonstick coating. They can be used to cook over three cups of rice. In addition, these rice cookers have a microcomputer that leverages fuzzy logic technology to ensure a proper cooking experience and gives you full control over the process.
These rice cookers come with an automatic warmer feature to ensure the rice is kept warm after they have been cooked.
Zojirushi rice cooker comes with a handle for easier handling and the inner lid is removable to streamline the cleaning experience. In addition to this, the delay timer, clock, and LCD control panel help keep an eye on the cooking functions and time.
On top of everything, these rice cookers can help you cook both white rice and brown rice. You can also cook porridge and mixed rice in your Zojirushi rice cooker.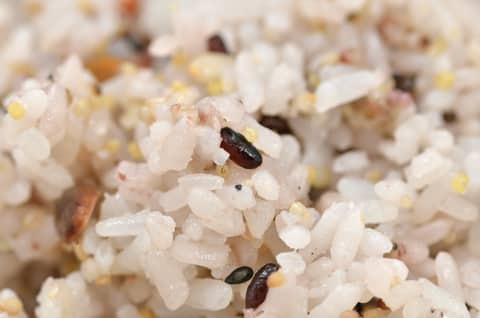 Cooking Time
A huge benefit of rice cookers is that they can cook rice for you in just half an hour. When you come back from the office, you won't have to wait for long for your rice to cook.
Even if you have to prepare a meal for unexpected guests, you can count on your rice cooker to help you save time.
As you work on other dishes, your rice will be cooked to perfection in your rice cooker. You won't have to check the rice, again and again, to make sure they have attained the right texture.
The Zojirushi rice cooker comes with quick cooking time. The quick cooking time is around thirty minutes to ensure the rice is well-cooked and there are no raw pieces left.
In addition, once the rice is cooked, the rice cooker will be able to keep the rice warm for up to twelve hours by maintaining the optimal temperature without impacting the texture of the rice.
Thanks to this feature, you can cook rice in the morning and enjoy your warm bowl of rice in the evening after coming home from work.
However, you need to understand that the quick cooking time will be different for different types of rice. For instance, it takes around fifteen minutes to make one cup of short, medium, or long-grain rice.
As for the parboiled rice, it takes up to twenty minutes for one cup. But if you have to cook whole grain rice, it will take up to 45 minutes for one cup.
Keep in mind that following the proper timing is important to cook rice to perfection. It is best to go for white rice when you are in a hurry and need your rice ready in thirty minutes.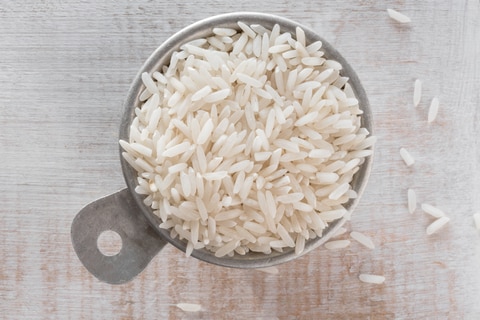 But if you are planning to cook whole grain rice, be patient and don't stop the cooker after thirty minutes. Otherwise, the rice will remain undercooked. It is also important to measure your rice properly.
In order to avoid making a mistake, always use a measuring cup to measure how much rice you are cooking. It is also important to always level the rice in the measuring cup.
Preparation
Before you start cooking the rice, you need to prepare the rice properly. To begin with, you need to rinse the rice before you put it into the rice cooker. A lot of people have the misconception that they don't need to rinse the rice before putting them in the rice cooker.
But your rice cooker will not rinse the rice for you. Rinsing the rice is important because it will wash away the dirt and excess starch. It will also ensure that your rice doesn't stick to each other.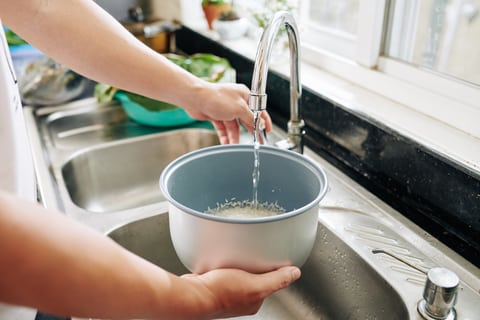 On the other hand, if you are wondering about soaking the rice, that's not needed with Zojirushi rice cookers because they will pre-soak the rice automatically, so you don't need to worry about the rice coming out bad or undone.
So, once you have rinsed the rice, you can put them in your rice cooker and it will handle the rest.
Precautions
Whenever you are operating an electrical appliance, it is important to proceed with caution. The first thing you should do after bringing home a new appliance goes through the booklet that came with it.
You will not only learn about the operation of the appliance through the instructions manual but also about the safety protocol you must follow.
The same rule applies when you buy a Zojirushi rice cooker. Once you go through the instructions manual, you will know how to operate your rice cooker. You will also know how to keep yourself safe while operating the rice cooker.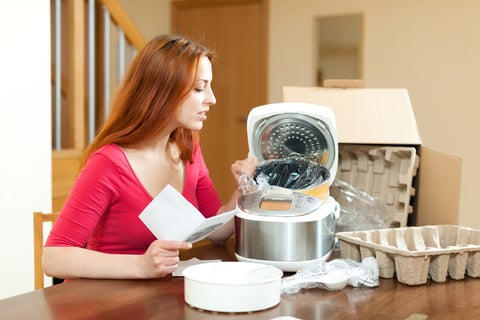 However, there are certain things that may not be mentioned in the manual. For instance, when the rice is ready, it's best to let them sit for ten minutes instead of taking off the lid straight away.
The heat accumulated inside the cooker could be harmful to you. So, it is better to let the cooker cool down a bit before opening it. It is important to remember that your rice will stay warm inside the cooker for up to twelve hours, so you don't have to worry about them getting cold.
Another thing you should keep in mind is to let the cooker complete its process of cooking rice without any disturbance. So, when the rice is being cooked, you should not press any button or pause the cooking process.
The rice cooker will also stop the cooking process if you open the lid. So, keep your hands off the cooker while it is in operation.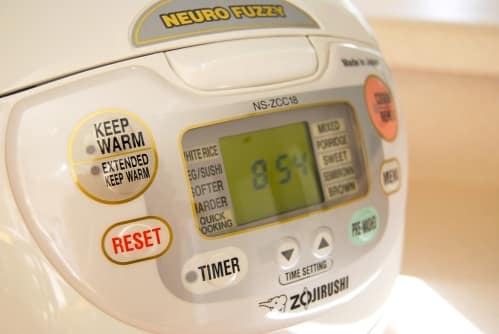 Zojirushi's rice cooker is a game-changer. It can cook rice for you in less than half an hour, which is why it is the perfect appliance to rely on. It can also keep your rice warm throughout the day.
So, once the rice has been cooked, you can take the rice out and enjoy them at any time of the day without needing to reheat them. But it is important to know how to prepare your rice and what are the cooking timings of different types of rice.
Once you know the basics, you won't have any trouble operating your Zojirushi rice cooker. And if you have any confusion, you can turn to the instructions manual for guidance.