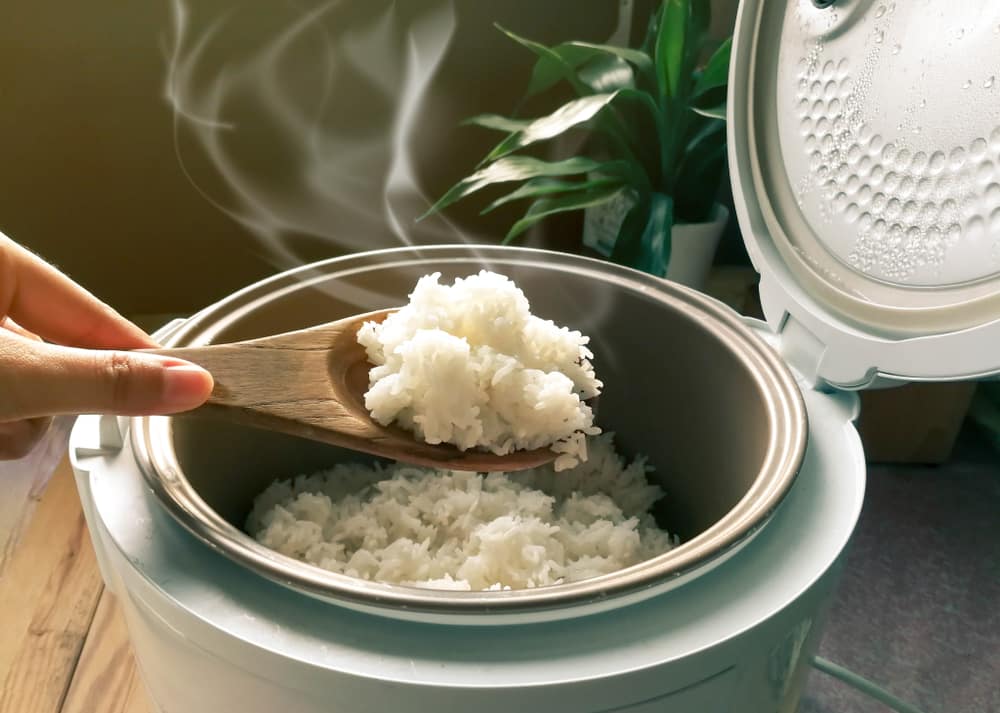 Rice cookers are the ultimate convenience you need in the kitchen, especially if you are fond of rice. In fact, it's a great appliance for people who want to make sushi as you can cook rice to perfection (rice has to be perfect for sushi, remember?). However, finding the right rice cooker is often very challenging, but Zojirushi and Tiger are two commonly used brands, and their rice cookers are actually great!
Which Is Better – Tiger vs Zojirushi Rice Cookers?
When it comes down to making a final choice, people often ask about the best choice. However, for that, it's important to have a proper understanding of the brands and what features they are providing through their rice cookers. So, with this section, we are sharing the differences between these two brands!
Tiger Rice Cookers
Tiger has been around for decades as they have been manufacturing products since 1923. However, it started as Kikuchi Manufacturing Company, but the name changed as the brand started diversifying its product range. In addition, Tiger has various subsidiaries in different parts of the world, including Hong Kong, Shanghai, Vietnam, Taiwan, and the U.S. Some of their products include kettles, water dispensers, water boilers, and of course, rice cookers.
Tiger rice cookers are integrated with a variety of functions in addition to cooking rice. As a matter of fact, the latest rice cooker models also have slow cooker functions that allow the users to prepare soups and stews. Even more, some of them even have a baking function, so you can cook a variety of recipes in these slow cookers.
Coming down to the rice cooking function – it's common to think that a rice cooker can make every variety of rice, but that's not possible. For instance, Tiger rice cookers can be used to make brown rice, white rice, and jasmine rice. In addition to rice, you can cook stew, curry, soup, and chili along with other seasonal recipes. As for the technology part, the brand is still using the fuzzy technology with which the cooker can sense the temperature automatically and adjust it automatically to achieve the best quality.
Tiger rice cookers are designed with 11 cooking settings, which means you can experiment with and cook different recipes. With these amazing cooking settings, the users can make jasmine rice, oatmeal, brown rice, bread, porridge, and use the slow cooking feature. For this reason, if you are someone who needs multiple cooking functions from one unit, the Tiger rice cooker is the best choice for you.
Zojirushi Rice Cookers
Zojirushi has been operational since 1918, and during the early stages, it was named Ichikawa Brothers Trading Company. Over the period of time, they have expanded the product variety as they are now selling bread machines, electric kettles, beverage dispensers, water boilers, hot water dispensers, and rice cookers. The company is headquartered in Japan but can also be found in South Korea, Hong Kong, Taiwan, China, and the United States.
When it comes down to functionality, there is a variety of features available, and you can actually use them for different purposes. For example, if you like to fish, you can use Zojirushi rice cookers to stream fish because it can be doubled up as a steamer (sure, you can steam other food items as well). Also, there is a baking feature in there, so you can bake a cake.
As far as the rice-cooking is concerned, it can be used to cook different types of rice, including jasmine rice, mixed rice, white rice, sushi rice, and brown rice. The best thing about the Zojirushi rice cooker is that it allows you to cook nearly every variety of rice. What we love about these rice cookers is the focus on quality because the latest rice cookers are designed with an induction heating pressure model, which also comes with a warmer to control the cooking temperatures.
On the other hand, we do want to mention that these rice cookers only have three cooking settings, and you can only use them for limited functions. This is because the menu settings are suitable for cooking regular rice or soft rice. This means that that you can cook rice in two different settings and use the third option (the warming button) to keep the rice warm and fresh.