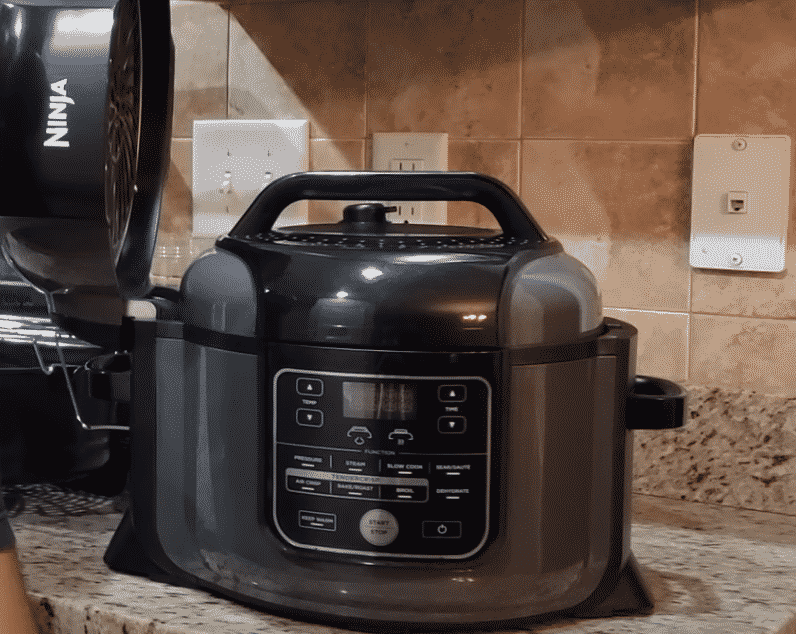 Ninja Foodi is one of the most famous gadgets used by a lot of households because it is a super gadget that can replace many other food cooking gadgets. Its amazing features can convince anyone to go for it because it does not only save space but it has highly efficient pre-programmed functions for cooking food in no time at all. Ninja food also has a display screen that can show different indications like, if there is water needed it will show you a water symbol so that you can add more water to the recipe.
There are many more programmed features that can give you different indications on multiple steps of cooking. Not only this but it can indicate also through blinking different colors of lights. These features enable you to cook your food free of worry and not burn it because of a lack of concentration. You may forget to check the food after putting it on the stove but with the help of Ninja foodies amazing feature, you are well informed about the state of food during the recipe. However, every programmed device faces so many problems like different errors. These errors can make you ruin your recipe as well.
For example, users of Ninja food have complained that it has a water error which makes you add more and more water to the recipe when it is even not required. And even if you add more water it will still keep on informing you to add more water.
Ninja Foodi Water Error:
When Does Water Error Appear
A water error message appears usually on the display screen when you are using the steam feature.
There may be a higher chance that the water level is too low and you have mistaken the water level. So you must make sure that you check the water level before considering it an error message.
For Continuing the cooking process you can add more water so that the unit continues to function.
The water error message can also appear on the display screen whenever using the pressure function.
This error message may occur due to the improper installation of the Silicon ring. To continue using the unit you may have to correctly install the ring.
It can also be caused when the pressure release valve is not properly sealed into their position.
And lastly, there might be a lack of water in the pot, so you must add more liquid before you restart the pressure cooking cycle.
If all the above possibilities of troubleshooting the Ninja Foodi water error don't work, then there is another option that you can choose. You can either reach out to the customer care of Ninja Foodi and get entertained by their customer support team so that they can resolve your problem. Otherwise, you can visit their customer support center on the available timings.
Hopefully, this blog was helpful enough to resolve your water error from Ninja Foodi.