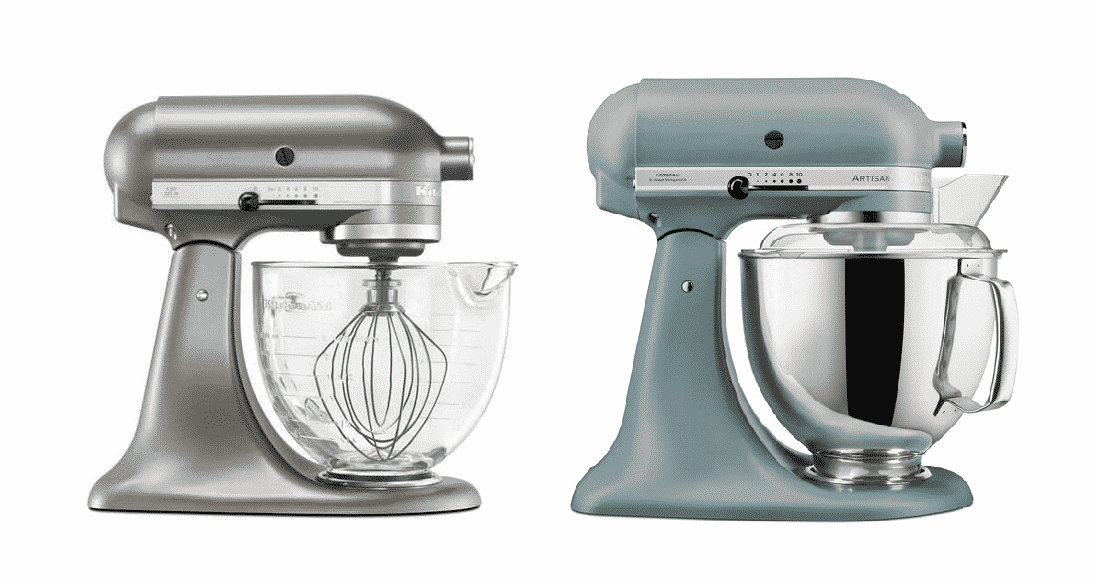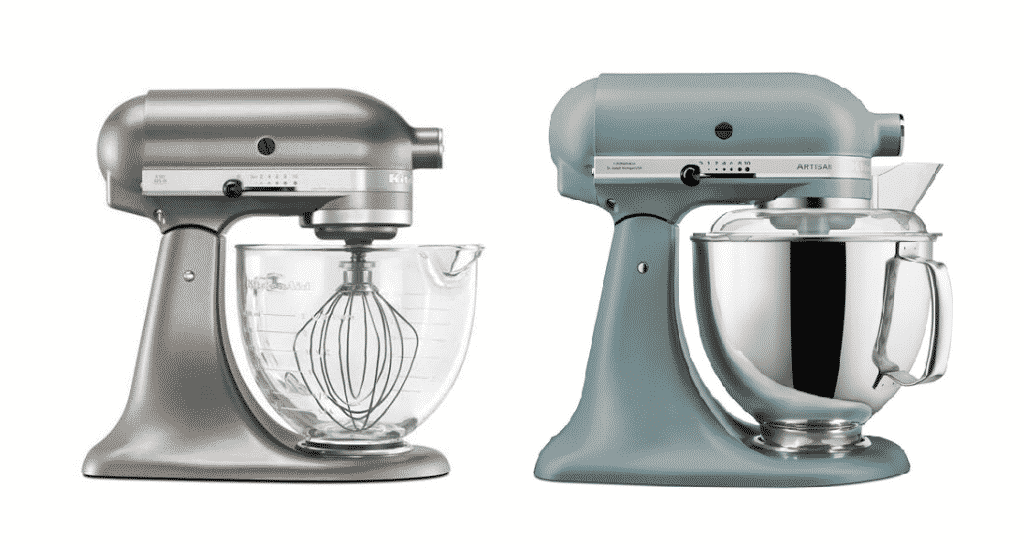 Kitchenaid is your go-to brand if you are out there looking for some reliable, efficient, and smart countertop appliances. They make a wide range of these electrical appliances that will make your kitchen a whole pleasant space for you to work in and also have the right convenience that will make your life easier. There is a huge range of products that you can get, and sometimes you start losing track of what you can get from the brand. Among their really wholesome collection, you can find a huge variety of different sorts of appliances. So, in this article, we are sharing Kitchenaid Architect Vs. Artisan to help you out!
Kitchenaid Architect vs Artisan
Architect Series
This one right here is just the thing you might be looking for to add in your contemporary kitchen. With this timeless stainless-steel design and a metallic finish, the mixer will match perfectly with any sort of metallic appliances you might have. It also has the old-fashioned slider on a side that looks vintage and is going to add the perfect sense of design and utility for you.
Don't let the looks on this one fool you as it might look a bit old fashioned one but gets the job done perfectly. The 5 Quart Stainless Steel bowl on this one makes the capacity easy for you to mix up to 9 dozen cookies or even 7 pounds of mashed potatoes. The perfectly designed tilt head would make it easier to use, and you are going to fall in love with the design.
The bowl also has a comfortable handle that makes it easy to carry around, and the best thing about having this bowl is that it is also dishwasher safe, so you are not going to have any trouble washing it off.
Artisan Series
Artisan series is just the latest addition to their whole wide variety of appliances, and this is something that you must have around your kitchen. To start with, the design is simply impeccable, and you get to choose from 20 different colors to match the kitchen interior that you have designed to match your taste. There are literally more options in terms of color for you to choose, so you can get a customized one as well.
Speaking of the features, there is a whole new revolution there as well, and this one gets the best of both worlds. Making it the perfect choice for you, you can get to enjoy the color of your choice and also have the advantage of great features such as ten mixing speeds, non-hinged hub cover, and is only 23 lbs in total, it is easy to move around for you. The mixer packs a direct drive transmission, and that will help you mix all the stuff up in a jiffy without having to splash it all out.
The best thing is that you also get a 5 Quarts bowl that would be enough to mash 7 pounds of potatoes for you. The enhanced technology also adds some great energy efficiency for you, and it can run at only 325 watts. The mixer comes with a coated flat beater, coated dough hook, and a 6-wire whip for all sorts of stuff and dishes that you might have planned to mix in this beater.
A pouring shield is also added in the package that would make it easier for you to pour out anything that you might have mixed in the bowl without making a mess out of it. And of course, the bowl is dishwasher safe with a comfortable handle, so that is a plus as well. This would be just the choice for you to have for a mixer.
The Bottom Line
Sure, there are different series designed by Kitchenaid that you must learn all about. All this variety allows you to have the perfect thing narrowed down to the bits according to your specifications. Among these tens of different appliances, stand mixers are needed for a lot of purposes and are a requirement for every kitchen.
These mixers can help you beat some eggs, shake anything down a mixer, and a lot more. You can also perfectly mix up the dough in them and beat the right mixture off it. There are two most famous series in the tilt-head mixers that you must consider if you are looking for them and those two are Kitchenaid Architect and Kitchenaid Artisan which we discussed above. So, which is going to be your choice?