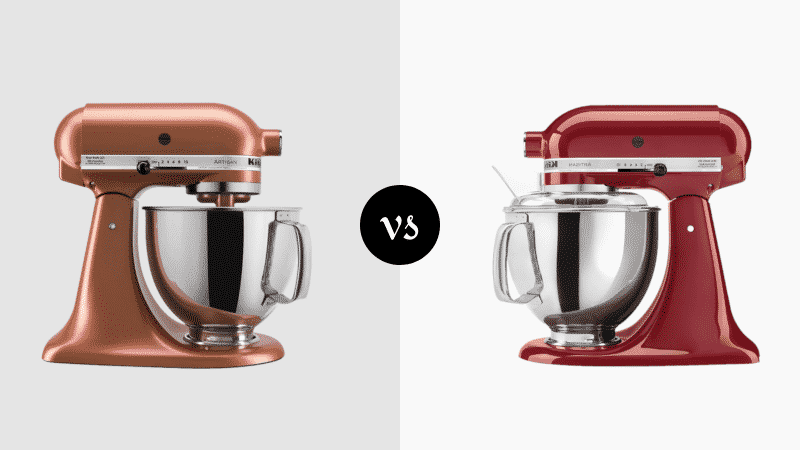 DISCLOSURE: This post may contain affiliate links, meaning when you click the links and make a purchase, I receive a commission. As an Amazon Associate I earn from qualifying purchases.
KitchenAid is a go-to brand for anyone looking for reliable, efficient, smart countertop appliances.
As a manufacturer of a wide range of electrical appliances designed to make your kitchen function better, KitchenAid appliances are sure to add the convenience you need to make cooking a pleasure.
The massive selection of products available from this trusted supplier of appliances and kitchen appliance suits can make deciding on an optimal collection rather taxing.
After all, there is a huge variety waiting. Read on to learn about both product ranges. We are breaking down the differences between KitchenAid Architect vs. Artisan.
KitchenAid Architect vs. Artisan Comparison
| | | |
| --- | --- | --- |
| | KitchenAid Architect | KitchenAid Artisan |
| Design | Traditional Stainless Steel | Modern Stainless Steel |
| Bowl | Glass Bowl With Handle | Polished Stainless Steel Bowl With Handle |
| Head Style | Tilted-Head | Tilted-Head |
| Capacity | 5-Quart | 5-Quart |
| Features | 325 Watt Motor, 59-Point Planetary Mixing Action, 10 Speeds, 15 Accessories | 325 Watt Motor, 59-Point Planetary Mixing Action, 10 Speeds, 15 Accessories |
| Best Uses | Dough, Pastry, Smooth, Medium Density Blends | Dough, Pastry, Meat, High-Density Blends |
An Overview Of KitchenAid Architect vs. Artisan
Here's a comprehensive overview of all the defining differences between the KitchenAid Architect vs. Artisan. Each stands as a high-quality stand mixer, with both recognized among the best stand mixers available.
Architect Series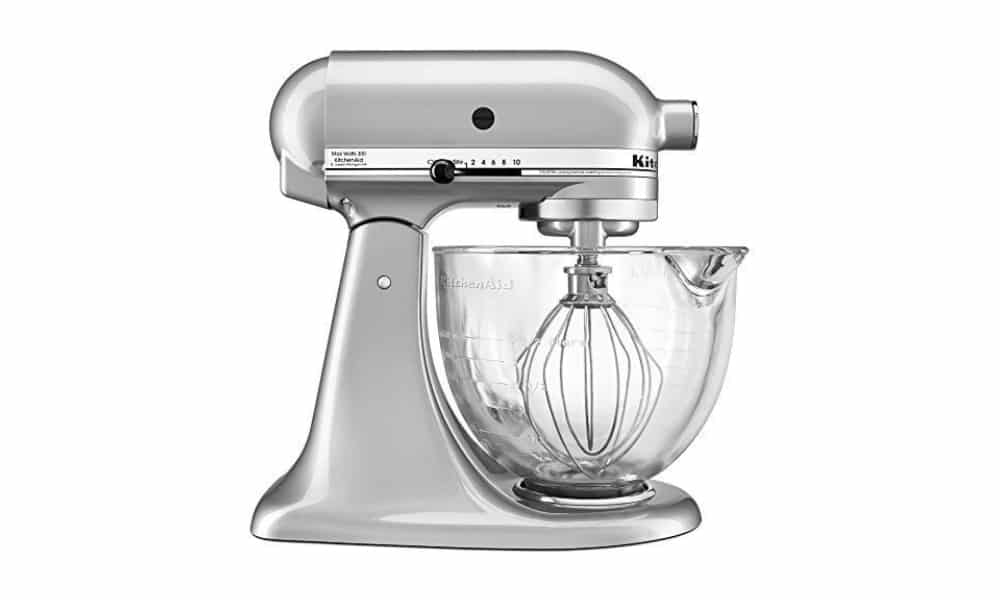 The KitchenAid Architect series may be the exact collection you're looking for to add style and time-saving functionality to your contemporary kitchen.
The timeless stainless-steel design and metallic finish ensure this stylish stand mixer will perfectly match any metal or modern appliances you may have.
The old-fashioned side-slider gives your mixer a vintage look, fusing sensible design with practical, useful utility value.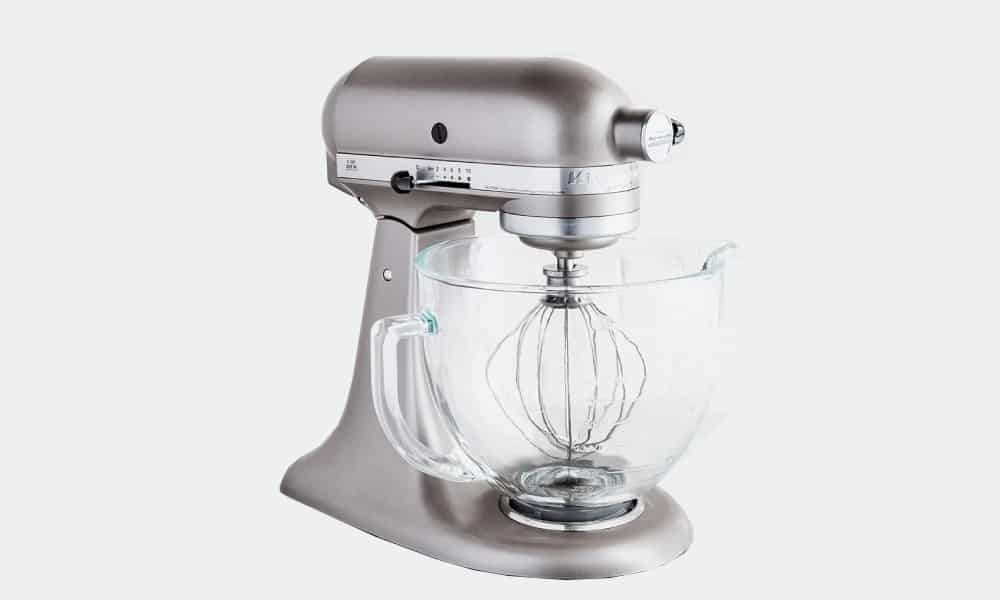 Out of these two stand mixers, the Architect has a more traditional look. It is made from stainless steel and comes in chrome silver featuring a 325-watt motor.
This makes it more powerful than the KitchenAid Classic's 250 watts, exactly on par with the Artisan, and slightly weaker than the Pro 600 or 620's 575 watts. It features a non-hinged hub cover and is extremely lightweight.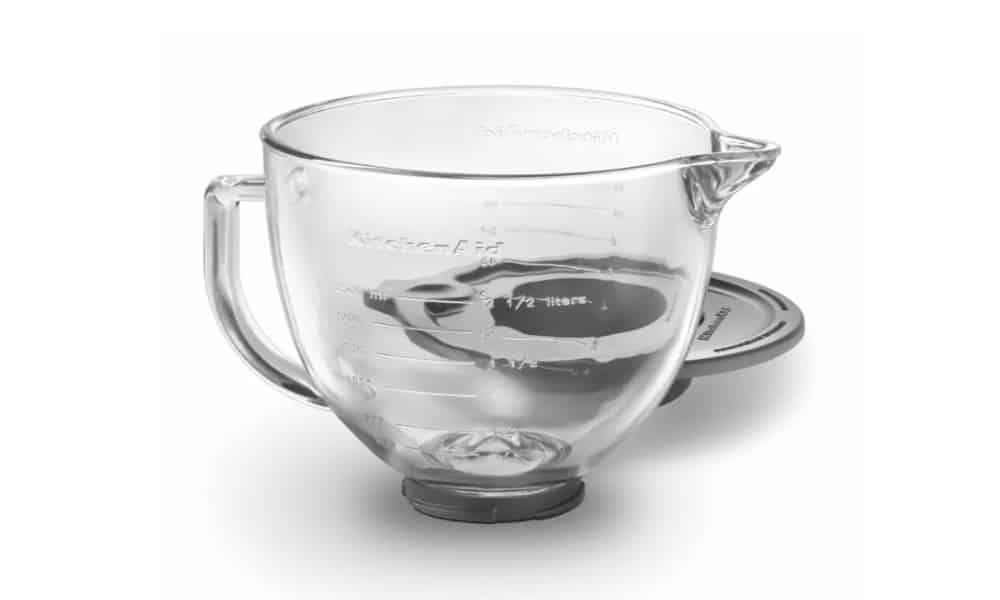 KitchenAid's Architect stand mixer comes with a dishwasher-safe glass bowl matching the classic-kitchen look.
KitchenAid has fitted the Architect with a tilted head that allows you to change ingredients and fit optional accessories with ease. It's far more efficient than fixed head mechanisms.
After raising it easily, simply clip the head out to remove the bowl and then lock it back into place when you're done.
The Architect and Artisan stand mixers both have a 5-quart capacity equating to 20 cups of flour.
That's enough to mix up enough dough for 9 dozen cookies, two loaves of bread, or 7 pounds of mashed potatoes.
The main feature that's different from the Artisan is the Architect stand mixer's glass bowl with a fitted handle.
Despite being durable, stainless steel is the safer, longer-lasting option due to being less susceptible to damage.
You have the choice of 15 different mixer attachments to pick from, and fitting each accessory is effortless.
With ten speeds and direct drive transmission, this is an appliance that'll be able to mix anything, and you're given a one-piece pour shield to prevent spillage
It is important to keep in mind that the KitchenAid Architect's glass bowl will stay colder for longer which is of particular interest to bakers.
It's the better bowl type for those who work with batters and pastry dough primarily.
Artisan Series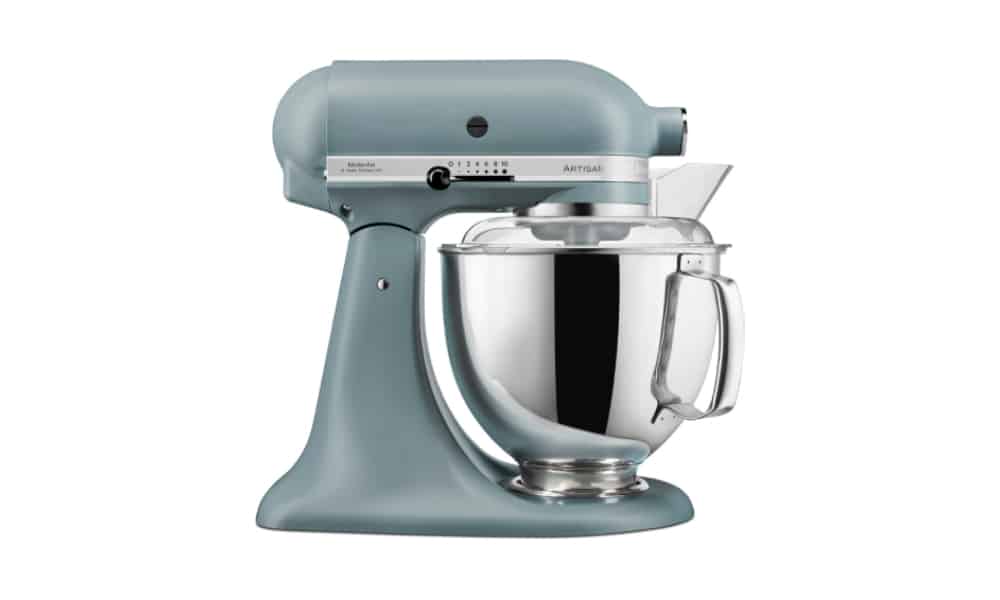 The KitchenAid Artisan series is the latest addition to KitchenAid's reliable range of appliances.
Offered in a broader range of colors and coming with a range of enhanced features like a handle on the mixing bowl, Artisan stand mixers put a spin on the style of your classic mixer.
Let's take a closer look at the primary defining features of this outstanding appliance.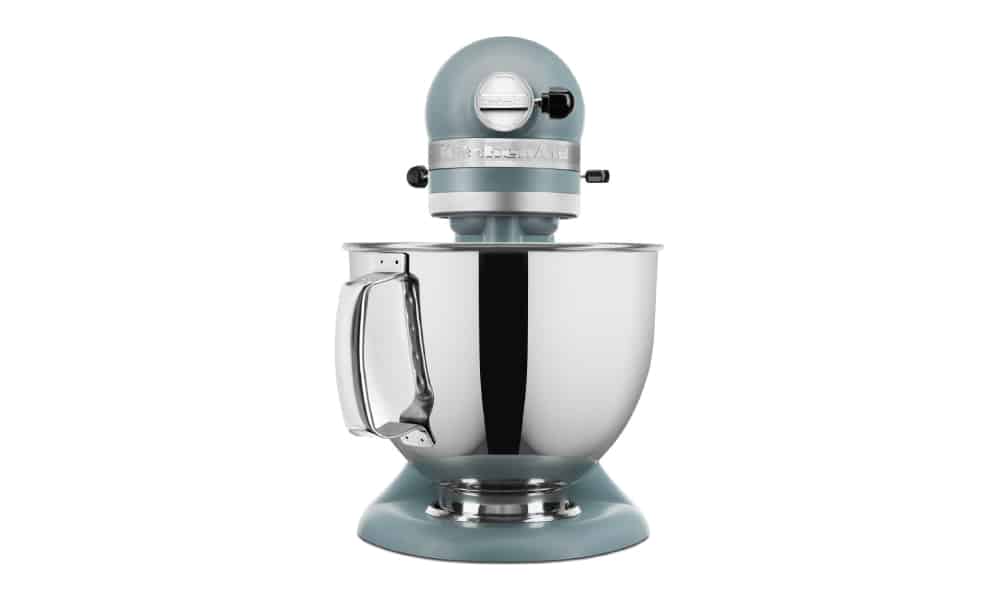 KitchenAid's Artisan stand mixers are some of the most trusted appliances around. There are no less than 27 stylish colors to pick from which guarantees there's a style to match your kitchen and personality.
Just like the Architect, your stand mixer is driven by a 325-watt motor. You will also find a similar non-hinged hub cover, compact lightweight design, and mixing performance you can rely on.
Bowl Type
Instead of a glass bowl, the KitchenAid Artisan has a stainless-steel dishwasher-safe mixing bowl.
Just like the Artisan and all other stand mixers in KichenAid's range, the Artisan comes with a tilted head mechanism.
KitchenAid's mixer attachments let you use your mixer for far more than baking alone. Fitting accessories couldn't be easier, and removing the bowl is quick and effortless.
You get an equal 5-quart (20 cups) capacity from both the Artisan and Architect stand mixers.
At 5 quarts, you've got enough capacity to prepare a double layer cake's batter or to whip up a pound and a half's worth of burger patties using the choice of mincemeat and essential other ingredients.
That's eight burgers or more in a single go.
The primary defining difference of the KitchenAid Artisan is the polished stainless steel bowl with a comfortable handle.
There are fifteen attachments and direct drive transmission running ten speeds to pick from, just like the Architect.
Both stand mixers come with a coated flat beater, coated dough hook, a six-wire whip, and a single-piece pouring shield.
You can do anything with the KitchenAid Artisan that you can do with the Architect.
However, the stainless steel bowl's heat retention means that you'll need to be slightly more careful when working with heat-sensitive mixtures.
For example, making puff pastry that needs to stay cold would be a little easier with the Architect.
Total stainless steel composition also means that the Artisan is more versatile than the Architect, handling the tough consistency of working with meat for patties and other stodgy, normally savory blends.
Need A Stronger Tilt-Head Stand Mixer?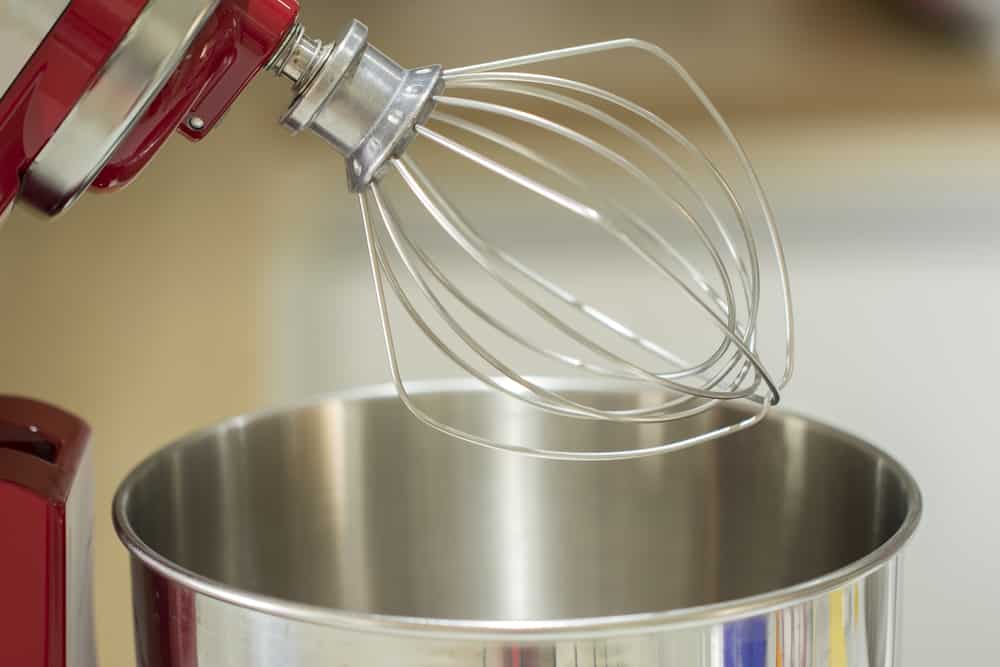 If you grind meat frequently or work with very heavy dough mixes, then you may need something more powerful than both the Architect and Artisan.
In this case, the KitchenAid Pro 600 and 620 are your best options. Both are driven by a 575-watt motor which means that there'll be no straining the motor no matter what you're working with.
Professional stand mixers have 67-point planetary mixing action instead of the standard 59-point provided by the Architect and Artisan.
The dough hook is also improved, featuring a burnished power-knead spiral design.
The Bottom Line – Which Is The Best Between KitchenAid Architect vs. Artisan?
There may be differences between these two outstanding products, but KitchenAid has proven its quality through both designs.
We hope that this article has helped you decide a winner between the KitchenAid Architect vs. Artisan. Both will let you mix up anything that you need in minutes, granting years of reliable service.
Don't forget that bowls are available separately so if you do decide on the Artisan but prefer glass, it is an option. KitchenAid attachments are also universal and interchangeable between units.
Many consider these two famous contenders to be the very best tilt-head mixers available to the home chef. Now that you know the differences, which is your favorite?