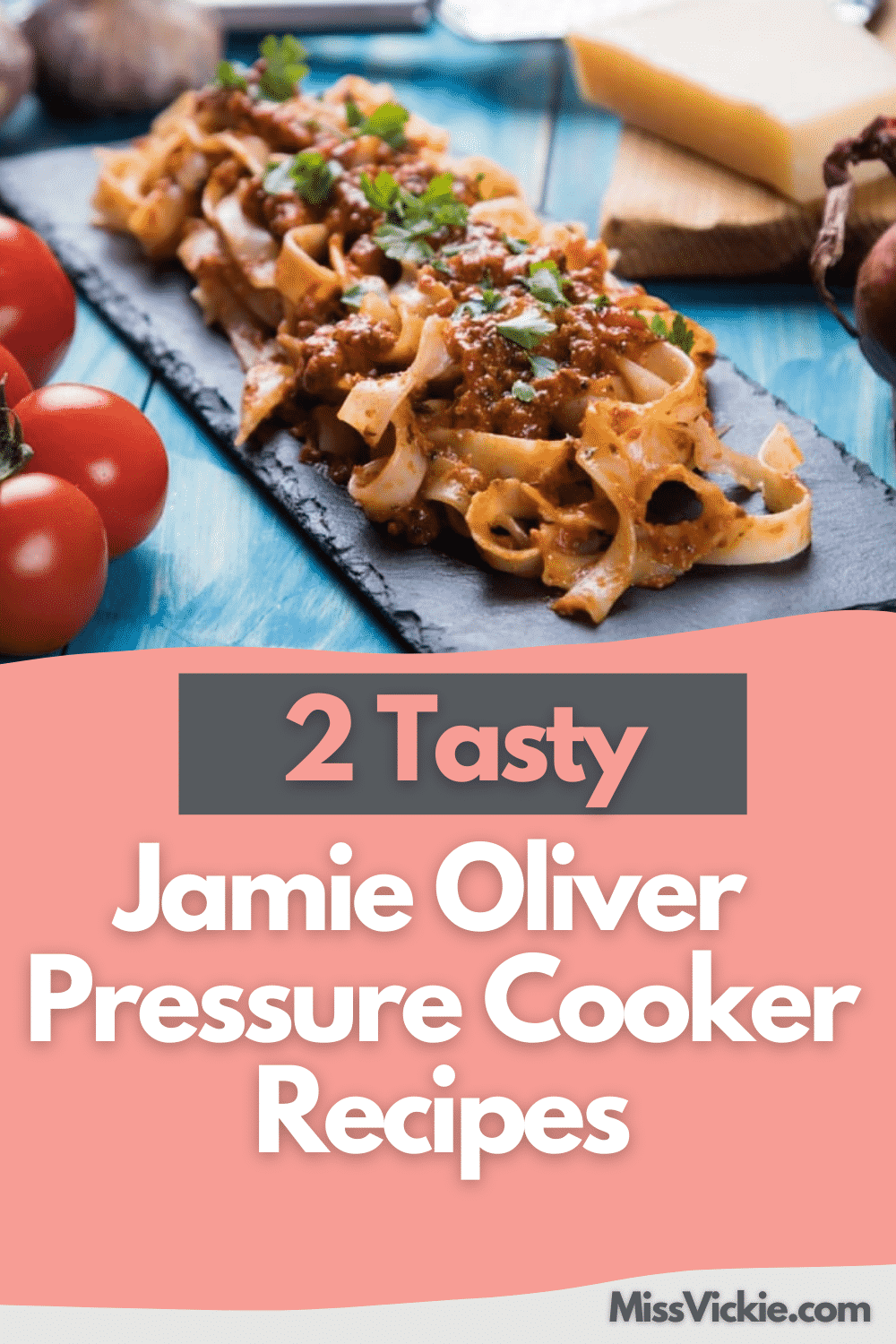 Jamie Oliver Pressure Cooker Recipes
Jamie Oliver is well known for his culinary prowess and his varied, delicious and hearty recipes. The following are 2 delicious Jamie Oliver recipes that you can cook right in your pressure cooker! None of the hassle—and all of the taste.
1. Brisket with Wine and Shallots
This incredible dish is richly flavored with stunning beef brisket, wine, and shallots for a perfect flavor combination that will have you asking for seconds.
Ingredients
1.5kg beef brisket
1 cup red wine
3 Tbsp. olive oil
1 whole nutmeg – for grating
10 to 12 shallots – peeled
5 cloves garlic – peeled
3 tomatoes – chopped
1 Tbsp. tomato puree
1 stick cinnamon
2 bay leaves
1 Tbsp. red wine vinegar
1/4 cup black olives
1 tsp oregano
Instructions
First, turn your pressure cooker on sauté and add in oil.
Then, add your beef brisket to the cooker and cook until it is well browned on every side.
Set aside, while keeping the pressure cooker on sauté mode.
Now, add in your garlic and shallots and cook them until they are soft. This will take about 10 minutes.
Once softened, grate your nutmeg, then add every ingredient on the list except your set aside brisket.
Add half a cup of water to the pressure cooker, and stir; the mixture will begin to thicken.
Once it does, add your brisket back in the pressure cooker.
Lock the lid and cook on low heat for 1 hour and 15 minutes of cooking time.
Let the steam release naturally, and then let rest for about 10 minutes.
Remove your brisket and then shred it with 2 forks.
Serve with the sauce from the pressure cooker for added flavor and moistness.
2. Pappardelle With Beef Ragu
This classic pasta dish combines flat pappardelle noodles with a delicious beef ragu that is warm, satisfying and perfect for any lunch or dinner.
Ingredients
Chuck roast – around 2 lbs.
1 lb. pappardelle pasta
3 Tbsp. olive oil
1 cup Parmigiano-Reggiano or Parmesan cheese – grated
2 celery stalks – sliced thickly
1 whole carrot – sliced thickly
1 red onion – chopped
1/2 Tbsp. orange zest
3 cloves garlic – chopped
1 can cherry tomatoes
2 cups wine – any type
2 Tbsp. butter or margarine
Instructions
Turn your pressure cooker on medium-high heat and add in your olive oil.
Then, cook your beef until it is browned on all sides.
Add your onion, carrot, celery, and garlic; turn your pressure cooker on sauté mode and cook for about 5 minutes or until the vegetables are soft.
Now, add your wine and simmer for about 15 minutes.
Add in the can of tomatoes with juices; then fill half the can with water and add that to the pressure cooker mixture.
Lock your lid and cook on medium; follow the manufacturer's instructions to bring the cooker to a simmer.
Cook on Low for about 45 minutes.
While your beef is cooking, bring a pot of water to a boil. Cook your pappardelle in the boiling water; once cooked, drain, and then return to pot and add butter and half of your cheese. Mix until melted.
Release pressure cooker steam manually after a cooking time of about 45 minutes.
Shred beef and vegetables.
To serve, place cooked pasta noodles into bowls and spoon your beef ragu over time. Garnish with a small pinch of orange zest and additional cheese.
Related Video: