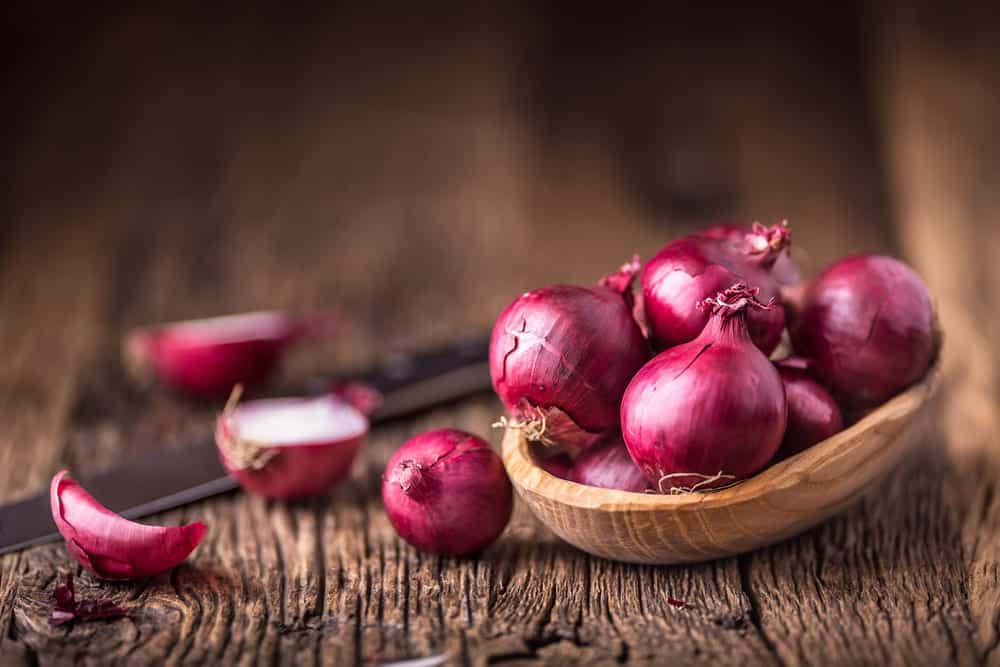 The people of every country have their own cooking styles. There are also certain dishes that were created with the palate of the local people in mind.
As such, the ingredients in these recipes are things that the locals can find in the market easily. But these ingredients may not be as common in foreign countries.
If you are from Southeast Asia, you would know how important onions are to every recipe. Even a basic meal cannot be prepared in countries like India and Pakistan without onions. There are multiple varieties of onions and out of all of them, red onion is the most popular one.
However, other varieties are preferred in certain countries. If you can't find red onions for making an Indian recipe, you can try one of its substitutes.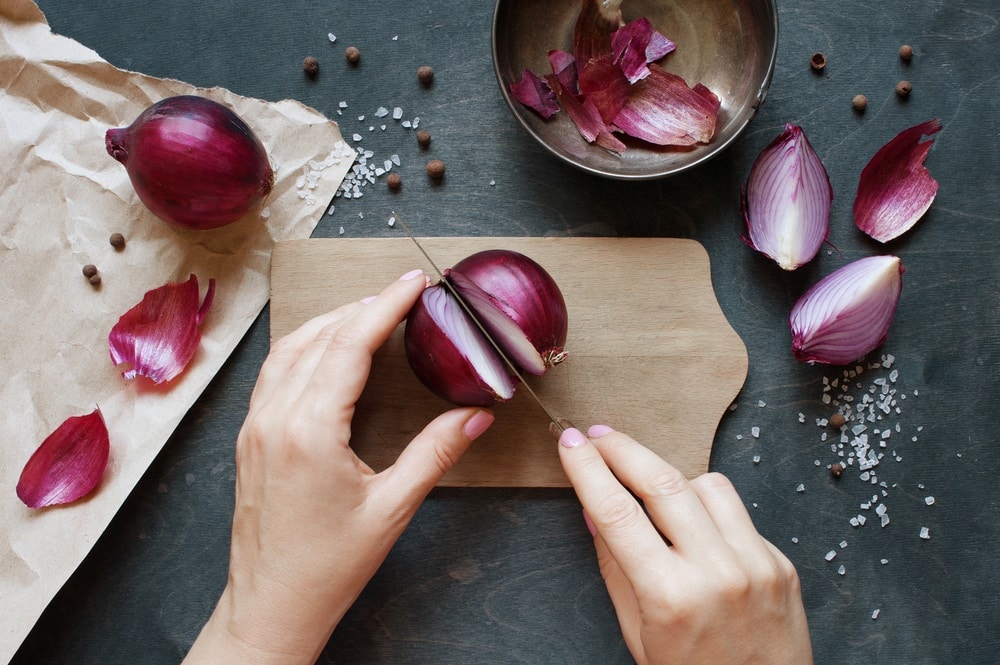 Substitutes For Red Onion
Red onions are famous for their reddish flesh with deep purple skin. When cooked, red onions will have a similar flavor as cooked yellow onions. Red onions have a deep color which makes them a suitable addition to salads and other recipes for adding a pop of color.
Red onions are widely used in culinary arts. In addition, its skin is often used for dyeing purposes. Red onions have a medium to large size with a sharp flavor. Generally, red onions are consumed raw, cooked with other foods, and grilled. These onions can be easily found throughout the year.
But if you are thinking of making an Indian recipe and have run out of red onions, you can check out some of its substitutes. With most substitutes, you wouldn't even know the difference.
1. Yellow Onions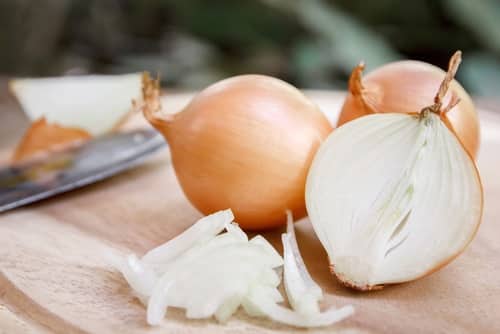 Yellow onions are also known as brown onions. These are dry onions and have a strong flavor. These onions have slightly yellow and white flesh. Some of them can also be greenish-white.
These onions have a pale brown or golden yellow color with paper-like skin. There are different varieties of yellow onions out there, and all of them are suitable for replacing red onions.
Like all other varieties of onions, yellow onions are available around the year. As far as the flavor is concerned, yellow onions have the signature rich onion flavor and are great for soups, braises, and stews.
In addition, they can be used in sauteed dishes. Yellow onions can be caramelized and lead to a sweet and sticky texture.
2. White Onion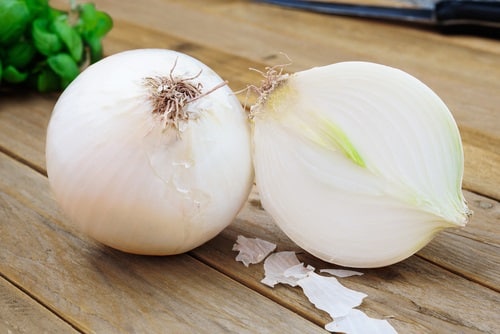 White onions are milder as compared to other types of onions. This is why white onions will be the perfect addition to sandwiches and salads. They are also great for eating raw since they have a mild flavor.
When soaked in water, the flavor will be on the sweeter side. With the less sharp flavor profile, you will need to add more white onions to the recipe when substituting red onions.
Although there are multiple substitutes for red onions, it is important to know the taste difference in order to get the right taste.
The sharp flavor of red onion is important for the recipes, which is why your substitute must also have the same taste. So, if you have a mild substitute, you can add more of it to the recipe to get the desired taste.
3. Onion Juice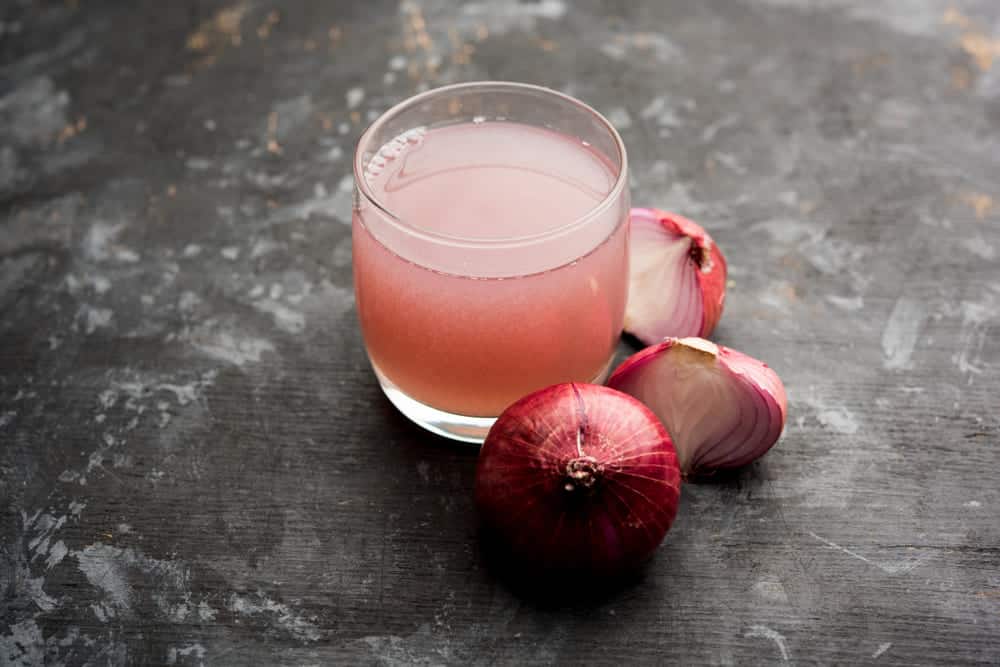 If you don't have any type of onions, you can always opt for onion juice. In addition to onion juice, onion powder and onion flakes can also be used. As far as onion juice is concerned, it can easily replace chopped red onions.
Onion juice is easily available in grocery stores. However, the juice or powder will have a stronger flavor, so add them in moderate quantities.
Grocery stores are a great place to find substitutes for red onions. If you are scared to use onion juice in your recipe because of its strong flavor, you can also buy pre-chopped onions instead. In short, if you don't have red onions, a trip to the grocery store can help you find some good substitutes.
4. Leeks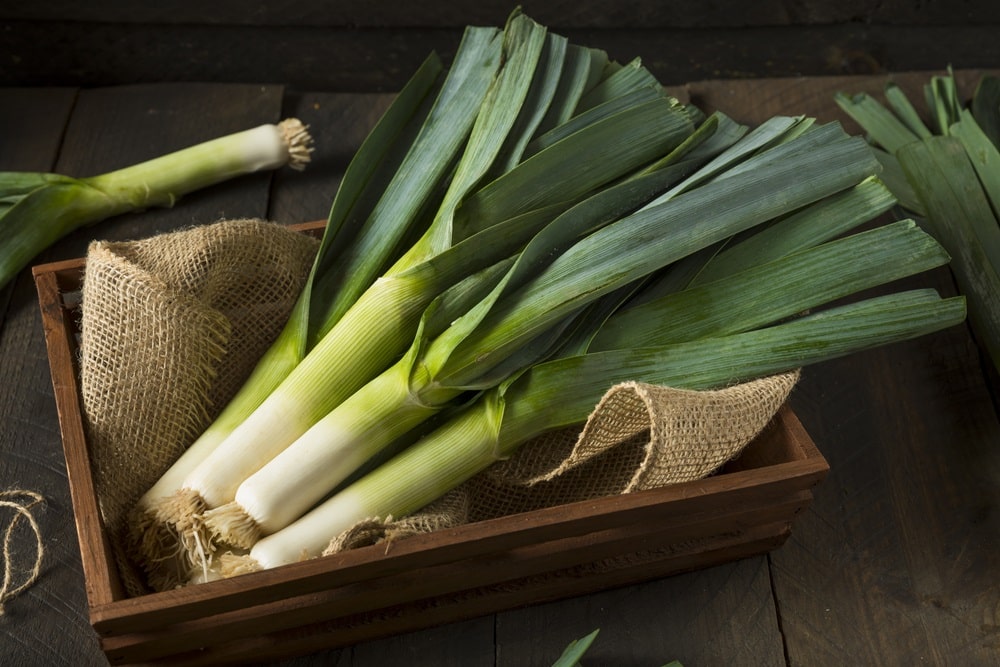 If you don't have red onions, you can also use a non-onion substitute for your recipe. Leek is the best substitute in this category. For this purpose, you should finely cut and chop the leeks.
Leeks have a dense and firm texture as compared to onions. The flavor of leeks is also milder as compared to red onions. But if you need to replace raw red onions, then leeks would do the trick.
Using a non-onion substitute for red onions can be tricky. You may not get the right flavor if the dish requires you to cook red onions in oil. Some substitutes will work if you need uncooked onions for the recipe. But if you need to cook the ingredient, it is better to choose one of the onions as a substitute.
5. Chives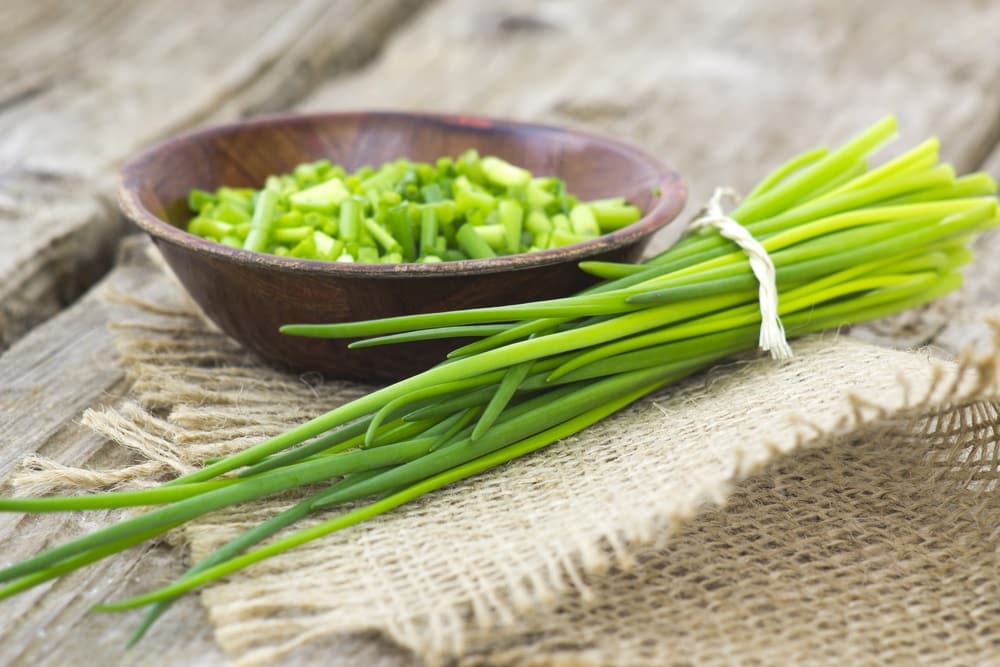 For everyone who wants to replicate the complex flavor of red onions, they can opt for chopped chives. Chives can be added to the recipe after cooking (for garnishing or presentation purposes).
It can replace onions in sauces. In addition, everyone loves the amazing flavor of chives in quiche and frittatas.
However, just like leeks, chives can only replace red onions if the dish doesn't require you to cook them. Chives will taste good if you add them to the dish at the end. They can also be added to salads and sandwiches instead of red onions if needed.
6. Green Onions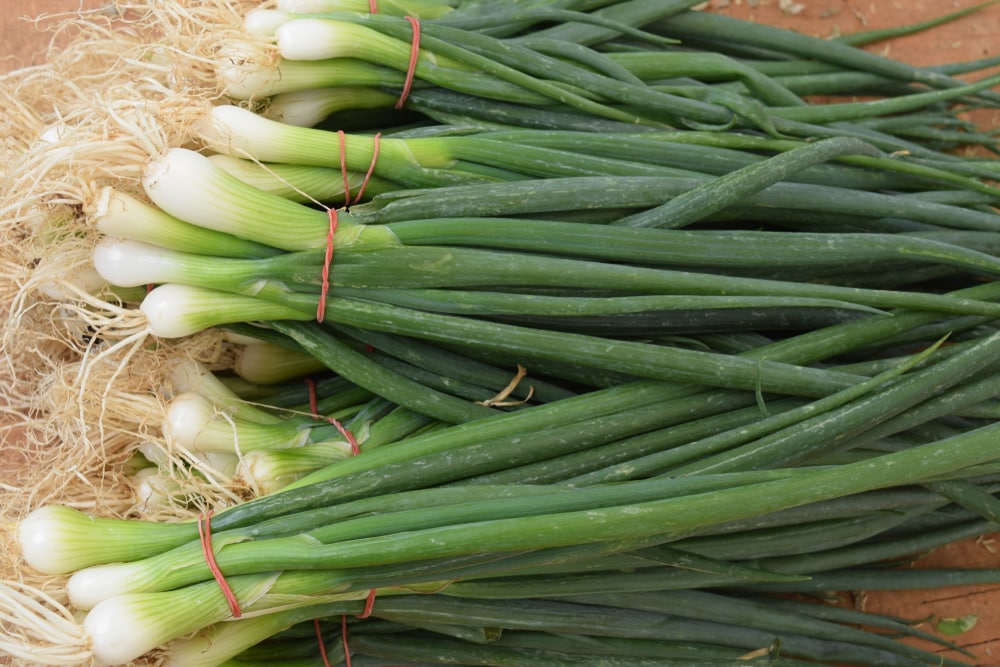 Green onions are also known as scallions and can be added to dishes as a substitute for red onions. Green onions have a fresher and milder flavor as compared to red onions. However, they can still replace red onions in the majority of recipes.
These onions can be chopped and added to the dish before serving. Also, the sharp and fresh flavor is ideal for raw consumption. On top of everything, green onions have thick leaves, which means stalks and bulbs can be used.
Green onions are the favorite onions of many people due to their refreshing taste. They can be added to omelets and sandwiches. They can also be used in fried rice.
They are the ideal option for people who don't like the strong flavor of red onions. However, if you don't use an adequate amount of green onions, your dish might not end up tasting right.
7. Celery
When choosing a substitute, it is also important to consider the kind of flavor you want. For instance, if you are not a huge fan of the sharp flavor of red onions, you should choose the substitute accordingly.
If you want to add the underlying flavor of red onions to stews and soups, celery will do the job for you. Also, it can be added to stocks and slow-cooking recipes. You can use the 1:1 ratio for replacing red onions. It is an aromatic vegetable, hence a fine addition to recipes.
One of the reasons why celery is such a great substitute for red onions is that it can not only be added to recipes that don't require any cooking but it also works well in slow-cooking recipes.
So, as long as you don't require the strong and sharp flavor of red onions, you can count on celery to help you prepare a dish.
Bottom Line
Using substitutes for ingredients is not something uncommon. Just because you don't have something at home or at your local grocery store doesn't mean you can't cook the dish of your choice.
If you want to prepare delicious Southeast Asian meals, you cannot proceed until you have red onions, garlic, and ginger. But if you are all out of red onions, you can try one of the substitutes mentioned above.
There is a high chance that you will have one of these ingredients in your kitchen already, so you won't have to make a trip to the grocery store. Try one of the substitutes mentioned above and see how your dish turns out.