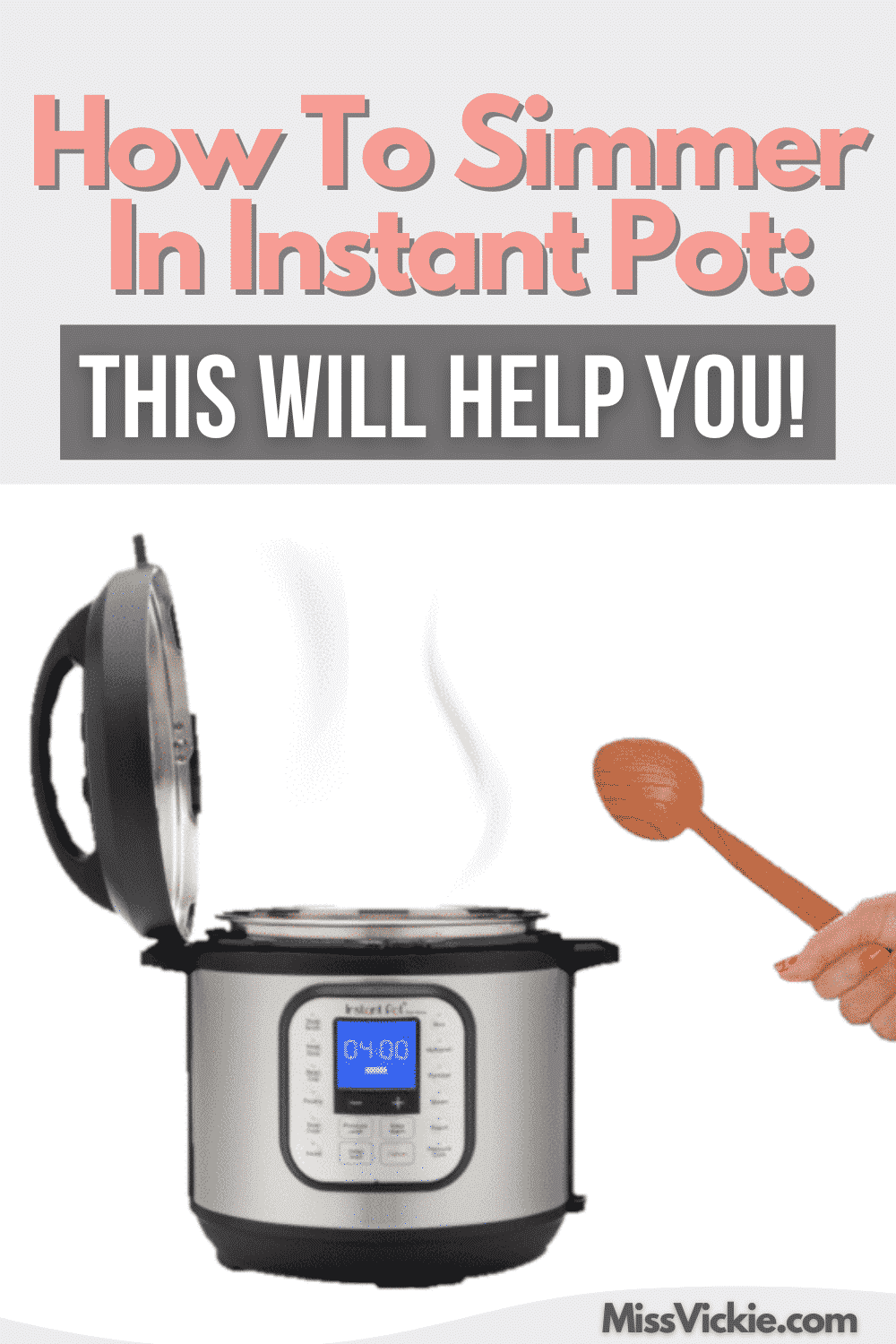 While an Instant Pot is essentially a pressure cooker designed to cook foods quickly at high temperatures, thanks to its many settings and functions, you can also use it to simmer food gently. We'll tell you the tricks here, so read on and learn just how versatile your Instant Pot can be.
Defining a "simmer."
We create amazing recipes. Gain FREE access to Miss Vickie's special recipes.
We won't send you spam. Unsubscribe at any time.
A simmer can be defined as a very gentle, slow boil where the liquid forms bubbles that gently burst on the surface. Simmering is a wet cooking method whereby the food is covered in a liquid such as a stock at a temperature a little lower than the boiling point of water.
The correct temperature range for simmering food in an Instant Pot is around 180 to 205 degrees Fahrenheit (85 to 96 degrees Celsius). We simmer foods to tenderize them and to prevent delicate foods from being damaged and broken up.
Can I simmer food in an Instant Pot?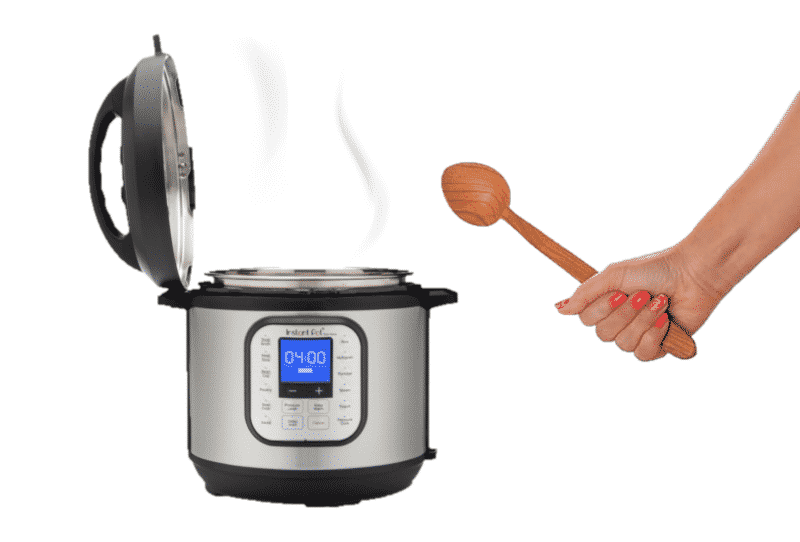 Yes, while your Instant Pot is primarily designed for fast, hot cooking, it is possible to simmer in it. Some commonly simmered food is cheaper meat cuts, vegetables, rice, stocks, and soups.
In addition, simmering is excellent for infusing the flavors of herbs or spices into food, such as with a curry. Let's have a look at some of the pre-set functions on an Instant Pot before selecting one to simmer with.
A few Instant Pot pre-set functions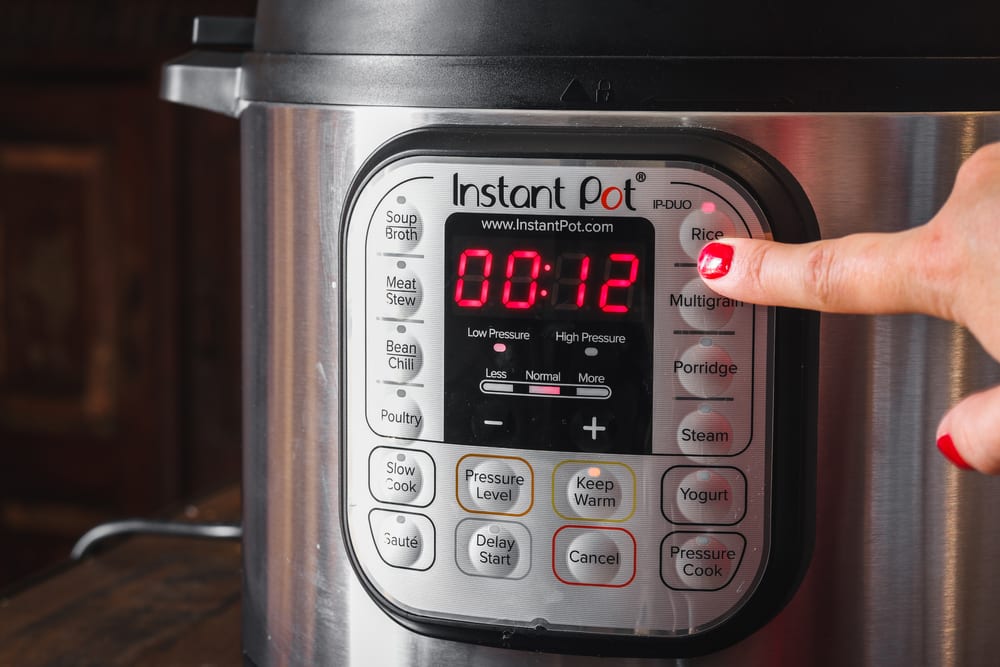 | | |
| --- | --- |
| Pre-set Buttons | Function |
| Pressure cook/manual | You will probably use this setting more than the others. This is the standard fast, hot, pressure cook function. You will need the pressure cook lid for this one. |
| Soup/broth | Here's one you can use to simmer. It brings soups and stocks to a gentle simmer, producing a clear result which is perfect for consommé. If you're simmering soups without meat in, use the "Less" mode. If your soup contains meat or you are making bone broth, use the "Normal" mode. However, keep reading as we have a better option coming up. |
| Meat/stew | Nope, no simmering here. This is for big cuts of meat that you want to cook at high pressure, such as pot roasts. |
| Bean/chili | Again, not a simmer function. |
| Cake | Well, you're not going to simmer a cake, are you? However, using the "Less" mode here will give you a light, moist cake, while the "Normal" mode will produce a delicious, dense, moist fruitcake, for example. |
| Slow Cook | Here's a simmer one…you can use the "Less" mode to simulate an 8-hour slow cooker setting, "Normal" for a 6-hour setting. "More" would emulate a 4-hour slow cooker setting and wouldn't count as simmering. |
| Sauté | Bingo! Sautéing is done without the lid and is used to brown foods before simmering or pressure cooking. However, as we've detailed below, you can also use this function with the glass lid to simmer food on the "Low" setting. This is your go-to simmer pre-set option. |
How To Simmer In Your Instant Pot
To attain a simmer, you need to use the glass lid and not the pressure cooker lid. The glass lid is provided for slow cooking, which is what simmering is. You will use the sauté function and set the temperature to "Low."
This Low setting on the sauté function will keep the temperature of the cooking liquid at 95 degrees Celsius. You should see small bubbles popping out of the liquid's surface, and there should not be much steam.
Conclusion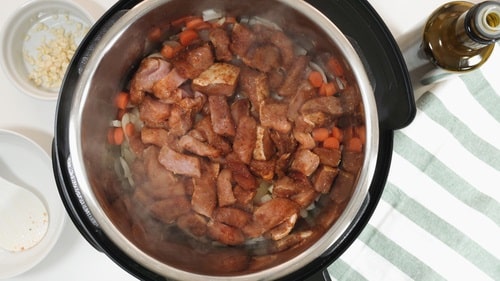 While an Instant Pot isn't primarily made for slow, low simmering, it is possible by using our workaround. Let us know how it works for you. We'd love to hear from you in the comment section.