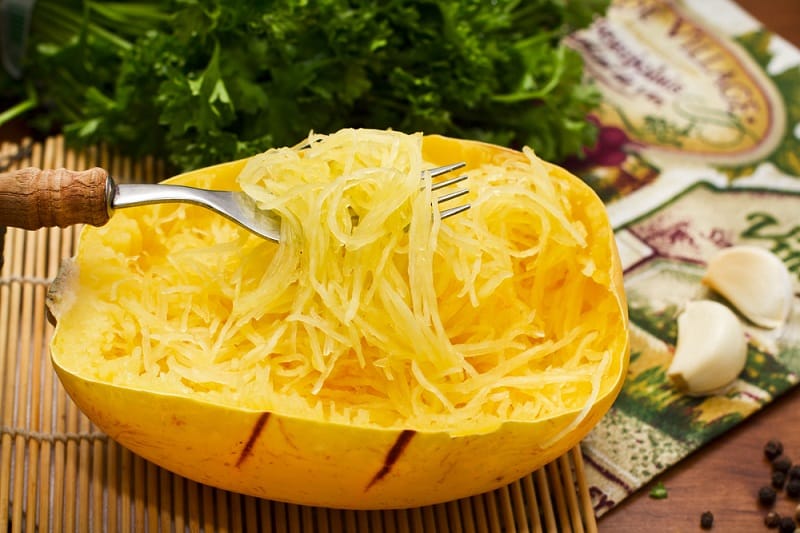 How To Cook Spaghetti Squash In A Pressure Cooker
There is a huge variety available while shopping for spaghetti squash. Spaghetti squash is available in different shapes, sizes, and colors, including ivory, yellow, and orange. It is full of nutritious values that include the highest amount of carotene, folic acid, potassium, and vitamin A. It has many health benefits. It also is a good addition to a healthy diet; thus, it can be consumed by those who are on a low calory diet and others who have diabetes or hypertension.
How spaghetti squash is beneficial for the health
Health is wealth. Eating fruits and vegetables regularly helps you to maintain your health and keep you strong. Spaghetti squash is a relatively bland vegetable, it has a mild flavor, and it can be used in making different sauces and spicy fluids. It's hydrating and not as starchy as other winter squashes, like butternut or acorn, and it's also not as sweet in flavor. So it is especially more beneficial for diabetics and patients.
Different ways to use spaghetti squash
You can cook spaghetti squash in a variety of ways, including baking, boiling, steaming, or microwaving. You can also pair it with savory seasonings to enhance flavor like cheesy spaghetti squash casserole or spaghetti squash enchilada boats. Both children and adults love to eat spaghetti. The easiest way to cook spaghetti squash is in a pressure cooker. It is not only less time-taking but also easy to make. You can make tasty and delicious spaghetti in less time and an easy manner. Using a pressure cooker to make spaghetti is so easy that it will give you properly cooked and delightful spaghetti squash in just 7 minutes.
Ingredients required
You only need the two ingredients; spaghetti squash (about 3 pounds or as you need) and 1 cup of water.
Procedure to follow
First, cut the squash into slices with the help of a knife. You can cook the spaghetti squash whole if you want to after cutting them vertically. Slicing makes them cook faster and easier, and you can also scrape the seeds out easily. Scoop the seeds out after the squash is cooked. Place the sliced spaghetti in the pressure cooker with a cup of water in it — cook the spaghetti for 15 minutes on high pressure. You can increase the time of cooking according to the quantity of squash. If the quantity of squash inside the pressure cooker is more, increase the time of cook to about three more minutes or as per required. When the squash is cooked, the best practice is to let the pressure release naturally for almost 8-10 minutes. And then, let out the rest of the pressure using the quick-release method. You can use heat-proof oven mitts to remove the squash from the pressure cooker. Make sure that it is fully cooked, tender, but not mushy. Let the squash cool slightly and serve it. There is also a possibility of water getting inside the squash, therefore you can always strain it or drain the water first before presenting the squash.
Related Video: