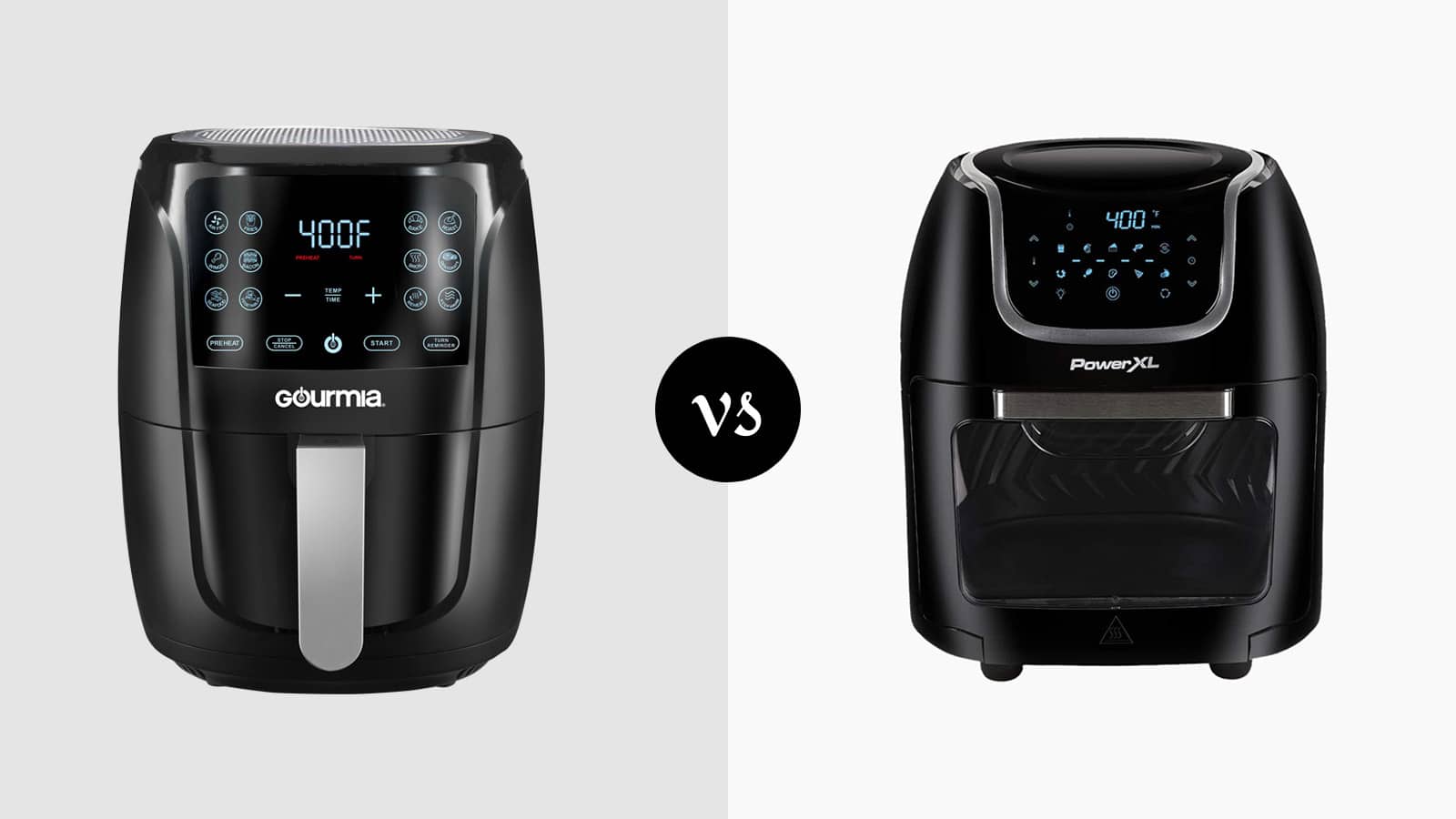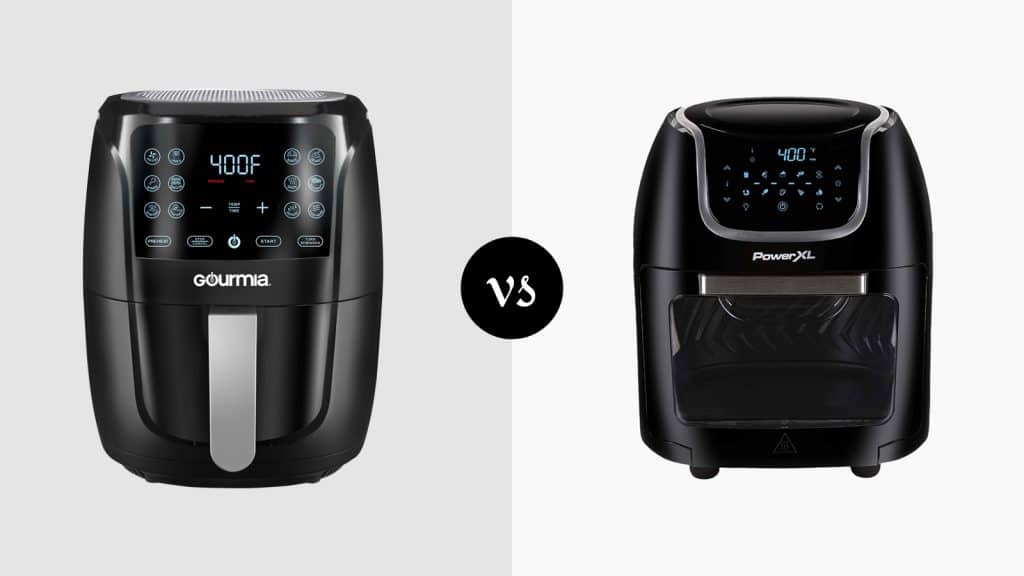 Air fryers have become a necessary modern-day appliance because it's convenient and versatile. The air fryer is integrated with diverse cooking operations, ranging from reheating to baking and roasting.
Essentially, it can fulfil your needs by cooking food with the ultimate crunch and crispiness. Two of the most popular air fryers on the market are the Gourmia and Power XL appliances. But how do these air fryers stack up to each other?
To assist you with choosing an air fryer for your needs, we've done a complete Gourmia vs Power XL comparison. You'll also learn how to choose the best air fryer out of the two so you can get the best value for money!
We create amazing recipes. Gain FREE access to Miss Vickie's special recipes.
We won't send you spam. Unsubscribe at any time.
How to Choose an Air Fryer
Before you decide on whether the Gourmia or Power XL is the better option, you must know what features to consider first. In this section, we talk about the most important specifications that make an air fryer great.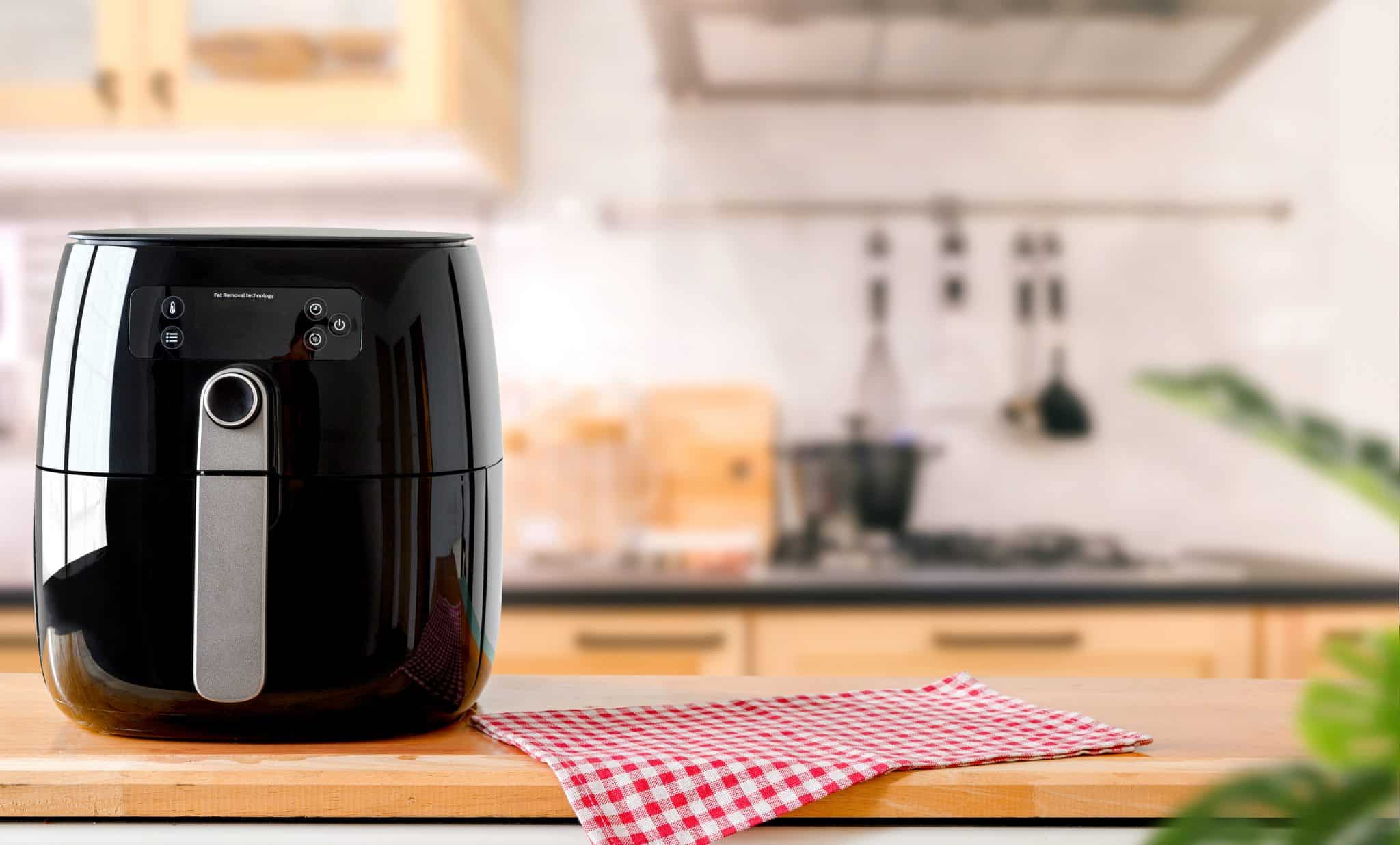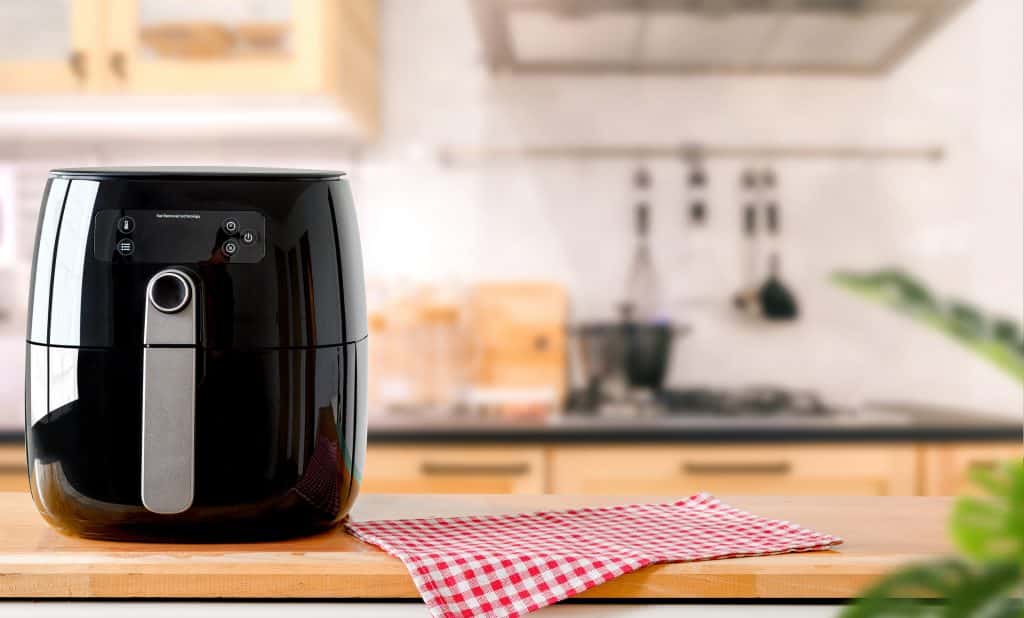 The most important feature to look at when choosing an air fryer is the food portions that can fit into the drawer. If you want to cook whole chickens or roasts then you'll need a large air fryer.
But if you simply want to make light snacks such as French fries or hamburger patties then a smaller cooking capacity will work. All air fryers will tell you how large the cooking capacity is in litres or quarters.
A standard capacity is about 3.7L or 5 quarters. But you can get bigger 6 quatre air fryers on the market.
The size of the air fryer is not the same as the cooking capacity. When you choose an air fryer you don't want a unit that's going to take up too much space on your kitchen counter.
If you live in a small apartment with minimal counter space you may want to choose a smaller unit. For bigger kitchens, you can opt for larger air fryers.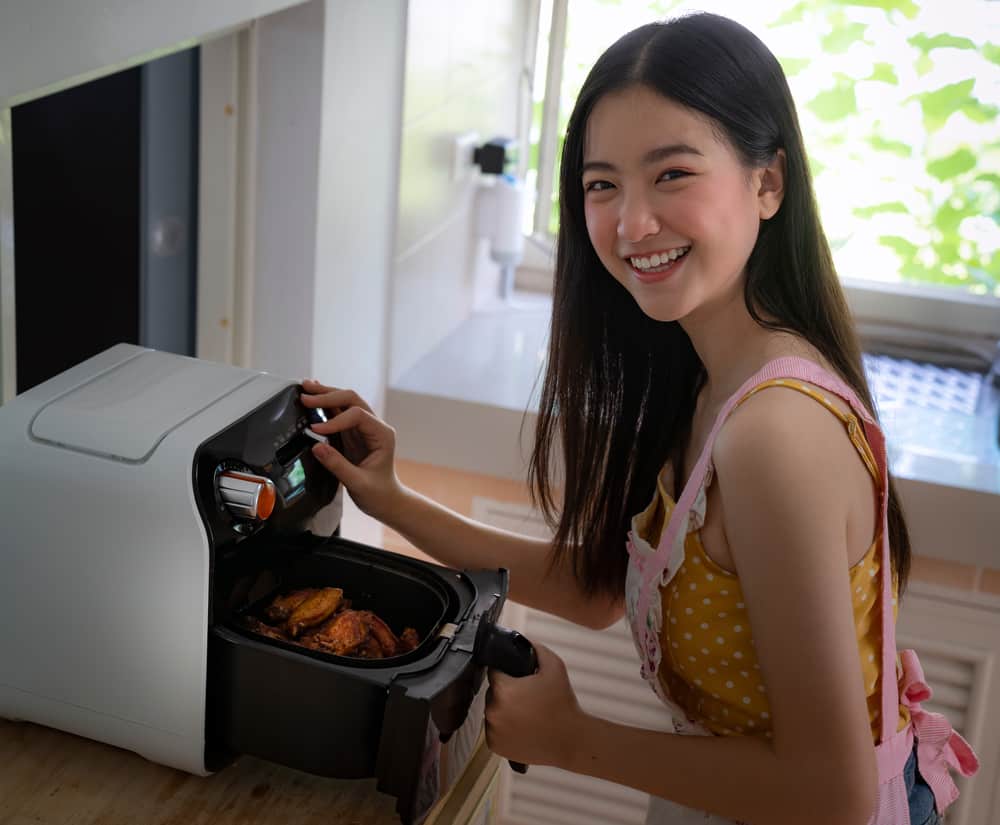 Another important consideration is the safety features on your air fryer such as an auto shutoff switch. Since air fryers can get extremely hot when cooking food they must also have a cool touch exterior.
Furthermore, your air fryer should come with a manual with standard safety precautions. Adhere to these safety standards to prevent injury or burned food.
Not all air fryers have the same features so one air fryer may have a lower temperature compared to other units. Most meats need to be cooked at a temperature of at least 400°F. So choose an air fryer that reaches temperatures that are between 390°F to 400°F.
A timer can also be a helpful feature on an air fryer so that you don't burn your food. Set the timer so that you can be notified when your food is done cooking. This helps with baked recipes or foods that can burn quickly.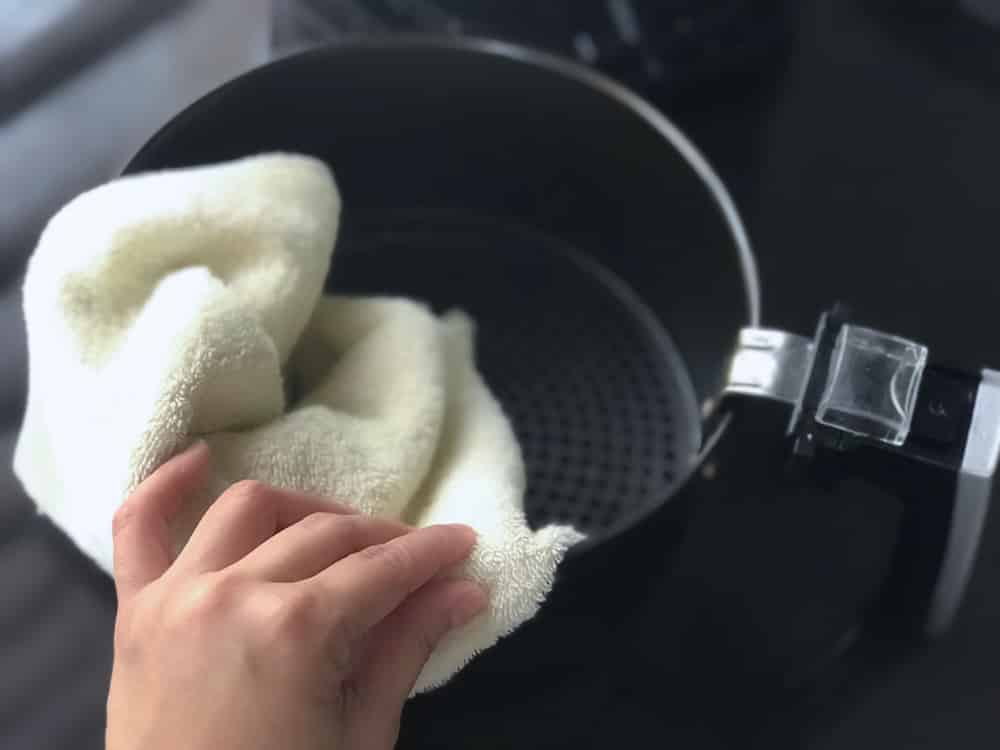 Air fryers typically come with a removable drawer, but how easy is it to clean out crumbs or oil from the drawer? Ideally, you want an air fryer that has a removable basket at the bottom that catches food and oil.
Air fryers that have baskets and drawers are easier to clean and some are even dishwasher safe.
Some air fryers come with extras such as a booklet full of delicious recipes that you can make in your new appliance. This recipe booklet will provide hundreds of ideas and the perfect temperatures and duration you should cook your meals on.
Some recipe booklets will have easy foods to make. Once you have more experience with your air fryer you can try complex recipes.
Quick Comparison Table
Gourmia Air Fryer
Power XL Air Fryer
Dimensions
18.5 x 17.56 x 15.35 inches
14.9 x 12.5 x 14.5 inches
Cooking Capacity
6 quarter
5.3 quarter
Pre-sets
8 pre-sets
7 pre-sets
Features
- Customized temperature and timer
- AeroCrisp Technology
- Automatic shut down
- Manual time
- Rapid air technology
- 1700 watts of Turbo-Cyclonic Power
- Automatic shut off
- Customizable timer
Accessories
- Cookbook
- 2 crisper trays
- Multi-purpose racks
- 4 skewers
- Pizza pan
- Baking inserts
- Cooking tongs
Gourmia vs Power XL Air Fryer
Power XL Air Fryer
First Impressions
Power XL air fryer is the ultimate appliance for fitness fanatics who want to enjoy healthy foods. The air fryer is designed with versatile and convenient features, making it a promising addition to any kitchen.
In addition, it's a durable unit and has appealing aesthetics. There are various accessories that come in the box, so you can make a variety of dishes.
What's in the Box?
This air fryer comes with a recipe booklet, which has the most mouth-watering recipes that you can try. There is a basket divider, which can be integrated into the cooking drawer to cook two things simultaneously without mixing them.
There are multiple accessories available in the box that can help upgrade the cooking experience, such as cooking tongs, pizza pan, and baking inserts.
Cooking Capacity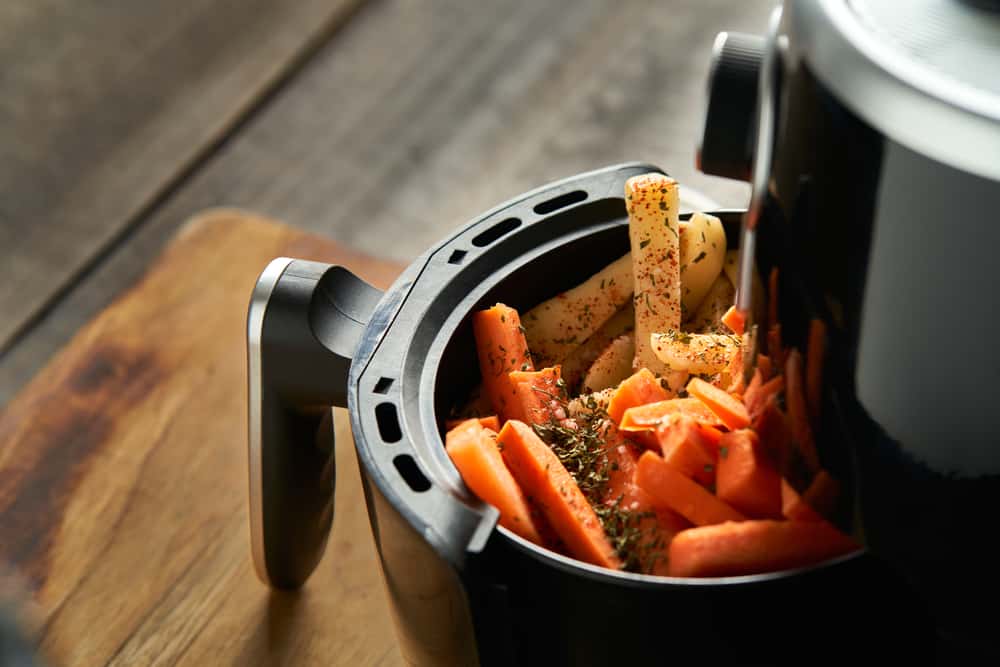 If you're looking for an air fryer with a large cooking capacity then the Power XL will be the ideal choice for you. It has a 5.3-quart basket that can cook about 5.02L of food. The food quantity is enough to feed a group of 3 to 4 people so it's ideal for a mid-sized family.
Design
The Power XL air fryer has a stunning red exterior and the best part is the sleek and compact design. Having said that, it can fit on a small kitchen counter, and its oval shape is aesthetically appealing.
The front side of the Power XL air fryer has a digital control to select and change the settings.
Functions
This air fryer has various buttons which are extremely easy to check and use with the help of a digital panel. The control panel and display on the front side have various pre-set functions such as a timer to set the cooking time, an auto shut-off function, and a temperature option.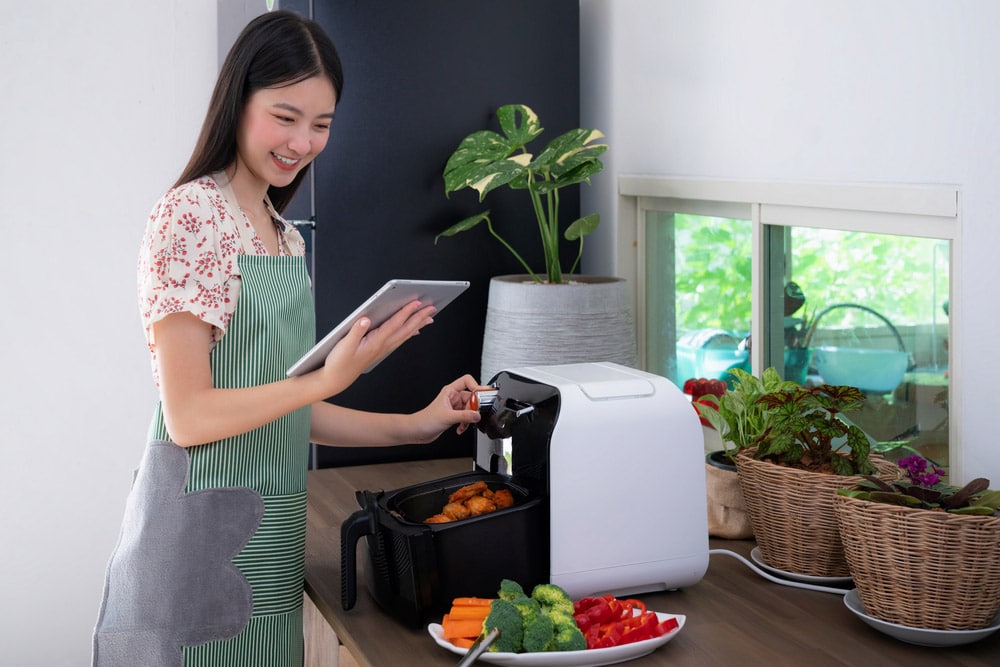 There are seven pre-set functions so you can steam, sauté, grill, air fry, bake, and roast food. To top it off, it is integrated with a heat-resistant handle, so you can easily pull out the drawer.
Maintenance
The Power XL air fryer comes with a removable draw for easy maintenance. The accessories and cooking drawer can be cleaned in the dishwasher for effortless cleaning. You can also wipe the outside of the air fryer with a damp cloth if it gets dusty.
Gourmia Air Fryer
First Impressions
Gourmia is another brand name in the air fryer market, and users have had good things to say about it. This is a great choice for people who want to cook healthy food but don't want to pay a hefty price for a unit.
Gourmia has various air fryer modems with a promising range of features to meet and exceed your cooking requirements. The six-quart air fryer is one of the most famous options – it is designed with top-notch cooking performance and appealing visuals.
What's in the Box?
This is a seven-piece air fryer unit. So when it comes down to accessories, Gourmia comes with two crisper trays, four skewers, and multi-functional racks to optimize your cooking experience.
In addition, there is a cookbook, making it a perfect option for beginners who don't know how to cook with an air fryer.
Cooking Capacity
The Gourmia is a 6-quarter air fryer which means it's significantly bigger than the Power XL. So if you have a large family or you enjoy making big roasts then the Gourmia air fryer is the ideal option.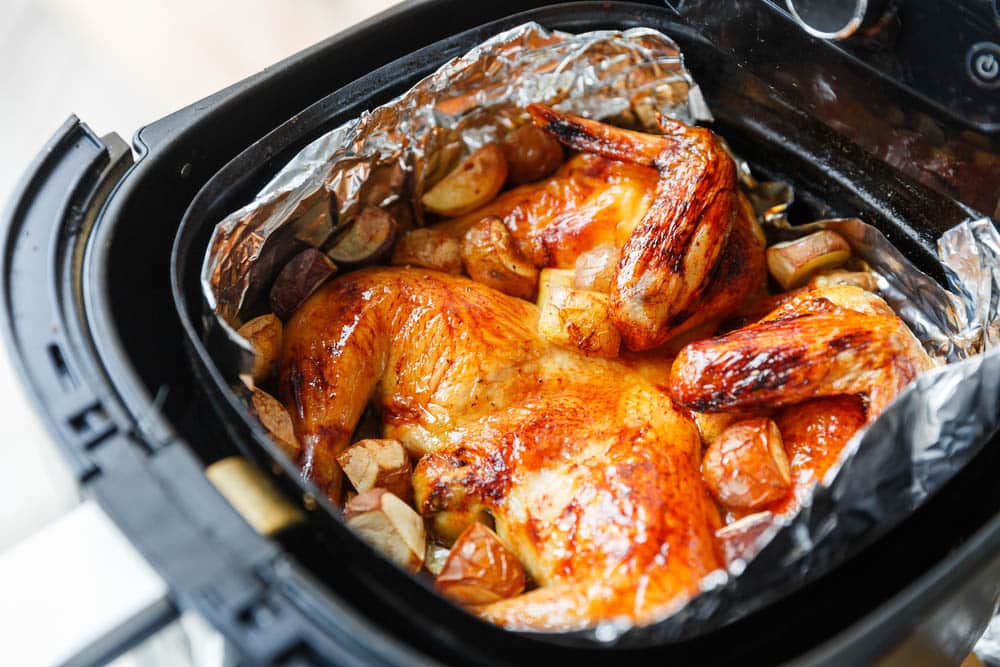 Design
The Gourmia air fryer has an impeccable design and is slightly bigger than the Power XL. This air fryer weighs around 18lbs, which means it's easy to carry around – yes, you can take it with you while traveling.
It is designed with a boxy exterior and has a classic silver and black finish. It's integrated with a digital control on the front side to select your desired settings.
Functions
The cooking functions can be easily selected from the control panel, and you can also customize the cooking pre-set to make it suitable for different types of food. There are eight pre-sets, so you can cook foods such as chicken, shrimp, cupcakes, and pizza.
You can customize the timer and temperature, and you will be able to check the current temperature in the centre of the display screen.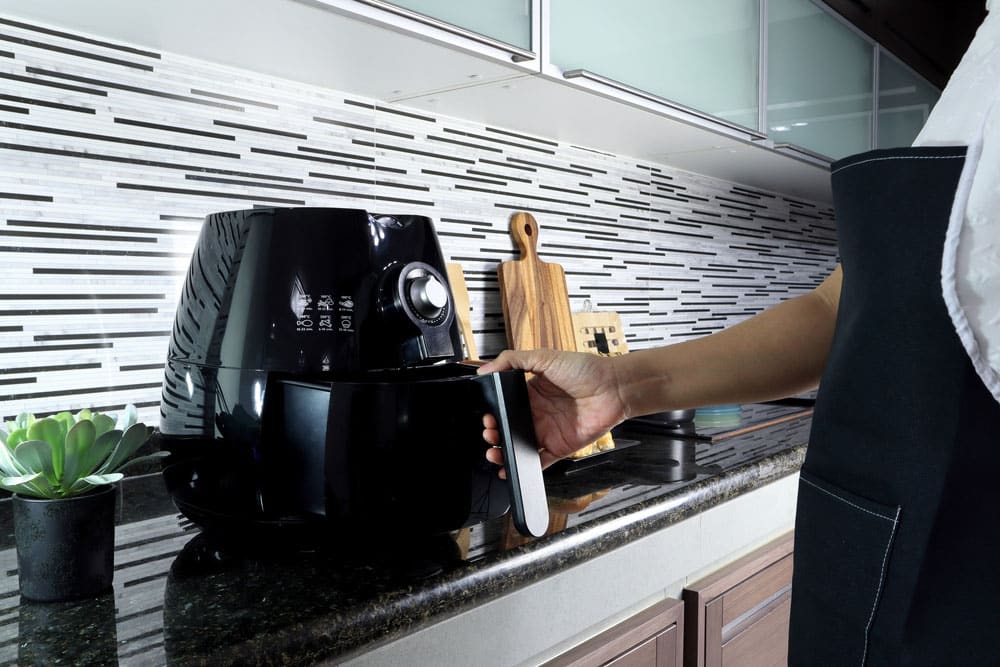 Cleaning
The basket has a non-stick coverage to ease the cleaning experience and make it effortless to dish out cooked food. You can simply wash out the drawer with warm soapy water and wipe down the exterior with a clean damp cloth.
Which Air Fryer Should You Choose?
Although the Gourmia and Power XL air fryers are both excellent units, the Gourmia gives you more bang for your buck. As you can see, the Gourmia has a larger cooking capacity compared to the Power XL and it has more accessories and pre-sets.
The Gourmia is a bit larger than the Power XL so ensure you have enough counter space for the unit. On the other hand, if you have a small family and you simply want to make smaller dishes then the Power XL is also a good choice. It has all the functions you need to make perfect meals every time.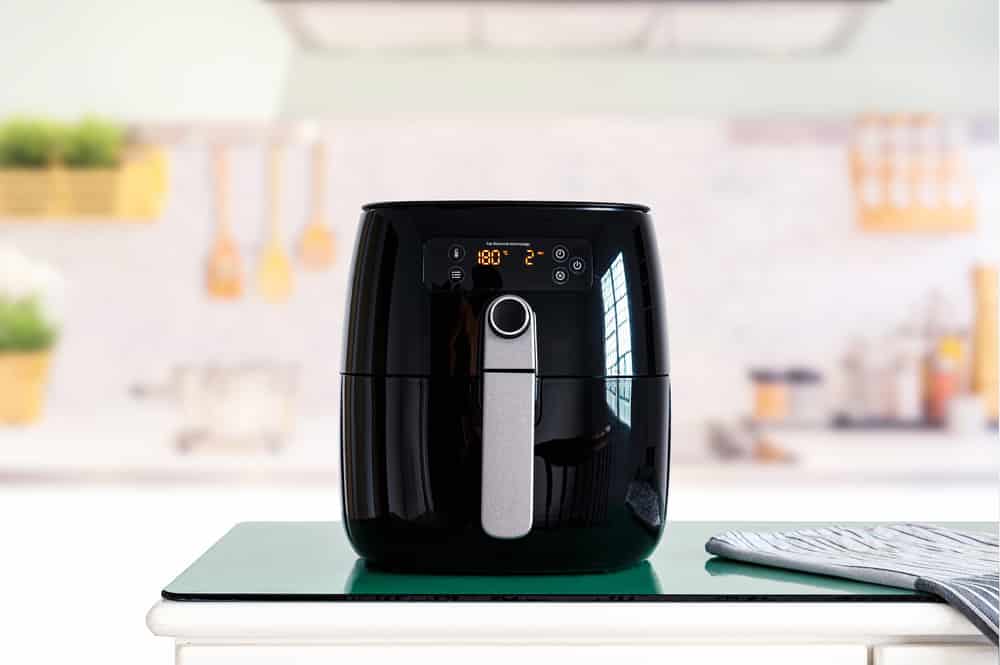 So the air fryer you choose will come down to what size meals you want to make and the number of functions and accessories you're looking for. Use this Gourmia vs Power XL air fryer comparison to help you make the best decision for your cooking needs!