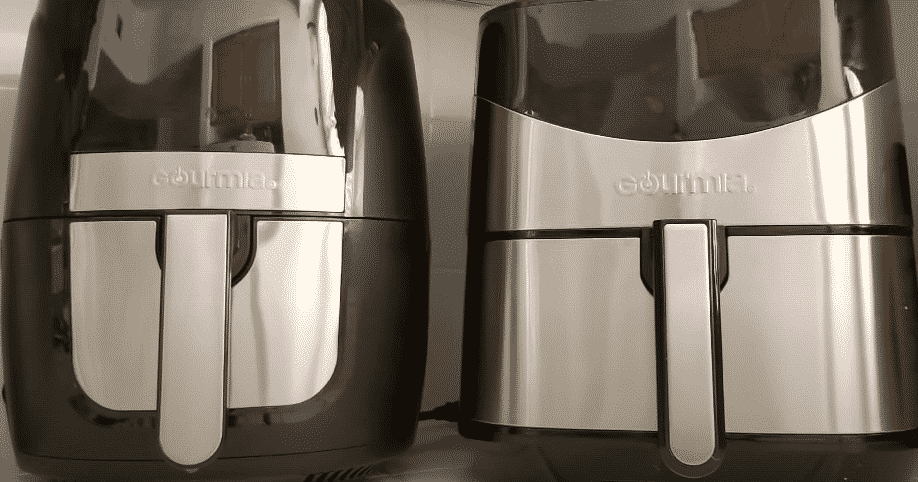 Gourmia is a reliable brand that manufactures various air fryers for their consumers. The brand is widely known for producing high-quality products that can be used safely in the kitchen. What's worth noting about their air fryers is that they come with a robust non-stick coating, which makes them great for cooking many things.
All the Common Problems with Gourmia Air Fryer
Plenty of users have been complaining about facing different kinds of problems while using the Gourmia air fryer. The bigger problem is that each one of them is facing a problem that is completely different from the other. As a result, the solution to these problems is also entirely different.
Today, we will be focusing on the most common problems while using Gourmia air fryer as a way to help a larger number of audiences who may have run into a similar problem. All of the problems can be found mentioned below:
Black Smoke Coming Out of Air Fryer
Black smoke coming out of the air fryer is actually one of the problems that should definitely have you worrying. In case you run into a problem where you see black smoke come out of the air fryer, the very first thing to do would be to completely turn off the air fryer. Ensure it is also plugged off.
The main reason for the black smoke is that some components inside the air fryer might have been fried. This is especially true if you can also smell something burning inside the air fryer. In any case, let a professional have a look at the air fryer to learn about the exact cause for such behavior.
Getting Burnt Food
Many users seem to have been facing the problem where once they are done using the air fryer, the food inside would either be overcooked or burnt. Due to this, they are unable to cook quality food in the air fryer.
The biggest reason for this issue to occur is that you may have used an oven recipe in an air fryer. Doing so results in the food getting burned as the recipe isn't ready for being used in the air fryer. Also, ensure that you haven't put the food in for too long. Different air fryers have different timers which also varies with the recipe itself.
Food or Air Fryer Smells
This is a common problem that is found in many air fryers. According to our sources, whenever you are done cooking your food, you may start noticing the food to be incredibly smelly, as well as the air fryer itself. This also wastes the food as it cannot be eaten due to the smell.
Almost every air fryer has a separate cleaning guide that tells the user exactly how he can clean his air fryer. Ensure to read through the guide, and act accordingly. You will have to clean each and every component of the air fryer thoroughly. Some parts may even be washable through a dishwasher. In any case, refer to the cleaning guide for more details.
Air Flow Making Food Fly
There are various recipes that may start flying around the air fryer. This is because the air fryer uses hot air to cook the food. A common example of this would be to cook a sandwich inside the air fryer. What will happen is certain ingredients of the sandwich may start flying around inside.
Although this isn't anything major in particular, many users seem to find it quite annoying. Luckily, there's a really easy to fix this. All you will have to do is to make use of a toothpick. It should make sure that the ingredients stay in place.
The Bottom Line
Facing problems with Gourmia air fryer? Simply follow all of the guidelines written in the article as it contains all the common problems that may occur while using the air fryer. On top of that, we have also mentioned how you can fix each and every one of these problems.