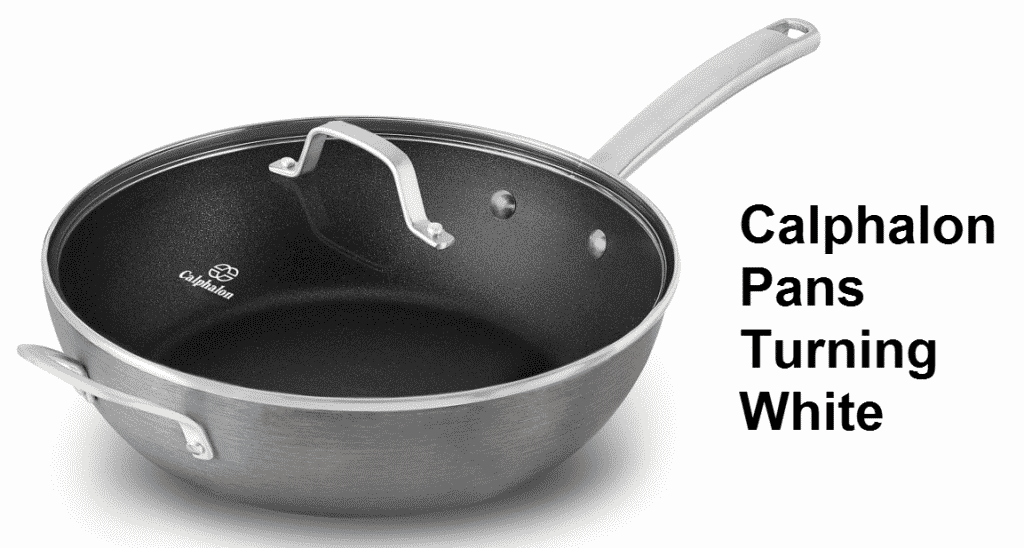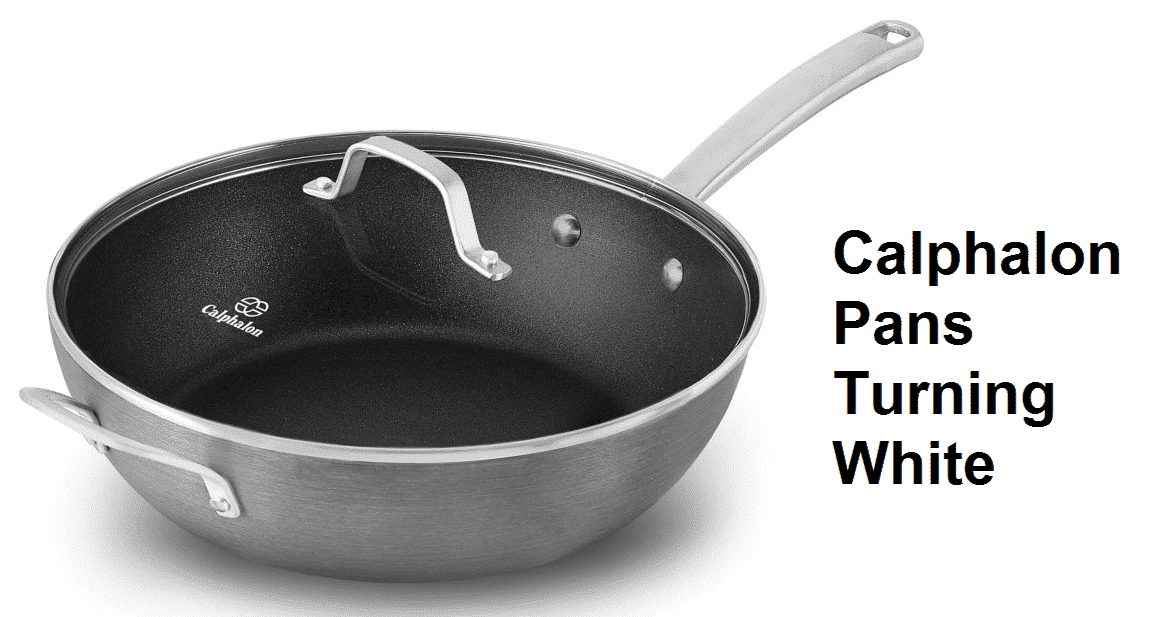 Calphalon is known to make some of the best non-sticking pans that are of great quality. The finish on these pans is simply impeccable and they are used for a wide range of cooking options and dishes all over the world. Given that you have the right pan, it would last you for years or even decades if you take good care of it. These are some hard-anodized aluminum pans that are not easy to mess with. However, there are some reasons that can make your pan turn white. If your pan is turning white, and you don't know the reason behind it or how to fix it, here is what you need to know.
Why My Calphalon Pans Are Turning White?
The Reason
According to the sources at Calpahlon, the reason behind your pan turning white is some natural oils in the food that you cook. These oils are not easy to wash off with your dishwashing soap and they start to build up an enamel-like layer on your pan that would make it turn white.
So, you can be assured that the finish on your pan is still there and is not wearing off, it is just an additional layer on the pan that you need to get rid of. This layer can be caused by cooking several foods like potatoes, or other veggies that have natural oil inside them. With time, the layer will only thicken up and you will feel that you are not cooking your food the same way as you used to. This also means that you might have to spend more time cooking or might not be able to get the right taste as you used to. Here are certain fixes to the problem that will help you retain the finish.
Use Warm Water
Sometimes, the regular dishwashing soap is not just enough. You might be using an oil-based soap that cannot efficiently take of the oils that are being released from the food you are cooking in the pan. What you need to do is try using some warm water on the pan while you wash them. It would be better if you let the pan soak in warm water for a while and then try scrubbing once the water gets on normal temperature. This will mostly do the trick for you if the layer has just started to get on the pan and not there for quite some time.
White Vinegar
White Vinegar is the most efficient solution that would retain the finish for any sort of pans you might have. What you need to do is wash your pan regularly with water and soap as you do, and put it overnight dipped in white vinegar. This will effectively remove any sort of layers that might be gathering on the surface. Once it sinks for enough time, you can just get it out, rinse it off with water and it will shine as good as new without having any signs of whiteness on it.