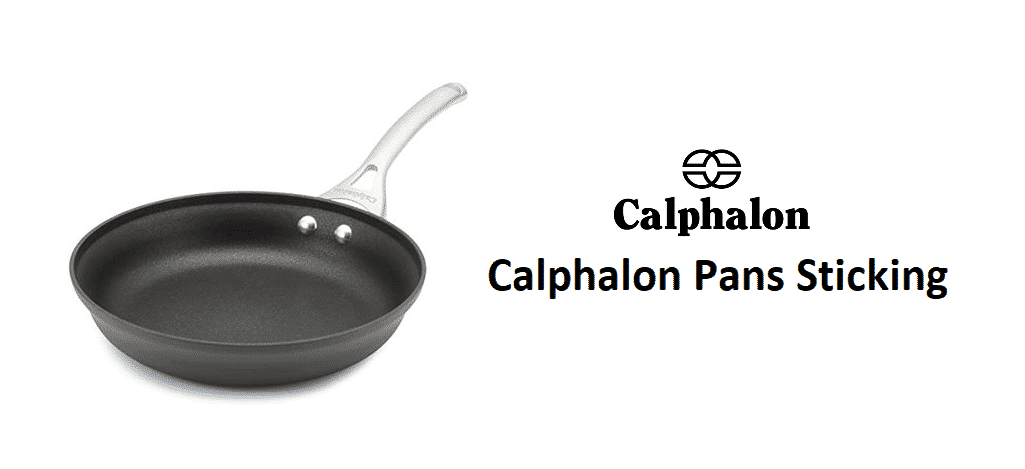 Calphalon is a leading cookware brand and has a good reputation due to its high-quality products. If you ever have a chance to buy any bakeware and cutlery product, Calphalon will be the brand that will satisfy your needs and wants. Calphalon also has a variety of non-sticking pans that are easy to handle and cook. However, you might face some sticking issues after some time.
Calphalon Pans Sticking
In this article, we'll discuss what makes Calphalon pans sticking? And how can we keep Calphalon pans from sticking? Following information related to Calphalon pans will give you great insights to save and safeguard kitchen utensils.
Does Over Heating Make Calphalon Pans Sticking?
One of the main reasons behind the Calphalon pan sticking is overheating. If you are witnessing a sticking issue with your pan, it means you are overheating your pan during cooking. High-temperature cooking weakens the non-sticking layer of the pan, which results in sticking. Therefore, it is recommended that you should avoid overheating the Calphalon pan if you wish to prevent a sticking problem.
Is My Calphalon Pan Sticking Due To Dish Washing?
Dishwashing is necessary for all the cookware after the preparation of the meal. But how you are washing your Calphalon pan is a real concern. If you are applying stiff brushes or cold water on the Calphalon pan during dishwashing, it will allow a sticking issue to occur. However, you can avert such circumstances if you wash your Calphalon pan with lukewarm water and soft brushes.
What Other Precautions I Should Take To Avoid Calphalon Pans Sticking?
If you are not handling your Calphalon pan carefully, then you might face a sticking issue. To avoid that kind of situation arisen, you should take some precautionary measures when handling utensils. It would be best if you did not use a Calphalon pan as a storage utensil, don't transfer the leftover meal directly to the refrigerator, or don't soak it in water the whole night. It is recommended that you wash the Calphalon pan just after completing lunch or dinner. If you adhere to the prescribed guidelines, you will less likely experience Calphalon pans sticking problem.
Buy A New Calphalon Pan?
Generally, Calphalon products are durable and long-lasting due to its quality manufacturing material. But if you are using an old Calphalon pan which has wearied with the time. You should then purchase a new one, or you can use special dishwashing soaps that give your pan adequate protection against wear and tear.
Conclusion
Summing up, we have deliberated all the important and relevant information regarding the Calphalon pans sticking issue, and several ways and means are discussed to give extra coverage to your utensils. If you would follow all the guidelines mentioned above, there are fewer chances that your Calphalon pan sticks.
If you are reading this line, it means this draft has served its purpose and transferred you significant knowledge regarding the topic. We will encourage your feedback in the comment section and will try to reach you in a short interval of time.