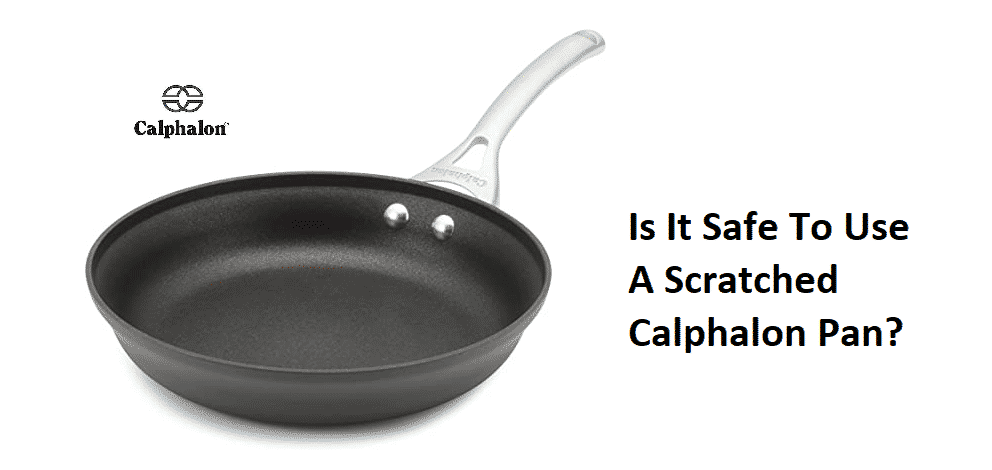 We can see two types of people using non-stick cookware and the one type is very sensitive about Calphalon pans. The first type will throw away any Calphalon pan right after the second it gets a new scratch on it without considering how small the scratch size is. And then you can see their people who can use a Calphalon Pan that has a hundred scratches. Most of the people are concerned about Calphalon pans nonstick coating getting scratched off the pan to mix into their food.
What Is The Non-stick Coating
This coating has been used for about more than 60 years and people have always questioned this about every non-stick cookware. Have you ever searched what non-stick coating is made of? The non-stick coating is done with polytetrafluoroethylene. It's a synthetic polymer. But the problem starts when perfluorooctanoic acid is found linked to cancer in lab mice. Well, here starts the problem because no one wants to have a carcinogenic breakfast.
Is It Safe To Use A Scratched Calphalon Pan?
A lot of people love Calphalon cookware that has non-stick coating as it can save a lot of your time while cooking and even washing your cookware. Calphalon Nonstick cookware saves you from using a lot of oil to prevent your food from sticking to the pan. Although most people would not want chunks of non-stick coating in their meal.
However, if you get a few tiny chunks of non-stick coating in your food and you have accidentally swallowed it up then it can simply pass your digestive tract without being digested and will not cause you any harm at all. There are still a lot of people that prefer using traditional pans instead of non-stick pans because of the same reason. However, these people immediately get to know that taking up a small amount of non-stick coating can not harm you at all.
Dosage Is Important
Even if the non-stick coating is found toxic after a few years, it still won't cause so much harm. According to science, doses of toxic content are so important. If you have taken up a tiny bit of some toxic content then it can barely harm you. And non-stick coating on your Calphalon pan is not that toxic that it can harm you in such a small quantity.
There was a science experiment done to prove the non-stick coating is non-toxic. In this experiment, they heavily scratched a non-stick pan and tried different experiments to analyze it. This experiment concluded that your Calphalon pan could not even produce toxic substances to a level where it can harm even a 20-pound child. This will get calculated that a small amount of non-stick coating can not harm your health.
However, taking up a very large amount of non-stick coating might cause some trouble but why would you?
Hopefully, this blog has a clear answer to your question regarding non-stick Calphalon pans.