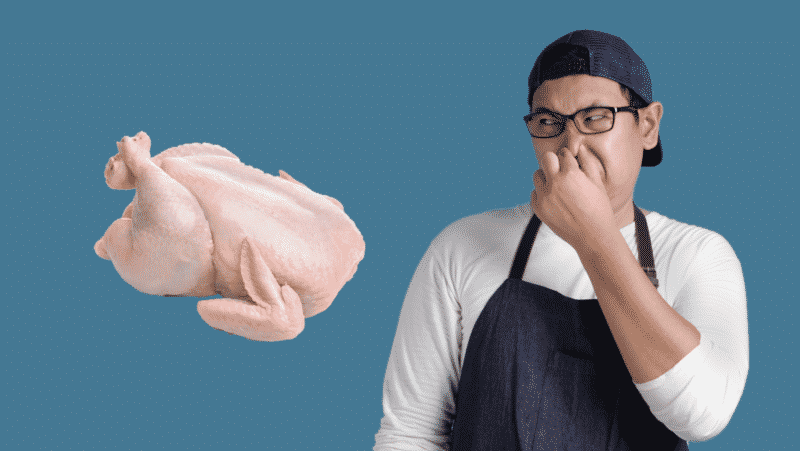 Chicken is the most common type of poultry in the world. Chicken is a staple in many households, partly because it is inexpensive compared to many other types of meat
Unfortunately, sometimes chicken has an unpleasant odor. There are various reasons why your chicken might have a fishy odor.
Why Your Chicken Smells Like Fish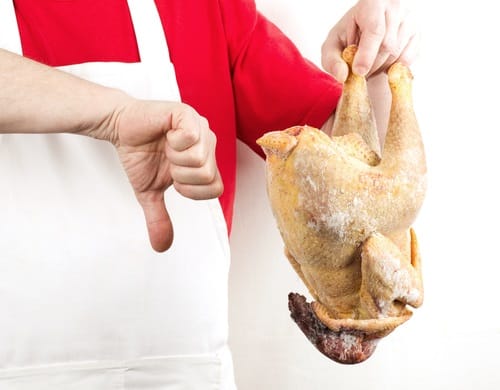 If your chicken has an unpleasant, fishy odor, it may be off. Meat that has spoiled often develops a foul odor. Start by checking the expiry date of the chicken.
If the expiry date has passed, and you have not frozen the chicken, then it is probably spoiled and should be discarded. Eating spoiled meat can lead to severe cases of food poisoning.
If the expiry date has not passed, check if the chicken is slimy, sticky, or has a greyish hue. If the chicken displays any of these characteristics, then it has spoiled and should be discarded.
To prevent your chicken from spoiling, keep it in the fridge, or freeze it if you are not planning on cooking it in the next day or two.
You should never freeze chicken twice. Once you have defrosted it, you cannot refreeze it.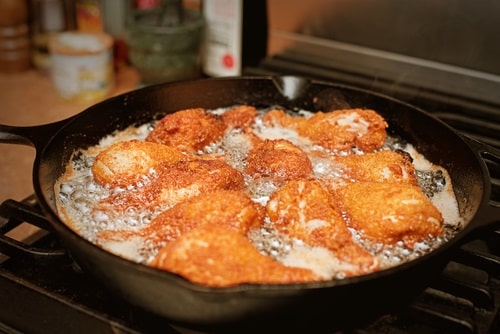 Frying chicken can produce chemicals that smell like fish. Oxidization causes this.
Oxidization of some fatty acids, such as linoleic acid, produces volatile compounds with an unpleasant fishy odor. This can be avoided by deep-frying rather than shallow frying your chicken.
This way, the chicken is completely submerged and is not exposed to oxygen, resulting in oxidization.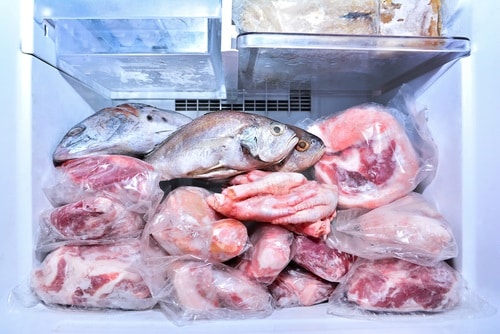 Storing chicken incorrectly may cause it to have a strange odor.
You should always store your chicken in cling film or an airtight container. When storing chicken, ensure that it is not touching any other foods.
To avoid contamination of your chicken, be sure always to use a clean knife, chopping board, and frying pan when cooking.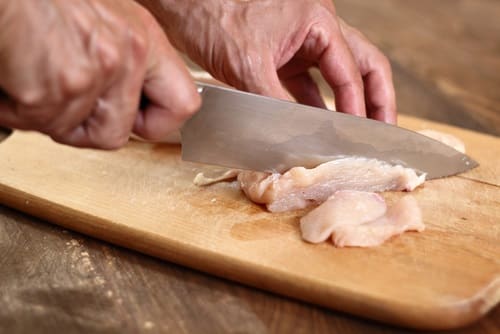 If you use the knife or chopping board for another meat, you should wash it thoroughly before using it for the chicken. This will avoid contamination of your chicken.
Do not store different types of meat or batches of chicken in the same container. You should always store fresh chicken separately from the older chicken which you purchased a few days ago.
When you are frying chicken, you should wash the spoon or egg flip, which you use to stir the chicken halfway through the cooking process.
This will prevent bacteria from the raw chicken from contaminating the cooked chicken.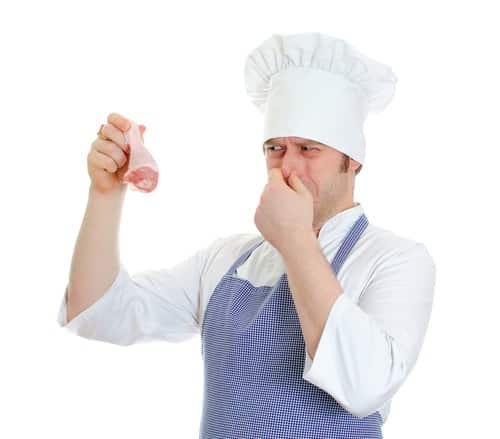 Some people are susceptible to the smell of poultry. If your chicken is not off, correctly fried, stored properly, and you have avoided contamination, then you may have an aversion to the smell of poultry.
If this is the case, it should be a recurring issue for you. You can get rid of the strong smell of chicken by placing it in a non-metallic bowl or pot and pouring half a cup of white vinegar over it.
Coat the chicken in the vinegar, and leave it to sit for 5 minutes. Remove the chicken from the bowl and wash thoroughly with water. This will remove the strong poultry smell from the chicken.
Conclusion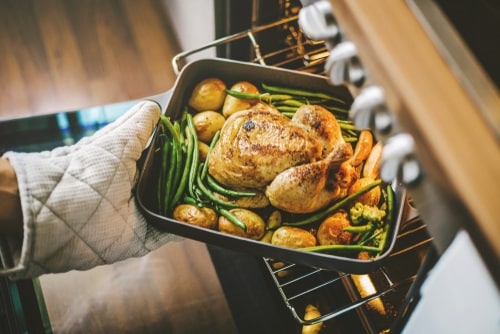 While chicken is a staple in many households and can create a variety of delicious dishes, it can sometimes have a fishy odor.
This might be because it is off or because of the frying method that you made use of.
The chicken could also have a fishy odor because of how you stored it or because dirty cooking utensils have contaminated it.
If none of these things apply, and you have a constant aversion to the smell of chicken, you may have a sensitivity towards the smell of poultry.
You can eliminate this smell by washing the chicken in vinegar. Let us know in the comments below what made your chicken smell fishy and whether or not you were able to rectify the issue.