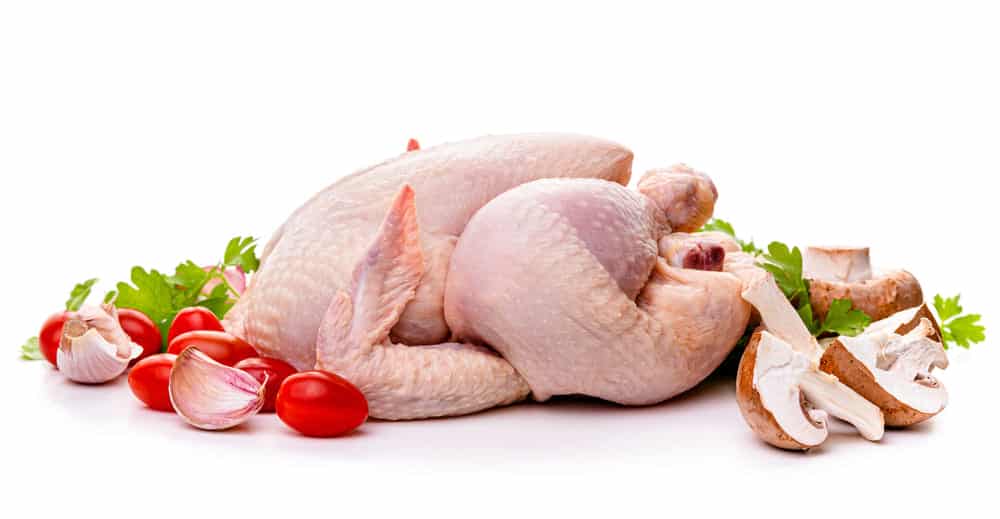 Ranging from alfredo pasta to Moroccan steak, chicken is the most-used type of meat with the perfect pinkish color. Chicken is majorly used in the salads and other dishes to offer the right proportion of proteins and other vitamins. It wouldn't be wrong to say that chicken is important for every non-vegetarian persons' grocery list. However, have you ever considered what does raw chicken smell like? We have all the answers for you!
What Does Raw Chicken Smell Like?
According to the Academy of Nutrition and Dietetics, the fresh and raw chicken will have a faint and mild odor. If your chicken smells this faint and mild smell, the chicken is safe to use, cook, and eat. We suggest checking the raw chicken with your nose, eyes, and fingers before cooking and eating the raw chicken.
In addition to mild and faint odor, the raw chicken will have a very nice pink and peachy color. On the other hand, if the chicken has a white and grayish color, the chicken has gone bad already. Before using the raw chicken, it is suggested to use the smell test because it's helpful in determining the usability of the chicken.
Before you toss the chicken in the dump for the smell, do acknowledge that raw chicken will never be free of odors. On the other hand, if the raw chicken is giving out pungent and foul odor, it's gone bad. In simpler words, the sour and potent odor of raw chicken speaks volumes about the condition of the chicken. The spoiled chicken will have a sour and rancid smell.
The Feel Of Fresh Raw Chicken
If you want to know if the raw chicken is safe to use and eat, you can feel the chicken in addition to thinking about the odors. The fresh raw chicken will have a slightly slippery and glossy texture. On the other hand, if the raw chicken is showing a thin layer of stickiness, the chicken has gone bad, and you must not use it in any case.
This rotten chicken will have a sticky slime-like layer with a grayish color. According to the USDA, if you are buying packaged chicken, you should touch the chicken and make sure it feels somewhat cool upon touching.
Storing The Raw Chicken
So, you bought the perfect raw chicken with a mild odor and pinkish color, you should store it perfectly to ensure the chicken doesn't smell rancid. The best way of storing the fresh and raw chicken is by storing it on the low shelf of the refrigerator. It is suggested to use plastic bags or foils for storing the chicken. If you freeze the chicken, it will stay edible for around one month.
In the same vein, if you want to refrigerate the chicken, it will stay edible for one to two days. However, you can always use the foil and plastic wrapping to store and refrigerate the chicken.