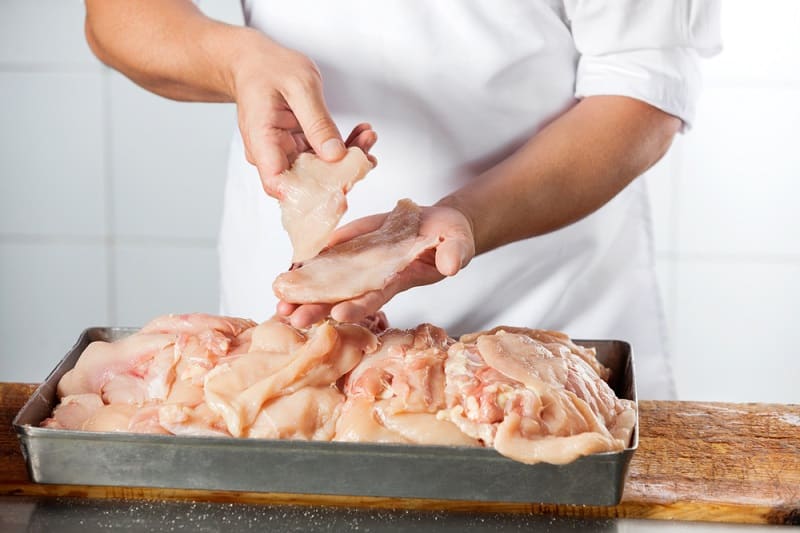 Whether it's juicy chicken burgers, chicken nuggets, succulent Sunday roast chicken, or chicken schnitzels, chicken is the ultimate affordable protein choice for most non-vegetarians.
But, on the other hand, if the chicken has gone bad, it can be harmful to your health even if it is cooked. If you have been cooking for a long time, you must at some point have experienced purchasing some chicken that smelled like ammonia and wondered if it was safe to eat.
In this article, we've put together everything we know about chicken that smells of ammonia.
Why Does the Chicken Smell Like Ammonia?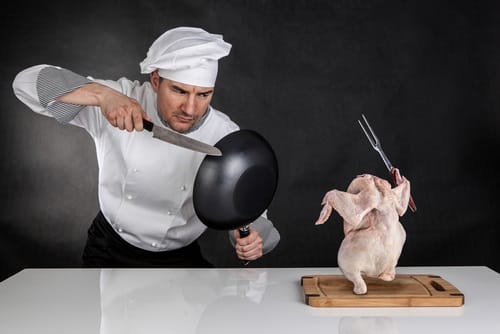 The Chicken Has Gone Bad!
In almost every instance, when chicken smells like ammonia, it has gone bad, and you should dump it right away. Please do not take a chance with it. If chicken has any strong, unpleasant odor, it usually means the same thing. Fresh meat has no detectable smell.
Chicken goes off much more quickly and easily than red meat. Germs like Salmonella and E. coli live on the bird while alive and remain on the meat after slaughter.
Other bacteria also thrive on the chicken after processing. To survive, bacteria require water, and chicken has high water content. The skin especially retains water and provides the perfect conditions for bacterial growth.
Every year, forty-eight million Americans become ill with food poisoning, and three thousand of them die of it. Salmonella is one of the most common culprits.
Put, if the chicken has a strong, unpleasant odor, you should discard it right away. Further, if you are cooking chicken and it starts smelling like ammonia, dump it and clean the pan and utensils thoroughly.
In some cases, people try to peel off the cellophane layer from the chicken and think that this will fix the unpleasant odor issue. However, even if the package says the expiration date is not due for a week if it smells bad, you shouldn't cook or eat it.
The chicken may not have been kept cold enough. Others try to wash the chicken, thinking that removing the sliminess on the outside will solve the problem.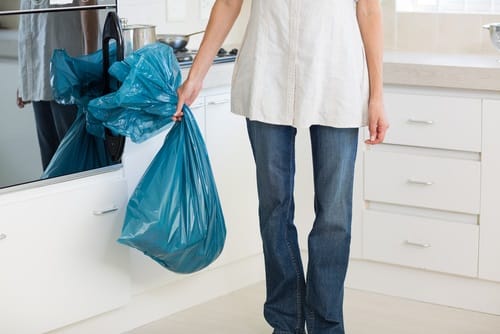 No! The chicken will be bad all the way through. Still, others try to disguise the smell with spices or vinegar. For your health's sake, please do not do this.
It is a good practice to always smell your chicken and other meat before using it because the fresh, safe-to-eat chicken will have no smell.
If you have handled a bad chicken in your kitchen, please remember that you need to wash down all the surrounding surfaces and utensils as they may have become contaminated. Use hot soapy water and a clean cloth.
You may think that it is a waste of money to discard a whole chicken, but how much more will it cost you if you get food poisoning?
If You Have Your Own Chickens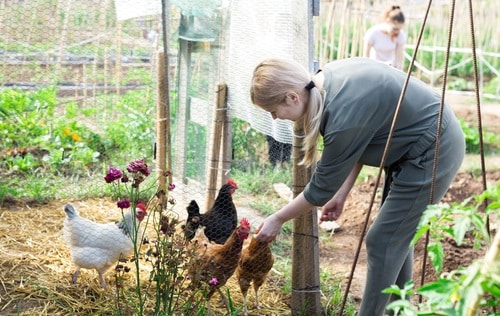 Some people like to rear their own chickens in the backyard. The birds' feces contain ammonia, and the smell can be somewhat overpowering.
If there is an accumulation of chicken litter in the backyard with its accompanying ammonia issues, the smell will be transferred to the chickens.
Once the chickens are slaughtered, the ammonia taste, smell, and bacteria remain in the meat. If the chickens have red skin patches or foot issues, you know you have ammonia issues.
The solution for all this is to keep the yard scrupulously clean by raking and discarding all the chicken litter daily. Either bury it in a hole or make a designated area to turn it into compost.
Wood ash sprinkled over the offending areas will help to absorb odors. Also, ensure the chickens have big, clean, well-ventilated spaces to live if they are not free-range.
Conclusion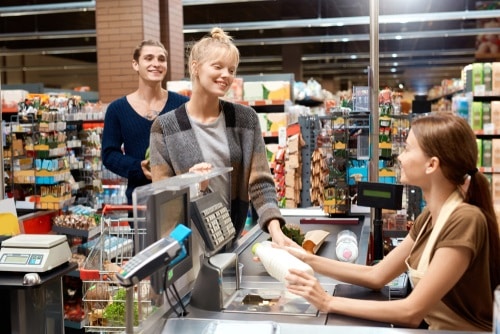 If you have purchased ammonia-smelling chicken from the store, return it and ask for a refund. If you cannot do this, throw it away safely. (Wrap it securely before discarding.) Be safe!